Summer isn't complete without a visit to the Filene Center and Wolf Trap National Park for the Performing Arts! With all-star performers, amazing local food and drinks, and beautiful natural views, there's no better place to make memories that will last a lifetime.
Here's what you need to know to make the most of your Wolf Trap debut.
1. Before You Go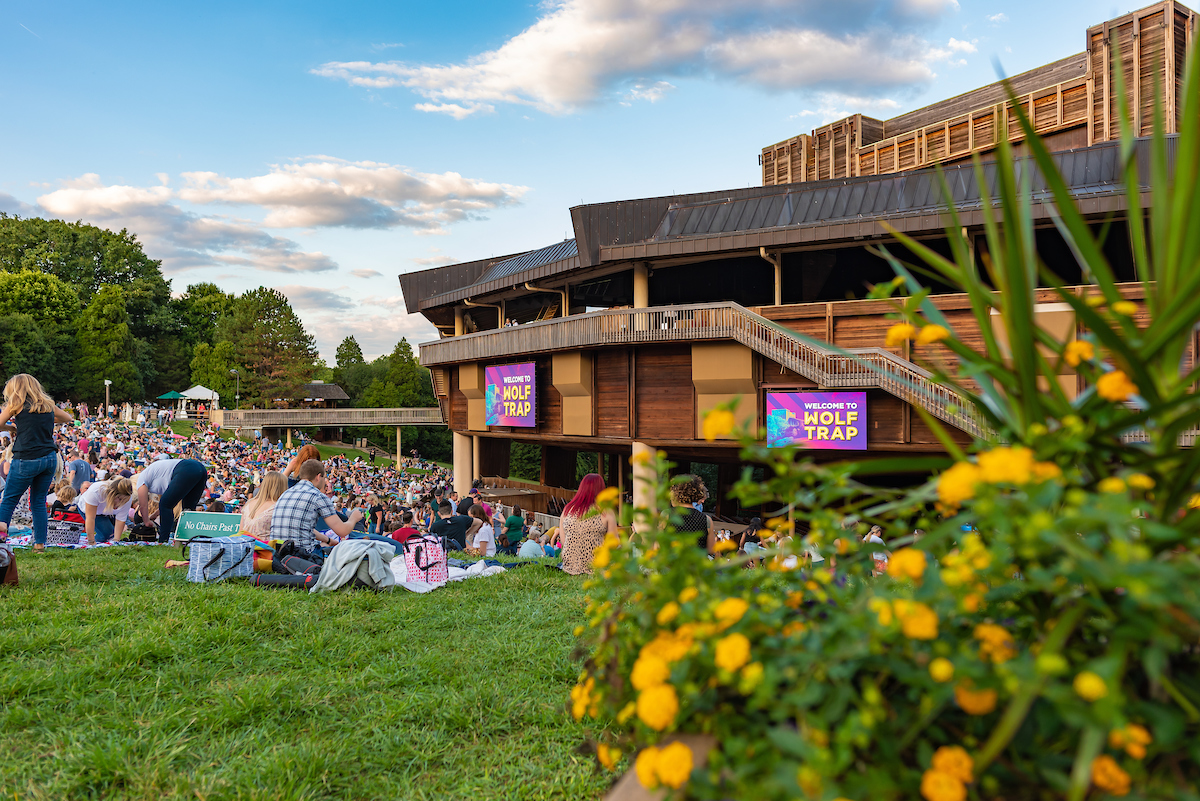 Before you head out for a spectacular Wolf Trap evening, be sure to plan ahead!
Get your tickets ready before arrival to make getting through the gates a breeze. Log in to MyTickets, pre-save the tickets on your phone, or print them out beforehand. Picking up tickets at Will Call? Head over to the Box Office's Will Call windows with your photo ID and confirmation number.
Rain or shine, the show must go on at Wolf Trap! Check the weather forecast and prep for rain with a raincoat, poncho, small umbrella, or tarp if you're on the lawn. Lawn ticket holders may exchange their tickets for in-house seats (upon availability) at the Box Office by paying the price difference.
On warmer days, stay hydrated and wear light fabrics, sunscreen, and a hat. Don't forget a personal fan!
Insider Tip!
Wolf Trap's lawn fans have perfected the "burrito" method for rainy days: sit on the front half of your tarp and use the back to cover your head so you stay dry on all sides.
2. Getting Here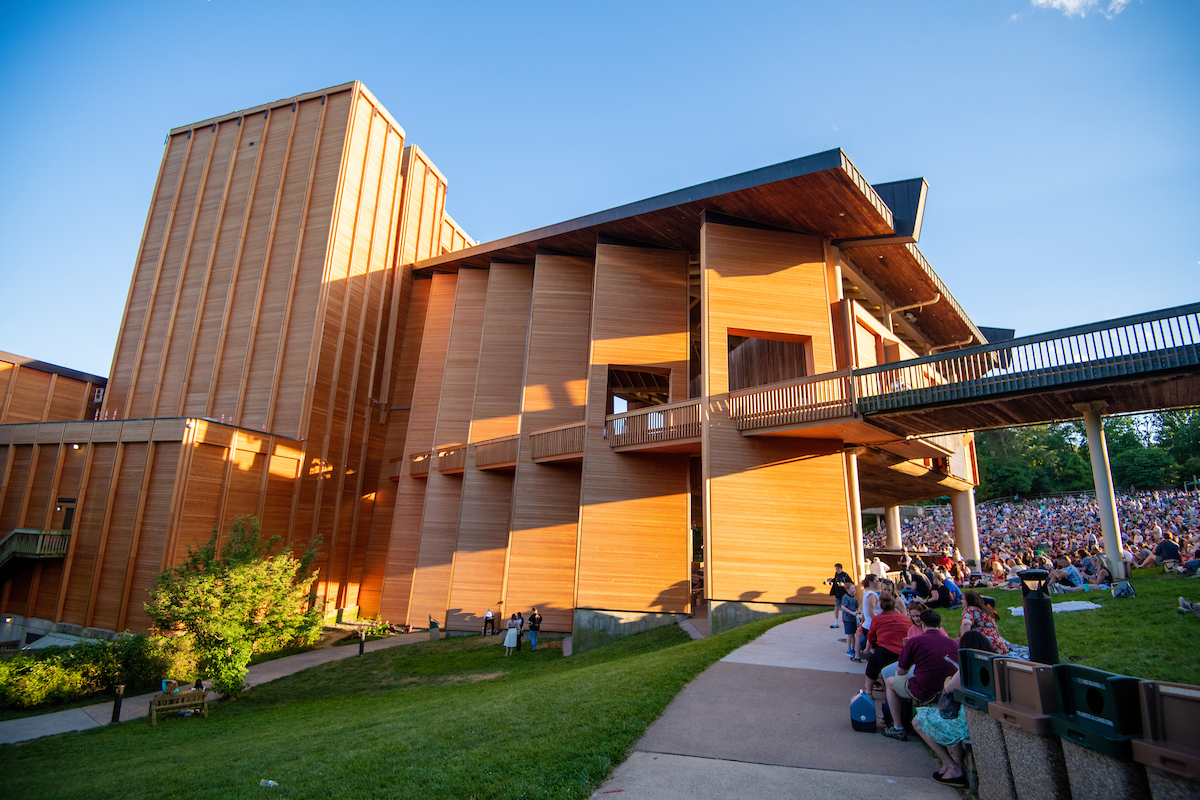 Whether you opt to use public transportation or drive your car or motorcycle, it's easy to get to the Filene Center.
Planning to drive? Check out the different route options to get to the Park. If traveling on Dulles Toll Road (Route 267), to avoid potential traffic on the exit 15 ramp, take exit 16 onto Route 7. Or you can take Route 123 in Vienna to Old Courthouse Road and Trap Road to avoid tolls.
Parking is free at the Filene Center's East and West Lots, but plan to arrive early as spots are limited. We strongly suggest carpooling, especially if a show is sold out! If you park in the West Lot, head through the Pedestrian Tunnel to safely cross over to the Filene Center.
Have an accessibility need? Notify parking staff when you arrive as courtesy cart rides are available.
Wolf Trap's Rideshare and Taxi Drop-Off and Pick-Up area is located on the west side of Trap Road, opposite the bright marquee sign. Please be sure to use the Pedestrian Tunnel to safely cross Trap Road.
To get to the Filene Center via Metro you can take advantage of Wolf Trap's Express Shuttle from the McLean Metro Station (Silver Line). Operated by Fairfax Connector, the shuttle offers roundtrip service for all Filene Center summer performances (*does not apply for shows at Children's Theatre-in-the-Woods or The Barns).
Insider Tip!
Riding the Metro? Here's what you need to know:
Bus service begins 2 hours prior to show time and runs every 20 minutes until the performance starts
Buses back to Metro begin leaving the Filene Center 20 minutes after the performance ends, but no later than:

11 PM on Sunday – Thursday

*10:45 PM on Sunday – Thursday from June 3-25

11:10 PM on Friday & Saturday

For more information and fees, please visit wolftrap.org/visit/directions and WMATA's alerts page
3. Exploring the Park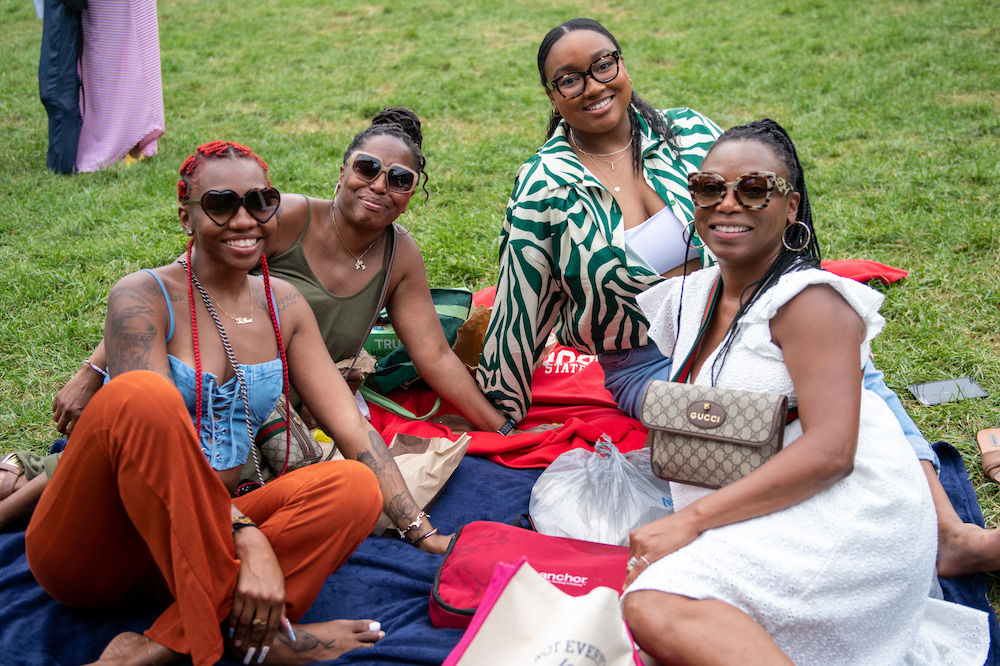 Congrats! You made it to Wolf Trap. Now the fun can really begin!
Once you've parked, head over to the Filene Center. There are multiple entrances, so don't worry if the Main Gate is busy. Check out the map below to see all your options to get to the Filene Center. You can always ask the Park Rangers on-site to direct you to the closest entrance.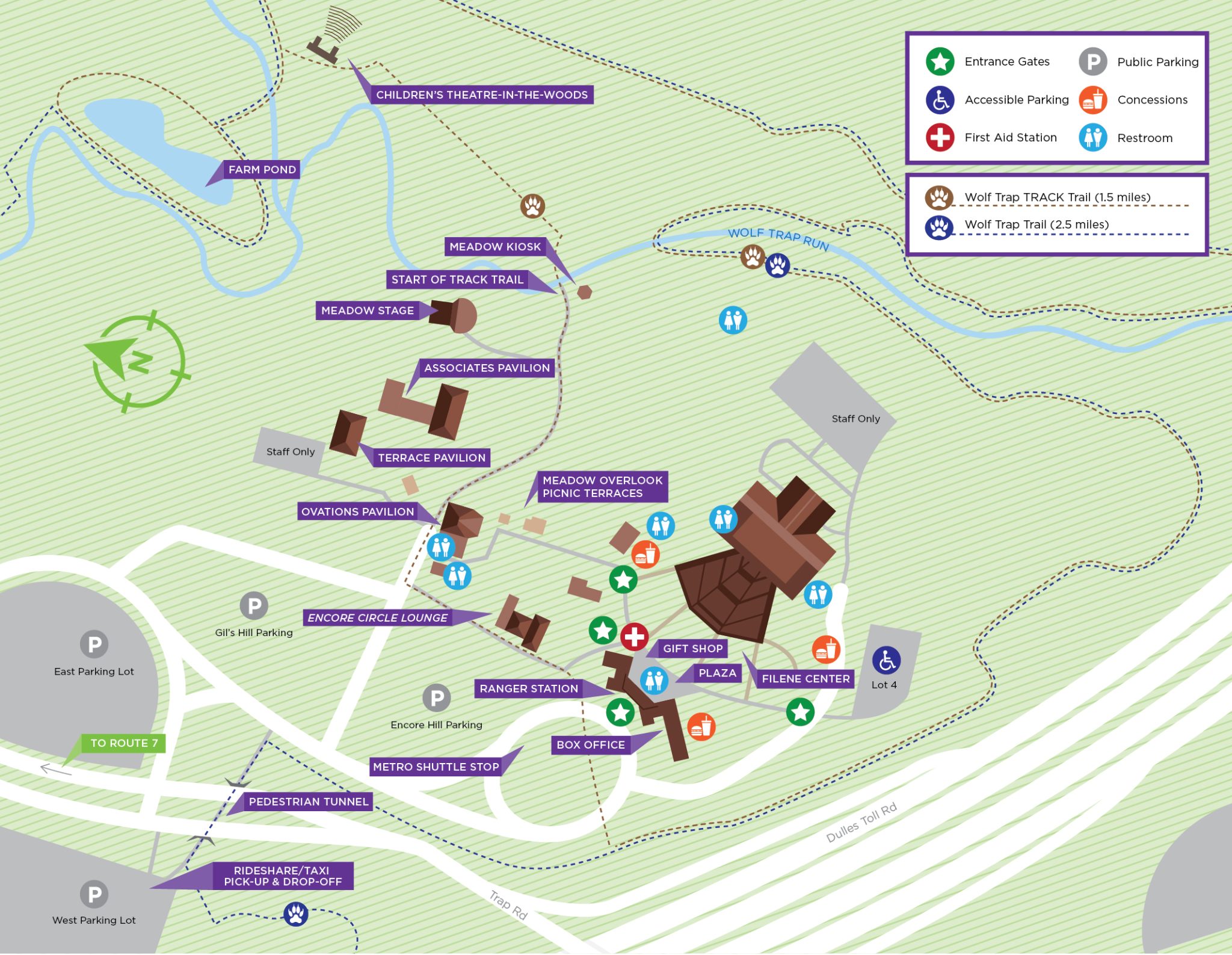 Main Gates open 90 minutes prior to show time. At the gates, all containers and packages will be inspected, and patrons will be asked to walk through metal detectors. Stay on top of what you can bring by visiting wolftrap.org/faq.
If you have lawn seats, take advice from Wolf Trap vets and arrive early to stake out the best spot! You can bring blankets, tarps, or cushioned seats (available for rent at the Gift Shop). Keep in mind that lawn chairs are only allowed in the designated area on the back of the lawn.
For those who have tickets under the Filene Center's covered area, in-house seats will open 30 minutes prior to show time.
Once you're settled, make sure to check out Center Lines Online, Wolf Trap's digital program book and hub for artist info, set times, must-read articles, and Park insights. Also be on the lookout for giveaways and ways to be featured on Wolf Trap's social media. You never know, your selfie might make it to our big screen!
Insider Tip!
If you (or your kids) want a fun activity before a show, consider bringing a card game or compact board game to pass the time on the lawn!
4. Food for Every Dining Style!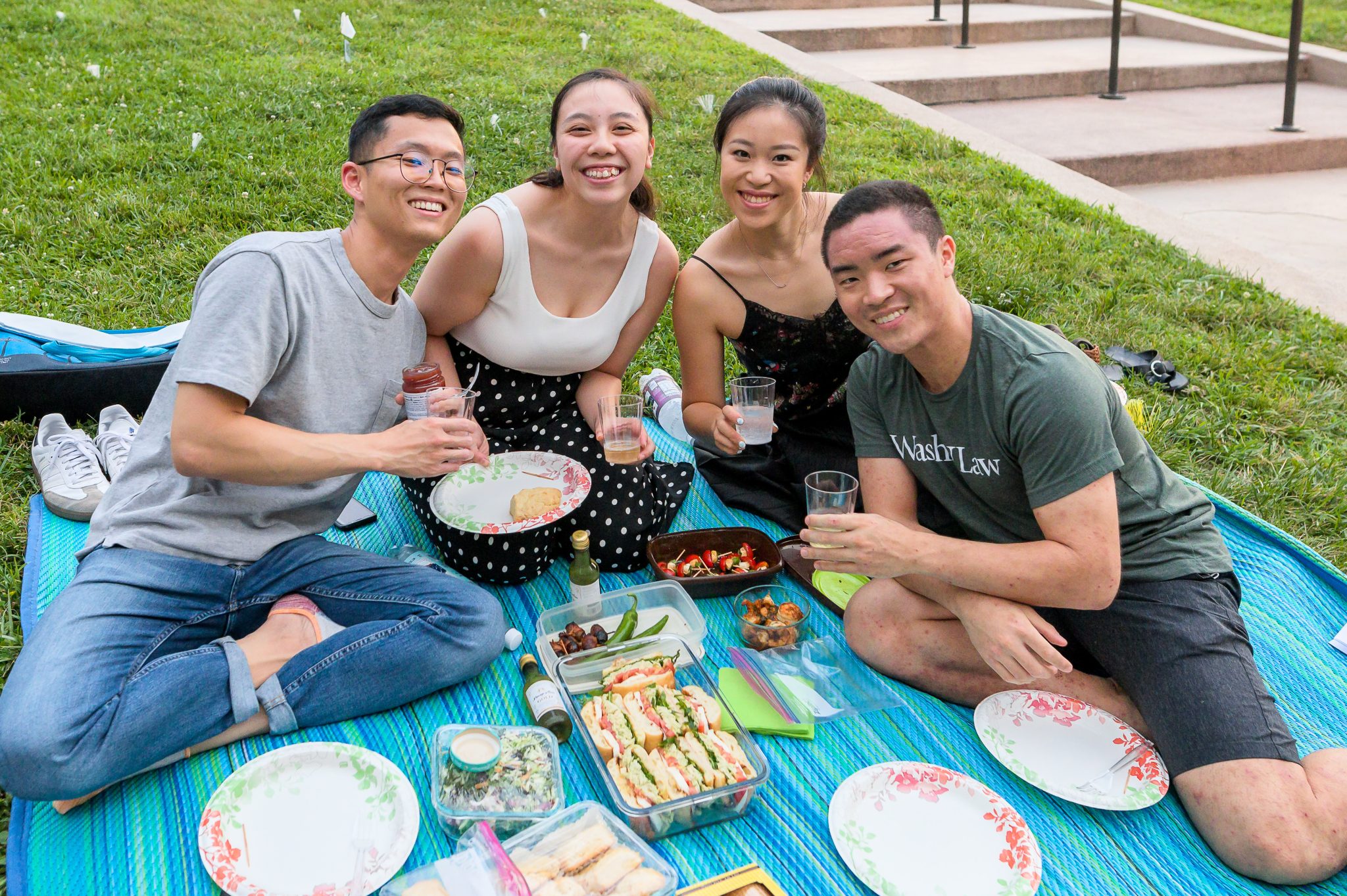 Wolf burgers, soft serve ice cream, and Nordic knot pretzels, oh my! Get the full Wolf Trap foodie experience by enjoying a wide variety of snacks, meals, and drinks from Concessions. Or chow down buffet-style at The Fermented Pig at Ovations with scrumptious farm-to-table dinners, desserts, and specialty cocktails. As always, vegetarian and vegan options are available at all locations.
Dust off those picnic baskets and coolers! A rare accommodation for any concert venue, Wolf Trap welcomes you to BYO food and drinks (yes, even alcohol!) to enjoy pre-show at our new Meadow Overlook picnic area or during the show on the lawn.
Feel free to bring bottled water into the covered Filene Center seating area. All other beverages must be in reusable Wolf Trap Cups, which can be purchased at the Gift Shop and Concessions or brought from home and pre-filled with your favorite bev.
Insider Tip!
Not sure your picnic-packing skills are up to par? The Fermented Pig has your back! You can pre-order a customized, handcrafted picnic up to one day in advance of your show. Pick up begins two hours before your performance at the back window of Ovations.
5. Snap the Perfect Sunset Pic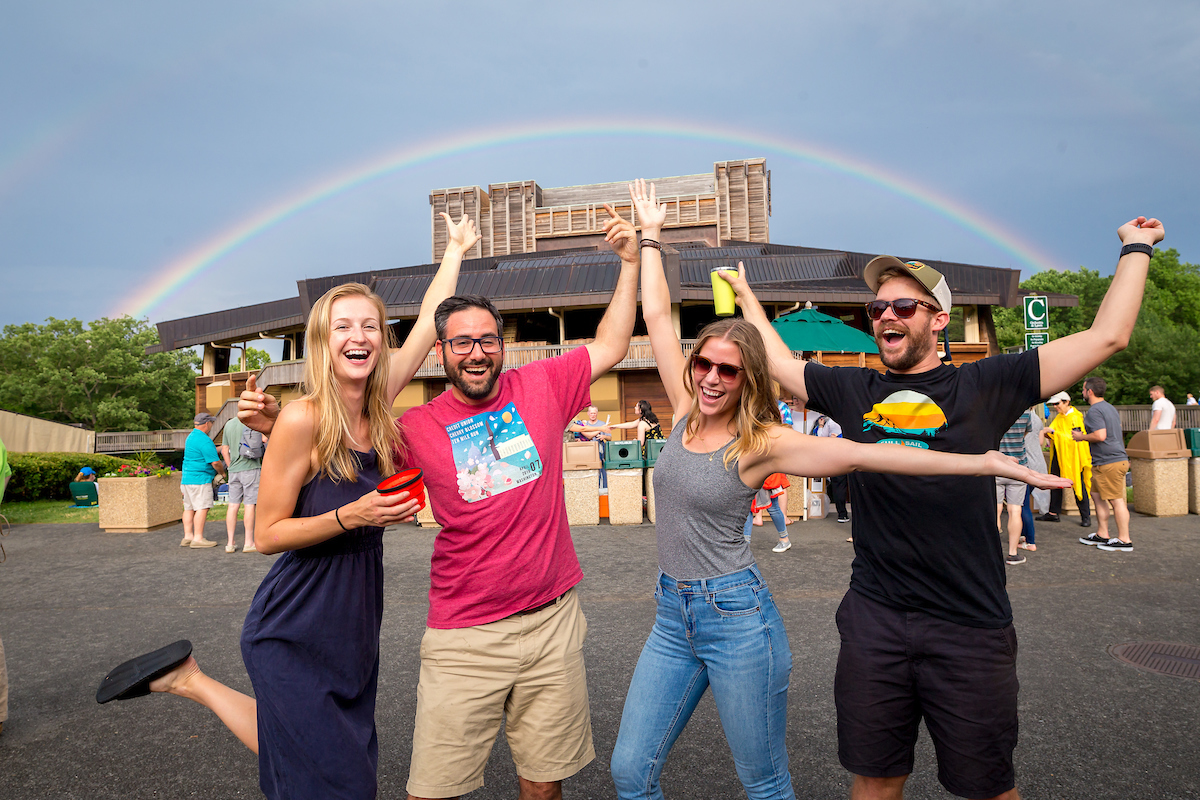 Minutes before the artists take the stage, be on the lookout for that picture perfect snapshot of a summer evening! The sunsets at Wolf Trap are unmatched behind the striking architecture of the Filene Center. Head up to the Plaza to capture one of the best views. If you're lucky, you might even spot a rainbow!
Just like that, you're ready for your first Wolf Trap performance! If you need more details, check out our FAQ or reach out to us on social media (Facebook, Instagram, or Twitter).
We can't wait to see you at the show!