---
Overtures to Tomorrow:
Endowing the Future
at Wolf Trap Opera
By Thomas May
When Mozart was commissioned by his fans in Prague to compose Don Giovanni—Wolf Trap Opera's (WTO) Filene Center production for the 2023 season—he tailored the title role around the vocal and acting talents of a younger contemporary singer, Luigi Bassi. It was common practice for 18th-century composers to create parts with the voices and personalities of specific singers in mind. (Bassi even persuaded Mozart to write one of the opera's best-loved numbers for him, the duet "Là ci darem la mano.")
In similar fashion, Wolf Trap Opera regularly "composes" its season by selecting operas that promise to most effectively match and showcase the talents of each summer's cadre of young professionals. The decision to stage Don Giovanni, for example, was made only after bass Cory McGee (who will take on the part of the dissolute nobleman) and his fellow Filene Artists for 2023 had been identified through WTO's highly competitive audition process. By choosing repertoire to fit the singers—a reversal of the standard casting method—WTO places a unique emphasis on the development of artists in their most formative years.
The company's signature approach endures today thanks to strong leadership and an intricate weaving of artistic vision, creativity, and the practical realities of operational funding. WTO relies on a blend of diverse funding resources, each playing a critical role. Along with donor contributions, performance sponsors, and ticket sales, the program is supported by a baseline of funding from Wolf Trap Foundation's endowment—a closely governed pool of funds donated specifically for the purpose of long-term investment and growth. With careful management over time, a portion of that growth can be used year after year to fund opera programs and provide stability. Wolf Trap's endowment has far-reaching impact ensuring a strong future for WTO and all of Wolf Trap's programs.
Annie Coppola, the Foundation's Director of Planned Giving and Endowment, explains, "Endowment support has played an important funding role since Wolf Trap's earliest years, with Wolf Trap's founder Catherine Filene Shouse emphasizing the value of building a base of perpetual support. This support helps safeguard the Foundation's arts and education programs through economic uncertainties and provide creative opportunities for the future. Global events in recent years have reinforced the need to sustain programs, especially during the most challenging times."

Lee Anne Myslewski, Vice President of Opera and Classical Programming at Wolf Trap, describes the endowment as "providing us with the artistic freedom to invest in our very talented emerging artists." Myslewski further explains, "Sustainable and ongoing endowment funding is essential to WTO's success. It enables an extensive nation-wide audition process, artist-centric programming, new productions, and top-quality music and production teams, which offer the individualized artist training that our program is best known for." All of this sets WTO apart from other emerging artist programs and, without exaggeration, WTO has an extraordinary track record of producing industry-defining leaders. Often it takes only a few years for alumni to establish themselves among the most sought-after singers of opera today.
Take bass-baritone Ryan McKinny, who returns this summer to mentor WTO's current artists as Filene Artist in Residence. McKinny began as a Filene Artist in 2006 and 2008—during which he starred as Figaro to Ailyn Pérez's ('06) Countess Almaviva in Mozart's The Marriage of Figaro—before quickly going on to high-profile engagements at leading opera houses in North America and around the world. While McKinny's career continues to grow, he returns to WTO this summer to re-invest his time and talents in the next generation of stars, much as endowment funds of the past yield returns for future art.
Another returning artist paying it forward is 2019 Filene Artist in Residence Lawrence Brownlee. Following a stellar season with WTO in 2001, the superstar tenor also quickly went on to work with the world's most prestigious companies as "one of the world's leading bel canto stars" (The Guardian). Reflecting on his experience, Brownlee said, "Everyone at Wolf Trap wanted us to succeed. For a lot of us, it was the first place in our careers where we were exposed to an incredible amount of resources, support, and professional expectations. I was far more prepared for my international career as a result of the experience I had at my residency with Wolf Trap—one that I came away from encouraged, reinvigorated, and inspired."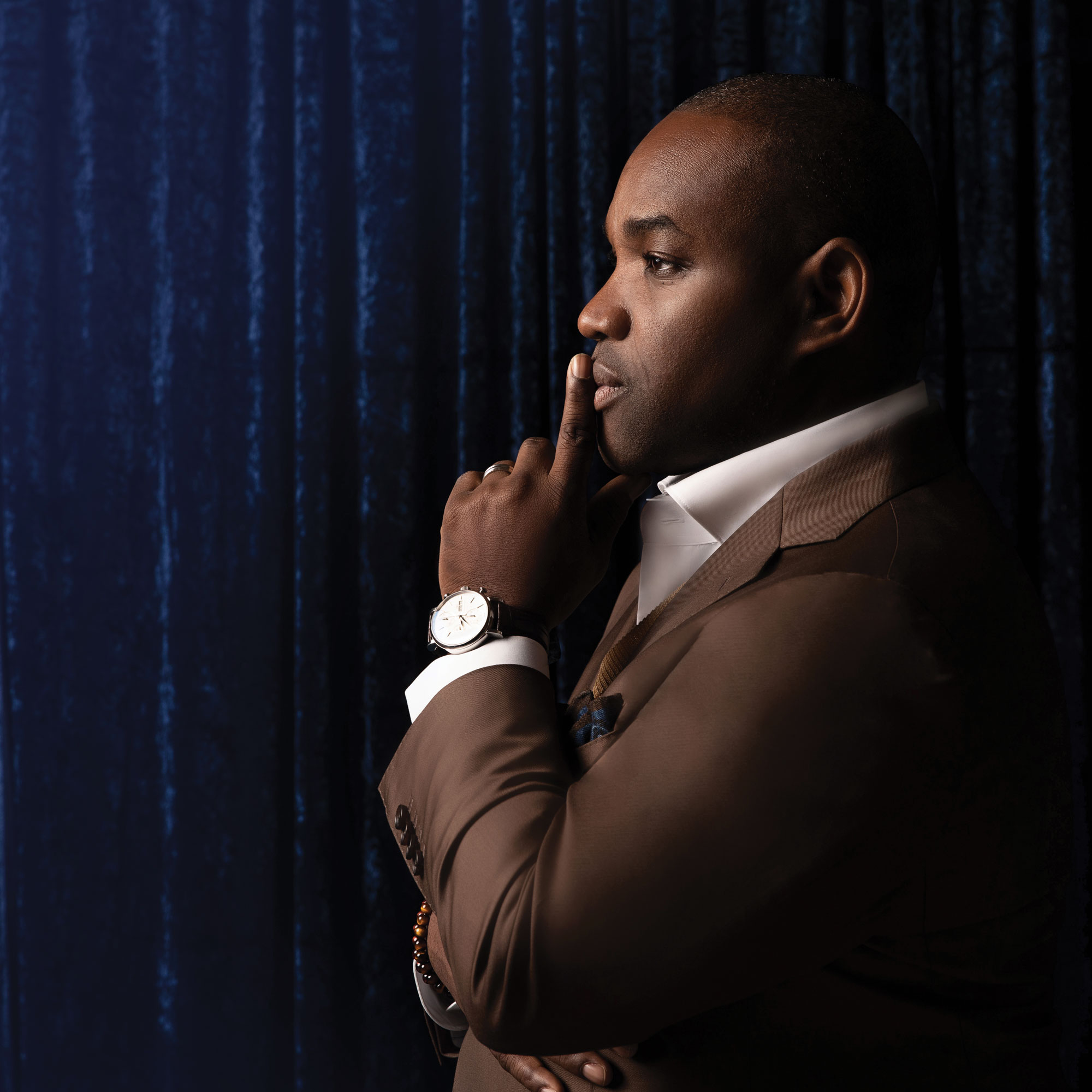 Wolf Trap Opera's programs do more though than just showcase emerging singers. They provide the artists with a platform to take risks and discover new facets of their talent. From the outer reaches of the Baroque and earlier periods of music to new commissions, such as John Musto's Grammy-nominated opera Volpone (2009), artists gain exposure to a vast range of opera repertoire. High-quality productions of little-known or neglected gems expand the audience's love of the art and make WTO a beacon for the opera world at large, while a spirit of adventure allows WTO to cast a fresh glance at familiar masterworks like this season's Faust.
Filene Artist Wm. Clay Thompson returns this summer to play the diabolical Méphistophélès in Faust at The Barns, and as a former WTO artist, he will draw on past experiences in WTO's original productions of The Ghosts of Versailles, Madama Butterfly, The Rape of Lucretia, and La bohème. Thompson shared, "the diverse repertoire I encountered during my time at Wolf Trap helped me to expand my vocal and stylistic range, which has proved invaluable as I've continued my career."
Mrs. Shouse had a forward-thinking vision for Wolf Trap. By prioritizing career-building opportunities for young artists—while also taking early action to establish an endowment through generous personal philanthropy and inspiring close friends to join her—she invested in the future. Her foundational approach has had an undeniably effective and lasting influence on individual artists and the world of opera. Myslewski notes, "It is exciting to know that gifts made 20, 30, or even 50 years ago are benefiting our artists in 2023, and will have a lasting impact on the company for decades to come."
This enduring influence has survived generations and resonates with supporters today who know that WTO's alumni become industry leaders that shape the future of opera itself. Longtime donors Ed and Andy Smith share, "We were first inspired to give to Wolf Trap and ultimately created a named endowment fund because of the uniqueness of the Wolf Trap Opera program with its emphasis on emerging artists transitioning to professional careers. Our hope is to see that mission continue and expand."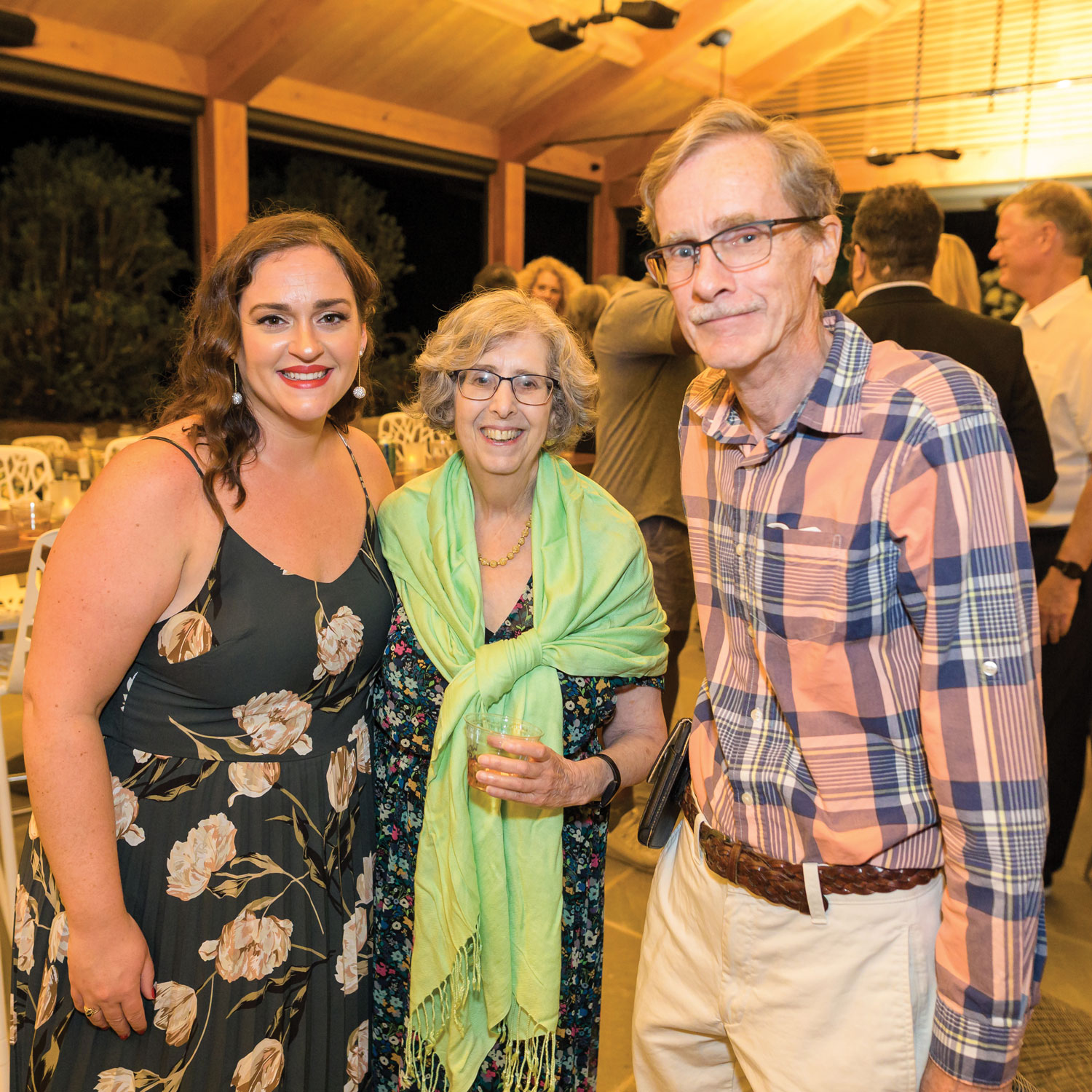 Coppola adds, "By investing in the future through endowment, donors are enabling WTO to better prepare for what lies ahead and focus its energy on making great art, training young artists, and helping lead the future of opera."
Opera is the ultimate collaborative art form. It's a joyously messy, multilayered, creative endeavor built on alliances between music and words, singing and acting, tradition and innovation, and performers and audiences. Add to that the collaboration between generations—the mentoring and modeling that refine the fire of each newcomer's talent—and Wolf Trap Opera is ideally positioned to write the next chapter of this never-ending story.
Strengthen Wolf Trap Opera for years to come through a contribution to the endowment as a part of the Campaign for Wolf Trap: Our Next Chapter.
---
Thomas May is a writer, critic, educator, and translator whose work appears in The New York Times among other publications. The English-language editor for the Lucerne Festival, he also writes program notes for such companies as the Metropolitan Opera.