Natural Park, Natural Beauty
Q&A with Ken Bigley, Superintendent of Wolf Trap National Park for the Performing Arts
---
Wolf Trap may be best known for its outstanding concert experiences, but the 100+ acres of natural parklands surrounding the Filene Center and Children's Theatre-in-the-Woods are equally important. Patrons can enjoy the serene beauty year-round for hiking, picnicking, and hosting special events, thanks to the work of the National Park Service.
At the head of the Park's operations is Ken Bigley, Superintendent of Wolf Trap National Park for the Performing Arts.
Bigley's career with the National Park Service has led him to roles at many national parks across the country—including Carlsbad Caverns (New Mexico), Grand Canyon (Arizona), Chamizal (Texas), and the Everglades (Florida). He started working with Wolf Trap National Park as Deputy Superintendent in 2016 before becoming Acting Superintendent in May 2021 and Superintendent in September 2022. Additionally, he currently responds to emergencies and special events in national parks as part of the NPS Eastern Incident Management Team.
During this summer's exciting season, Wolf Trap caught up with Bigley to reflect on his role and all the Park has to offer.
Wolf Trap: As Superintendent for Wolf Trap National Park, what is your role in overseeing Park activities?
Ken Bigley: As Superintendent, I am honored to serve as the senior manager of this very special National Park. We have a talented team that works to provide visitor services, protect the native and historical aspects of the Park, and maintain the buildings and natural landscape. I also work closely with our wonderful partners at Wolf Trap Foundation to help ensure that everyone has a fantastic experience at the Park.
WT: What is one of your favorite parts of each summer season at Wolf Trap?
KB: Every year I meet people who are visiting the Filene Center or Children's Theatre-in-the-Woods for the first time. I love seeing their excitement as they discover all the Park has to offer.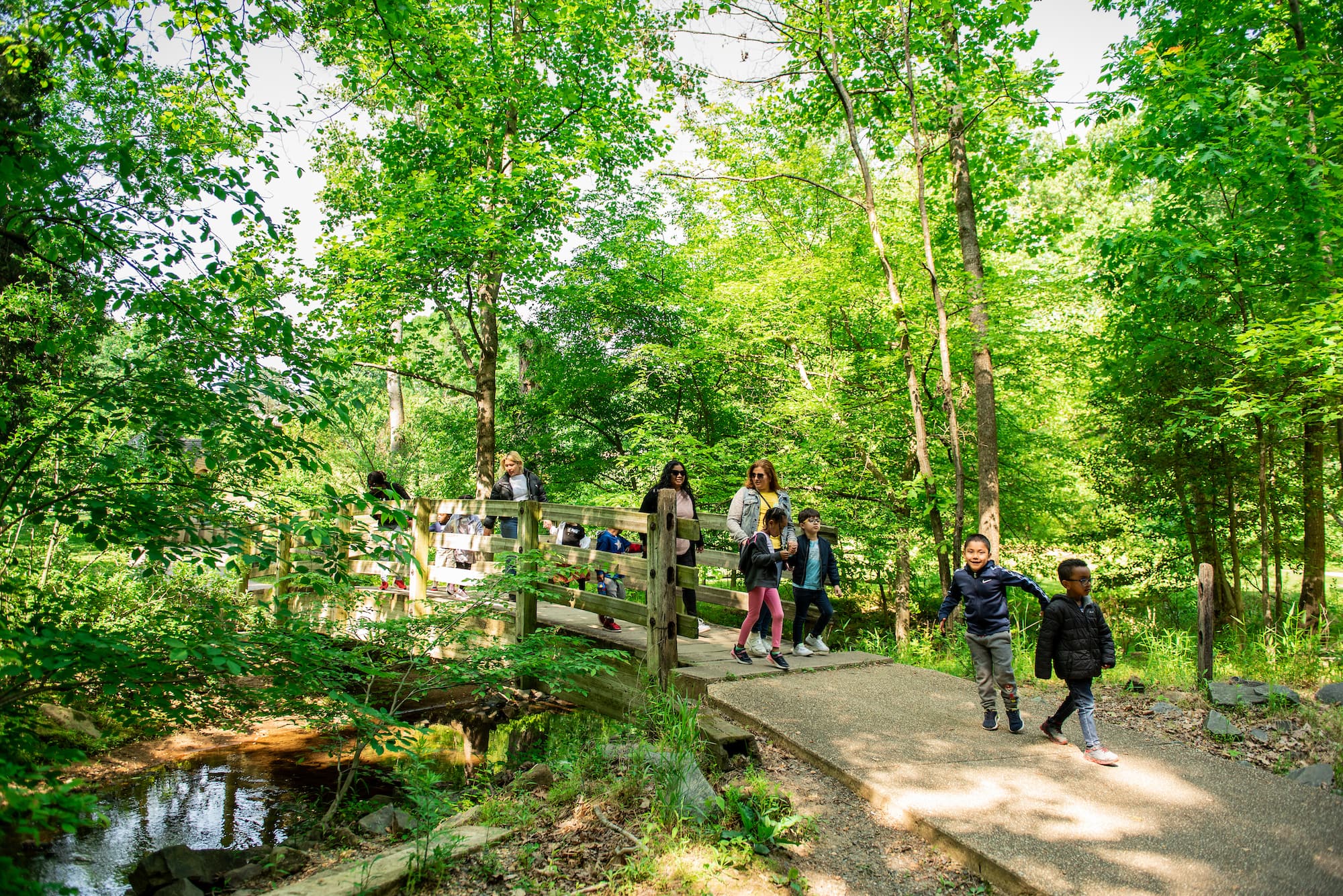 WT: What is something you wish everyone knew about Wolf Trap?
KB: Wolf Trap is a year-round destination! We have more than two miles of gentle hiking trails that provide easy access to a beautiful forest every season. I think the fall (late October/early November) is especially delightful. The fall colors and crisp air are just spectacular!
WT: Are there any unique or hidden spots around the Park that you enjoy visiting?
KB: I love hearing the gentle sounds of Wolf Trap Creek. The two bridges provide easy pathways to the woods and some great photo opportunities. I find the natural beauty of the Park calming and peaceful. Stepping outside into Wolf Trap's native environment always puts me in a good mood!
WT: You've been with Wolf Trap for several years in different roles. How have you seen Wolf Trap change over time?
KB: Thanks to our extraordinary partnership with Wolf Trap Foundation, we have seen some wonderful new patron amenities such as the new Pavilions, sound system, enhanced orchestra seating, and the very popular Meadow Overlook for picnicking! I am honored that so many people feel such a deep, personal connection to this one-of-a-kind National Park.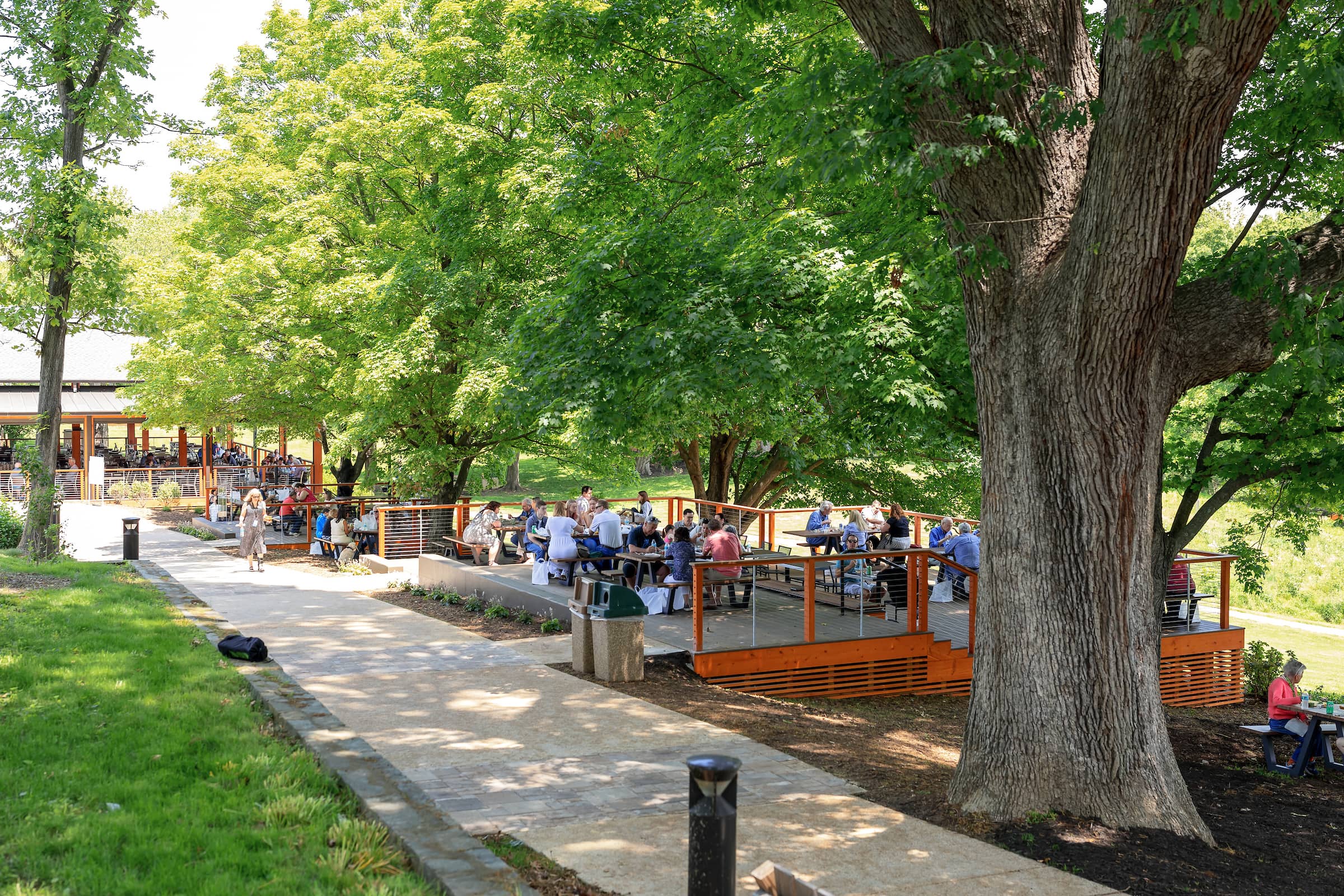 Learn more about Wolf Trap Foundation's partnership with the National Park Service, including trail maps and guided tours, at nps.gov/wotr.