As the ASO continues its journey to bring More Music to More People in More Places, maestro José-Luis Novo and the ASO will make a very special night of music for you. And the best part of tonight's performance is that the Liebermann Cello Concerto will be there for you to enjoy as part of the ASO's first recorded album to be released worldwide next year.
The ASO has signed a 3-Album recording and distribution contract with Toccata, a London based company. The concept of the recordings is unique and ambitious: the vast majority of the pieces will be commercially world premiere recordings, and will include pieces such as Liebermann's Cello Concerto (ASO co-commission), Abel's Outburst (ASO 2005 commission), Stephenson's Fanfare for Democracy (50 State co-commission, ASO representing Maryland), and Hunt's Resonance/Rush/Ride (ASO 60th anniversary commission). Other pieces include Gabriela Frank's Concertino Cusqueño and Price's Mississippi River.
With this 3-Album recording project, the ASO will truly reach new audiences since ASO music will be distributed through the Naxos' global distribution network (the world's largest). Also, people will be able to enjoy the full albums or individual music tracks through popular sites such as Spotify, iTunes, Amazon, YouTube, etc.
As you hear tonight's performance of the Liebermann's concerto, imagine that many more people around the world will be listening in just a few months. What a joy. concert, or visits a school, teaches a lesson at the Academy, goes on tour with us or is part of a digital concert, that musician now enjoys better pay from the ASO. These significant milestones and goals are only possible because of the support from people like you. Thank you for all that you do to make the ASO such a great Orchestra for this community. Let's enjoy the great concert season that José-Luis has prepared for us: ¡Música Maestro!
Sincerely,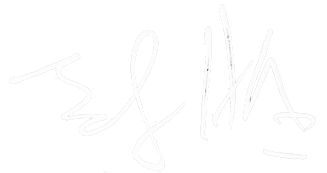 Edgar Herrera
Executive Director & Chief Development Officer
The Patricia Edwards Chair
P.S. We love to hear from you. Please send your feedback at eherrera@annapolissymphony.org