The Muncie Symphony Orchestra has a rich history in the community. Dr. Robert Hargreaves was hired by the Ball State Teachers College to lead the college's music program. He thought Muncie needed an autonomous orchestra. Hargreaves led the first professional orchestra with two concerts in the spring of 1948. By January 1950, more than 50 musicians met and approved a constitution for the Muncie Civic and College Symphony Association. The Muncie Symphony Orchestra still legally operates under that name.
---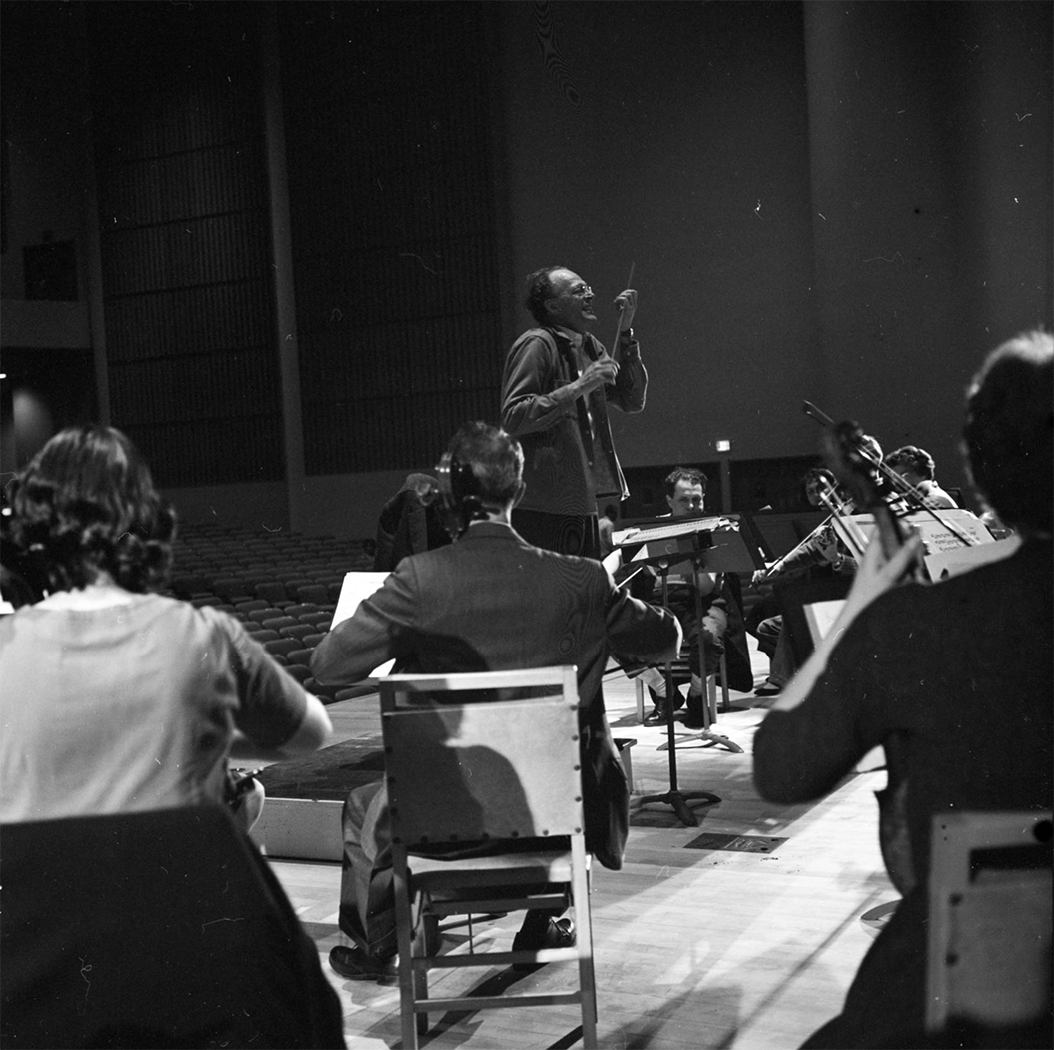 Conductor Robert Hargreaves and the
Muncie Symphony Orchestra (1964)
Photo: Ball State University Libraries
© http://rightsstatements.org/vocab/InC/1.0
---
While not a part of Ball State University, the MSO flourishes thanks to a strong relationship with the University. BSU music faculty and talented music students make up a large portion of the professional musicians in the orchestra. Some are recruited from the community and others commute from Indianapolis, Fort Wayne, and Cincinnati. Many of the musicians in the MSO also have "day jobs" as farmers, teachers, EMTs, and executive directors. All are passionate about bringing live orchestral music to you!