Little Girl Blue
Aug 4 - 29
By Special Arrangement with Rashad V. Chambers
An exuberant new musical with a tour de force performance by award-winning actor Laiona Michelle. From classical music prodigy to "High Priestess of Soul," this story taps into the legend that is Nina Simone with an honest and powerful portrait of her rich life and her ultimate decline. Feel the passion, joy and pain of a woman adored by millions – then and now.
Written & Conceived by Laiona Michelle
Music & Various Quotes Inspired by Nina Simone
Additional Materials by Devanand Janki
Music Supervisor Mark Fifer
Directed by Devanand Janki
Premiere Production Presented by
George Street Playhouse
February 1, 2019.
David Saint, Artistic Director | Kelly Ryman, Managing Director
Developed by Live & In Color, Artistic Director Devanand Janki
Supported in part by

Age Rating: 15+
Please note that this production contains some strong language.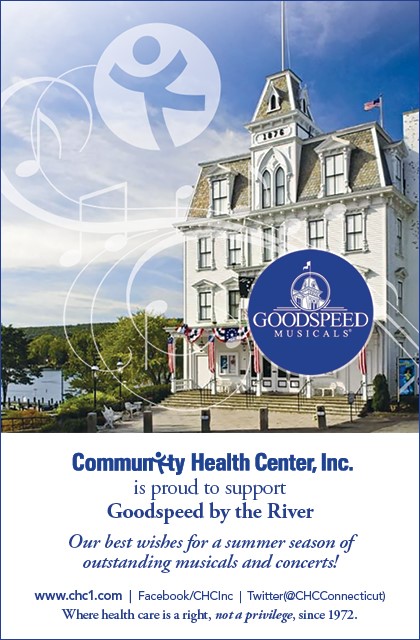 Lighting Design by Will Johnson
Sound Design by Jay Hilton
Wig Design by Earon D. Nealey
Costume Coordinator Mary Readinger
Production Manager Erica Gilroy
Production Stage Manager Bradley G. Spachman*
Assistant Stage Manager Naomi Anhorn*
Audio Engineers Olivia Denison, Marisa Olson
Wigs Stylist Pat Marcus
Special Thanks:
Lori A. Cartwright
Connecticut Party Rentals LLC
Maier Fein
Ari Fulton

*Member of Actors' Equity Association, the Union of Professional Actors and Stage Managers in the United States
| | | |
| --- | --- | --- |
| | | Goodspeed Musicals is a professional theatre operating under an agreement between the League of Resident Theatres and Actors' Equity Association, the Union of Professional Actors and Stage Managers in the United States. |
| | | |
| | | Orchestra members are represented by The Connecticut Valley Federation of Musicians, AFM Local 400. |
| | | |
| | | Goodspeed Musicals is a member of The League of Resident Theatres. |
| | | |
| | | The scenic, costume, lighting and sound designers in LORT Theatres are represented by United Scenic Artists, Local USA-829 of the IATSE. |
| | | |
| | | The Director is a member of the Stage Directors and Choreographers Society., a national theatrical labor union. |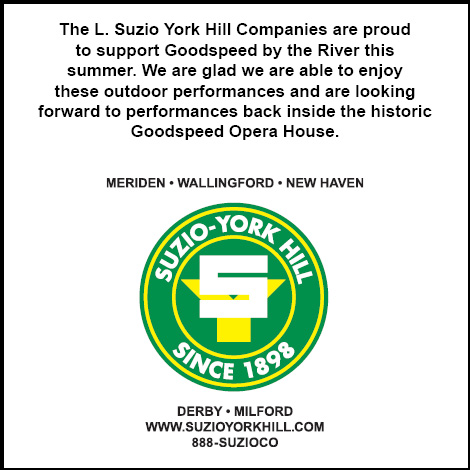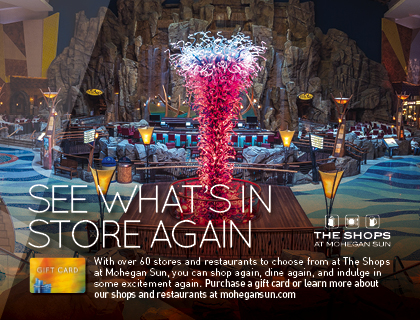 CAST OF CHARACTERS
Nina Simone...Laiona Michelle
MUSICIANS
Piano Mark Fifer; Bass Saadi Zain; Percussion Kenn Salters
MUSICAL NUMBERS
Act One: Early April 1968. New York, NY. Concert Venue
Feeling Good (Leslie Bricusse, Anthony Newley)
Love Me Or Leave Me (Walter Donaldson, Gus Kahn)
Break Down And Let It All Out (Van Mccoy)
My Father (Judy Collins)
I Put a Spell on You (Jay Hawkins and Herb Slotkin)
Little Liza Jane (Sherman, Clay & Co of San Francisco)
I Wish I Knew How It Would Feel To Be Free (Billy Taylor, Richard Carroll Lamb, Willie Woods)
Angry Black Woman (Laiona Michelle and Mark Fifer)
Act Two: July 1976. Montreux Switzerland. Concert Venue
Little Girl Blue (Richard Rodgers, Lorenz Hart)
Come On Back, Jack (Carr Shuman)
Ne Me Quitte Pas (Jacques Brel)
Black Is The Color (Of My True Love's Hair (Anonymous, Traditional Appalachian Folk Song)
Don't Let Me be Misunderstood (Bennie Benjamin, Horace Ott, and Sol Marcus)
Ooh Child (Stan Vincent)
I Think it's Going to Rain Today (Randy Newman)
My Way (Claude Francois and Jacques Revaux; English lyric by Paul Anka)
There will be a 15 minute intermission.
Music Credits
"Little Girl Blue"
Written by Lorenz Hart and Richard Rodgers
Published by Williamson Music Co. (ASCAP) o/b/o itself and Lorenz Hart Publishing Co. (ASCAP)
This selection is used by special arrangement with Rodgers & Hammerstein: A Concord Company, on behalf of Rodgers & Hammerstein Holdings LLC.
All rights reserved.
"Come On Back Jack"
Written by Leon Carr and Earl Shuman
Published by Music Sales Corp. (ASCAP) c/o Wise Music Corp.
Used by permission. All rights reserved.
"Feeling Good"
Written by Leslie Bricusse and Anthony Newley
Published by Musical Comedy Productions, Inc. (BMI) c/o TRO Essex Music Group
Used by permission. All rights reserved.
"Break Down And Let It All Out"
Written by Van McCoy
Published by Van McCoy Music Inc. (BMI)
Used by permission. All rights reserved.
"My Father"
Written by Judy Collins
Published by Universal Music Corp. (ASCAP) o/b/o itself and Rocky Mountain National Park Music, Inc. (ASCAP)
Used by permission. All rights reserved.
"My Way"
Written by Paul Anka, Claude François, Jacques Revaux and Gilles Thibaut
Published by Chrysalis Standards Inc. (BMI) c/o BMG Rights Management (US) LLC /Concord Copyrights (BMI) c/o Concord Music Publishing LLC
This selection is used by special arrangement with Concord Music Group, Inc. on behalf of Iway Holdings SAS. All rights reserved.
"Ooh Child"
Written by Stan Vincent
Published by Kama Sutra Music Inc. (BMI)/Stan Vincent Music (BMI) c/o Sony Music Publishing (US) LLC
Used by permission. All rights reserved.
"I Put A Spell On You"
Written by Jalacy Hawkins
Published by EMI Unart Catalog Inc. (BMI) c/o Sony Music Publishing (US) LLC
Used by permission. All rights reserved.
"Don't Let Me Be Misunderstood"
Written by Sol Marcus, Bennie Benjamin and Gloria Caldwell
Published by Rose Marcus Pub. Designee (ASCAP) admin. by WC Music Corp. / Claude A. Music Co. (ASCAP) admin. by Chappell & Co. Inc. / Chris-N-Jen Music (ASCAP)
Used by permission. All rights reserved.
"Love Me Or Leave Me"
Written by Walter Donaldson and Gus Kahn
Published by Gilbert Keyes Music Company (ASCAP) admin. by WC Music Corp. / Donaldson Publishing Co. (ASCAP)
Used by permission. All rights reserved.
"I Think It's Going To Rain Today"
Written by Randy Newman
Published by Unichappell Music Inc. (BMI)
Used by permission. All rights reserved.
"Ain't Got No"
Written by Galt MacDermot, James Rado and Gerome Ragni
Published by EMI U Catalog Inc. (ASCAP) c/o Sony Music Publishing (US) LLC
Used by permission. All rights reserved.
MARK FIFER
Music Supervisor/Arranger and Pianist
MARK FIFER is a NYC-based Musical Director, Pianist, Vocal Coach, and Arranger/Orchestrator for Theatre, Film/TV, and session and concert events. NYC & Regional: Rent, The Who's Tommy, Side by Side by Sondheim, The Rocky Horror Show, Hello Again, Our Town, Tits Fisher with Kitten's Kiss, Fame The Musical (Macao). Raised on the classics but specializing in Rock/Pop, R&B, Jazz, and the American Songbook, Mark also serves as vocal coach to scores of Broadway and international performers. Musical Theatre Faculty at the Stella Adler Studio of Acting, Vocal Director for Carnival Cruise Lines. www.markfifer.com
DEVANAND JANKI is an award-winning Director-Choreographer based in New York City, originally from Canada. He is the founder and artistic director of Live & In Color, whose mission is developing new plays and musicals that celebrate diversity. Theatreincolor.org. His prolific New York credits include the hit Off-Broadway show Zanna, Don't! (Winner of the Lortel, Callaway, & GLAAD Media Awards); John Patrick Shanley's Romantic Poetry for the Manhattan Theatre Club; The Yellow Brick Road (Callaway nomination); Junie B. Jones (Lortel nomination); Cupid & Psyche, Henry & Mudge (Lortel nomination); Skippyjon Jones (Lortel nomination); Shine! The Horatio Alger Musical (NYMF); This One Girl's Story (Abingdon Theatre, GLAAD Media Award nomination); and Buddy's Tavern (York Theater - Lab). Dev has combined his philanthropic skills with his Broadway prowess on such concerts as HAIR with an all-star cast, featuring Jennifer Hudson (Grammy nomination); Funny Girl featuring 16 Fanny Brices, including Whoopi Goldberg, Bebe Neuwirth, and Jane Krakowski; and Dreamgirls and Seth Rudetsky's Broadway 101, all for the Actors' Fund, the entertainment industry's largest charitable organization. He has also served nine years as an Artistic Associate for Broadway Bares, one of the largest fundraisers for Broadway Cares/Equity Fights AIDS. His other notable credits include: Amahl and the Night Visitors, Babes in Toyland, Anything Goes in concert (assoc.), all for Lincoln Center.;The Wings of Ikarus Jackson and Barrio Grrrl! (Helen Hayes nomination, Kennedy Center); The hit show Little Girl Blue - The Nina Simone Musical (George Street Playhouse); The Rocky Horror Show, Xanadu, the regional premiere of Rent (Hangar Theatre, SALT Award); How Can You Run with a Shell on Your Back? and Disney's Aladdin (Chicago Shakespeare); Andrew Lippa's Asphalt Beach (AMTP); Man of La Mancha (Maltz Jupiter Theatre); The Full Monty (Foothills Theatre); The Scarlet Pimpernel (Gateway Playhouse); the workshop of Lily (Huntington Theatre). TYA Tours: Martha Speaks, If You Give a Pig A Pancake, Fly Guy & Other Stories, Nate The Great, The Berenstain Bears LIVE! in Family Matters, the Musical, and The Jack Sprat Low Fat World Tour. Dev has also worked internationally, creating One Man's Dream II for Tokyo Disney, as well as the Korean Premiere of Zanna, Don't!, and concerts for Japan's #1 Boy Band: Shonentai. Live Industrial credits include projects for Carnival Cruise Lines, Coca-Cola, MAC Cosmetics, Benjamin Moore Paints, and Dove. As a performer, Dev has appeared on Broadway in Miss Saigon, Cats, The King & I, Side Show, and tours of A Chorus Line and West Side Story. He is the Director of the Musical Theatre Division at The Stella Adler Studio of Acting. He is a frequent guest teacher and lecturer across the country, where he continues to be a strong advocate for diversity and inclusion in the arts. www.devanandjanki.com
LAIONA MICHELLE
Writer and Nina Simone
LAIONA MICHELLE, a Springfield, MA native, added writer to her resume with her double bill as writer and star of Little Girl Blue, The Nina Simone Musical, which launched its world premiere engagement at the George Street Playhouse in 2019. Most recently, she has taken on the mantle of book writer for Mandela, a new musical based on Nelson Mandela's life; from his days as a leading activist against Apartheid to his imprisonment and eventual release to become the nation's President.
Laiona Michelle began to gain national notoriety when she made her Broadway debut in 2015 in the musical Amazing Grace, which opened at the Nederlander Theater. Cast in the principal role of Nanna, a woman stolen away from her family by slave traders, she delivers one of the stand out musical moments of the play.
Laiona credits William Shakespeare as the reason that she fell in love with theatre. As a child, she was taken to see a Shakespearean production and knew immediately, "This is what I want to do." Since that time, she has been developing her skills as a writer, actress and singer, constantly working on expanding the full range of her natural vocal abilities.
She is the recipient of the The NAACP Hollywood Award, Barrymore and Carbonell Awards (2005, Constant Star). She was also nominated for the Helen Hayes Award (2005, Yellowman).
Before joining the cast of Amazing Grace, Laiona was part of the First National Tour of The Book of Mormon. Prior to that, she honed her skills performing at some of the most renowned regional theatres in the United States, including Arena Stage, Colorado Shakespeare Festival, Alabama Shakespeare Festival, The Woolly Mammoth Theatre, Goodspeed Musicals, Westport Country Playhouse, and many more.
In addition to her stage work, Laiona has also made appearances on network and cable television in Showtime's Lift, ABC's All My Children, NBC's Law & Order SVU and Law & Order: Criminal Intent, The Blacklist, HBO's Crashing, as well as on Amazon's Sneaky Pete (Bryan Cranston and Giovanni Ribisi).
Laiona has also written several children's plays/musicals for Dream Studios, a non-profit arts organization providing access to the performing arts located in her hometown of Springfield, MA.
As a writer, an actor, and a Black woman, Laiona believes in the importance of "owning our stories." She champions the idea of breaking down stereotypes that would box her in or type cast her, therefore limiting her ability to grow.
Laiona Michelle resides in New York City. She is a graduate of Brandeis University (MFA), and did her undergraduate work at Alabama State University in Theatre Arts. She is the proud mother of her 7-year-old son, Rohan.
KENN SALTERS Born in New Haven, CT, and raised in Columbia, SC, Salters began his musical career on trombone for one year before switching to percussion and continuing on to pursuing his studies as a percussion major at the University of South Carolina. Since moving to New York in 2006, he has worked with luminaries in jazz and R&B, including Leslie Odom Jr., Renee Elise Goldsberry, Joshua Henry, and the late Aretha Franklin. After nearly 15 years in his adoptive home of New York, he finds himself often exiting the city on tour, discovering new worlds – a career twist that was only afforded to him by moving to NYC.
SAADI ZAIN Based in New York city, bassist Saadi Zain is versed in a multitude of musical genres including jazz, classical, R&B, Pop, Latin jazz, and world music. This versatility has made him a good fit for modern musical theater, and he has played in numerous Broadway pits and National Tours. He has performed in many countries throughout the world, including a US State Department tour of Africa. Saadi also performs in media and commercials and can be seen in a music video by pop star Dua Lipa, released earlier this year. Saadi is happy to be back performing in Connecticut, where he studied at The Hartt School at The University of Hartford. For more information on where Saadi has played and with whom, visit his website at www.saadizain.com.
Bradley G Spachman
Production Stage Manager
BRADLEY G. SPACHMAN (Production Stage Manager) is enjoying his time on the banks of the Connecticut River under the Tent. All thanks to Kim for enduring the past 18 months with him entirely at home.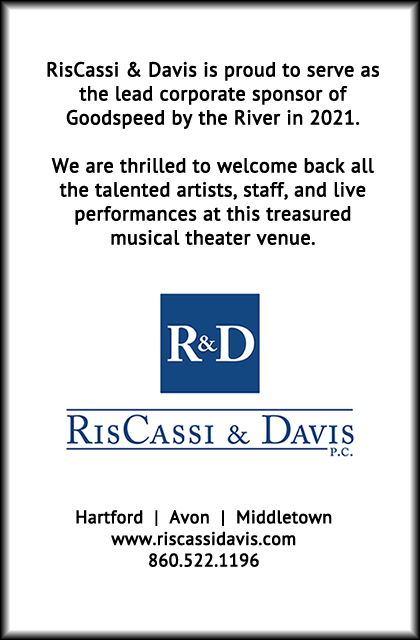 Little Girl Blue is my passion project — an homage to Nina Simone, the great Lady herself, and to the incredible influence she has had on me personally. I began putting the pieces of this musical together more than ten years ago, and bit by bit it came together.
For so long, I felt that she had been misunderstood, partly because of the labels often attached to Black women who don't play by the standard rules and partly by the media. Nina was a very complicated woman, but what always stood out for me was just how talented, how naturally gifted she was. Yes, she was angry, but I want the audience to understand through this piece where that anger stemmed from. That being Black in this country is no easy feat. And when you are as brilliant, when you are a genius like Nina Simone, and you are forced by a system that does not respect your talent, nor does it allow you the option of following your creative spirit where it wants to go, you become disillusioned and hurt.
Nina Simone felt that she was born to be a classical musician and that was denied to her very early in life. Instead, she was pushed into a genre of music that she had not wanted, but that she took on and changed and made her own. But even with the fame that it brought her, it was never what she herself desired to be as a musician.
I think, above all else, I wanted to shed light on Nina's pain and her conflicts. I want audiences today to see the full 360-view of this amazing artist, this important creative who spent her life chasing her dream. We might think that she was living her dream, but more than anything, she wanted to sit at her piano in a concert hall and play Bach. She wanted the world to acknowledge her as a classical musician, and it was a constant struggle for her to accept the mantle of High Priestess of Soul, though she wore it well.
Little Girl Blue offers audiences a glimpse at the activist, the classical musician, the woman, the lover, the performer that Nina Simone was.
Laiona Michelle
We're so proud of the stellar roster of concerts and performances we're able to offer this summer. For each of them we wanted to give a little background info – why we chose this piece, why the artists created it, and a piece of information or fun fact it might be handy to know. Enjoy them, and enjoy the show!
A Word From Goodspeed: There are certain artists who feel like they are able to tap directly into an emotion in its purest state. Nina Simone was one of those artists, and the pain she channeled when singing feels visceral and ancient. But Simone was much more than her voice. Her life was full and fascinating, and she deserves to be the subject of art as much as the creator of it. With Little Girl Blue, Laiona Michelle and Devanand Janki have given Nina Simone the spotlight she so richly deserves. We are thrilled to be presenting this powerful, beautiful piece to our audiences.
A Fun Fact: Simone's hometown of Tryon, North Carolina erected a sculpture of her in 2010. Simone's daughter Lisa Simone Kelly gave some of Simone's ashes to sculptor Zenos Frudakis, who welded them into the sculpture's bronze heart.