A Grand Night For Singing
Sept 24 - Nov 28

DONNA LYNN HILTON
Artistic Director
DAVID B. BYRD
Managing Director
present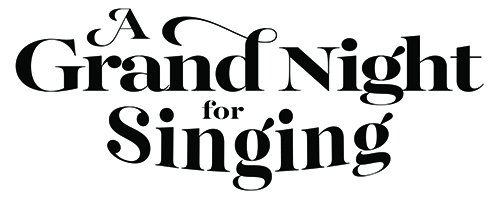 Music by RICHARD RODGERS
Lyrics by OSCAR HAMMERSTEIN II
Musical Arrangements by FRED WELLS
Orchestration by MICHAEL GIBSON and JONATHAN TUNICK
Conceived by WALTER BOBBIE
With
KATHRYN BOSWELL
JASMINE FORSBERG
DARIUS HARPER
OMAR LOPEZ-CEPERO
MAMIE PARRIS
DIANE PHELAN
KEVIN SCHUERING

Scenic Design BRIAN PRATHER
Costume Design ALEJO VIETTI
Lighting Design ALAN C. EDWARDS
Sound Design JAY HILTON
Associate Music Director MATTHEW R. MECKES
Production Manager ERICA GILROY
Production Stage Manager BRADLEY G. SPACHMAN
Casting by PAUL HARDT
General Manager RACHEL J. TISCHLER
Music Direction & Additional Orchestrations by ADAM SOUZA
Choreographed by LAINIE SAKAKURA
Directed by ROB RUGGIERO
A GRAND NIGHT FOR SINGING is presented by arrangement with Concord Theatricals. www.concordtheatricals.com
Originally produced by Roundabout Theatre Company, New York City, in 1993.
Founding Director MICHAEL P. PRICE
Sponsored by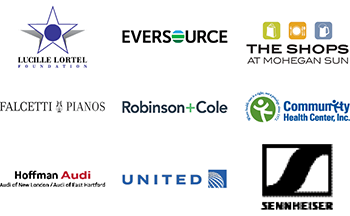 This production is presented in remembrance of Henry "Buzz" Merritt, an accomplished tenor and lover of musical theater. Missing you, Jane and Schuyler Merritt.
This production is underwritten, in part, by
The Michael P. Price Endowment Fund at Goodspeed Musicals
Piano provided by Falcetti Pianos
Marquee Producing Partners
Dr. Anne Rothstein and Ms. Jane Hellman, Frank and Amy Campbell, Richard and Mable Seymour, Sandy Anagnostakis, Hila and Saul Rosen
THE COMPANY
JASMINE FORSBERG
DARIUS HARPER
OMAR LOPEZ-CEPERO
MAMIE PARRIS
DIANE PHELAN

STANDBYS
KATHRYN BOSWELL
KEVIN SCHUERING
DANCE CAPTAIN
KATHRYN BOSWELL
ASSISTANT STAGE MANAGER
NAOMI ANHORN
MUSICIANS
Keyboard/Conductor ADAM SOUZA; Harp SUSAN KNAPP-THOMAS; Percussion EDWARD FAST; Reeds LIZ BAKER SMITH; Cello CELESTE CUMMING; Bass JOE MESSINA
ALTERNATES
Harp KATHRYN SLOAT, AMANDA EVANS; Reeds ANDREW STUDENSKI, MIKE PAGLIONE; Bass DAVID UHL
On November 26-28, the role usually performed by MAMIE PARRIS will be performed by KATHRYN BOSWELL
ACT ONE
Opening (Carousel, Allegro, and State Fair)
...The Company
The Surrey with the Fringe On Top (Oklahoma!)
...Jasmine, Jesse
Stepsisters' Lament (Cinderella)
...Mamie, Diane
Hello, Young Lovers (The King and I)
...Mauricio
A Wonderful Guy (South Pacific)
...Diane
I Cain't Say No (Oklahoma!)
...Jesse
Maria (The Sound of Music)
...Mauricio
We Kiss In a Shadow (The King and I)
...Mamie
Do I Love You Because You're Beautiful? (Cinderella)
...Jasmine
If I Loved You (Carousel)
...Jesse
Honey Bun (South Pacific)
...Mauricio, Jasmine, Jesse, Mamie, Diane
Many a New Day/I'm Gonna Wash that Man (Oklahoma!/South Pacific)
...Diane, Mamie, Jasmine
Shall We Dance? (The King and I)
...Jesse, Jasmine
That's the Way it Happens (Me and Juliet)
...Diane, Mauricio, Jesse
All at Once You Love Her (Pipe Dream)
...Diane
Some Enchanted Evening (South Pacific)
...The Company
ACT TWO
Oh, What a Beautiful Mornin' (Oklahoma!)
...The Company
Don't Marry Me (Flower Drum Song)
...Jasmine
The Man I Used to Be (Pipe Dream)
...Jesse, Mamie, Diane, Mauricio
It Might As Well Be Spring (State Fair)
...Jasmine
Kansas City (Oklahoma!)
...Mamie, Diane, Jesse, Jasmine
A Hundred Million Miracles (Flower Drum Song)
...Diane
When the Children Are Asleep (Carousel)
...Mauricio, Jesse
I Know It Can Happen Again (Allegro)
...Mamie
My Little Girl (from "Soliloquy") (Carousel)
...Mauricio
It's Me (Me and Juliet)
...Jasmine, Jesse, Mauricio
Love, Look Away (Flower Drum Song)
...Jesse
When You're Driving Through the Moonlight (Cinderella)
...Diane
A Lovely Night (Cinderella)
...Diane, Mauricio, Mamie, Jesse, Jasmine
Something Wonderful (The King and I)
...Mauricio
This Nearly Was Mine (South Pacific)
...Mamie
Impossible/I Have Dreamed (Cinderella/The King and I)
...The Company
Spanish translation by Mauricio Martínez
JASMINE FORSBERG* is thrilled to be making her Goodspeed debut! Off-Broadway: Broadway Bounty Hunter (Joe Iconis). Regional: Love in Hate Nation (World Premiere, Two River Theater), Wild Fire (World Premiere, Denver Center for the Performing Arts). Other: The Lucky Boy (Premiere, Kristen Childs). Film: One December Night (Hallmark). BFA Penn State '21. In 2018, she co-wrote Results Will Vary*. Love and thanks to her family, friends, mentors, and A3 for their unwavering support. Follow along @Jasmine_Forsberg and www.JasmineForsberg.com
DARIUS HARPER* A New Hampshire native, Darius could not be more thrilled to make his Goodspeed debut in scenic New England. Darius would attend the American Musical and Dramatic Academy NY (04/05) before a 3 year journey with the Disney Company (Tokyo, Cruiselines). Credits include: The Merry Go Round Playhouse (Grease), The Fulton (Kinky Boots), Ogunquit Playhouse & The Gateway (Priscilla QOTD) to name a few. He originated both the Book of Mormon and Kinky Boots 1st National Tours, most recently he originated and starred as the Emcee/Vocalist in Cirque Du Soleil' VOLTA. Thank you to nana, my wonderful HAA Family, and to this wonderful cast and crew for welcoming me with open arms! Shove with love guys.
OMAR LOPEZ-CEPERO
Company
OMAR LOPEZ-CEPERO* is honored to be making his Goodspeed debut and to join this incredible cast. He was most recently seen as Emilio Estefan in On Your Feet! opposite his wife, Arianna Rosario, as Gloria (The Muny, KC Starlight). Upcoming: The Broadway-bound World Premiere of The Notebook (Chicago Shakes). Broadway: On Your Feet! (OBC), American Idiot (OBC). Off-Broadway: The Unsinkable Molly Brown (Vincenzo, Transport Group), The Capeman (Public Theater Delacorte). Regional/tour credits: Paint Your Wagon (Armando, The Muny), The Flamingo Kid (Alejandro, Hartford Stage), Guys and Dolls (Sky Masterson, TUTS), Evita as Che (National Tour, Fulton Theatre) and as Peron (Bay Street Theater). TV credits: Blue Bloods (CBS), The Detour (TBS), Vegas (CBS). Endless love to Arianna. www.omarlopezcepero.com @omarlopezcepero
MAMIE PARRIS* last appeared at Goodspeed as Rosabella in The Most Happy Fella. On Broadway: the recent revival of Cats (as Grizabella, singing the iconic "Memory"), School of Rock, On The 20th Century, Ragtime, The Drowsy Chaperone, and 110 in the Shade. On Tour: Wicked (Elphaba), 9 To 5 (Judy). Regionally: Paper Mill Playhouse, Arena Stage, The Old Globe. Film & TV: A Standup Guy, State of Affairs, The Blacklist. Visit www.mamieparris.com for upcoming concert dates and other goings-on! Thanks to the marvelous Rob Ruggiero. Love to my wonderful husband, Johnathan. I can't imagine spending a year in lockdown with anyone else and not being guilty of homicide. Welcome back to live theatre!
DIANE PHELAN* Broadway/National/International: School of Rock (Wintergarden/Patty cover), West Side Story (Maria, Paris Chatelet), The King and I (Lincoln Center + tours/ Tuptim). Off-Bway: Here Lies Love (Public), Bernarda Alba (LCT). Other favorites: Julie Jordan in Carousel (NAAP), Mabel in Pirates of Penzance (CT Rep), Laurie in Oklahoma! (Berkshire Theatre Group), Cinderella in Cinderella (Papermill). Film: Sherri in Marry Harry on Amazon Prime Video. Diane recently played Sibella in A Gentlemen's Guide To Love and Murder, a benefit for StopAAPIHate (Broadway on Demand), for which she was also an Executive Producer raising over $25,000. Founder of #RacismIsAVirus. @dianicaphelan.
KATHRYN BOSWELL* (Standby) is thrilled to be making her Goodspeed debut! Most recently, Kathryn played Cynthia in the national tour of Beautiful: The Carole King Musical. Broadway: Anastasia, Gigi. Select TV/Film: Bluebloods (CBS), Tales of the City (Netflix), High Maintenance (HBO), The Hating Game (BCDF Pictures). Regional: Aida (Amneris, PCLO), Follies (Young Phyllis, Repertory Theatre St. Louis), Les Misérables (Cosette, Music Theater Wichita), First Daughter Suite (Susan Ford, Sundance Institute), Gigi (Kennedy Center). Proud CCM Bearcat. Much gratitude to everyone here at Goodspeed, Rob, and Paul Hardt. All my love to Matt and the fam. @kathryn_boswell
KEVIN SCHUERING* (Standby) is excited to be a part of this amazing team and company's efforts to help reimagine these classic R&H tunes. His hopes are we continue to explore and expand the different lenses in which we tell these stories. National Tour: The King and I (Lincoln Center Theatre), NY/Off-Bway: On This Side Of The World, Wearing Black (NMYF), Carousel (NAAP), Lost in Shanghai (Pan-Asian). Regional: Remembering Tomorrow (Zeider's Theater) Miss Saigon (Ogunquit Playhouse), Disney's Aladdin (Chicago Shakespeare), Disney's When You Wish (Lyric Theatre of Oklahoma). Thank you to Lanie, Rob, Paul and the team. Love to Smalls, the three amigos, and the fam. For More: www.kevinschuering.com, IG: @daschuerthing
ROB RUGGIERO (Director) is thrilled to be returning to Goodspeed for his twelfth season, after directing past productions of Oliver!, Rags, La Cage aux Folles, Fiddler on the Roof, The Most Happy Fella, Carousel, Show Boat, Annie Get Your Gun, Camelot, Big River, and 1776. Rob has won multiple Connecticut Critic's Circle Awards for Best Direction, including a highly-celebrated production of Next to Normal at TheaterWorks Hartford, where he is the Producing Artistic Director. His Broadway credits include High (starring Kathleen Turner) and Looped (starring Valerie Harper in a Tony-nominated performance). Off-Broadway, he conceived and directed the original musical revue entitled Make Me a Song: The Music of William Finn. The production received nominations for both the Drama Desk Award and the Outer Critics Circle Award. Rob has earned national recognition for his work on both plays and musicals. Regionally, he has directed a number of critically-acclaimed musicals including Evit;, Gypsy (with Tony-winner Beth Leavel for The Muny's 100th season) Follies; Oklahoma!; Hello, Dolly!; South Pacific; The King & I; and Sunday in the Park with George; among others. In addition, he conceived and directed the highly-successful Ella (Kevin Kline and Joseph Jefferson Awards) at TheaterWorks. His work has been seen at many major regional theaters around the country, including Actor's Theater of Louisville, Arizona Theatre Company, Barrington Stage Company, Cincinnati Playhouse in the Park, Cleveland Playhouse, Guthrie Theater, Hartford Stage, Northlight Theater, Pittsburgh Public Theater, and The Repertory Theatre of St. Louis, among others. He is so happy to be returning to live theater here at Goodspeed.
ADAM SOUZA
Music Director
ADAM SOUZA (Music Director) Broadway credits include Wicked, Kinky Boots. National Tours: Wicked (2nd National, Original MD/Conductor), Kinky Boots (Original MD/Conductor), Spamalot (1st National as MD/Conductor), The Midtown Men, and Les Misérables. Adam also served as Associate Music Supervisor for the international mountings of Wicked in São Paolo, Brazil (in Portuguese) and Mexico City (in Spanish). His regional credits include Next to Normal (Hartford TheaterWorks), North Shore Music Theatre, and over 15 productions with Goodspeed, including Because of Winn Dixie, The Great American Mousical with Julie Andrews, Snapshots by Stephen Schwartz, Roar of the Greasepaint..., George M!, Brigadoon, Very Good Eddie, Rags, Great Expectations, and The Road to Hollywood. Adam serves as Associate Artistic Director and Music Supervisor for Destination Broadway (destinationbroadway.org) and has served on faculty for the Boston Conservatory at Berklee as an Associate Professor of Musical Theatre, of which he is also an alumn.
LAINIE SAKAKURA
Choreographer
LAINIE SAKAKURA (Choreographer) 2015 Joe A. Callaway Award for Outstanding Choreography, 2002 Joseph Jefferson Award Best Choreography. Dance Reconstruction Fosse, 1999 Tony Award Best Musical. Broadway performing career 23 years, all original casts. NYC- based writer, director, choreographer. 2020 Goodspeed Musicals Johnny Mercer Writers Grove. Most recently directed 5th Ave Theatre's NYC reading of Corner of Bitter and Sweet, book by Sakakura, music & lyrics by Paul Fujimoto; choreographed Once at Pioneer Theatre; wrote/co-conceived BCEFA Red Bucket Follies 60th Anniversary of Flower Drum Song Celebrating Asian Americans on Broadway. Co-founder/Co-chair Rockettes of Color Alumnae. LSakakura.com
Brian Prather
Scenic Design
BRIAN PRATHER (Scenic Design) is happy to return to Goodspeed having previously designed A Wonderful Life and The Fabulous Lipitones. Recent Off-Broadway designs include: Caesar and Cleopatra (GTG), Daniels's Husband (Primary Stages), Widower's Houses (TACT/Gingold), A Christmas Carol (St. Clement's), Becoming Dr. Ruth (Westside), Freud's Last Session (New World Stages), and The Burnt Part Boys (Playwrights Horizons). International: Chung-mu Art Hall (South Korea). Regional: Alley Theatre, Asolo Rep, TheaterWorks Hartford, Barrington Stage Co., Shakespeare Theatre of New Jersey, Capitol Rep., among many others. Jeff Award winner (Chicago), Emmy nomination (New England) for "The Kate" on Public Television, twice Berkshire Theatre Critics Assoc. Awards winner, Resident Designer at TheaterWorks Hartford, Associate Artist at Barrington Stage Co. and member of USA Local 829. See Brian's work at brianprather.com.
ALEJO VIETTI (Costume Design) An Argentine native, he immigrated to the U.S. in the late 1990s. He has designed for Broadway and Off-Broadway, as well as for Roundabout Theatre, Manhattan Theatre Club, Radio City Rockettes, NYC Center Encores!, Atlantic Theatre Company, NYC Opera, Primary Stages, The Irish Rep, MCC, and Ensemble Studio Theatre, among other New York companies. He has also extensively designed for regional Theatres across the U.S., commercial projects, operas, ballets and for the Ringling Bros. and Barnum & Bailey Circus. He is an Olivier and Drama Desk nominee and the recipient of the 2010 TDF Irene Sharaff Young Master Award. At Goodspeed: Irving Berlin's Holiday Inn, Oliver, Fiddler on the Roof, Carousel, Annie Get Your Gun, Camelot, Big River, 1776, and Meet John Doe.
Alan Edwards
Lighting Design
ALAN C. EDWARDS' (Lighting Design) work Off-Broadway includes the world premiere of Harry Clarke at The Vineyard, for which he received a Lucille Lortel Award; the world premiere of Kill Move Paradise at the National Black Theatre, which received a Drama Desk nomination;, and Anna Deavere Smith's Fires in the Mirror at the Signature Theatre, which also received a Lucille Lortel nomination. Regionally, he's had the pleasure of designing three plays by Dominique Morisseau: Pipeline, Skeleton Crew (Actors Theatre of Louisville), and Detroit '67 (Chautauqua Theatre Co.); Twisted Melodies, a new musical about Donny Hathaway at Center Stage Baltimore; and the new musical Lights Out: Nat King Cole at the Geffen Playhouse in Los Angeles, as well as its world premiere production at People's Light & Theatre Co. in Malvern, PA in 2017. Additional credits include The Hot Wing King by Katori Hall at Signature Theatre; American Moor (Red Bull); Native Son (The Acting Company); Bluebird Memories featuring rap-artist Common (Audible Theatre); productions of Dutchman, Antigone, and Macbeth for the Classical Theatre of Harlem; and a special collaboration between CTH and The Apollo Theatre in New York, the new musical The First Noel by Lelund Durond Thompson and Jason Michael Webb. On Broadway he was the associate to Jennifer Tipton on The Testament of Mary. He is a graduate of Yale School of Drama, where in 2016 he became a member of the lighting faculty.
Jay Hilton
Sound Designer
JAY HILTON (Sound Design) is pleased to continue his long association with Goodspeed Musicals and is so happy to be back in this beautiful theatre after nearly two years of pandemic shutdown. He is also happy to once again be working with director and friend Rob Ruggiero. Other Goodspeed productions with Mr. Ruggiero include 1776, Show Boat, Carousel, Fiddler on the Roof, La Cage aux Folles, Rags and Oliver!. Jay has designed countless other productions at both The Goodspeed and The Terris Theatre in Chester and recently created sound design and mixed Goodspeed's successful re-entry programming Goodspeed by the River. His work has also been heard on Broadway, National Tours, and at Regional Theatres from coast to coast. In addition to being Goodspeed's Resident Sound Designer, Jay serves as their Audio Supervisor and has spent much of his time during the pandemic recording, mixing and mastering musical theatre content for streaming platforms including Goodspeed's 2020 Gala Shakin' the Blues Away. He and his wife, Goodspeed Artistic Director Donna Lynn Hilton, make their home (and garden) in Hadlyme, Connecticut with Cookie and Macy.
Michael Fling
Associate Director
MICHAEL FLING (Associate Director) ­­As Director: Shakin' the Blues Away (Goodspeed); Mary Poppins (Craft Productions of Oklahoma); West Side Story (Abilene Opera); Spring Awakening & Assassins (Hartt); Honk! (Webster). As Associate: Gypsy, Oklahoma!, Into The Woods, Holiday Inn, Hello, Dolly!, Seussical, & Billy Elliot (Muny); Rags & Thoroughly Modern Millie (Goodspeed); Follies (Repertory Theatre of St. Louis). Michael is also the Artistic Director of Craft Productions of Oklahoma and the host of the podcast IN THE SPOTLIGHT. Michael is a proud graduate of the Directing program at Webster Conservatory.
MATTHEW R. MECKES
Associate Music Director
MATTHEW R. MECKES (Associate Music Director) is so happy to be returning to Goodspeed. Previous credits at Goodspeed include Devotion, Private Gomer (FNM), Passing Through, Cyrano (The Terris). Other regional credits include In The Heights, Man of La Mancha, My Fair Lady, Oklahoma, Always...Patsy Cline, Bat Boy The Musical, among others. He would like to thank Adam Souza and Goodspeed for bringing him out of forced retirement and his parents for being an ever supportive net that has allowed him to continue his creative endeavors. For Dixie, a constant companion.
ERICA GILROY
Production Manager
ERICA GILROY (Production Manager) is now in her third season as Production Manager. She has been part of the Goodspeed Production Management team since 2005, where she has assisted on two National Tours, several world premieres, and transfers to Broadway. Prior to Goodspeed, she worked in the field of stage management up and down the East Coast. A proud mom of two, she enjoys exploring Connecticut playgrounds with her kids and husband Mike.
BRADLEY G. SPACHMAN
Production Stage Manager
BRADLEY G. SPACHMAN* (Production Stage Manager) Originally from Chicago, Brad has enjoyed working at both the Opera House and Terris theaters for over 25 years. Some of his favorite productions include Redhead, King of Hearts, Show Boat, and The Baker's Wife. He sends a heartfelt "Thank You!" to everyone who makes our productions (and who make them happen) and a very special thanks to Kim, without whose patience none of this would be possible.
NAOMI ANHORN
Assistant Stage Manager
NAOMI ANHORN* (Assistant Stage Manager) Goodspeed: Little Girl Blue, Billy Elliot, Passing Through, The Music Man, The Will Rogers Follies, The Drowsy Chaperone, Thoroughly Modern Millie, Rags, Anything Goes, Chasing Rainbows, Guys and Dolls, La Cage aux Folles, and A Wonderful Life. NYC: VocaPeople (Off-Broadway); The Gig, Crossing Swords, Swing State, Septimus & Clarissa (Ripe Time); The Diary of a Teenage Girl (The Essentials); Sunfish (ASCAP); Snapshots (Prospect Theater); Reborning (The Public); Zombie (Fringe & Off-Broadway). Regional: A Christmas Story, Evita, Music Man (John W. Engeman Theater); Ella (Long Wharf/National Tour). Naomi also spent five seasons with the National Alliance for Musical Theatre's Festival of New Works presented each fall in NYC. For Mom, C, C, L, S & S.
PAUL HARDT, HARDT CASTING
Casting
PAUL HARDT, HARDT CASTING (Casting) Paul is thrilled to continue his 17 years with Goodspeed Musicals. Paul's credits include Broadway/National Tours of West Side Story, Come Fly Away, August: Osage County, Hot Feet, On Golden Pond, Legends, Whistle Down The Wind, A Bronx Tale, Dirty Dancing, The Bodyguard, the current tour of CATS, and the upcoming Once Upon A One More Time.
RACHEL J. TISCHLER
General Manager
RACHEL J. TISCHLER (General Manager) joined Goodspeed Musicals in 2016, after practicing as an employment defense attorney in New York. Rachel started her career in theatre at Trinity Repertory Company in Providence, RI, where she worked her way up from intern to General Manager. Rachel currently serves on the Board for the National Alliance for Musical Theatre (NAMT), as well as its Finance and Audit Committees. Rachel served on the League of Resident Theatres (LORT) Succession Planning Committee, and she is currently volunteering for the Collective Bargaining 101 working group, offering her legal and management expertise. Rachel combined her love of art and passion for detail while at Amherst College, where she received her Special Studies B.A. in Performance Art. She earned her J.D. from Brooklyn Law School. Rachel and her partner Owen (also an Amherst alum) live with their twin "threenagers" in Rocky Hill.
MICHAEL P. PRICE
Founding Director
MICHAEL P. PRICE (Founding Director) Under the direction of Michael Price for 47 years commencing in 1968, Goodspeed Musicals became internationally recognized for its dedication to the advancement and preservation of the American Musical. For Goodspeed, Mr. Price produced over 250 classic and forgotten musicals, 100 new musicals, and transferred 19 shows to Broadway, earning 13 Tony Awards. Goodspeed itself was honored with two special Tony Awards. Mr. Price was recently inducted into the Theater Hall of Fame, which honors lifetime achievement in the American theater. Mr. Price is the founder of the League of Historic American Theatres and a founding member of the National Alliance for Musical Theatre. He serves on the Executive Committee of the American Theatre Wing and as a member the Tony Administration Committee. His board memberships include the American Academy of Dramatic Arts, the Johnny Mercer Foundation, the ASCAP Foundation, and numerous charitable and non-profit organizations. He received his BA from Michigan State University, MA from Minnesota, MFA from Yale, and holds honorary doctorates from Wesleyan University, Connecticut College, and The University of Hartford. He is married to Jo-Ann Nevas Price; they are the proud grandparents of Ezra and Ari.
DAVID B. BYRD
Managing Director
DAVID B. BYRD (Managing Director) (he/him) was named Goodspeed Musicals' first Managing Director in early 2021. No stranger to Connecticut, David has held leadership positions at Yale Repertory Theater, Westport Country Playhouse, and the Dwight/Edgewood Project in New Haven. With a career in the professional regional theatre spanning 20 years, he most recently served as the Managing Director of Virginia Stage Company, Southeastern Virginia's largest producing theatre. A passion for placemaking, thoughtful community engagement, arts advocacy and coalition-building have made him a sought-after collaborator. His commitment to equity, diversity, access, and inclusion is steadfast, with appointments to anti-racism working groups and other related posts in academia and the non-profit sector.

Prior to his work in Norfolk, David was Managing Director of the Clarence Brown Theatre (CBT) at the University of Tennessee in Knoxville where he also served as Adjunct Professor in the UT-Knoxville Department of Theatre and on the Chancellor's Commission for LGBT People. While at CBT, David introduced a new play program and produced fruitful collaboration with other non-profits, including the Knoxville Symphony Orchestra. Dedicated to arts education and integration, David was appointed to the McClung Museum Academic Programs Advisory Board and the Great Schools Partnership Advisory Council. Additionally, he was named a 40 Under 40 honoree by the Knoxville Business Journal.

Throughout his career, he has held a passion for musicals, beginning with his work as General Manager at Triad Stage in Greensboro, NC where he shepherded many new works including Beautiful Star, Brother Wolf, and Bloody Blackbeard, among others.

David has served as a grants panelist for the National Endowment for the Arts, Tennessee Arts Commission, Virginia Commission for the Arts and the United Way, in addition to participating in union negotiations with the League of Resident Theatres (LORT). David has guest lectured at Greensboro College, UNC-Greensboro, Virginia Wesleyan University, Christopher Newport University, Skidmore College and Texas Tech, among others. He received an MFA degree in Theater Management from Yale University School of Drama and a BA degree in Drama from UNC-Greensboro in his native North Carolina.
DONNA LYNN HILTON
Artistic Director
DONNA LYNN HILTON (Artistic Director) has made Goodspeed Musicals her life's work and in doing so has emerged as a highly-effective creative producer with a significant record of leading, developing and producing new musical theatre works as well as inspiring a re-envisioning of the classic musical theater canon. With Goodspeed since 1988, she has been a creative force at the theatre for over 30 years, leading the creation of many of the Goodspeed's most successful productions of the last 15 years.
She produced the 2014 World Premiere of Irving Berlin's Holiday Inn, developed with Universal Theatrical Group. Holiday Inn was eventually produced on Broadway by Roundabout Theatre Company, licensed by the Rodgers and Hammerstein Organization and continues to be produced by theatres nationwide. She inspired the creation of Goodspeed's critically acclaimed 2012 production of Show Boat which was subsequently licensed by Rodgers and Hammerstein and has been produced across the US and in the West End. Donna Lynn brought to Goodspeed the new musicals Because of Winn Dixie, Chasing Rainbows, Amazing Grace and Anne of Green Gables. At The Terris Theatre, she led the development of many new musicals to successful production, among them The Circus In Winter, The Fabulous Lipitones, Passing Through, Band Geeks! and A Sign of the Times. With the development of Hi, My Name is Ben, she led Goodspeed's first collaboration with a resident theatre outside the US - Scotland's Dundee Rep Theatre.
Donna Lynn led the creation of the Johnny Mercer Writers Grove at Goodspeed, the partnership with the Johnny Mercer Foundation which welcomes nearly 50 musical theatre composers, lyricists and librettists to Goodspeed's campus each winter and has become one of the premiere development opportunities available to emerging musical theatre writers. Under Donna Lynn's leadership, the Grove is recognized as offering a safe and nurturing environment for new work, with a particular focus on elevating diverse voices. The Grove has enhanced development opportunities with 9 new musicals moving on to production on Goodspeed stages and supported the creation of one work awarded the Pulitzer Prize for Drama. She led an expansion of Goodspeed's Festival of New Musicals. Through the Festival, Donna Lynn brought to Goodspeed the first US development of the now international hit Come From Away.
She led Goodspeed's creative response to the pandemic including the creation of two online series; 2020's Shakin' The Blues Away – A Virtual Gala for Goodspeed; the launch of Goodspeed on Demand and the popular Goodspeed by the River summer series.
Donna Lynn is a past-President of the National Alliance for Musical Theatre and has served as a co-chair of the Selection Committee for NAMT's annual Festival of New Musicals. She has served as a panelist for The Kurt Weill Foundation Grant Program and currently serves as a Trustee of Dundee Rep Theatre/Scottish Dance Ensemble in Dundee, Scotland and on the Advisory Panel for the Rhinebeck Writers Retreat.
Donna Lynn began her career as a stage manager of Musical Theatre and Opera and remains a proud member of Actors' Equity Association. She and her husband, Sound Designer Jay Hilton, make their home in Hadlyme with Cookie and Macy.
ACTORS' EQUITY ASSOCIATION
ACTORS' EQUITY ASSOCIATION, founded in 1913, represents more than 49,000 actors and stage managers in the US. Equity negotiates wages and working conditions, providing a wide range of benefits, including health and pension plans. Equity seeks to foster the art of live theater as an essential component of our society.
*Member of Actors' Equity Association, the Union of Professional Actors and Stage Managers in the United States
RICHARDS RODGERS' contribution to the musical theatre of his day was extraordinary, and his influence on the musical theatre of today and tomorrow is legendary. His career spanned more than six decades, his hits ranging from the silver screens of Hollywood to the bright lights of Broadway, London and beyond. He was the recipient of countless awards, including Pulitzers, Tonys, Oscars, Grammys and Emmys. He wrote more than 900 published songs and 40 Broadway musicals.
Richard Rodgers (1902-1979) and Lorenz Hart (1895-1943) wrote their first shows together when both were still students attending Columbia University. Their breakthrough came with the score for a 1925 charity show, The Garrick Gaieties, which introduced the classic valentine to their hometown, "Manhattan."
Over the next five years they wrote 15 musical comedies for Broadway and London's West End before relocating to Hollywood in 1930, where they contributed songs and wrote the scores for several movie musicals, most notably Love Me Tonight, starring Maurice Chevalier.
In 1935 they returned to New York to write the score for Billy Rose's circus musical Jumbo, launching a golden era that included On Your Toes, Babes In Arms, I'd Rather Be Right, I Married An Angel, The Boys From Syracuse, Too Many Girls, Higher And Higher, Pal Joey and By Jupiter. In 1943 the partnership disbanded temporarily when Rodgers collaborated with Oscar Hammerstein II on Oklahoma!, but it resumed with a revision of their 1927 hit A Connecticut Yankee, which opened on November 17, 1943 – less than a week before Lorenz Hart's death.
For the next two decades Richard Rodgers collaborated exclusively with Oscar Hammerstein II on such musicals as Carousel, Allegro, South Pacific, The King And I, Pipe Dream and The Sound of Music. Collectively, their musicals have garnered dozens of awards, including Pulitzer Prizes, Tonys, Oscars, Emmys, Grammys, and Drama Desk, Drama Critics' Circle, Outer Critics' Circle, Laurence Olivier, and Evening Standard Awards.
After Hammerstein's death in 1960, Rodgers continued to write for the musical stage, including No Strings, and collaborations with Martin Charnin, Stephen Sondheim and Sheldon Harnick. His fortieth, and final, Broadway musical, I Remember Mama, opened on Broadway less than eight months before his death on December 30, 1979.
The Richard Rodgers Theatre on Broadway was renamed in his honor, and Rodgers and Hart were each commemorated on a US postage stamp at the end of the last century.
OSCAR HAMMERSTEIN II was born on July 12, 1895 in New York City. His father, William, was a theatre manager and for many years director of Hammerstein's Victoria, the most popular vaudeville theatre of its day. His uncle, Arthur Hammerstein, was a successful Broadway producer and his grandfather, Oscar Hammerstein, a famous opera impresario.
Hammerstein started writing lyrics for the Columbia University Varsity shows while studying law. His earliest works included musical comedies written with a Columbia undergraduate seven years his junior named Richard Rodgers. (The 1920 varsity show, Fly With Me, was composed by Rodgers with lyrics by both Hammerstein and a fellow classmate of his named Lorenz Hart.) Withdrawing from Columbia Law School after his second year to pursue a career in theatre, Hammerstein took a job with his uncle as an assistant stage manager.
In 1919 Hammerstein's first play, The Light, was produced by his Uncle Arthur; it lasted four performances. Undaunted, he continued to write both lyrics and librettos, principally with Otto Harbach as his collaborating author. His first success, with Harbach, Vincent Youmans and Herbert Stothart, was Wildflower in 1923. Hammerstein found his niche with some of the greatest composers of his day, breathing new life into the moribund artform of operetta with such classics as Rose-Marie (music by Rudolf Friml), The Desert Song (Sigmund Romberg), The New Moon (Romberg), and Song of the Flame (George Gershwin). With Jerome Kern, Hammerstein wrote eight musicals, including Sweet Adeline, Music in the Air and their masterwork, Show Boat. His last musical before embarking on an exclusive partnership with Richard Rodgers was Carmen Jones, the highly-acclaimed 1943 all-black revision of Georges Bizet's tragic opera Carmen.
During the years that Hammerstein was redefining the terms of operetta, Richard Rodgers and Lorenz Hart were challenging the accepted norms of musical comedy with shows that set new standards for wit, sophistication and innovation. The Rodgers & Hammerstein partnership began with Oklahoma! (1943). Like Hammerstein's Show Boat and Rodgers & Hart's Pal Joey, the first Rodgers & Hammerstein musical was a groundbreaking milestone, blending musical comedy and operetta into a whole new genre - the musical play. Oklahoma! was also the start of the most successful partnership in Broadway history and was followed by Carousel, Allegro, South Pacific, The King And I, Me And Juliet, Pipe Dream, Flower Drum Song and The Sound of Music. Rodgers & Hammerstein wrote one musical specifically for the big screen - State Fair - and one for television - Cinderella. Collectively, their musicals have garnered dozens of awards including: Pulitzer Prizes; Tonys, Oscars, Emmys, and Grammys; and Drama Desk, Drama Critics' Circle, Outer Critics' Circle, Laurence Olivier, and Evening Standard Awards.
As producers, Rodgers & Hammerstein presented plays, musicals and revivals, including John van Druten's I Remember Mama, Anita Loos' Happy Birthday, Irving Berlin's blockbuster Annie Get Your Gun, the national tour of Show Boat (1947-49) and six of their own stage musicals (from the Pulitzer-winning South Pacific in 1949 to the Tony-winning The Sound of Music ten years later). They also produced the motion picture version of Oklahoma! and founded their own music publishing firm, Williamson Music (basing the name on the fact that both of their fathers were named William.)
Oscar Hammerstein II was a member of the board of directors of many professional organizations, including the Dramatists Guild and the Screen Writers' Guild. He received many personal honors and awards including five honorary degrees, two Pulitzer Prizes, two Academy Awards and five Tony Awards.
His last musical was The Sound of Music, written with Richard Rodgers in 1959; his last song was "Edelweiss," written for that musical during its Boston tryout. Oscar Hammerstein II died at his farm in Doylestown, Pennsylvania, on the morning of August 23, 1960.
In 1995 Hammerstein's centennial was celebrated worldwide with commemorative recordings, books, concerts and an award-winning PBS special, Some Enchanted Evening. The ultimate tribute came the following season, when Oscar Hammerstein II had three musicals playing on Broadway simultaneously: Show Boat (1995 Tony Award winner, Best Musical Revival); The King and I (1996 Tony Award winner, Best Musical Revival); and State Fair (1996 Tony Award nominee for Best Score.)
"The Careful Dreamer," a Time Magazine cover story on Oscar Hammerstein II, was published on October 20, 1947. A biography, Getting to Know Him by Hugh Fordin, was first published by Random House in 1977. A revised edition of Hammerstein's Lyrics, edited by his son William Hammerstein and containing an introductory essay by the lyricist, plus a preface by his protege Stephen Sondheim, was published by Hal Leonard Publishing in 1985.
The Complete Lyrics of Oscar Hammerstein II was published by Alfred A. Knopf in 2008.
By Rob Ruggiero
"All the sounds of the earth are like music…"
I love the music of Rodgers and Hammerstein. Who doesn't? Their songs feel timeless, and they so easily can be re-interpreted to respond to this moment…to any moment. That's what makes them feel relevant. They can inspire your laughter, your feelings, your heart. What better music to share as we gather in person (safely!) to be in the theater together once again after all these months? The songs of R&H are a true celebration of life and love.
"We haven't gone beyond the very beginning
We've just begun to know how lucky we are…"
When finding a path into staging this musical event, it quickly became clear that we had some very specific goals: to revisit the music with a contemporary lens so the songs remain fresh and relevant; a commitment to making sure the company of actors reflect the world we live in today and represent an authentic celebration of diversity onstage; and to find a connection with the actors, audience and this enduring music that was fun, inventive and invites new interpretation.
"Do I want you because you're wonderful?
Or are you wonderful because I want you?..."
Well, that journey begins with finding the right company of actors, and I could not be more excited about this wonderfully talented cast that Goodspeed and the creative team have assembled. Together with our choreographer Lainie Sakakura and our music director Adam Souza, we have shaped this version of the show to highlight the individual gifts of these specific actors. We have had such fun exploring with each other new and inventive interpretations of this classic material.
"Alone in our secret,
Together we sigh
For one smiling day to be free…"
Exploring the show through a 2021 lens and with a contemporary sensitivity has opened up a number of unique and beautiful opportunities for our production. With these interpretations of the beautiful music of Rodgers and Hammerstein, we are able to celebrate love, relationship and identity in all its forms to truly reflect the world today. The gift of our pause indoors revealed an elevation of acceptance for our individuality in a way we have never felt before. What power and creativity comes from that intention!
"Impossible.
For a plain yellow pumpkin to become a golden carriage."
I can't believe we are finally back! This new gathering with other artists and this audience has a deep and special meaning for all of us. It's very emotional to be back in a rehearsal room, hearing this music being sung live in a room, and reigniting that communal connection between performer and audience. I'm can't imagine a more perfect place to come back together – Goodspeed has always been an artistic home for me, and I'm sure for many of you.
Welcome home.
By Anika Chapin
Goodspeed Artistic Associate
Isn't it wonderful when you get to see new sides of your favorite people, places, or things? When something you think you know through and through reveals new shadings you didn't previously suspect? Or when a new spin on a classic reveals something unexpected and marvelous you hadn't seen in it before? The greatest art is the art that is complex and shaded enough that you can see something new in it every time you look.
The work of Rodgers and Hammerstein certainly qualifies. Their shows are iconic, and they are masters of marrying songwriting with storytelling – each song fits perfectly with the moment it was written for, conveying plot and character and emotion all wrapped in a gorgeous tune. But while there is great joy in seeing those moments play out on a stage, there is also a special pleasure to seeing these exceptional songs stand on their own, and in some cases shift to take on an entirely different spin. Precisely because they were such masters of conveying life on a stage, nothing Rodgers and Hammerstein wrote ever had only one shade. Think of the multifaceted "If I Loved You" from Carousel – there's the coyness of an early flirtation between two people who are drawn to each other, the emotional reticence of two people who really would rather not fall in love with each other, and the deep thread of emotion that tells us that something deeper is building between them. There's the darkness of the reality that one of these characters is not a good man, and the lightness of a blooming love that might redeem him. And layered over all of this is a bittersweetness that tells us that this union that we're watching unfold is ultimately doomed. It's brilliantly layered in both the music and the lyrics, and each of these threads, when teased out, could tell a slightly different story. Taking these songs and placing them in a different light allows us to see facets of them that have always been there, but now get to shine more brightly.
A Grand Night For Singing does exactly that. It takes the songs from a wide range of Rodgers and Hammerstein shows and puts them into a different showcase, allowing them to have an entirely separate life on their own. Combining songs from different shows creates a slightly different narrative, or reveals comedic possibilities in a dramatic song, or vice versa. Threads that run between different shows are teased out, and songs that don't come from the same plots suddenly seem to belong together. And by doing so, it reveals the true brilliance of Rodgers and Hammerstein, and their uncanny ability to create songs as complex and full of different emotions as people themselves are.
It also introduces us to song gems that aren't often heard but should be. While everyone knows the sweeping heartbreak of "This Nearly Was Mine," do you know the haunting devastation in "Love, Look Away"? You won't forget it once you do. R+H write beautiful love songs, this we know, but both "So Far" and "All At Once You Love Her" capture the blossoming of a potential new romance, but from perspectives we haven't yet seen. And "Don't Marry Me" is the more mature version of conditional love songs in which potential lovers dance around each other, but this song has much funnier punchlines.
This is the true gift of A Grand Night For Singing: sixty years after Richard Rodgers and Oscar Hammerstein last wrote together, it gives us something new of theirs to discover. And in some cases, that might be the very songs you already love the best.