Piaf! The Show
Feb. 11, 2022 7:30 p.m.
McAninch Arts Center
at College of DuPage
presents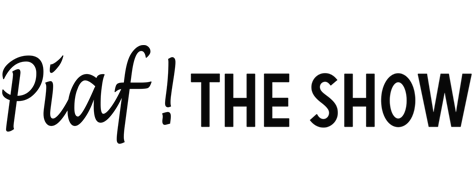 Starring the internationally acclaimed
as Édith Piaf
This program is partially supported by a grant from the Illinois Arts Council Agency.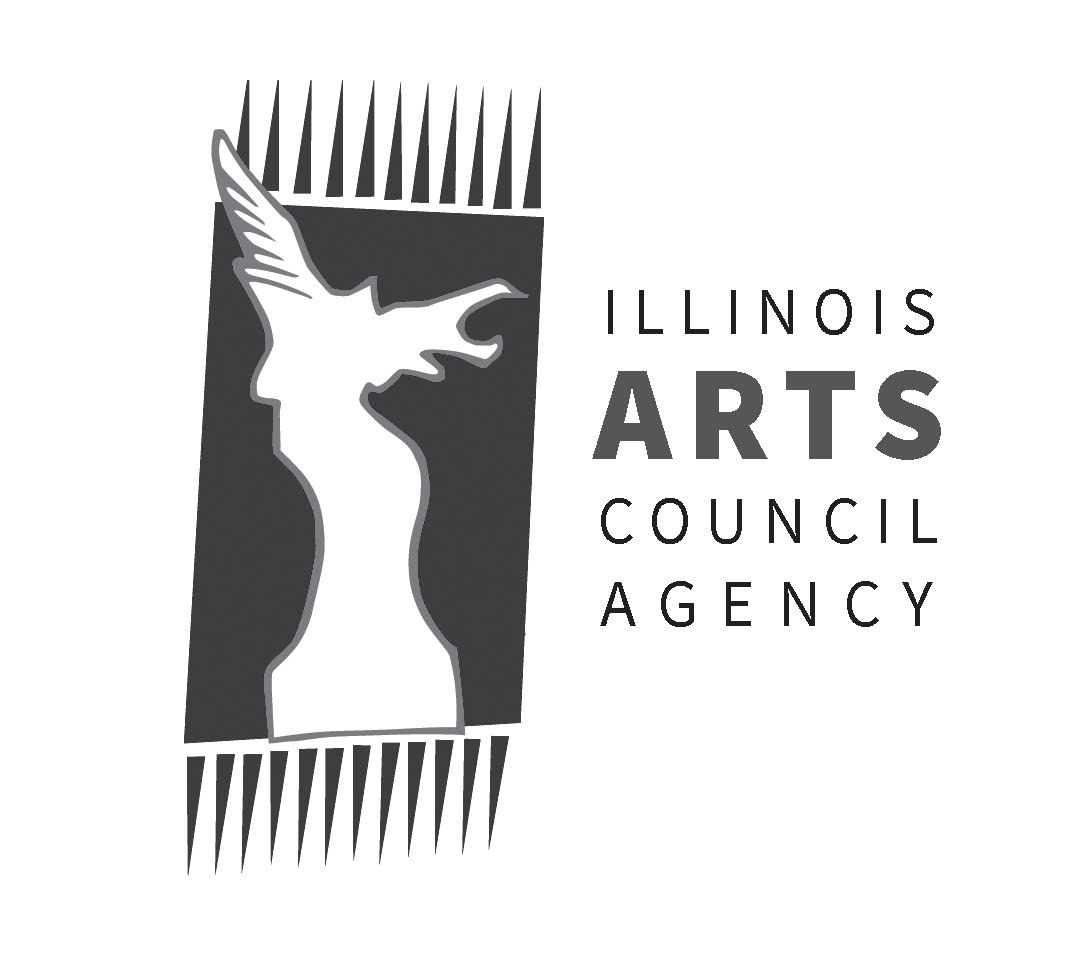 Friday, Feb. 11, 2022, 7:30p.m.
Belushi Performance Hall
Dear MAC Friends!
I am so thrilled to be writing to you with the wonderful news that we are returning to in-person performances in time to celebrate our 35th anniversary together! We have safety protocols in place to help mitigate the spread of COVID-19, which you can read about on our website, atthemac.org. As the pandemic changes, so will our policies and we will keep you updated.
This season is packed with your favorites. Music fans will enjoy everything from electrifying BoDeans, to the legendary Oak Ridge Boys, to The Texas Tenors. Get ready for a Mardi Gras and Zydeco party with the Dirty Dozen Brass Band at Mardi Gras Mambo. I also look forward to sharing one of the most compelling concerts I've seen, in an evening with Tony Award-winning Broadway star, Heather Headley.
We are happy to remain the home of our resident companies Buffalo Theatre Ensemble and New Philharmonic. BTE brings live theater back with Stove Toucher, a one-man show written and performed by Kurt Naebig, and closes the season with Naperville by Mat Smart. New Philharmonic Orchestra and Maestro Muspratt are putting on a blockbuster season starting with a Spooktakular concert filled with themes from your favorite horror cinema classics, followed by American melodies in Dvořák's New World Symphony featuring the incomparable David Taylor playing one of the most complex violin pieces, culminating in a concert version of West Side Story.
Following the blockbuster Frida Kahlo exhibition this summer, the Cleve Carney Museum of Art will open its season with COD alum and brilliant contemporary artist Tony Fitzpatrick. We will close the MAC season in 2022 by bringing back the beloved free outdoor Lakeside Summer series!
We look forward to seeing you and engaging in thought-provoking, joy-inducing, exciting LIVE entertainment. I look forward to seeing you back at the MAC soon!
Enjoy the show!

Diana Martinez
Director, McAninch Arts Center
Nathalie Lermitte
Singer
Philippe Villa
Musical Director, Piano
Benoît Pierron
Percussion, Xylophone
Frédéric Viale
Accordion
Giliard Lopes
Double Bass
Thomas Richaux
Production Manager
Gil Marsalla
Producer, Director
Act 1
Comme un Moineau
Marc Hely/Jean Lenoir
La Java de Cezigue
René Paul Grotte/Jean Eblinger
Les Mômes de la Cloche
Decaye/Vincent Scotto
L'Accordéoniste
Michel Emer
Entre St Ouen et Clignancourt
Eugene Sablon/Maurice Thireau
Elle Fréquentait la Rue Pigalle
Raymond Asso/L.Maitrier
La Goualante du Pauvre Jean
René Rouzaud/Marguerite Monnot
Les Amants d'un Jour
words: Claude Delécluse/Michelle Senlis
music: Marguerite Monnot
Je m'en Fous Pas Mal
Michel Emer
Paris
André Bernheim
C'est un Gars
Pierre Roche/Charles Aznavour
Mon legionnaire
Raymond Asso/Marguerite Monnot
Mon Vieux Lucien
Michel Rivgauche/Charles Dumont
La Fête Continue
Michel Emer
Bravo Pour le Clown
Henri Contet/Louiguy
Les Flons Flons du Bal
Charles Dumont/Michel Vaucaire
INTERMISSION
Act 2
Mon Manège à Moi
Jean Constantin/Norbert Glanzberg
Jezebel
Wayne Shanklin
arr. Charles Aznavour/Raoul Breton
Les Feuilles Mortes
Jacques Prévert/Joseph Kosma
Padam... Padam
Norbert Glanzberg/Henri Contet
La Foule
words: Enrique Dizeo
French translation: Michel Rivgauche
music: Angel Cabral
Les Mots d'Amour
Michel Vaucaire/Charles Dumont
Mon Dieu
Michel Vaucaire/Charles Dumont
Hymne à l'Amour
Édith Piaf/Marguerite Monnot
La Vie en Rose
Édith Piaf/Louiguy
Non, Je ne Regrette Rien
Michel Vaucaire/Charles Dumont
Milord
Marguerite Monnot/Joseph Mustacchi
The McAninch Arts Center season celebrates the memory of Joan Frank for a lifetime of service, thanks to the support of family and friends.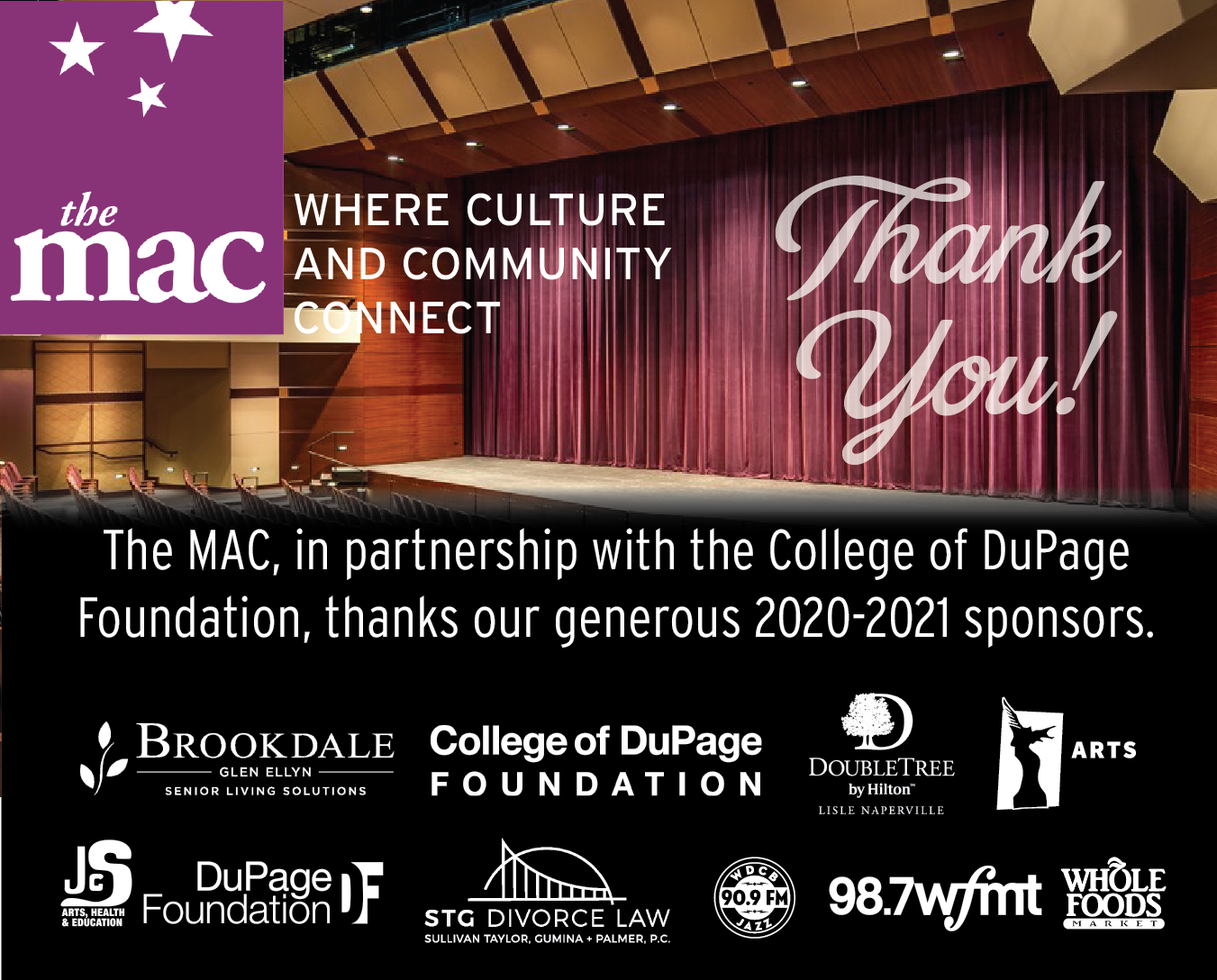 Édith Piaf, real name Édith Giovanna Gassion, was born in Paris on December 19, 1915 and died in Grasse, France on October 11, 1963. She was a French cabaret singer songwriter. She is considered the archetype of French singers – a national treasure - and 50 years after her death, remains the most famous French performer both in France and throughout the world.
She became known as ''la Môme Piaf'' (''The Little Sparrow") from an early age, due to her extreme stage fright and her small stature (she was only 4'8" tall) and performed songs which became great classics such as: La Vie en Rose, N Non Je ne Regrette Rien, Hymne a ̀l'Amour, Mon Légionnaire, La Foule, Milord, Mon Dieu, l'Accordéoniste. She inspired songwriters and mentored many young artists. She received international success over her lifetime, despite a difficult and tragic end to her career due to serious health problems.
With a million tickets sold in more than 50 countries and acclaimed reviews world wide, Piaf! The Show is a musical celebration of the life and music of the legendary French chanteuse Édith Piaf. After two years of absence on stages around the world, Piaf! The Show is about to set off on a world tour in 2023 to celebrate the 60th anniversary of Édith Piaf's death.
Conceived and directed by the Nice-based theatrical maverick Gil Marsalla and starring Nathalie Lermitte who considered by all those close to Édith Piaf as the great French-speaking performer of the repertoire. Piaf! The Show premiered in 2015 as a tribute to "The Swallow of Montmartre" on the centenary of her birthday, and was inspired by the award-winning movie La Vie en Rose.
The show narrates the rags-to-riches story of the Parisian singer's career through her unforgettable songs, complemented by a visual tapestry of previously unreleased photographs and images of famous Parisian locations of the Édith Piaf era.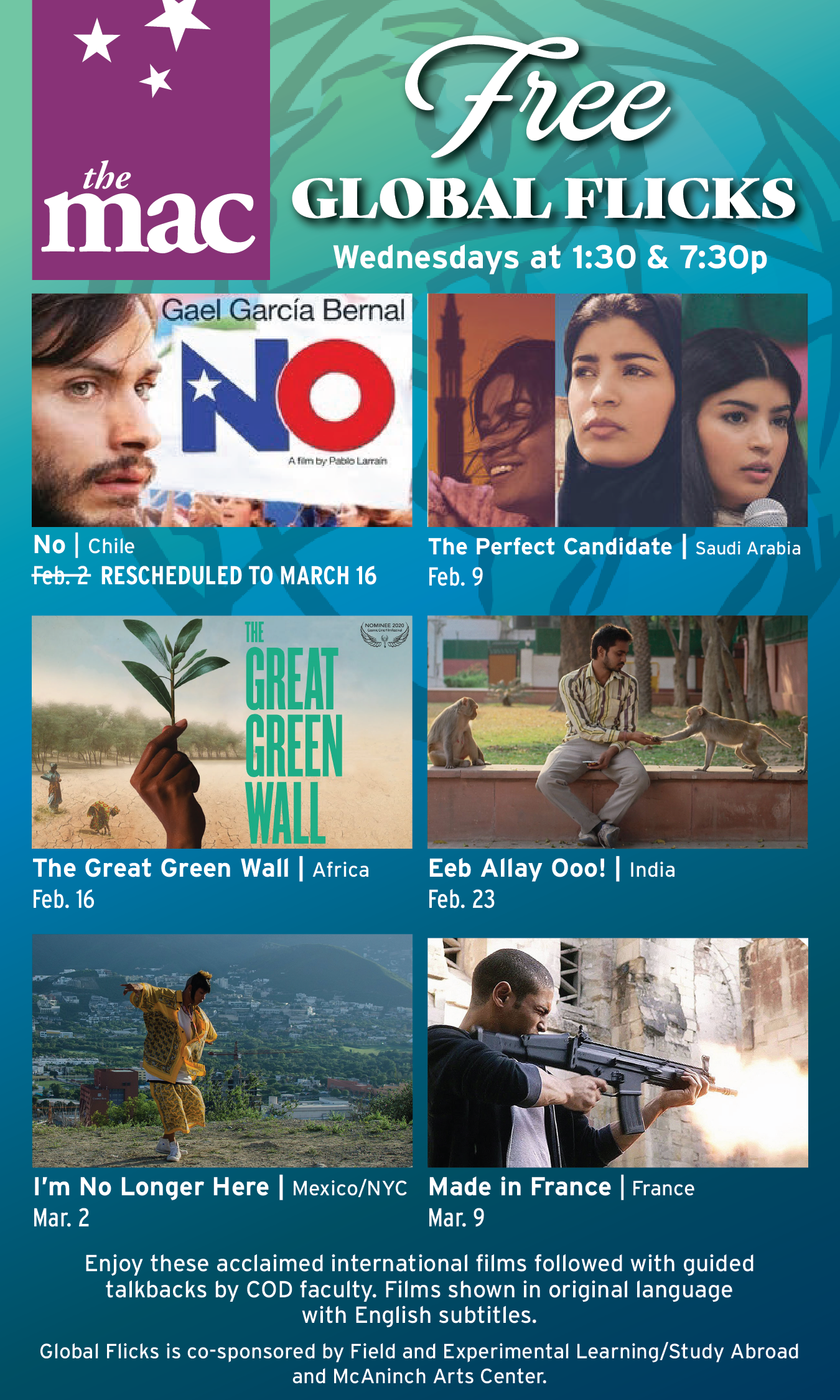 Act 1
The first act offers a window into Édith Piaf's life before she became famous. Imagine that you are on the terrace of a small Parisian café, or on a cobbled square in Montmartre. This is where Piaf spent her earliest years, singing in the streets and depending on the kindness of strangers to toss her their loose change.
A young Piaf enters to the sound of a moody accordion. She sings of her childhood growing up poor, and how she longed to spread her wings and fly away Like a Sparrow. Despite her sad words, there's a smile on her face, because she is no longer that little girl.
Piaf continues to remember her youth, speaking of how she used to sing for the terraces Between Saint-Ouen and Clignancourt, amongst the gangs of street kids, and the scents of French fries and lilacs.
She speaks of her first lovers, and daydreams of those days of innocence. In You Could Find Her on the Street Pigalle, she relays the story of when cabaret owner Louis Leplee discovered her on the corner in the Pigalle area, in 1935, with her sad pale face. In I Couldn't Care Less, Piaf throws off the judgement of the upper class, reveling in the freedom of her Sundays walking on the banks of Seine, rejoicing in the glitter of the dance halls at night, and the tenderness of a lover touch. It is Paris she loves with the scent of the chestnut trees, the light in the morning, and the music of its streets. Her love of Paris shifts to love of men with It's a Guy, a man who loved and left her in tatters and My Legionnaire, an affair with an American army boy that wasn't meant to last. In full swing, The Party Continues with the crowds, music, and carousels. With Bravo for the Clown! Piaf revels in the world of the circus, of clowns, musical delights, hidden vices, laughter, and The Sounds of the Dance Hall.
Act 2
The second act recreates some of the legendary performances Piaf gave after she had become a renowned artist performing on the world's most renowned stages. Imagine sitting in the famous Olympia Theatre in Paris, or at Carnegie Hall in 1957, when she gave one of her last memorable concerts.
Édith Piaf's tumultuous relationship with love continues with the uplifting energy of You're My Carousel, the dark betrayal of Jezebel, the sad goodbye of Autumn Leaves. The memories of those lost love affairs haunt Piaf, beating like a wooden heart, Padam...Padam.
Not a woman to dwell in sadness, Piaf is caught up in the passion of The Crowd, engulfed, buoyed, and carried away by a love as powerful and crazed as a rollicking mob. In a different tone, her Hymn to Love bares her soul as she surrenders herself entirely to her passion, promising to give up everything-country, home, friends - as long as it would keep love at her side. In My God, she even begs the heavens to keep her love at her side, just for one more day. With the world in her thrall, Piaf embarks on the delicate and beautiful sentiment of her beloved La Vie en Rose. "Hold me close and hold me fast, the magic spell you cast, this is la vie en rose."
NATHALIE LERMITTE. Singing is certainly a true vocation for Lermitte. Indeed, at the age of six, she started performing.
The day she turned18 was also the day she released her first album Tu es tout ce que j'aime, two singles of which sold over 400,000 copies. In 1995, she opened for Michel Leeb at the Olympia with Herbert Léonard.
At the same time, Lermitte also recorded numerous theme songs for television series and cartoons. 1989 marked her first steps in musical comedy: she was hired to play the role of Cristal in Starmania, which she performed for three years at the Théâtre Marigny in Paris and then on a national tour, ending in Moscow and Saint Petersburg. This was followed by a succession of roles in musicals in which she often played the role of Édith Piaf.
At the same time, she was a music columnist in the programme Chabada every Sunday at 5pm on France 3 from 2009 to 2012.
Since February 2015, she has been playing the role of the Queen in the play La petite fille aux allumettes, nominated for a Molière Award and directed by David Rozen.
In 2017, she joined Piaf! The Show and has enjoyed worldwide success
Giliard Lopes
Double Bass
GILIARD LOPES. Born in 1983 in Porto Alegre, Brazil, Lopes was introduced to music early on through the sounds of Brazilian folklore. Since 2001 in Europe, Lopes studied jazz double bass at the famous Guildhall School of Music in London, then at the Jazz Institute in Berlin, where he obtained a Master's degree in arrangement and composition. Lopes has performed on international stages and festivals such as: London Jazz Festival, Jazz at the Lincoln Center, Royal Albert Hall, Seoul International Jazz Festival and has shared stages with artists such as Marcos Valle, Gregory Generet, Chico Chagas, Judy Jackson, John Crawford Quintet, among others.
BenoÎt Pierron
Percussion, Xylophone
BENOÎT PIERRON is originally from Nice. He started with the piano at the age of seven, then became interested in drums at the age of 13. In 1994, he joined the classical percussion class with Jacques Carré at the Conservatory of Nice, where he obtained a first prize in 1998. In 1999, he studied the jazz drums with JP Cecarrelli, the zarb with Z. Miramdolbagi and the tablas for five years with Nihar Mehta and Puran Maharaj.
Since the age of 18, he joined as an additional musician at the Nice Philharmonic Orchestra, the PACA Regional Orchestra, the Orchester de Marseille and the Monte-Carlo Philharmonic Orchestra. In 2000, he joined the World Youth Orchestra, led by Y. Kreizberg and toured for peace in Eastern Europe.
From September 2005 to July 2006, he was engaged as soloist of the Monte-Carlo Philharmonic Orchestra. From 2001 to 2004, he taught at the school of music of the Broc and from 2002 to 2005, at the conservatory of Roquebrune Cap Martin. Since 2012, he has played solo keyboards in addition to the Monte-Carlo Philharmonic Orchestra. Since October 2016, he has been part of Piaf! the Show as a drummer/percussionist. He has also participated in recordings with a wide variety of styles: The Children of Invention (2000), Archive (2009), Vladimir Bozar 'N' Ze Sheraf Orkestär (2009), FormatA4 (2010), PyKaBoom.
FRÉDÉRIC VIALE is 44 years old. At the age of eight, he was introduced to the world of music by Mr. Lucien Galliano (father of Richard Galliano). He studied the repertoires of Murena, Viseur, Colombo and Baselli and participated in national and international competitions. As a teenager, he discovered jazz thanks to Django Reinhardt, Stéphane Grappelli, Charlie Parker and Miles Davis. It was at this time that he also fell in love with the bandoneon, which he played in various groups. Viale's taste for harmony, rhythm, improvisation and composition naturally led him to record his first album Paradise with his fellow musicians.
Composer and arranger, Viale plays his accordion to the rhythms of jazz, tango or Brazilian music on national and international stages. Viale plays his own compositions, alone or with his trio. In 2015, Pigini, the internationally renowned Italian manufacturer, offered Viale a custom-made instrument: the "new Cassotto FV". Generous and subtle sound, a fabulous gift for a jazzman.
Philippe Villia
Music Director, Piano
PHILIPPE VILLA. Born January 28, 1963 in Nice, Villa started in 1971 learning music by studying piano and music theory at the Nice Conservatory. Hardworking and passionate, he was awarded first prize in Piano Jazz in 1989. He accompanied renowned artists such as Shirley Bassey, Gloria Gaynor, and played at the Casino de Paris and the Olympia for five years along side Gilbert Montagne, for whom he wrote the arrangements for his live album. Passionate about jazz, improvisation and composition, he performed with the Philippe Villa Trio in many concerts and festivals.
Gil Marsalla
Producer, Director
GIL MARSALLA has been studying music since the age of 14 and had a rewarding career as a musician, music director, conductor and artistic director. He has been successfully producing musical and theatrical shows and large-scale events for the past 20 years, most recently with his own production company, Directo Productions, which he founded in 2001 with the goal of supporting and presenting emerging French artists. Since 2007, he has been touring his productions worldwide and successfully presented his shows to sold-out houses in North & South America, Europe, Japan, China, and many other international locations on four continents.
A worldwide French music post war success.
There has been a distinctive French "cabaret" style since end of the 19th and the beginning of the 20th century, exemplified by such famous places as the Moulin Rouge, the Lido, etc. It's an aspect of French culture which is world famous, but until recently, if you wanted to experience it fully, you had to come to Paris!
In 2009, while travelling a lot, Marsalla sensed a real hunger from audiences all over the world to hear the classic French songs of the 20th Century, songs made famous by great artists like Édith Piaf, Charles Aznavour, Jacques Brel, Gilbert Becaud, Yves Montand... So, he decided to produce French cabaret shows and tour them internationally.
After several years of touring and producing more than 1000 concerts worldwide, Marsalla is considered as the leading producer of this kind of work, that he has opened up a huge market for this beloved material.
It is an ever-expanding vogue, one which grew each year as he created first Paris! The Show (2014) then Piaf! The Show (2015), Formidable Aznavour (2017), Piaf Symphonic (2018), Douce France (2019), Brel! The Show (2020), Roxane, The Musical (2021), What Now My Love (2022). All these shows will tour worldwide.
Marsalla is very proud to continue and preserve his native country's musical heritage, and to have spearheaded the renewal of French cabaret by bringing it to audiences all over the globe.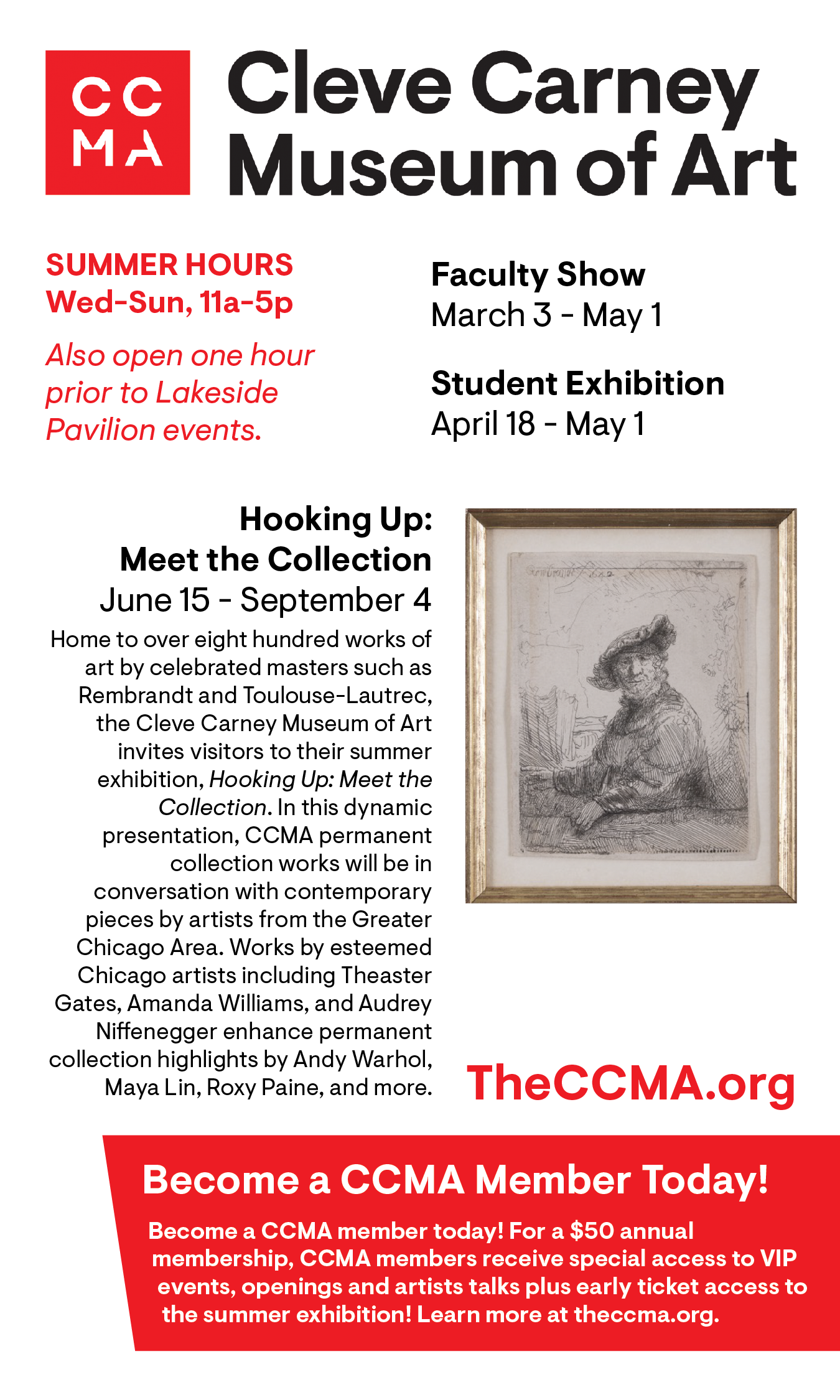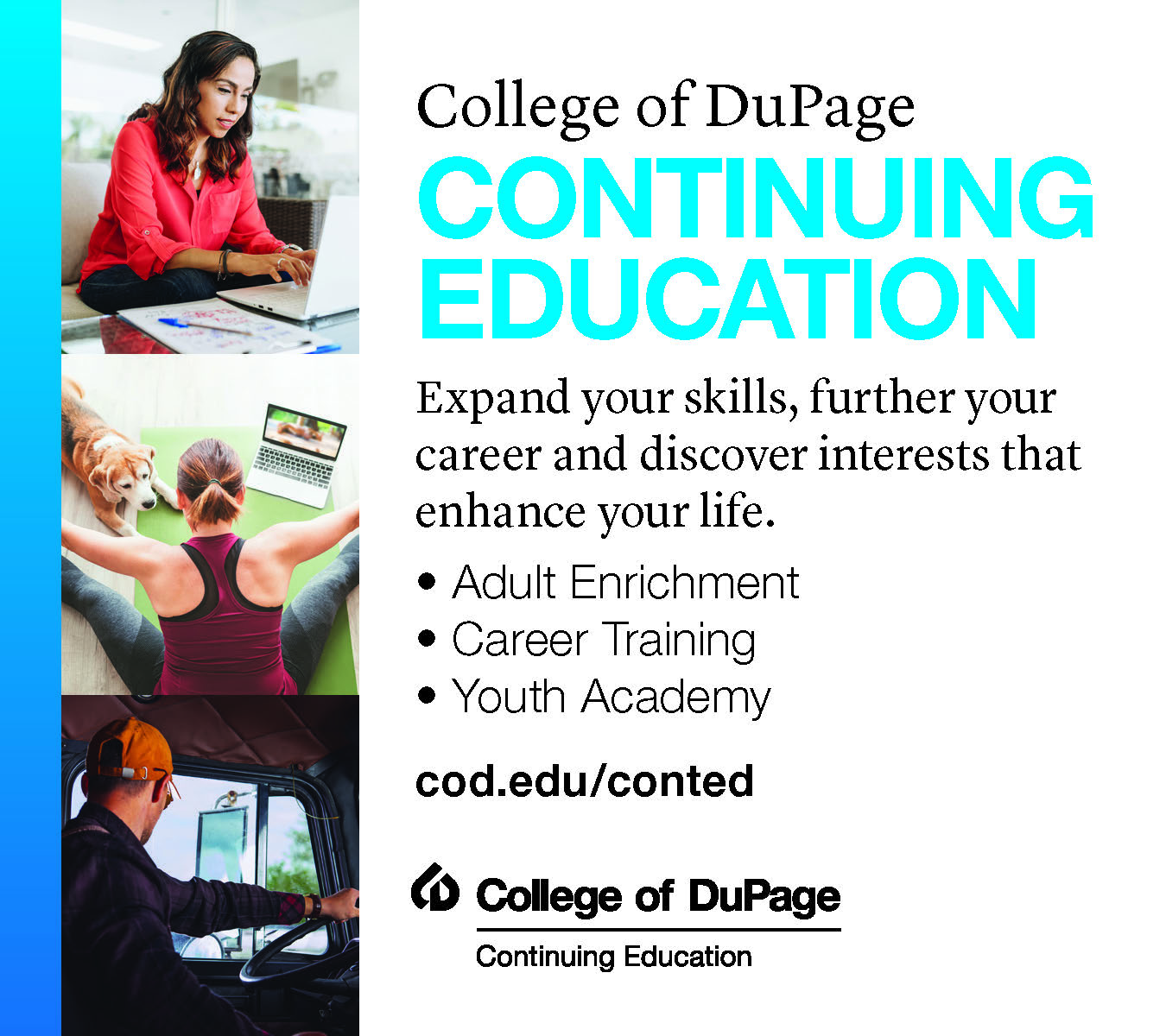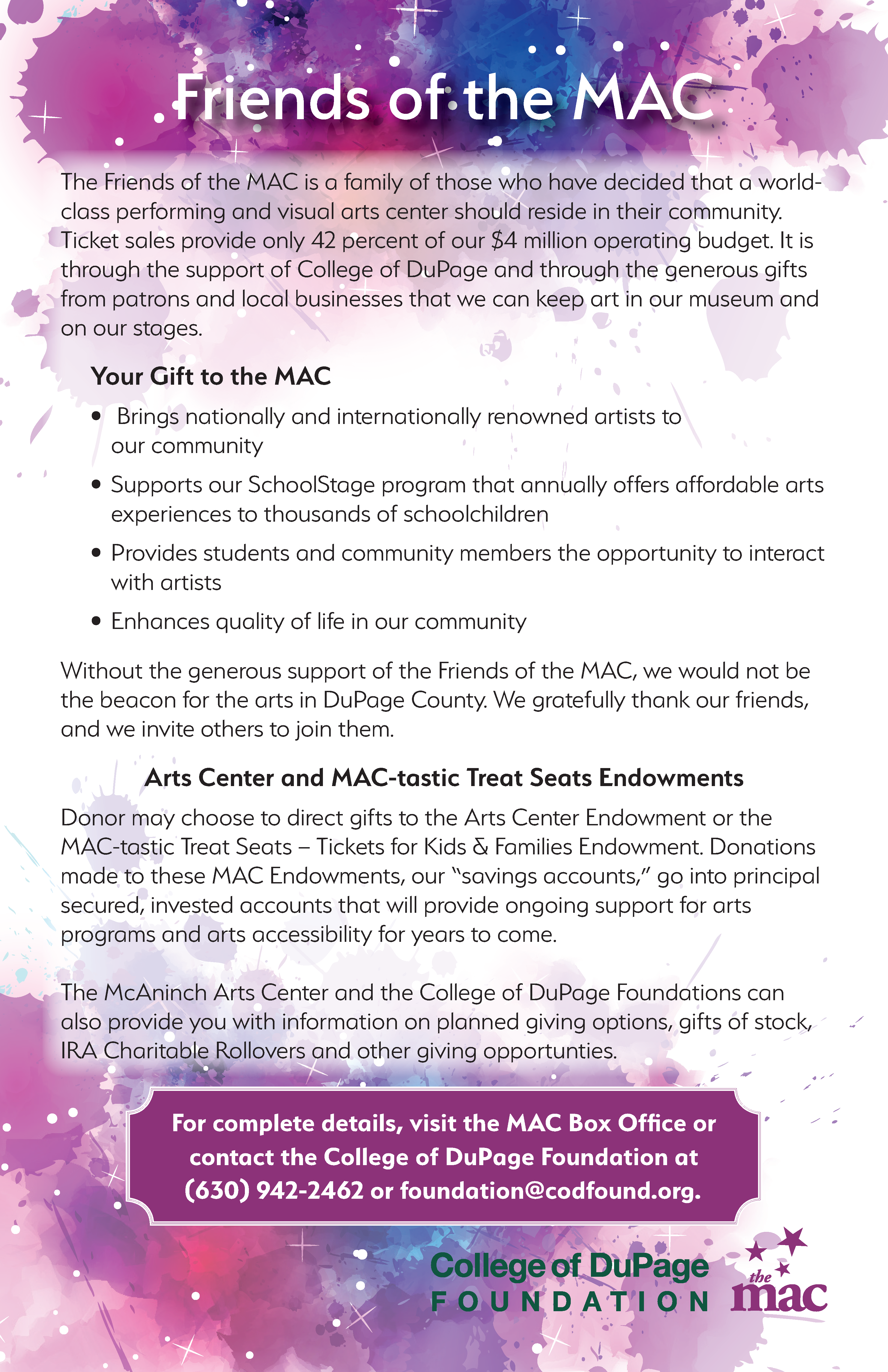 McAninch Arts Center acknowledges and gives grateful thanks to those donors who have contributed in support of the MAC mission and vision. This list of donors reflects contributions made from July 1, 2020 - Jan. 28, 2022. While we carefully prepared this list, we recognize that errors may have occurred. Please accept our apology if you are not properly represented on this list and contact the College of DuPage Foundation at (630) 942-2462 so we may correct our records.
Leadership Circle
($5,000 and up)
Anonymous (4)
American International Group
Lowell and Barbara Anderson
The John A. Attard Family Foundation
Anna Ball
Bank of America
Dr. and Mrs. Brian W. Caputo
Mrs. Clark G. Carpenter
Anita Dickson
DuPage Foundation
Mr. David J. Frank
G. Carl Ball Family Foundation
Goya Foods, Inc
JCS Fund of DuPage Foundation
La Tequileria, Inc.
Mr. and Mrs. Richard Lamb and Susan and Richard Lamb Charitable Fund of The DuPage Foundation
Mr. Larry C. Larson*
Ms. Diana L. Martinez
Dr. and Mrs. Harold D. McAninch
Margaret and Michael McCoy
Ms. Kimberly G. Morris
Mr. Doug Peterson
Mr. and Mrs. Mark A. Peterson
Meri Phillips
John Rutledge and Betty Joseph
Charles Schlau
Mr. and Mrs. Steven E. Shebik
State of Illinois
STG Divorce Law
Terrence J. Taylor and Maureen Sullivan Taylor
Bjarne R. Ullsvik
VALIC
Dr. Donald G. Westlake
Wight & Company
Mark Wight and Eszter Borvendeg
Ms. Kathleen Yosko
Encore Circle
($2,500–$4,999)
Anonymous (2)
Joseph and Betsy Ballek
Dr. and Mrs. Christopher B. Burke
Rick and Patty Carney
John and Pamela Dalby
Enertherm Corporation/Russ and Judy Flores
Gilbert Family Charitable Fund - Schwab Charitable Fund
Mr. and Mrs. James H. Knippen, II
Karen and Gene Kuhn
Marilyn H. Wolff Foundation
David and Carolyn May
Jane E. Moore
Joan Morrissey
Drs. Donald E. and Mary Ellen Newsom
Joan and Bob Olach
Dorothy I. O'Reilly
Mr. and Mrs. Anthony G. Padgett
Ms. Mary N. Pieters
Mr. and Mrs. William Podgorski
Kelly and Roland Raffel, in memory of Herbert K. Raffel
Rotary Club of Glen Ellyn
Mr. and Mrs. Frank Shoemaker
Geraldine Smrcina
Marilyn Smrcina
Angel and Troy Traub
Mr. and Mrs. Michael R. Webb
Wheaton Noon Rotary
Bonnie M. Wheaton
Director's Circle
($1,000–$2,999)
Anonymous (5)
Tony Achilles
Robert and Lynne Anderson and the Robert and Lynne Anderson Charitable Fund of US Charitable Gift Trust
Katherine Balek
Harold and Karen Bauer
Mr. and Mrs. Milton Bentley
Mr. and Mrs. James Blaha
Prof. and Mrs. Charles E. Boone
Chicago Westmont Tesla
Community Foundation of Will County
James and Marie Drasal and The Drasal Family Fund of Fidelity Charitable Gift Fund
E. Jay Van Cura MD Charitable Fund of Vanguard Charitable
Anonymous Design, Inc.
Marcela Fanning
Debbie Fulks
Jeanette N. and Renee Giragos, in memory of Dr. Henry G. Giragos
Ginni and Chris
Mr. and Mrs. Robert G. Hartman
Mr. Mark J. Hill
Humernansky Family Foundation
Jorge and Beatriz Iorgulescu
Mr. and Mrs. James E. Jenkins
Jeffrey Jens and Ann Boisclair
The Johansen Family Fund of the DuPage Community Foundation
Mr. and Mrs. Walter J. Johnson
Kenneth & Nancy Serwinski Charitable Fund -Schwab Charitable
Mr. and Mrs. James Klang
Charlene Kornoski-Du Vall
Mr. William Kronenberg
Ms. Mary Locher
Marilyn and Tipton McCawley, Jr.
John and Lynette McCortney
Mr. and Mrs. Todd Menenberg
Bill and Nancy Moore
Mr. and Mrs. Ray Mulacek
Kirk Muspratt, in memory of Henry and Jeanette Giragos
Nicor Gas
Judith May O'Dell
Jane Oldfield
Karen Webb Owen
Madeleine Pachay
Ms. Linda A. Picchiottino
Jeffrey and Debora Ponko
Mr. and Mrs. Paul P. Pyrcik, Jr.
Richard and Elizabeth Quaintance
Gary and Mary Rash
The Rev. Dr. Curtis and Leanne Rolfe
Judy Ronaldson
Jordan Ross
Rotary International District 6440
Rotary International District 6450, Inc
Ms. Theresa M. Sak
Ms. Lisa Savegnago and Mr. Ronald A. Johnson
Mr. John Schofield
Mr. and Mrs. Kenneth Serwinski and the Kenneth and Nancy Serwinski Charitable Fund - Schwab Charitable
Kristin and Peter Shulman
Skeet and Laura Skeet
Mr. and Mrs. D. G. Stephenson, Jr.
TJ Moore Giving Fund - Fidelity Charitable
Todd and Mimi Menenberg Charitable Fund - Schwab Charitable
Mr. and Mrs. Avram Tucker
Theodore M. Utchen
Dr. and Mrs. E. Jay Van Cura and The E Jay Van Cura MD Charitable Fund of the Vanguard Charitable Endowment Program
James and Patricia Vary
Scott and Kristen Wiersum
Rich and Kathy Wilders
The Marilyn H. Wolff Foundation
Jo Anne Zipperer
Ambassador Circle
($500–$999)
Anonymous (4)
Ms. Bonniejean Alford
Col. and Mrs. Renato P. Bacci, Jr.
Ms. Susannah Ball
Jack and Mary Ellen Barry
Gayle and Don Bartell
Ms. Eunice Becker
Mr. Geoffrey Bevington
Mr. and Mrs. Collin M. Biggs
Ronald and Hope Bucher
William Bulger
Capt. Bernardo lorgulescu USMC Memorial Fund DuPage Foundation
Peach and Wayne Carr
Mr. Robert B. Chasteen
Chocolaterie Stam of Glen Ellyn
Megan and Peter Clifford
Delta Airlines
Dempsey-Musker
Janet Derber
Robert and Carol Drake, Jr.
William and Kathleen Drennan
Joanne East
Mr. and Mrs. Timothy D. Elliott
Joseph and Frances Eraci
Finances by Design Inc.
Mr. Anthony Fitzpatrick
Mr. and Mrs. Jose G. Flores
Ms. Karen Gustafson
Gwen and Chet Henry
Mr. and Mrs. John A. Herndon
Mr. Glenn Hopkins
Ms. Judith Hunnicutt
Dr. Beth Johnson
Jon and Ruth Good Foundation - Fidelity Charitable Fund
Dee Kaempen
Christine Kickels
Ms. Julie Knudson and Mr. Paul Nielson
Richard and Sheila Komarek
Ida Lee
Ms. Kathy Leimbach
Mr. and Mrs. Gary Lietz
Barb and Scott Marquardt
Mr. Henry A. Matthews
Ellen and Daniel McGowan
Mr. Glenn McMurray
Dr. and Mrs. John Messitt
LTC and Mrs. James Milobowski
John Mulherin
Ms. Laurel Niska
Mr. and Mrs. Philip Norton
Helen Pachay
Parkers' Restaurant and Bar
Jim and Lorraine Paulissen
PGA Tour Superstore
Pica-do-yo, LLC
Ginny and Don Raths
Mr. William C. Raymond
Ms. Amy Ripepi
Al and Cecile Robinson
Ms. Celia E. Rodee
Sylvia Rodee
Rotary Club of Carol Stream (Club 3112)
Ms. Lisa Sallwasser
Mr. and Mrs. Paul Seidlitz
The Shimp Family
Ms. Donna Jean Simon
Mr. and Mrs. Louis A. Steenwyk
Wheaton Rotary A.M. Club
Performer ($250–$499)
Anonymous (10)
Young Ahn
Terri Allen
Mr. and Mrs. Brandon Anderson
Mr. and Mrs. Tom Anderson
Andrew and Maria Smith Charitable Fund - Fidelity Charitable
Mrs. Lynnette Arendt
Barbara and Paul Aronson
Vickie Austin
Mr. and Mrs. Ronald N. Ben
Mr. and Ms. John Borge
Jim and Sandy Boves
Lesley Brown
Ed and Kay Burton
Cabernet & Company
Gayatri Choudhary
Ms. Linda Clark
Ms. Jenny Croitoru
Bill Curry and Gretchen Fleming
Sharon D'Alessandro
Ms. Sara De Zara
Joy and Ron Detmer
Barbara DiGuido
Senator and Mrs. Kirk Dillard
Ms. Mary A. Donlon
Evalee Dumas
Carol and David Eisinger
Mr. Ryan M. Ellison
Ms. Brenda Eriksen
Christine and Craig Fenne
David and Janet Fox
Kenneth D. Frank
Marcia and Lorne Frank
Mr. and Mrs. Tim Franzen
David Fraser
Ms. Marilyn Fredrickson
Ms. Rebecca Garcia
Ms. Margaret R. Glenzinski
Ms. Joann Gras
Ms. Adrianne Gregory
Mr. Bruce Guzman
Catherine and Art Hall
Greg and Alexandra Hart
Brad and Victoria Hauserman
Jean M. Hawkinson
Lance Herning
Mr. and Mrs. John D. Hlotke
Judy A. Hoskins
Representative Terra Costa Howard and Nick Howard
Mr. and Mrs. Frank C. Hudetz
Mr. Bob Jackula
Janet and John Judd
Mr. and Mrs. Paul W. Junkroski
Ms. Barbara Kamm
Karl and Lee Ann Karnatz
Virginia and Charles Klingsporn
John P. and Catherine M. Kos
Ms. Bernadette Laszewski and Mr. John Fossen
Mrs. and Mr. Cindy Lattimer
Massimo Letizia
Ms. Alixe Lischett
Mrs. Hsiu Susan Logan
Mr. and Mrs. Ross Manire
Marinella's Ristorante Italiano
Janet Marks
Mr. and Mrs. Daniel E. Marsh
Mr. and Mrs. Rick Massa
Mr. and Mrs. William E. Matte, Jr.
Mr. Donald E. McGowan and Ms. Mary L. Prazak
Florine McKay
Mr. and Mrs. John Meier
Sharon A. Meltzer
Ms. Beatriz Mendoza
Nina and Mark Menis
Mr. and Mrs. Kenneth Metcalfe
Monarch Landing
Mr. and Mrs. Darren Morrison
Mr. and Mrs. David W. Morton
Ms. and Mr. Jane Mrofka
Mr. and Mrs. John Nassos
Ms. Kerry O'Brien and Mr. Doug King
Mr. Dan O'Connor
Ms. and Mr. Adriana Ohl Zamora
Olive 'N Vinnie's Oil and Balsamic Bar
Ms. Debra Ombrello
Ms. Vivian Palicki
Mr. Jim Peterson
Mr. and Mrs. Kenneth Peterson
Mr. and Mrs. Mark Pfefferman
Press Photography Network
Tom and Karen Pulver
Brian and Ambika Reid
Ms. Diane G. Rath
Ms. Patricia Read
Barb and Kell Reimann
Richard J.and Linda J. Sieracki Foundation
Ms. Rene' M. Richards
Mr. and Mrs. Kirk T. Roberts
Ms. Yolanda E. Rocio
Adrianne Roggenbuck
Mr. Paul Rom
Rotary Club of Bloomingdale-Roselle
Janey Sarther
Jerry and Susan Schurmeier
Dr. Thomas R. Scott
Mr. Gerald Sendra
Mr. and Ms. Andrew Smith and the Andrew and Maria Smith Charitable Fund - Fidelity Charitable
Mr. Vince Sparrow
Chris Steinys
Lisa and Ted Stevens
Suzan and Glenn Stith
Ms. Janet Stiven
Cherry Stoddard
Su Ki's Salon
Grace and Len Swanson
Ms. Patti Taves
Anthony and Mona Taylor
Ms. Marie L. Tenzinger
The Sentius Chartiable Fund
Mr. and Mrs. John W. Vires
Mr. Jeremy Vrtis
Ms. Deborah Walsh
Mr. and Mrs. Anthony J. Wdowiarz
Ms. Nancy Webster
Ms. Kathy Wessel
Ginger and Paul Wheeler
Ms. Olivia Schreiner and Mr. Justin Witte
Jerry and Lin Zielinski
Mr. and Mrs. Thomas Zimmermann
Friend ($50–$249)
Anonymous (18)
A Toda Madre
Sue Adams
Peggy Aldworth
Ms. Sandra Alexander
Nancy Allured
American Association of University Women - Lombard
American Association of University Women
Tina Connelly and Dennis Anderson
Andrew's Garden
Ms. Nancy Arango
Mr. and Mrs. Kent C. Aufdengarten
Ms. Christine A. Aument
Avanzare Restaurant
Cynthia Baranowski
Darlene Barger
A. C. Barnicle
Bob and Joy Barrell
Debbie Barrett and Barry Zelinski
Ms. Pam Bartle
Ms. Betty Basista Ronaldson
Betty and Bob Becker
Ms. Beverly J. Bednarik
Biff Behr and Lynne Richman
Ms. Patricia Bell-Daniels
Marty and Betty Bender
Mr. and Mrs. Bradley Bensenberg
Mr. and Mrs. Chris Binnig
Mrs. Germaine Bird
Ms. Dianne Birdsall
Mr. and Mrs. Paul Bolbat
Mr. and Mrs. James Borus
Mr. Franklin E. Bowes
Mrs. Linda Bradley
Susan Brassfield
Mr. Gerard Brosnan
Mr. George Bruce
Nickey Brummel
Dr. and Mrs. John E. Buntrock
Mr. and Mrs. Charles C. Burgis
Mildred and Harold Burrow
Mr. and Mrs. Robert Burrows
C.B. Conlin Landscapes, Inc
Mr. John Cadle
Mr. and Mrs. Will Calderwood
Cantigny Golf Club
Ms. Virginia Cantu
Mr. and Mrs. Kenneth Carlson
Ms. Katherine Carmichael
Jim Carsten
Mrs. Janet Casey
Mr. Joseph Cassidy
Greg and Janet Chejfec
Ms. Lourdes S. Chew
Ms. Nancy Chlumsky
Mr. and Mrs. Alan L. Clark
Ms. Michele Clemen
Ms. Gretchen Colavito
Mr. and Mrs. Jim Connolly
Peggy Connolly
Mr. and Mrs. Paul L. Conti
Ms. Patricia Conway
Ms. Erica Coppolino
CycleBar Wheaton
Lee Dabkey
Jeanne E. Davik
DC Body Bar
George W. and Ann Dervis
Marilyn and Gene Dicola
Ms. Katheryn Dillon
Mark and Kim Dorn
DoubleTree by Hilton Lisle Naperville
Ms. Margaret Doyle
Alan and Carolyn Drake
Bruce and Kathy Dudzik
Edwin A. and Gerry Dulik
Jenny Dunbar
Ms. Laura Durudogan
Ms. Anita Dykema
Daniel Edelman and Fran Kravitz
Mr. and Mrs. Michael Edwards
Mr. and Mrs. Thomas B. Egan
Eileen B. Landau Charitable Fund of Fidelity Charitable
Penelope Ellsworth
William Epcke
Miles Evans
George and Kathryn Fairbairn
William and Sally Newton Fairbank
Mr. Gregory Finch
Ms. Ann Fink
Mr. and Mrs. Todd Fischer
Ms. Janice L. Fogle
Ms. Judith D. Frazier
Ruta Freimanis
Jay French
Fusion Hair Salon
Ms. Anne Gabriel
Ms. Jo Anne Ganziano
Mary Jane Garrett
James and Nancy Gianfrancisco
Bob and Carrie Gibson
Mr. and Mrs. Jeffrey Gibson
Ms. Wanda Giusts
Mr. and Mrs. Daniel Glab
Glen Ellyn Historical Society
Mr. and Mrs. John Gordon
Ms. Anne Gould
Jack and Robin Graham and the Graham Giving Fund of Fidelity Charitable
Lenn Grayes
Ms. Aldona Green
Ms. Nancy Ann Green
Ms. Cathy Griffin
Ms. Wanda Gustas
Ms. Laura Guzman
Ida Elizabeth Hagman
Mr. and Mrs. David Hall
Diana and Gary Harper
Mr. and Mrs. Thomas R. Hattan
Ms. Jennifer Hayward
Mr. and Mrs. Edward M. Hegarty
Paula and James Hellige
Ms. Ann B. Henderson
Mr. and Mrs. Rich Henderson
Mr. Lloyd Hendrickson
Mr. Geoffrey Henry
Ms. Susan Hervey
Sandra Hill
Ron Hilton
Allan G. Hins and Marilyn E. Wilgocki
Ms. Dianne V. Hlinsky
Ms. Heidi J. Holan
Ms. Rosa Lidia Huante
Ms. Donna Ialongo
Stephanie Iglehart
Illinois Tool Works
Fatenah Issa
Dr. and Mrs. Richard H. Jarman
Ms. Marilyn L. Jelinek
Tony and Julie Johnson
Mr. Brian K. Johnson
Mr. Timothy Johnson
Jolie Charcuterie
Ms. Felicia S. Kaplan
Tom and Kay Kelly
Mr. Dylan Kim
Mr. Randolph King
Mr. Joshua Klinzing
Ulrike Konchan
Ms. Anne Kopke
Michael F. Kozlowski
Ms. Claire Krzyzewski
Mr. and Mrs. Thomas J. Kuhn
Linda Kulikowski
Mr. John Kunkes
L.L. Bean
Mr. Tom LaBarre
Mr. John L. Ladle, Jr.
Eileen B. Landau, Fidelity Charitable Trust, in Memory of Eliot A. Landau and Cateria A. Pryde
Ms. Nancy Lanning
Gregory and Kristine Larsen
Ms. Cheryl LeeVan
Ms. Catherine I. Lencioni
Mr. and Mrs. Ralph Linde
Ms. Andrea Lindgren
Ms. Harriett Lindstrom
Ms. Donna J. Luce
Mark and Kathleen Lundberg
Ms. Anne Lysaught
Maestro Artist Management
Mr. and Mrs. Edward Makauskas
Leal Maloney
Madeleine and Ralph Marbach
Ms. Brandee Martin-Horton
Ms. Christine Maxwell
Jeffrey May
Ms. Elaine McCluskey
Mrs. Dorothy McCormack
Ms. Kathleen McCullough
Mr. and Mrs. David M. McGowan
Mr. and Mrs. James McGuire
Mary and Ray McMahon
Meson Sabika
Michael and Sandra Meyers
Mr. and Mrs. Wayne J. Micek
Mr. and Mrs. Francis Mies
Ms. Ann Mikulay
Mr. and Mrs. Craig Miller
Ms. Kendra Miller
Gail Minkus
Bud and Pat Motz
Mr. and Mrs. Don Motz
Ms. Lois Mouhelis
Ms. Phyllis A. Mueller
Ms. Barbara Murphy
Barbara and Ted Nagengast
Ernest and JoAnne Nassos
National Museum of Mexican Art
Michael and Judith Nigro
James and Joan Nocera
Mr. John L. Norton
Dr. James F. Nowakowski
Ms. Tonya Ohern
Gwen O'Loughlin
Ms. Judith W. Olson
Ms. Natalie Owen
Alice E. Packard
Greg and Sue Pawlowicz
Ms. Kimberly Peckenpaugh
Ms. Ruth Peterman
Ms. Erin Peterson
Rohan and Merlyn Phillips
Mr. and Mrs. Edward Pillar
Pinecones & Stitches
Lisa Pint
Roger and Sarah Poeppel
Ms. Cassandra J. Ponstein
Ms. Lynda Pratscher
Roger and Vivian Pscherer
John and Mandy Rakow
Ms. Mari Kaye Rath
Ms. Tracey J. Reid
Reserve 22 Restaurant at Village Links
Mr. Leslie Robbins
Marlene and Bob Rosecrans
Ms. Patricia M. Rotondi
Mr. and Mrs. Gus A. Rousonelos
Nancy L. Ruby
Mr. and Mrs. Larry Rynning
Sandra Sansone Brennan
Alfred Savino
Ms. Carleen L. Schreder
Mr. Carl Schref
Richard and Patricia Schwarze
Ms. Sherie Shapiro
Awad and Rhoda Sifri
Mike Sitrick
Ms. Peggy Slepian
Mr. and Mrs. Stephen Smith
Ms. Rosemary Snow
Ms. Faria Sepahrokh
Ms. Barbara Soris
Ms. Patricia B. Spence
Mr. and Mrs. Hugh Spencer
Ms. Catherine Sreckovich
Ms. Eliza Stern
Dr. and Mrs. Conrad Stoll
Mr. and Mrs. John Stotts
Norma C. Stroner
Mr. and Mrs. Thomas J. Suhrbur
Dr. Nancy Svoboda
Katherine Swihart
Tom and Jan Szot
Ms. Helen B. Szymanski
Ms. Kathleen Talenco
Ms. Macarena Tamayo-Calabrese
Ms. Donna Templeton
Mr. John Teschky
Virginia and Jerry Thompson
Paul Thompson
Treasure House Resale Shop
Trinity Irish Dancers
James Truesdale
Ms. Robin S. Tryloff
Mr. Thomas Turigliatto
Ms. Nancy H. Turner
Ms. Carol Upshaw
Patricia and Anthony Vahcic
Kathryn Voland-Mann
Mr. and Mrs. Michael Volk
Ms. Helen Vopenka
Ms. Patricia Vopenka
Judith Wagner
Penelope Wainwright
Larry Ward
Mr. Edward Warmowski
Judy Webster
Ms. Mary Lou Wehrli
Patricia and Richard Weichle
Robert and Marlene Weiler
Anne and Jim Wengerd
John and Bobbi Wheatley
Wheaton Chamber of Commerce
Whiskey Acres
Robert and Jeanne Whisler
Ms. Mary Wiesen
Lenore Wilcox
Mr. Tod D. Willman
Ms. Paula Willuweit Pyrcik
Joseph and Laura Wilmarth Tyna
Ms. Jolene Wise
Ms. Ying L. Wong
Mr. John Wright
Mr. and Mrs. Robert Wulffen
Ms. Janice Yohanan
Diane Meiborg and Roger Zacek
Ms. Sabrina N. Zeidler
Corporate and Community
Sponsors
21c. Museum Hotel
A Toda Madre
Adelle's Fine American Fare
Aero Mexico/Delta
American International Group
Arts Midwest
Bank of America
Ball Horticultural Company
Bat 17 Lombard
Brookdale Glen Ellyn
Cabernet & Company
Christopher B. Burke Engineering
College of DuPage Foundation
Crowne Plaza Hotel
DoubleTree by Hilton Lisle Naperville
DuPage Convention and Visitors Bureau
DuPage Foundation
Ecolab
El Famous Burrito
Enjoy Illinois/Department of Commerce and Economic Opportunity
Extract Juicery
G. Carl Ball Family Foundation
Glen Prairie
Goya Foods
Illinois Arts Council Agency
JCS Fund of the DuPage Foundation
La Tequileria, Inc.
Legat Architects
Naperville Convention and Visitors Bureau
National Endowment for the Arts
Nicor Gas
Nothing Bundt Cakes
Parkers' Restaurant and Bar
Reserve 22
Rotary Club of Bloomingdale-Roselle
Rotary Club of Carol Stream
Rotary Club of Glen Ellyn
Rotary International District 6440
Rotary International District 6450
Santa Fe Restaurant
Small Business Administration-Shuttered Venue Operators Grant
STG Divorce Law.
TM Financial Forensics, LLC
Valic
90.9FM WDCB
West Suburban Art Society
98.7 WFMT
Wheaton A.M. Rotary Club
Wight and Company
* includes Seaton Society