Jazz at Lincoln Center: Songs We Love
Feb. 19, 2023, 4pm
McAninch Arts Center at College of DuPage


Vuyo Sotashe, vocals
Brianna Thomas, vocals
Shenel Johns, vocals
Riley Mulherkar, trumpet/bandleader
Andy Clausen, trombone
Evan Harris, reeds
Mathis Picard, piano
Barry Stephenson, bass
TJ Reddick, drums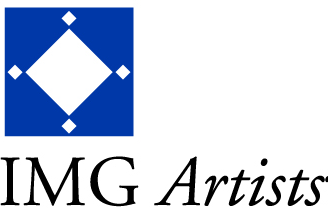 JALC Presents appears by arrangement with IMG Artists, LLC, 7 West 54thStreet, New York, NY 10019. 212-994-3500
Media support provided by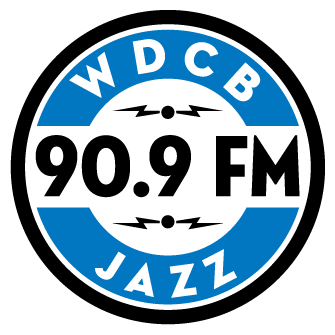 The McAninch Arts Center acknowledges support from the Illinois Arts Council Agency.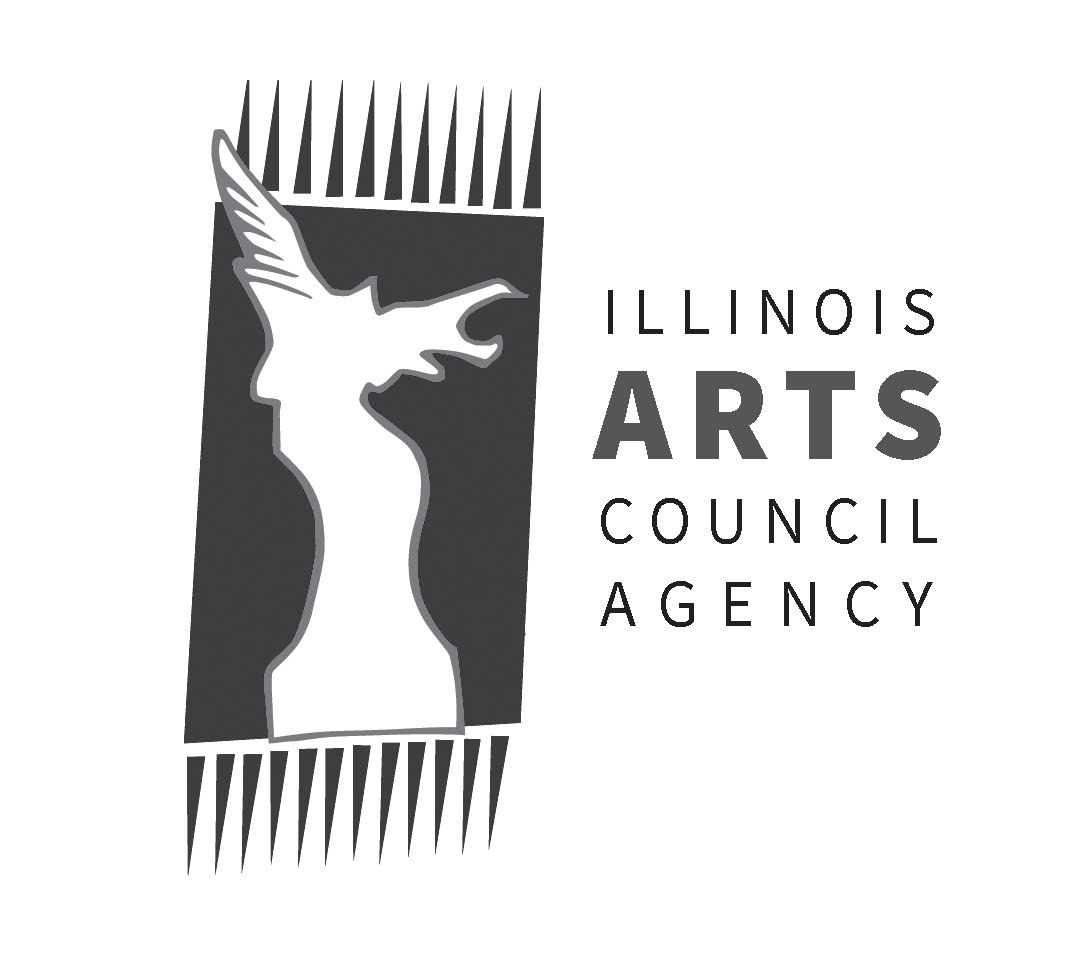 Sunday Feb 19, 2023, 4 p.m.
Belushi Performance Hall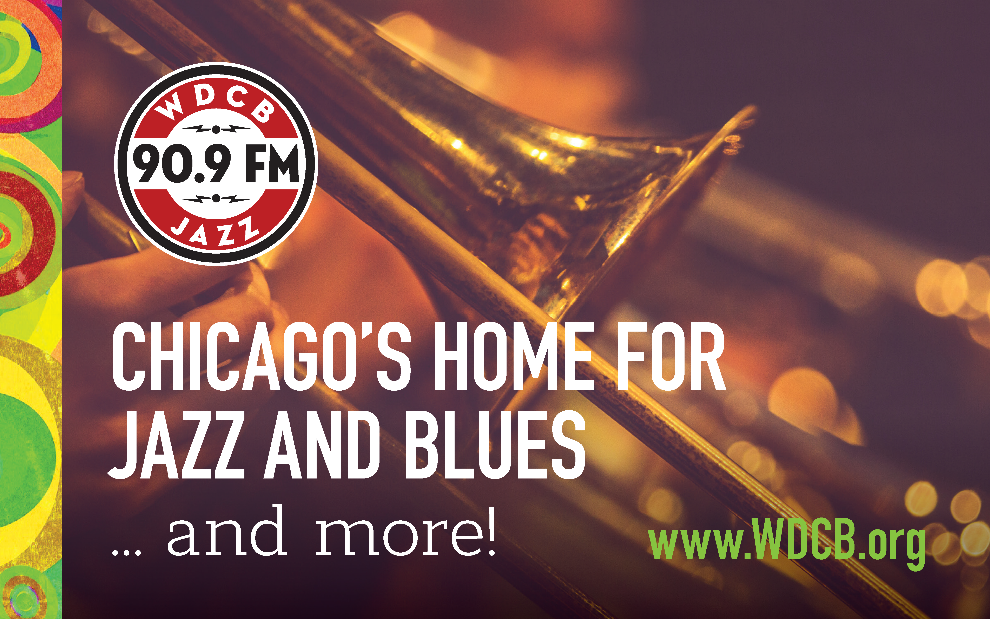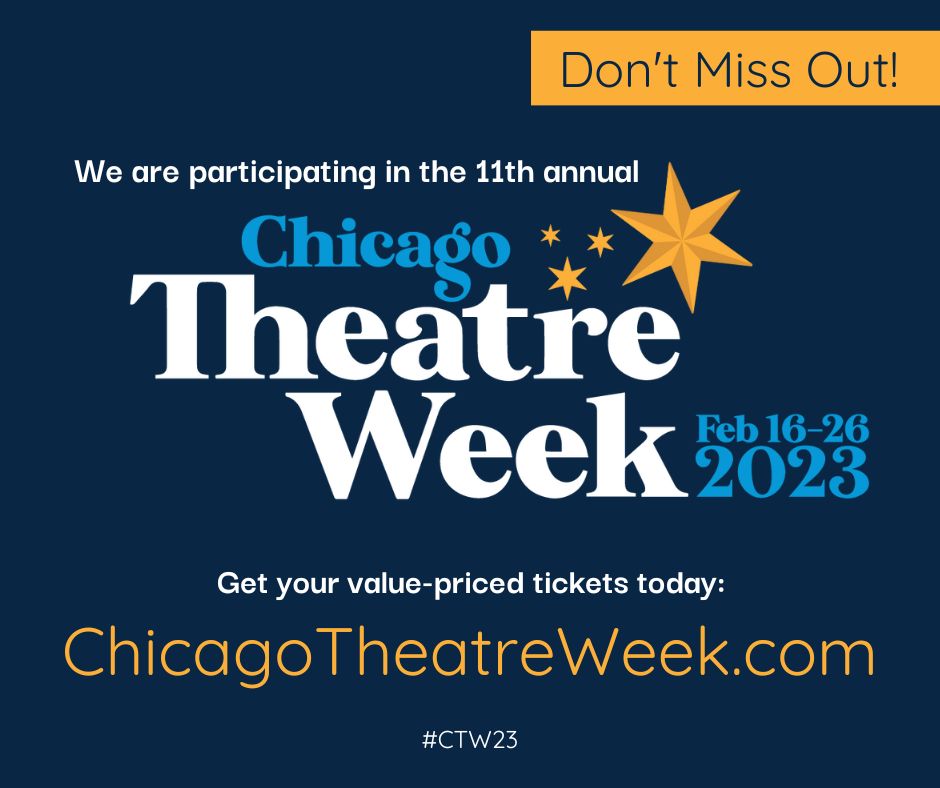 Welcome!
On behalf of the entire staff, I welcome you to the McAninch Arts Center. We are so happy you are here and welcome you to our MAC family and hope you feel at home. We want this to be your home to unplug and connect to an evening filled with laughter, music, dance, or theatre. We strive to inspire you through unique and inspiring theater experiences. We hope to transcend your expectations with excellent service and special pre and post-show engagement opportunities that help you connect to the artists and art forms more deeply. While you are here, don't forget to take some time to visit the Cleve Carney Museum of Art in the Lobby to experience cutting-edge contemporary art or enjoy our full-service concession area.
When you leave, please stay connected to us by joining us on Facebook (AtTheMac) or by joining our e-newsletter to find out about added shows, events, and special offers (www.AtTheMAC.org). This year we challenge you to try something new at the MAC and expand your cultural palate. We invite you to join us for our free Global Flicks Film Series in February, to attend one of our student productions, or to join us this summer for the Andy Warhol Portfolios: A Life in Pop Exhibition.
We are thrilled that you have joined us, and if you should need anything during your visit, please don't hesitate to ask any of the staff, and we will do our best to accommodate you. We know you have many choices, and we are grateful you chose us. We sincerely hope you have a wonderful time and look forward to entertaining you.
Enjoy the show!

Diana Martinez
Director, McAninch Arts Center
The Jazz at Lincoln Center Presents touring initiative provides an affordable opportunity to present great jazz programming, featuring up-and-coming musicians who have been identified as rising stars by JALC. The initiative also allows for expansion of the mission of JALC "to entertain, enrich and expand a global community for jazz through performance, education, and advocacy."
Songs We Love was first presented as the 2016 Season Opener at Jazz at Lincoln Center. Songs We Love is a journey through the first 50 years of jazz song. Under the musical direction of Riley Mulherkar, three guest vocalists join an all-star band made up of New York's rising stars. Combining their distinct talents, the group will sing their way through four decades of music, beginning with the early blues and jazz of the 1920s and ending in the early 1950s. Iconic singers to be explored include Ma Rainey, Billie Holiday, Ella Fitzgerald, Frank Sinatra and Judy Garland.
Jazz at Lincoln Center is dedicated to inspiring and growing audiences for jazz. With the world-renowned Jazz at Lincoln Center Orchestra and a comprehensive array of guest artists, Jazz at Lincoln Center advances a unique vision for the continued development of the art of jazz by producing a year-round schedule of performance, education, and broadcast events for audiences of all ages. These productions include concerts, national and international tours, residencies, weekly national radio programs, television broadcasts, recordings, publications, an annual high school jazz band competition and festival, a band director academy, jazz appreciation curricula for students, music publishing, children's concerts and classes, lectures, adult education courses, student and educator workshops, a record label, and interactive websites. Under the leadership of Managing and Artistic Director Wynton Marsalis, Chairman Clarence Otis, and Executive Director Greg Scholl, Jazz at Lincoln Center produces thousands of events each season in its home in New York City, Frederick P. Rose Hall, and around the world. For more information, visit jazz.org.
IMG Artists is a global leader of performing arts, social media, and festival and events management. For more than thirty years, the company has set the standard for excellence across fields of artist and celebrity management, touring, dance and attractions, festival and event management and cultural consulting. Their specialists in offices across four continents offer unparalleled international reach and depth of experience to the company's artists, clients and partners.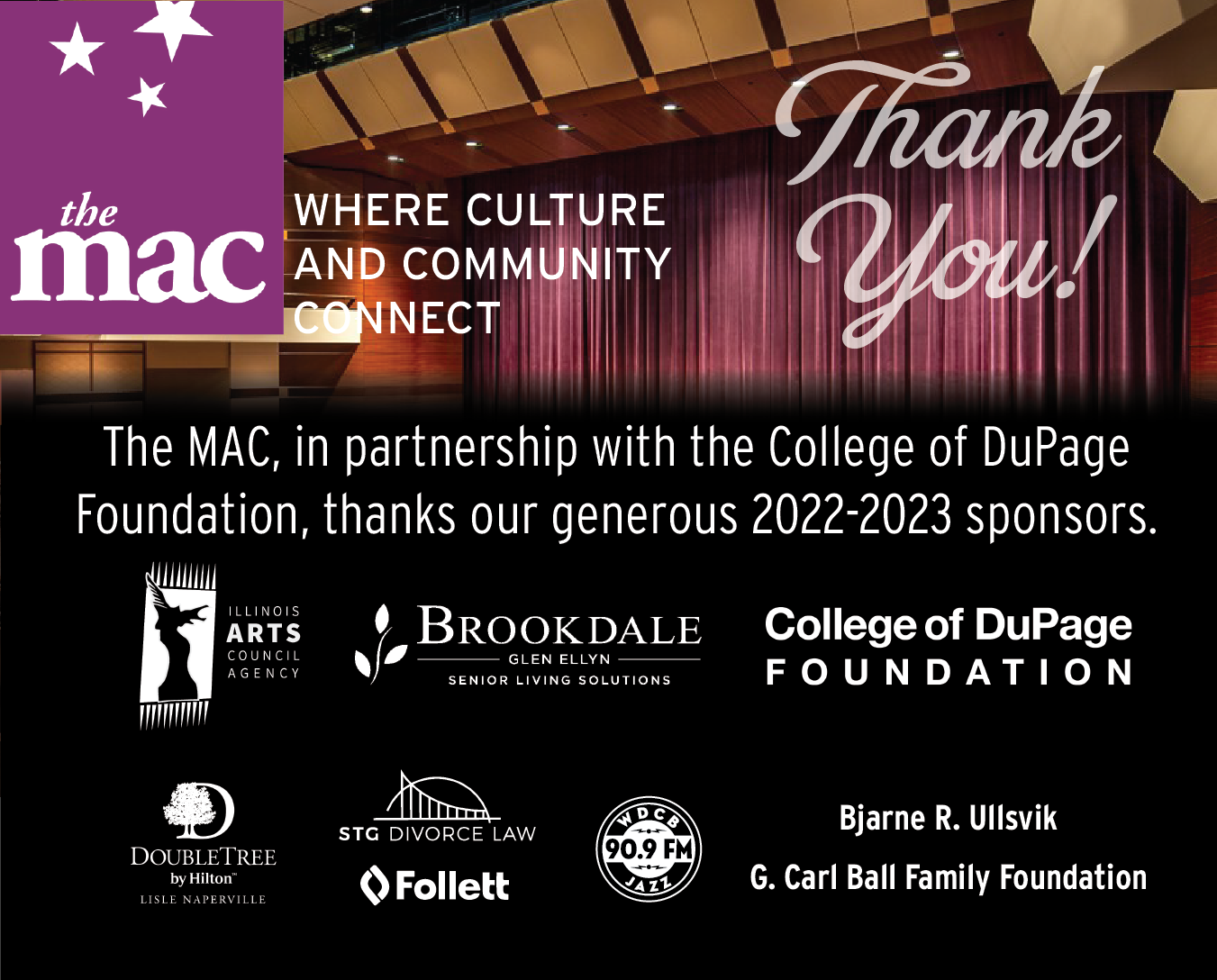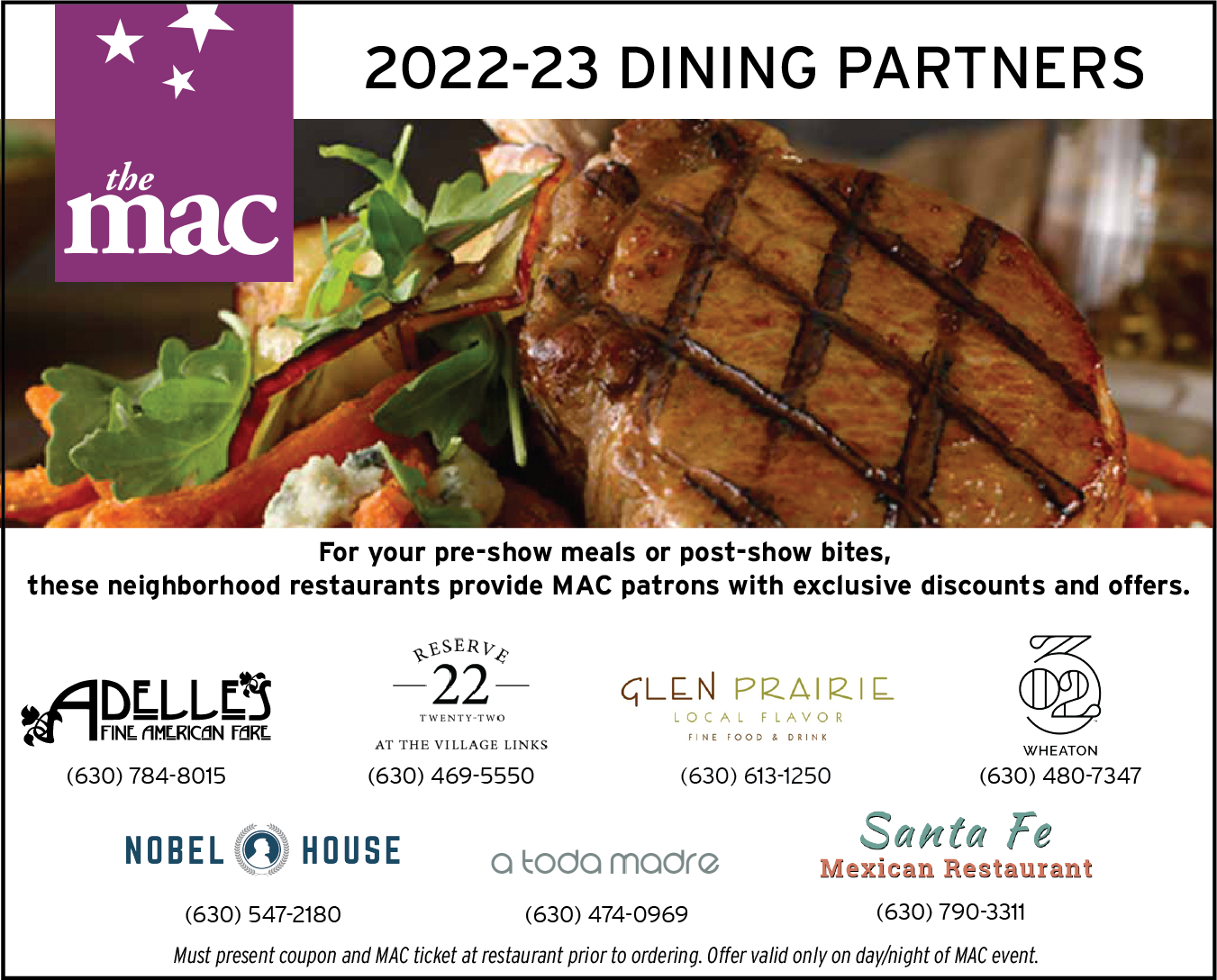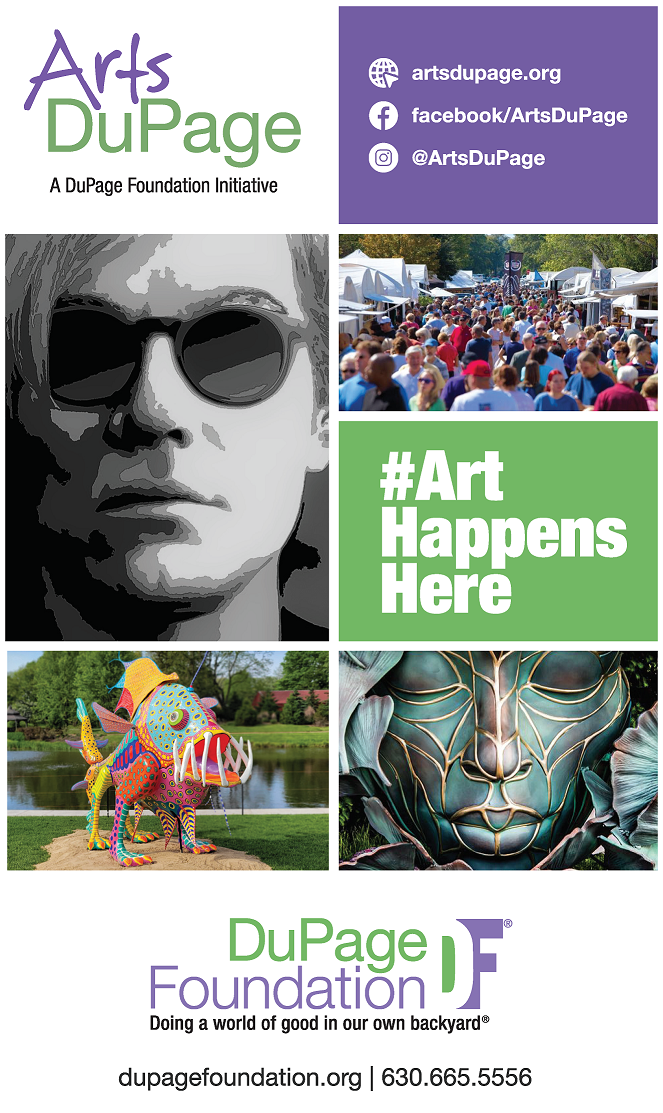 Riley Mulherkar
Bandleader/Trumpeter
Trumpeter and bandleader Riley Mulherkar has been recognized as a "smart young trumpet player" by The New York Times, praised by The Wall Street Journal as an artist "to keep an eye on," and is a 2020 recipient of Lincoln Center's Emerging Artist Award for his work as "an original bandleader, composer, arranger, educator, community activist and advocate for jazz and the arts." Mulherkar works with a number of leading artists of our time, including Wynton Marsalis, Anna Deavere Smith, and Alan Cumming, and is a founding member of The Westerlies, a new music brass quartet that creates the rarest of hybrids: music that is both "folk-like and composerly, lovely and intellectually rigorous" (NPR Music). Mulherkar also serves as Artistic Director for Jazz at Joye in Aiken, bringing leading young talent to the historic city of Aiken, South Carolina.
With a voice that embodies grace and passion and a personal style that sways effortlessly from jazz to R&B to gospel, Shenel Johns has emerged as one of the shining stars of her generation. A native of Hartford, Connecticut, Johns has been performing since she was fourteen years of age, and has developed a distinctive, eclectic style that has increasingly caught the attention of her peers and some of the industry's top performers. Johns received a B.A. in music management from the Jackie McLean Institute at the Hartt School of Music and studied performance with such jazz legends as Rene McLean, Jimmy Greene, and Nat Reeves. She has shared the stage with music royalty including Curtis Fuller, Hank Jones, Dionne Warwick, and Sheila Jordan, and has performed and recorded with an impressive array of leaders in the field. In 2016, Johns completed a musical residency at Jazz at Lincoln Center Doha in Qatar and, several months later, honored Billie Holiday as part of Jazz at Lincoln Center's New York production of Billie and the Boys. She has also paid tribute to another of her idols, Lena Horne, at Jazz at Lincoln Center's famed Appel Room. Most recently, Johns was the winner of the Riga Jazz Stage Competition in Riga, Latvia, and was featured in the Hartford Jazz Festival's Ella Fitzgerald Tribute.
Young South African jazz vocalist Vuyo Sotashe (vocals) is gradually making his mark in the New York jazz scene. Sotashe moved to NYC in 2013 after being awarded the prestigious Fulbright Scholarship to complete a Master of Music degree at William Paterson University. Since then, he has gone on to win first prize at the very first Mid-Atlantic Jazz Festival Vocal Competition in 2014, and performed on the festival's main stage in February of 2015. More recently, he won the Audience Prize Award and placed second overall at the Shure Montreux Jazz Voice Competition in 2015, held at the annual Montreux Jazz Festival in Switzerland. In the same year, he placed third in the prestigious Thelonious Monk Institute International Jazz Vocal competition, where he was the very first male vocalist ever to place in the competition's finals. Vuyo is also the winner of the biggest music scholarship competition in South Africa, the South African Music Rights Foundation Scholarship, where he performed for the former South African President Thabo Mbeki. Vuyo Sotashe is currently performing around New York City with the noted drummer Winard Harper, whose credits include work with Betty Carter, Shirley Horn, and many other legends in jazz.
Born and raised in Peoria, Illinois, Brianna Thomas grew up surrounded by music. Under the guiding hand of her talented father, at the age of eight she won her first of thirteen trophies from various district and regional talent shows and was soon performing for a variety of black tie affairs and as a guest on local radio stations, eventually touring Europe with the Peoria Jazz All-Stars. Thomas is the youngest person ever to be inducted into Peoria's African-American Hall of Fame at the age of thirteen in 1996. Thomas' singing is deeply enriched by an understanding of the masterful voices of jazz past, including Sarah Vaughn, Nancy Wilson, Ella Fitzgerald, and Dianne Reeves. She has performed at the Montreux, North Sea, and Umbria Jazz Festivals and in venues ranging from the Bahamas to Geneva, Switzerland. Thomas was a resident in both the 2001 and 2002 Betty Carter Jazz Ahead programs, an international artist-in-residence program with a focus on original compositions at the Kennedy Center. Legendary trombonist Curtis Fuller hails her as "a marvelous new artist who has all it takes to reach the top of the jazz profession and music in general."
Andy Clausen is a New York-based trombonist, composer, producer, and educator. A graduate of The Juilliard School, Clausen has served as principal conductor and Artistic Director for Jazz at New York Youth Symphony since 2016, and in 2021 joined the faculty of The New School as an Artist in Residence and professor of trombone and composition. As a composer, Clausen has worked in a variety of formats, from orchestral and large ensemble commissions, classical and jazz chamber music projects, to numerous film, television, radio, and podcast productions. Clausen has appeared at such wide-ranging venues as Carnegie Hall, The Hollywood Bowl, Red Rocks, Coachella, The Kennedy Center, Newport Folk Festival, Newport Jazz Festival, SFJAZZ, Jazz at Lincoln Center, Pitchfork Music Festival, Radio City Music Hall, The Late Show with Stephen Colbert, The Tonight Show with Jimmy Fallon, and NPR's Tiny Desk Concert.
Photo credit: Shervin Lainez
Evan Harris is a New York-based saxophonist and composer whose passion for jazz has informed his "vividly evocative" (Words About Music) sound on the saxophone. Harris leads his own ensemble, the Evan Harris Quintet, which performs his original compositions, drawing inspiration from the panoramas and cityscapes that have shaped his recent past. The Evan Harris Quintet has appeared in New York City, as a headline act at the 2019 DC Jazz Festival, and across Australia for a national album launch tour, presenting Harris' debut album Skylines. Originally from Sydney, Australia, Harris has established himself with performance credits ranging from Miguel Zenon's Identities are Changeable to the Sydney Symphony Orchestra, and the Wynton Marsalis Quintet. At the formative age of 26, Harris has been acknowledged with a number of accolades, including the title of 2018 Young Australian Jazz Musician of the Year. Having graduated from the University of Sydney with a Bachelor of Music, Harris was awarded the University Medal, a credit recognizing the most distinguished graduate. He subsequently completed a Master of Music (Jazz Studies) degree at The Juilliard School in 2018.
Photo credit Oliva Chindamo
Mathis Picard is a French-Malagasy pianist, composer, producer, and bandleader who currently resides in New York City. Rooted in the tradition of live acoustic performance while incorporating the latest technology, Picard creates his own musical style influenced by his multi-national background. Picard, who began playing the piano at the age of three, was immediately passionate about music's healing quality and now focuses on sharing that passion globally. Picard currently leads a solo project, a trio project and his orchestra, The Sound Orchestra. Picard has had the honor of working with artists such as Ron Carter, Lillias White, Wynton Marsalis, Christian McBride, Lee Ritenour, Daniel J. Watts, DJ Kindness, Braxton Cook, Veronica Swift, Etienne Charles, and more.
TJ Reddick is an American musician and educator, as well as a graduate from The Juilliard School. He currently resides in New York City, which has led to collaborations with artists including Wynton Marsalis, Jazz at Lincoln Center Orchestra, Chick Corea, Jon Batiste, Nicholas Payton, Alicia Olatuja, Will Downing, Mwenso and the Shakes, and many more. He has performed at many venues including Radio City Music Hall, Jazz at Lincoln Center's Rose Hall, Lincoln Center's Alice Tully Hall, Chicago Symphony Orchestra, Balboa Theatre, Adrienne Arsht Center, Smalls, The Blue Note, Smoke, the Marciac Jazz Festival, Belize Jazz Festival, Jacksonville Jazz festival, Jacksonville Bethel Baptist Church, Greater Refuge Temple, Mattox Revival Center, and City Tabernacle. Reddick believes art shapes and gives color to the world we live in, and that art plays an integral role in building communities.
New York City-based acoustic/electric bassist and composer Barry Stephenson (bass) has been acclaimed as "one of the most sought-after bassists on the scene today." Released in 2020, Barry's The Iconoclast was nominated for the NAACP Image Award® for Outstanding Jazz Album (Instrumental), and was notably the only independently-produced album in a category that included work by Jon Batiste, George Burton, Christian Sands, and Immanuel Wilkins. Stephenson has performed and toured extensively with TV personality, musician, and bandleader Jon Batiste and Stay Human, including regular appearances on The Late Show with Stephen Colbert, and performances at a variety of festivals, including the Monterey, Montreaux, Montreal, Newport, North Sea, Umbria, and Playboy Jazz festivals. He has also performed at rock festivals including Bonnaroo and Lollapalooza. Stephenson has been featured on recent episodes of The Marvelous Mrs. Maisel and Godfather of Harlem. Stephenson has performed with many internationally-recognized jazz, blues, and soul artists, including Nicholas Payton, David Sanborn, Seal, the late Freddie Cole, Diane Schuur, the late Henry Butler, Mark Whitfield, Cyrille Aimee, Etienne Charles, and Theo Croker.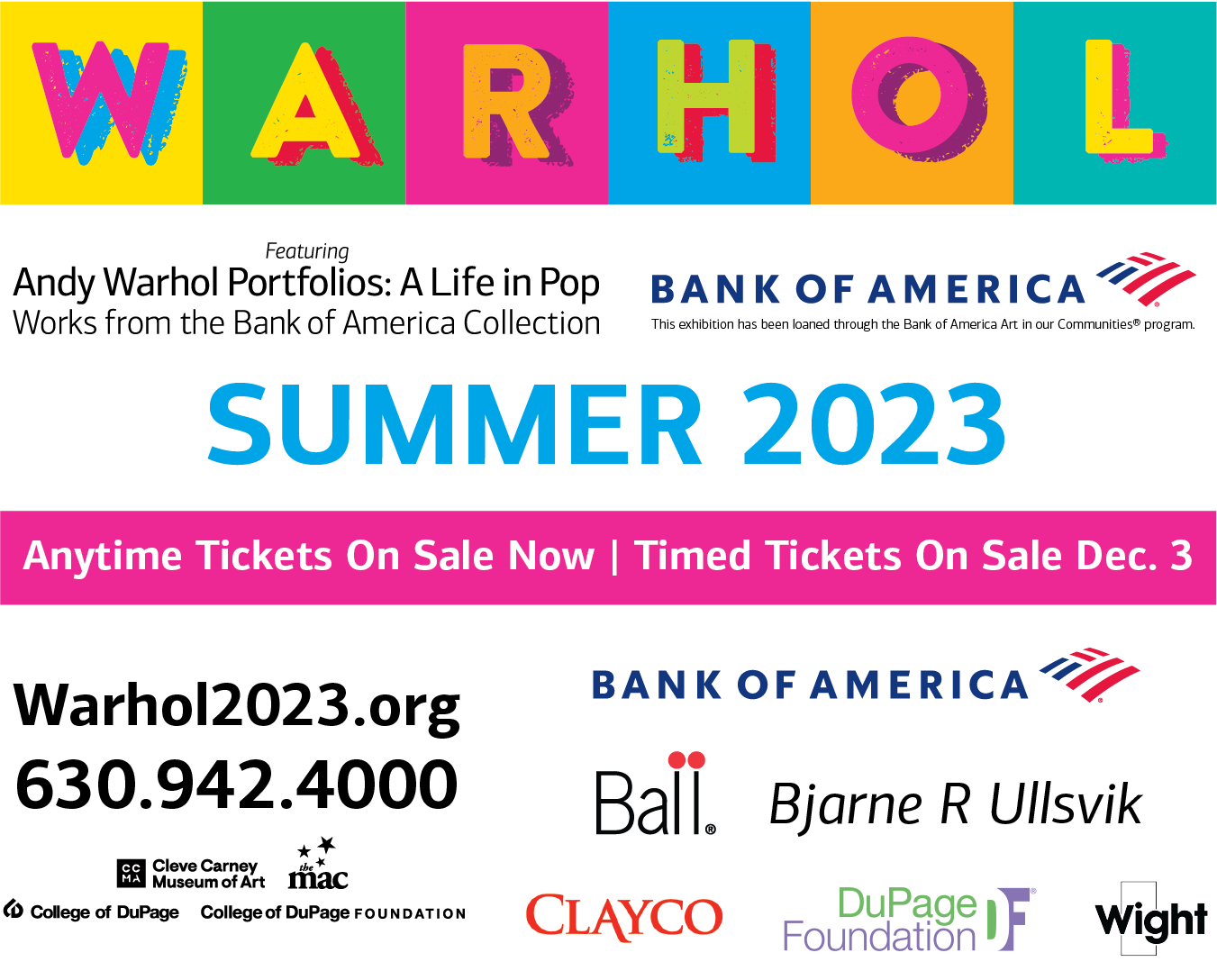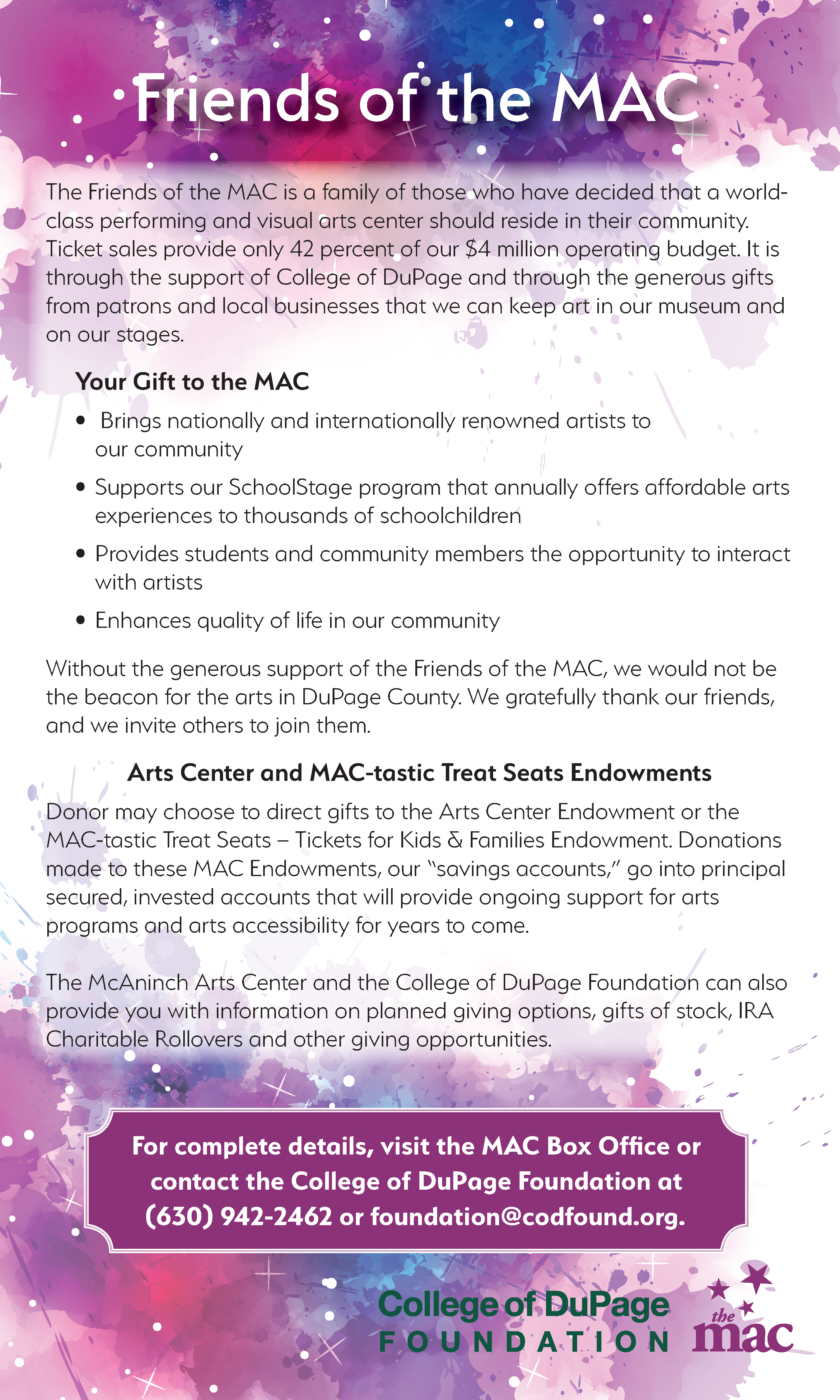 McAninch Arts Center acknowledges and gives grateful thanks to those donors who have contributed in support of the MAC mission and vision. This list of donors reflects contributions made from July 1, 2021 – Jan. 30 2023. While we carefully prepared this list, we recognize that errors may have occurred. Please accept our apology if you are not properly represented on this list and contact the College of DuPage Foundation at (630) 942-2462 so we may correct our records.
Leadership Circle
($5,000 and up)
Anonymous (3)
Anna Ball
Brookdale Glen Ellyn Senior Living Community
Dr. and Mrs. Christopher B. Burke
Mrs. Clark G. Carpenter
Dr. and Ms. Mark A. Curtis-Chavez
Anita Dickson
DuPage Foundation
Follett Higher Education Group
G. Carl Ball Family Foundation
JCS Fund of DuPage Foundation
Mr. and Mrs. Richard Lamb And Susan and Richard Lamb Charitable Fund of The DuPage Foundation
Legat Architects, Inc.
Marilyn H. Wolff Foundation
Ms. Diana L. Martinez
David and Carolyn May
Margaret and Michael McCoy
Jane E. Moore
Joan Morrissey
Nicor Gas
Mr. and Mrs. Mark A. Peterson
John Rutledge and Betty Joseph
Charles Schlau
Mr. and Mrs. Frank Shoemaker
STG Divorce Law
Terrence J. Taylor and Maureen Sullivan Taylor
TJ Moore Giving Fund - Fidelity Charitable
TM Financial Forensics, LLC
Mr. and Mrs. Avram Tucker
Bjarne R. Ullsvik
Wight & Company
Mark Wight and Eszter Borvendeg
Ms. Kathleen Yosko
Encore Circle
($2,500–$4,999)
Anonymous (3)
Lowell and Barbara Anderson
Mr. and Mrs. Mark F. Baggio
Joseph and Betsy Ballek
Dr. and Mrs. Brian W. Caputo
John and Pamela Dalby
Enertherm Corporation and Russ & Judy Flores
Mr. David J. Frank
Debbie Fulks
Greg and Alexandra Hart
Mr. Dennis Hiffman
Representative Terra Costa Howard and Nick Howard
Mr. and Mrs. Walter J. Johnson
Mr. and Mrs. James H. Knippen, II
Karen and Gene Kuhn
Mr. Larry C. Larson
Katherine and Gary Lietz
Mr. and Mrs. Mike Macakanja
State Rep. Deanne M. Mazzochi
Dr. and Mrs. Harold D. McAninch
Drs. Donald E. and Mary Ellen Newsom
Judith May O'Dell
Joan and Bob Olach
Dorothy I. O'Reilly
Kelly and Roland Raffel, in memory of Herbert K. Raffel
Vistex, Inc
Mr. and Mrs. Michael R. Webb
West Suburban Art Society
Dr. Donald G. Westlake
Hon. Bonnie M. Wheaton
Mr. Mark Wright
Director's Circle
($1,000–$2,999)
Anonymous (6)
Robert and Lynne Anderson And Robert and Lynne Anderson Charitable Fund of US Charitable Gift Trust
Ms. Charlotte Babitzke
Col. and Mrs. Renato P. Bacci, Jr.
Prof. and Mrs. Charles E. Boone
Ronald and Hope Bucher
Connie Canaday Howard and Rex Howard
Cantigny Golf Club
Capt. Bernardo lorgulescu USMC Memorial Fund of the DuPage Foundation
Dempsey-Musker
Mr. and Mrs. Philip W. Denemark
Janet Derber
James and Marie Drasal
Rosemary Ellis
Mr. Ryan M. Ellison
Enertherm Corporation
Mrs. Carol L. Fox Girovich and Mr. Howard Girovich
Ms. Renee J. Giragos
Mr. and Mrs. Robert G. Hartman
Ms. Margaret R. Hernandez
Hyatt
Mrs. Beatriz Iorgulescu
Jeffrey Jens and Ann Boisclair
The Johansen Family Fund of the DuPage Community Foundation
Mr. and Mrs. James Klang
Richard and Sheila Komarek
Charlene Kornoski-Du Vall
Ms. Nancy Lehrer
Norma and Robert Lyon
Ms. Jennifer Mackey
Tipton and Marilyn McCawley
John and Lynette McCortney
Mr. and Mrs. David Millhouse
LTC and Mrs. James Milobowski
Bill and Nancy Moore
Ms. Emi Murata
Mr. and Mrs. Larry G. Murdock
Ms. Barbara Murphy
Kirk Muspratt, in memory of Henry and Jeanette Giragos
Jane Oldfield
Karen Webb Owen
Madeleine Pachay
Meri Phillips
Ms. Linda A. Picchiottino
Mr. and Mrs. William Podgorski
Jeffrey and Debora Ponko
Mr. and Mrs. Paul P. Pyrcik, Jr.
Gary and Mary Rash
Barb and Kell Reimann
Renaissance Esmeralda Resort & Spa
Al and Cecile Robinson
The Rev. Dr. Curtis and Leanne Rolfe
Mr. Paul Rom
Judy Ronaldson
Lisa Savegnago and Randy Johnson
Mr. John Schofield
Kristin and Peter Shulman
Geraldine Smrcina
Marilyn Smrcina
Judith S. Thuer
John and Colleen Tovar
USG Foundation
Theodore M. Utchen
Karen M. Varble
James and Patricia Vary
Scott and Kristen Wiersum
Rich and Kathy Wilders
Mr. Tyler Wisner
Ambassador Circle
($500–$999)
Anonymous (5)
Tony Achilles
Viera Bakova
Ms. Eunice Becker
Milt and Heide Bentley
Mrs. Deborah F. Borge
Cecilia and William Bulger
Mr. and Mrs. James Burdett
Mr. Robert B. Chasteen
Chef by Request Catering
Greg and Janet Chejfec
Community Foundation of Will County
Mark and Kim Dorn
William and Kathleen Drennan
E. Jay Van Cura MD Charitable Fund of Vanguard Charitable
Anonymous Design, Inc.
Ms. Marla Felsten
David and Janet Fox
Ginni and Chris
Brian and Lynne Hamm
Health Track Sports Wellness
Gwen and Chet Henry
Mr. and Mrs. John A. Herndon
Mr. Glenn Hopkins
Ms. Judith Hunnicutt
Jon and Ruth Good Foundation - Fidelity Charitable Fund
Kenneth & Nancy Serwinski Charitable Fund -Schwab Charitable
Virginia and Charles Klingsporn
Linda Lauterbach
Ida Lee
Mr. and Mrs. Derryk A. Madsen
Mr. and Mrs. William E. Matte, Jr.
Mr. Henry A. Matthews
Mr. Donald E. McGowan and Ms. Mary L. Prazak
Michael and Sandra Meyers
John Mulherin
Mr. and Mrs. Robert D. Owen
Helen Pachay
Mr. and Mrs. Anthony G. Padgett
Jim and Lorraine Paulissen
Mrs. Edie Postiglione
Richard and Elizabeth Quaintance
Ms. Diane G. Rath
Ginny and Don Raths
Ms. Patricia Read
Kenneth and Cathryn Reick
Ms. Rene' M. Richards
Ms. Donna Romero
Mr. and Mrs. Kenneth Serwinski and the Kenneth and Nancy Serwinski Charitable Fund - Schwab Charitable
Mr. Bruce Sewick, LCPC
Ms. Donna Jean Simon
Mr. and Mrs. D. G. Stephenson, Jr.
Sutton Studios
Anthony and Mona Taylor
Dr. and Mrs. E. Jay Van Cura And The E Jay Van Cura MD Charitable Fund of the Vanguard Charitable Endowment Program
Rhea Vytlacil
Jo Anne Zipperer
Performer ($250-$499)
Anonymous (8)
Young Ahn
Mr. Raymond Arenson
Arrowhead Golf Club
Amelia Barrett
Mr. Geoffrey Bevington
Jim and Sandy Boves
Mr. Franklin E. Bowes
Lesley Brown
Ed and Kay Burton
Mr. James M. Cronin
Bill Curry and Gretchen Fleming
Sharon D'Alessandro
Dr. Helen Dane, DVM
George W. and Ann Dervis
designSPEAK llc
Barbara DiGuido
Ms. Mary A. Donlon
DoubleTree by Hilton Chicago-Alsip
Evalee Dumas
Daniel Edelman and Fran Kravitz
Joseph and Frances Eraci
Ms. Brenda Eriksen
William and Sally Newton Fairbank
Marcela Fanning
Kenneth D. Frank
James and Nancy Gianfrancisco
Ms. Cathy Griffin
Mr. Bruce Guzman
Brad and Vicky Hauserman
Jean M. Hawkinson
Lance Herning
Ms. Jane Hoyum
Mr. Bob Jackula
Janet and John Judd
Mr. and Mrs. Paul W. Junkroski
Karl and Lee Ann Karnatz
John P. and Catherine M. Kos
Mr. Dale J. Kuby
Gregory and Kristine Larsen
Le Meridien Chicago Oak Brook
Massimo Letizia
Ms. Donna J. Luce
Mr. and Mrs. Edward Makauskas
Ellen and Daniel McGowan
Florine McKay
Ms. Jill McWilliams
Mr. and Mrs. John Meier
Dr. John Messitt
Mr. and Mrs. David W. Morton
Barbara and Ted Nagengast
Gayle Orlando
Mr. Jim Peterson
Mr. and Mrs. Mark Pfefferman
Rohan and Merlyn Phillips
John J. and Mary A. Plunkett
James Ryan
Ms. Lisa Sallwasser
Janey Sarther
Mr. Larry Schouten
Mr. Gerald Sendra
Mr. and Mrs. Richard J. Sieracki
Skeet and Laura Skeet
Suzan and Glenn Stith
Cherry Stoddard
Mr. and Mrs. Phil Tarallo
Ms. Marie L. Tenzinger
Mr. David Victor
Kathryn Voland-Mann and Bob Mann
Ms. Deborah Walsh
Mr. and Mrs. Anthony J. Wdowiarz
Western Springs Music Club
Friend ($50–$249)
Anonymous (20)
Sue Adams
Peggy Aldworth
Tina Connelly and Dennis Anderson
Ms. Christine A. Aument
Aurora Civic Center Authority
Darlene Barger
A. C. Barnicle
Bob and Joy Barrell
Ms. Constance Barreras
Jack and Mary Ellen Barry
Ms. Betty Basista Ronaldson
Harold and Karen Bauer
Betty and Bob Becker
Biff Behr and Lynne Richman
Ms. Colleen Bell
Ms. Patricia Bell-Daniels
Belleza Skin Care Institute
Marty and Betty Bender
Mr. Gregory Bewick
Mr. Leonard Bielefeldt
Mrs. Germaine Bird
Mr. and Mrs. Paul Bolbat
Mr. and Mrs. James Borus
Mr. and Mrs. Larry Boward
Ms. Joan Brady
Broadway in Chicago
Ms. Joanie Brosnan
Mr. George Bruce
Mr. Todd Buckton
Perry and Julie Bump
Dr. and Mrs. John E. Buntrock
Mildred and Harold Burrow
Mr. and Ms. Mark Bussey
Ms. Virginia Cantu
Ruth and Ken Carlson
Ms. Jennifer Carrillo
Jim Carsten
Mr. Joseph Cassidy
Mr. and Mrs. Sean Casten
Mr. Bruce Caster
Ms. Diana Christopher
Mr. and Mrs. Mike Cittadino
Mr. and Mrs. Alan L. Clark
Megan and Peter Clifford
Judy Coates
Ms. Linda Coen
Peggy Connolly
Cooper's Corner
Ms. Erica Coppolino
Robert Culler
Ms. Diane M. Curtis
Jeanne Davik
Joy and Ron Detmer
Marilyn and Gene Dicola
Ms. Katheryn Dillon
Ms. Rosalinda Dominguez
Ms. Alice Douglas
Ms. Margaret Doyle
Drury Lane Theatre
Jenny Dunbar
Ms. Anita Dykema
Joanne East
Mr. and Mrs. Bernard L. Eddy
William Epcke
Ms. Jennifer Evans
Miles Evans
Expedia
Christine and Craig Fenne
Eric and Marilyn Fors
Fox Valley Park District
Ruta Freimanis
Jay French
William Fullriede
Mr. and Mrs. Edward Fussner
Ms. Anne Gabriel
Jan Gahala
Mary Jane Garrett
Mr. Christopher A. Gekas
Bob and Carrie Gibson
Mr. and Mrs. Daniel Glab
Dr. Gloria Golec
Mr. Gerald W. Good
Goodman Theatre
Gourmet Express Marketing, Inc.
Ms. Kathleen Graffam
Graham Giving Fund - Fidelity Charitable
Jack and Robin Graham and the Graham Giving Fund of Fidelity Charitable
Lenn Grayes
Ms. Aldona Green
Ms. Adrianne Gregory
Ms. Wanda Gustas
Donna Guy
Kim Hahn
Ms. Amy Hallowell
Ms. Karen Hanmer
Ms. Sheila M. Hanssen
Lubna and Faraz Haque
Ms. Leah Harding
Diana and Gary Harper
Mr. and Mrs. Thomas R. Hattan
Paula and James Hellige
Mr. Lloyd Hendrickson
Susan S. Hennig
Kathleen Herbach
Ms. Erin Herman
Ms. Susan Hervey
Ron Hilton
Ms. Martha A. Hirsch
Judy A. Hoskins
Mr. and Mrs. Frank C. Hudetz
Stephanie Iglehart
Ms. Pam Imbeau
Mr. Charles Jakubowski
Ms. Joanne Jannsen
Ms. Adriana Janutka
Ms. Marilyn L. Jelinek
Ms. Jean M. Jeske
Edward and Susan Jeszka
Mary Ann Jirak
Mr. and Mrs. Tomas Johansson
John P and Catherine M Kos Charitable Fund
Tony and Julie Johnson
Mr. Brian K. Johnson
Mr. Timothy Johnson
Ms. Lee Ann Jones
Ileen Kelly
Kendra Scott
Ms. Violet Kerbbel
Mr. Randolph King
Ms. Bernadette Kniebusch
Ms. Carole Kohout
Elaine and Roger Kolman
Ms. Beth Komel
Ms. Anne Kopke
Ms. Lori Kramer
Ms. Shelley Krause
Ms. Barbara L. Kristen
Ms. Serena Krush
Linda Kulikowski
Mr. John L. Ladle, Jr.
Ms. Kathryn S. Lahey
Mr. and Mrs. William Laing
Emile Lattyak
Ms. Lea Lazarus
Ms. Kristen Lenhardt
Ginny Lennon
Mr. and Mrs. John Liedtke
Travis Linderman
Ms. Andrea Lindgren
Ms. Mary Locher
Mark and Kathleen Lundberg
Liz Luszczek
Madeleine Marbach
Marinella's Ristorante Italiano
Ms. Shannon Marsden
Ms. Marion S. Martin
Diane Maurer
Ann McDonald
Marty and Marian McGowan
Ray and Mary McMahon
Ms. Susana Melgoza
Jackie Micek
Mr. and Mrs. Craig Miller
Ms. Liz Minogue
Ms. Cheryl R. Moen
Daniel and Marilyn Montgomery
Ms. Kimberly G. Morris
Mr. and Mrs. Don Motz
Ms. Lois Mouhelis
Ms. Phyllis A. Mueller
Terry Mueller
Ms. Melanie J. Murphy
Mr. and Mrs. Tom Newmann
Michael and Judith Nigro
Ruth Oberg
Ms. Sharon L. Ochwat
Ms. Tonya Ohern
Mr. and Mrs. Glenn Ohlson
Ms. Judith W. Olson
Ms. Natalie Owen
Alice E. Packard
Patricia Paolicchi
Kurt Parent
Byrd and Alice Parmelee
Thomas and Amy Perkins
Ms. Ruth Peterman
Mr. and Mrs. Kenneth Peterson
Robbie Plank
Roger and Sarah Poeppel
Ms. Cassandra J. Ponstein
Quintin Porter
Portillo's Restaurant Group
Ms. Karen Poulos
Ms. Lynda Pratscher
John and Mandy Rakow
Ms. Ruth Anne Rehfeldt
Ms. Tracey J. Reid
Ms. Alesha Renee
Mr. and Mrs. Kenneth Robbins
Mr. Bruce Rodman
Marlene and Bob Rosecrans
Nancy L. Ruby
Sandra Sansone Brennan
Alfred Savino
Mr. Russ Scanio
Ms. Carleen L. Schreder
Ms. Jane E. Schubert
Richard and Patricia Schwarze
Gerry Sczygiel
Ms. Sherie Shapiro
Ms. Vicki L. Shargo
Ms. Susan Simek
Mr. and Mrs. Todd Simmons
Mrs. Helen W. Sladek
Ms. Rosemary Snow
Ms. Faria Sepahrokh
Ms. Patricia B. Spence
Mrs. Sherry Spengel
Mr. Paul Spotts
Lynn St Germain
Mrs. Marilyn A. Steenwyk
Ms. Cheryl Stoneking
Melissa Striedl
Norma C. Stroner
Ms. Angela Stroud
Su Ki's Salon
Mr. and Mrs. Thomas J. Suhrbur
Ms. Melissa Sullivan
Suzette's Creperie
Dr. Nancy Svoboda
Grace and Len Swanson
Dr. Diane R. Szakonyi
Kasia Szczesniewski
Ms. Helen B. Szymanski
Ms. Kathleen Talenco
Ms. Laverne Tedeski
Ms. Donna Templeton
Mr. John Teschky
Paul Thompson
Colleen and Paul Trinko
Jean S. True
Two Bostons
Patricia and Anthony Vahcic
Ms. Lisa Vargas
Ms. Francine Venegas
Ms. Deborah L. Venezia
Village Links of Glen Ellyn
Susan Vogt
Mr. and Mrs. Michael Volk
Ms. Helen Vopenka
Judith Wagner
Penelope Wainwright
Walden Floral Design Co., Inc.
Ms. Cathleen Wallin
Larry Ward
Mr. Edward Warmowski
Mr. and Mrs. Bill Wash
WBEZ91.5 Chicago
Ms. Mary Lou Wehrli
Patricia and Richard Weichle
Anne and Jim Wengerd
Ms. Kathy Wessel
Robert and Jeanne Whisler
Lyn and Debbie Whiston
Ms. Mary Wiesen
Lenore Wilcox
Ms. Sandra Wildermuth
Ms. Kathy Wilders
Mr. Tod D. Willman
Ms. Olivia Schreiner and Mr. Justin Witte
Ms. Ying L. Wong
Mr. and Mrs. Robert Wulffen
Diane Meiborg and Roger Zacek
Mr. Richard Zuckerman
Corporate and Community
Sponsors
A Toda Madre
Adelle's Fine American Fare
Bank of America
Ball Horticultural Company
Brookdale Glen Ellyn
Christopher B. Burke Engineering
Clayco
College of DuPage Foundation
DoubleTree by Hilton Lisle Naperville
DuPage Convention and Visitors Bureau
DuPage Foundation
Follett
G. Carl Ball Family Foundation
Glen Prairie
Illinois Arts Council Agency
JCS Arts, Health and Education Fund of the DuPage Foundation
Legat Architects
Naperville Chamber of Commerce
National Endowment for the Arts
Nicor Gas
Nobel House
Nothing Bundt Cakes
Reserve 22
Santa Fe Restaurant
TM Financial Forensics
Vistex, Inc.
STG Divorce Law
90.9FM WDCB
West Suburban Art Society
302 Wheaton
Wight and Company