College of DuPage Choirs
May 11, 2023, 7:30pm
McAninch Arts Center at College of DuPage presents
College of DuPage
Choirs
Dr. Patrick O'Shea, Director
William Buhr, Accompanist
Concert Choir
Polyphony
Chamber Singers
Thursday, May 10, 2023
Belushi Performance Hall, 7:30 p.m.
Welcome!
On behalf of the entire staff, I welcome you to the McAninch Arts Center. We are so happy you are here and welcome you to our MAC family and hope you feel at home. We want this to be your home to unplug and connect to an evening filled with laughter, music, dance, or theatre. We strive to inspire you through unique and inspiring theater experiences. We hope to transcend your expectations with excellent service and special pre and post-show engagement opportunities that help you connect to the artists and art forms more deeply. While you are here, don't forget to take some time to visit the Cleve Carney Museum of Art in the Lobby to experience cutting-edge contemporary art or enjoy our full-service concession area.
When you leave, please stay connected to us by joining us on Facebook (AtTheMac) or by joining our e-newsletter to find out about added shows, events, and special offers (www.AtTheMAC.org). This year we challenge you to try something new at the MAC and expand your cultural palate. We invite you to join us for our free Global Flicks Film Series in February, to attend one of our student productions, or to join us this summer for the Andy Warhol Portfolios: A Life in Pop Exhibition.
We are thrilled that you have joined us, and if you should need anything during your visit, please don't hesitate to ask any of the staff, and we will do our best to accommodate you. We know you have many choices, and we are grateful you chose us. We sincerely hope you have a wonderful time and look forward to entertaining you.
Enjoy the show!

Diana Martinez
Director, McAninch Arts Center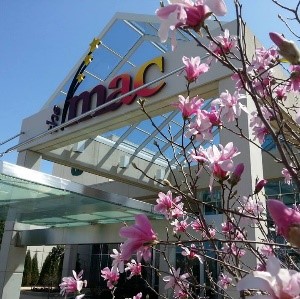 Music at the MAC
Welcome to a place where music is performed, studied, explored and shared!
In the McAninch Arts Center at College of DuPage, students and community musicians explore the musical arts, hone their skills, and entertain audiences. You can walk through our hallways and hear the sounds of instrumental and vocal ensembles, private lessons in all instruments and voice, music classes, and performances like the one you are enjoying today.
We hope you enjoy the broad range of music we make with collaborations of eager musicians and experienced faculty in classical, jazz and unclassifiable styles. All of our ensembles welcome new members at the start of every semester and perform regularly.
Music has thrived at COD for over four decades. While faculty, students, and audiences change, we are part of a legacy of music as an essential form of human expression from the very beginning of human life. The primacy of musical expression continues to this day, despite all obstacles.
We hope you enjoy tonight's concert. Drop in on our free Music Fridays @ Noon in MAC 140. Join us on Facebook (AtTheMAC) or join our e-newsletter for news about all the events at the MAC (www.AtTheMAC.org).
Thank you for joining us for these concerts. Enjoy the music!
The Music Faculty at College of DuPage
Concert Choir
From Frostiana
Randall Thompson (1899-1984)
1. The Road Not Taken
2. Choose Something Like a Star
Two Tudor Anthems
If Ye Love Me
Thomas Tallis (1505-1585)
Ave verum corpus (sung in Latin)
William Byrd (c. 1540-1623)
Hail, true Body, born of the Virgin Mary,
truly suffered, sacrificed on the cross for mankind,
from whose pierced side water and blood flowed:
Be for us a foretaste [of the Heavenly banquet]
in the trial of death!
O sweet, O holy, O Jesus, son of Mary,
have mercy on me. Amen.
If Music Be the Food of Love
David Dickau (b. 1953)
POLYPHONY*
A Nightingale Sang in Berkeley Square
Maschwitz/Sherwin, arr. Mohammed Salman & Francesca Dukala
All for Us
Timothy Lee McKenzie ("Labrinth") & Zendaya Maree Stoermer Coleman, arr. Logan Nicole
*Polyphony is a new student choral initiative at COD
INTERMISSION
CHAMBER SINGERS
Exultate Deo (sung in Latin)
Alessandro Scarlatti (1659-1725)
Praise the Lord, our helper. Alleluia.
Rejoice for the God of Jacob. Alleluia.
Alleluia
Randall Thompson (1899-1984)
Three Marian Motets (sung in Latin)
Patrick M. O'Shea (b. 1967)
1. Ave Maria
Hail Mary, full of grace,
the Lord is with thee.
Blessed art thou amongst women,
and blessed is the fruit of thy womb, Jesus.
Holy Mary, Mother of God,
pray for us sinners,
now and at the hour of our death.
[O Mother of God, remember me.] Amen.
2. Salve Regina
Hail, holy Queen, Mother of Mercy,
Hail our life, our sweetness and our hope.
To thee do we cry,
Poor banished children of Eve;
To thee do we send up our sighs,
Mourning and weeping in this valley of tears.
Turn then, most gracious advocate,
Thine eyes of mercy toward us;
And after this our exile,
Show unto us the blessed fruit of thy womb, Jesus.
O clement, O loving, O sweet Virgin Mary.
3. Regina coeli
Queen of heaven, rejoice, alleluia.
The Son you merited to bear, alleluia,
Has risen as he said, alleluia.
Pray to God for us, alleluia.
The Peace of Wild Things
Patrick M. O'Shea
Dúlamán (sung in Irish)
arr. Michael McGlynn
Oh gentle daughter, here come the wooing me.
Oh gentle mother, put the wheels in motion for me.
Chorus:
Seaweed, seaweed, seaweed of the yellow peaks
Irish seaweed of the yellow peaks
Seaweed, seaweed, seaweed of the ocean
Irish seaweed of the yellow peaks
I would go to Derry, with the Irish seaweed
"I would buy expensive shoes," said the Irish seaweed.
The Irish seaweed has beautiful black shoes.
The Irish seaweed has a beret and trousers.
Oh gentle daughter, here come the wooing me.
Oh gentle mother, put the wheels in motion for me.
There is a yellow gold head on the Irish seaweed.
There are two blunt ears on the Irish seaweed.
Northern Lights
Ola Gjeilo (b. 1978)
Salseo
Oscar Galián (b. 1960)
Selections from Candide
Leonard Bernstein (1918-1990), arr. Robert Page
The Best of All Possible Worlds
Make Our Garden Grow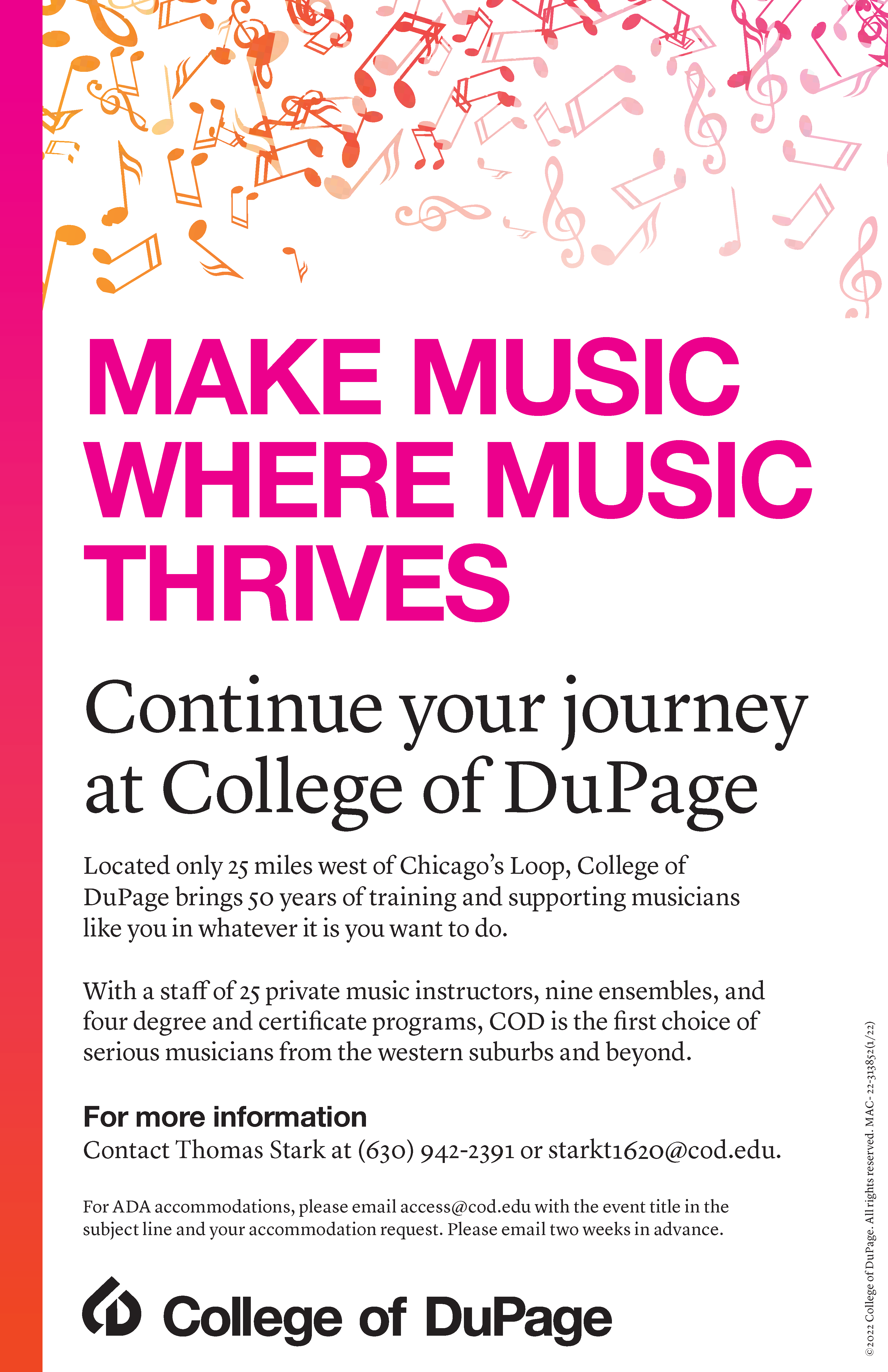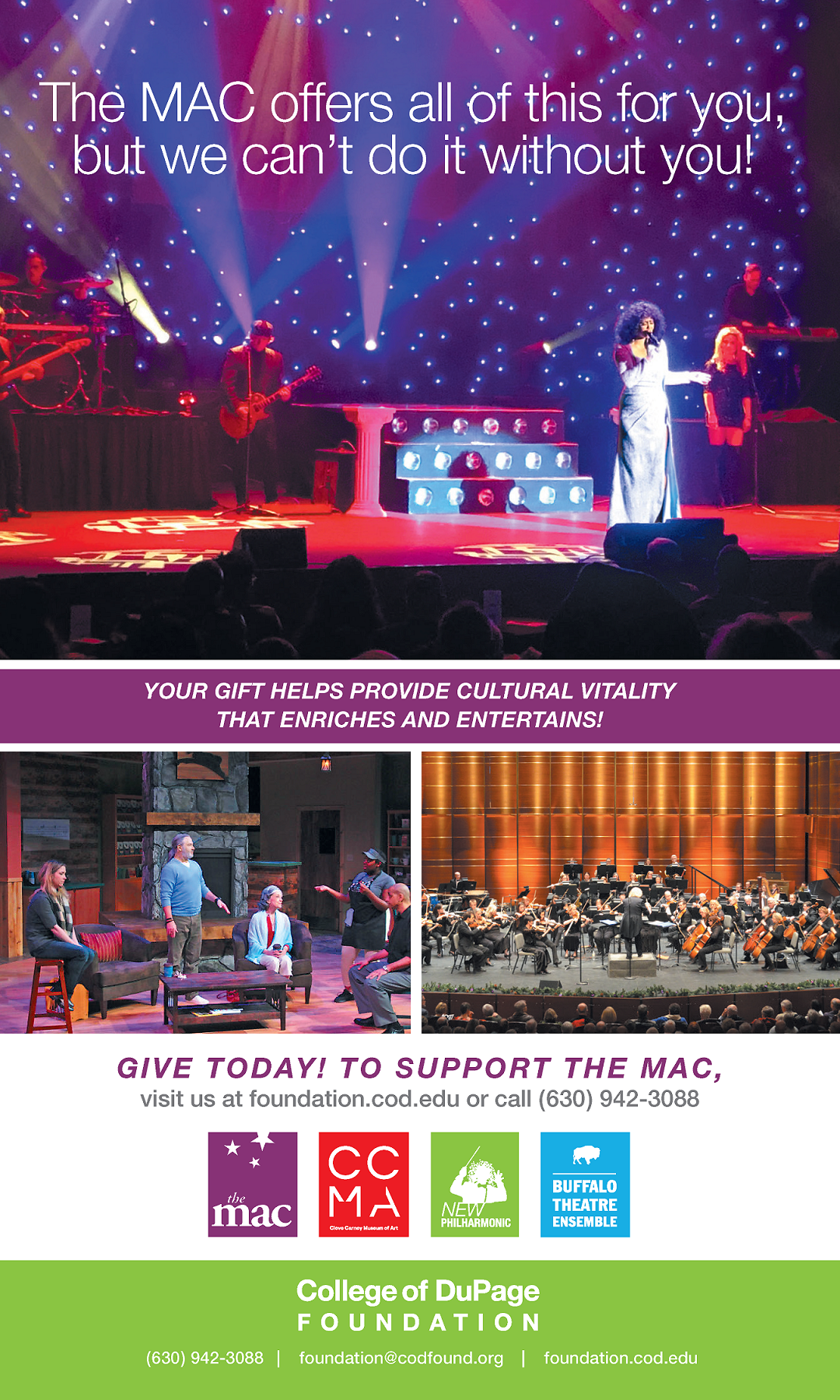 Dr. Patrick O'Shea, Director
William Buhr, Accompanist
Soprano
Eileen Campion
Juno Coss
Chloe Edwards
Mia Skaliotis
Nina Vargas
Hadley Weaver-Rivera
Alyssa Whitman
Alto
Julija Jovaisaite
Brenda Rodriguez
Sophie Roman
Julia Tesmond
Jillian Todd
Rebecca Watkins
Xinqian Zhu
Tenor
Jonathan Brana
Alex Gauss
Jay McElroy
David Raineri
Miles Regal
Bass

Charles Harper
Liam Heflin
Alvin Lim
Maxwell Sioson
Shravan Sreepathy
Matthew Van Duyn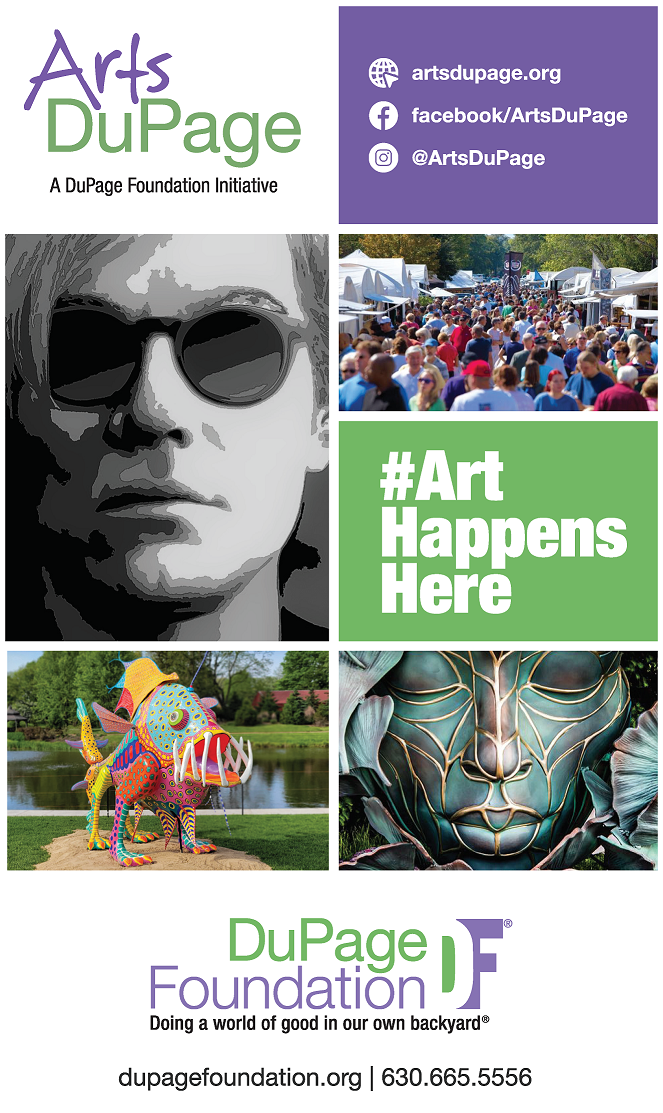 Soprano
Francesca Dukala*
Hadley Weaver-Rivera
Alto
Zoë Denson*
Alyssa DiVarco*
Tenor
Axiel Cano
Mohammed Salman
Bartlomiej Sporna
Bass
Miray McElroy
Jackson Pekny*
* Winner, John Belushi Music Scholarship, 2022-2023
Dr. Patrick O'Shea, Director
Soprano
Jenna Cima
Francesca Dukala*
Carley Messino
Emily Sheehan
Hadley Weaver-Rivera
Alto
Zoë Denson*
Alyssa DiVarco*
Janae McElroy
Cheyenne Nape
Amethyst Nieves
Tenor
Axiel Cano
Raif Galloway
McKinley Luster
Mohammed Salman
Bartlomiej Sporna
Bass
Jackson Pekny*
Sean Wagner
* Winner, John Belushi Music Scholarship, 2022-2023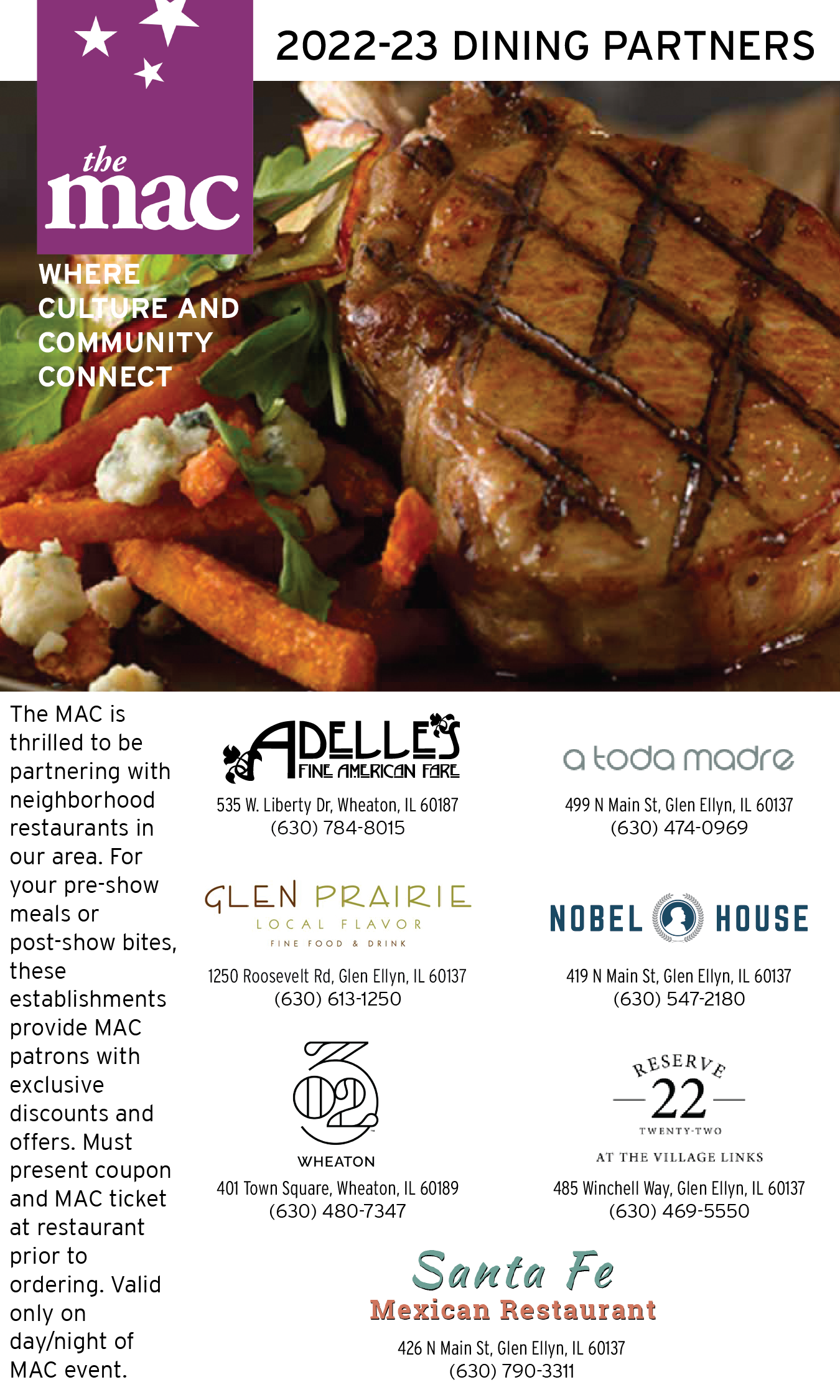 Dr. Patrick O'Shea
Director
Dr. Patrick O'Shea holds the degree of Doctor of Musical Arts in Choral Music from Arizona State University, Master of Music degree in Choral Music from the University of Illinois at Urbana-Champaign, and Bachelor of Music degree, summa cum laude, in Vocal Performance from Shenandoah Conservatory in Winchester, Va. His composition teachers have included the late Russell Woollen, as well as Thomas Fredrickson and Randall Shinn. He has served frequently as a clinician and adjudicator, and has been commissioned to write new works, particularly for choral and chamber music ensembles. Dr. O'Shea is a member of the American Choral Directors Association, the American Society of Composers Authors and Publishers, American Composers Forum, and Phi Mu Alpha Sinfonia music fraternity.
Enjoying a national reputation as an accompanist, chamber musician, adjudicator and clinician, William Buhr's work as a collaborative pianist has taken him to performing engagements in over thirty countries on six continents. Buhr has served on the accompanying staff of the Chicago Symphony Chorus at the invitation of founder/director Margaret Hillis, and has accompanied James Levine, Michael Tilson Thomas, Yo-Yo Ma, June Anderson, Berndt Weikl and others at the Ravinia Festival. He has also worked with Stephen Sondheim, Patti LuPone, Audra McDonald and Michael Cerveris in the Ravinia Festival productions of Sunday in The Park with George and Anyone Can Whistle.
Holding degrees from the University of Illinois and DePaul University, Mr. Buhr has appeared in many international festivals as well as numerous national and regional conventions of major musical and educational organizations. Mr. Buhr has served on the faculty of the Choral Music Experience Institute for Choral Teacher Education with Doreen Rao since its inception in 1986, and has played for the national touring companies of numerous Broadway musicals including Showboat, Disney's Beauty and the Beast, and The Phantom of the Opera. He has served as the accompanist of the New Classic Singers since 1986, and has enjoyed an association with Anima - Young Singers of Greater Chicago (formerly the Glen Ellyn Children's Chorus) since 1984.
Chamber Singers specialize in vocal chamber music of all periods with particular emphasis on Renaissance madrigal and motets, music of the 20th century, and the music of many cultures. Contemporary music includes major composers, avant-garde music and arrangements of folk, ethnic and popular music. This select ensemble includes voice majors, other music majors and other skilled singers.
Concert Choir is a non-auditioned ensemble that sings outstanding choral works of many styles, genres and eras. Repertoire includes short and medium-length works including folk, Gospel, classical, Broadway and contemporary works. Members come from all walks of campus life.
Polyphony is a new student-directed a cappella choral initiative at College of DuPage. Under the leadership of Francesca Dukala and Mohammed Salman, the ensemble selects, rehearses, and produces arrangements of vocal music. This concert marks the group's public debut.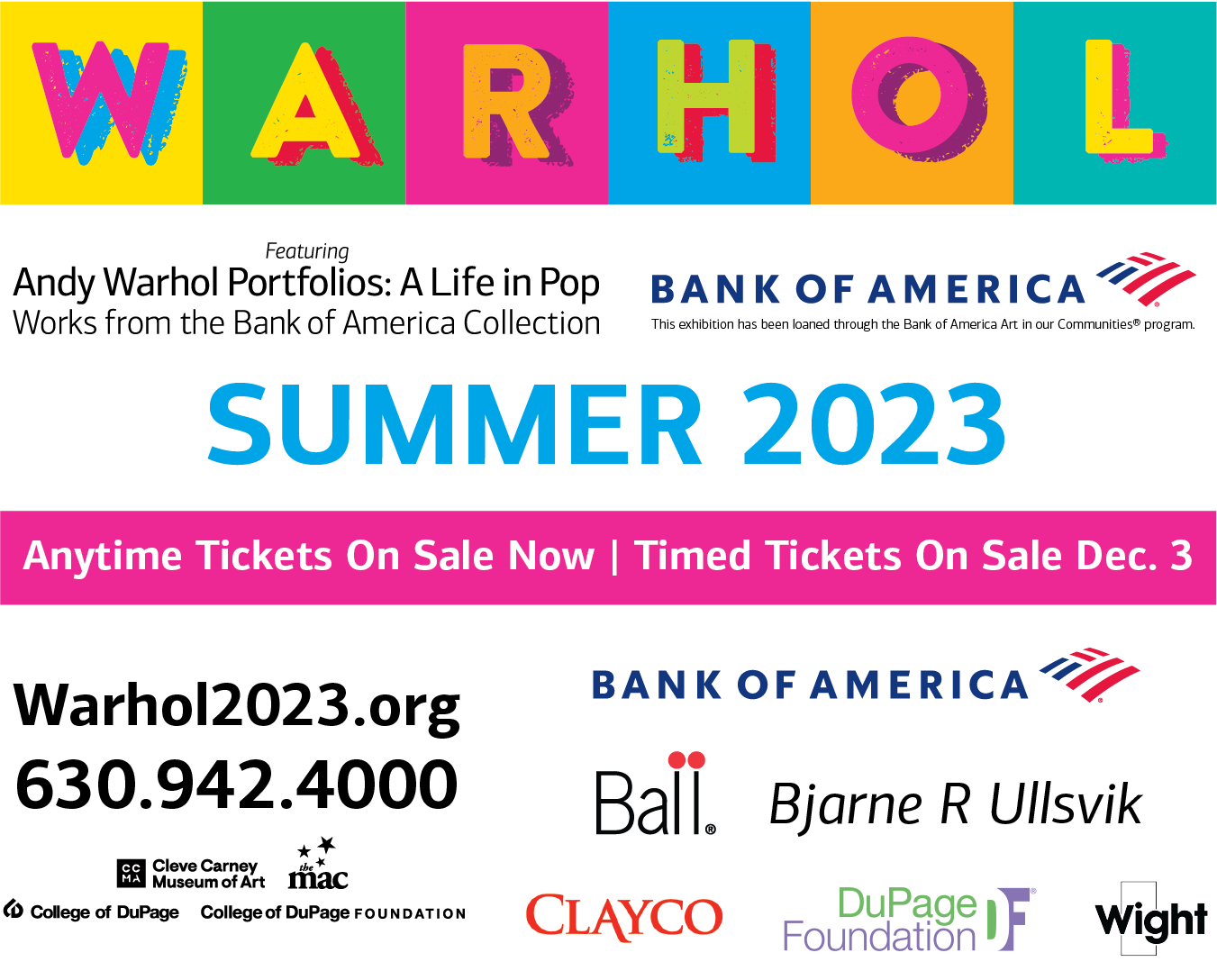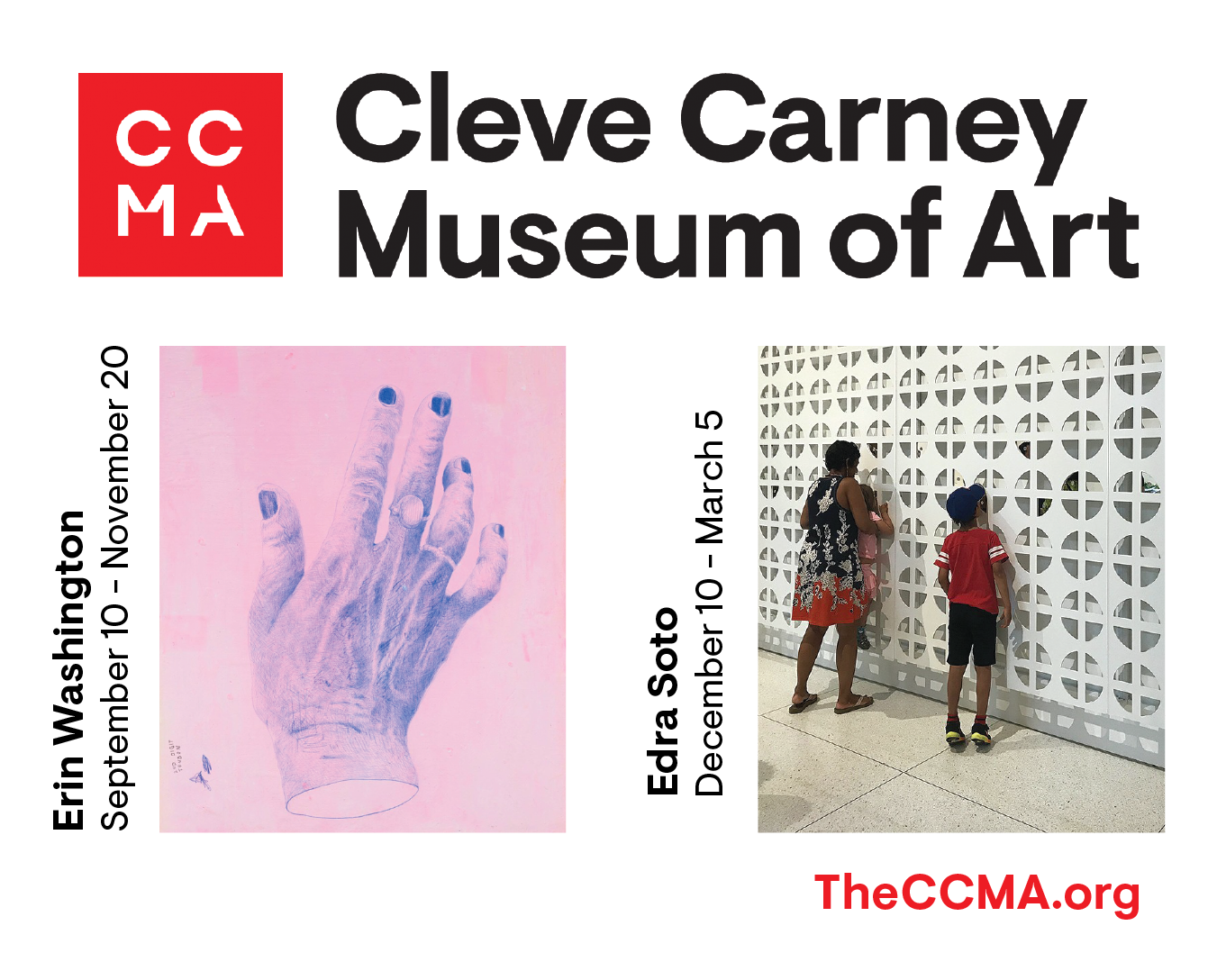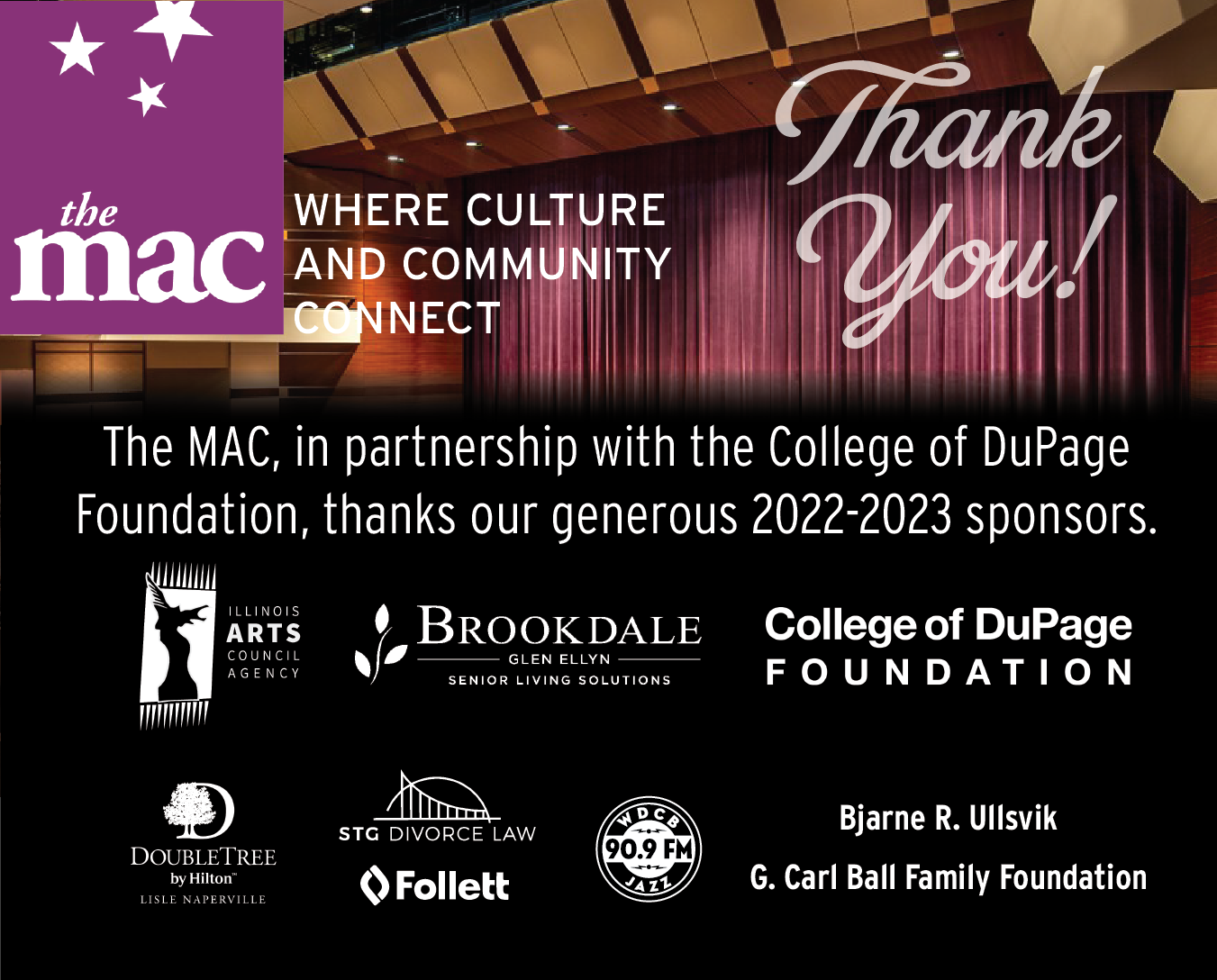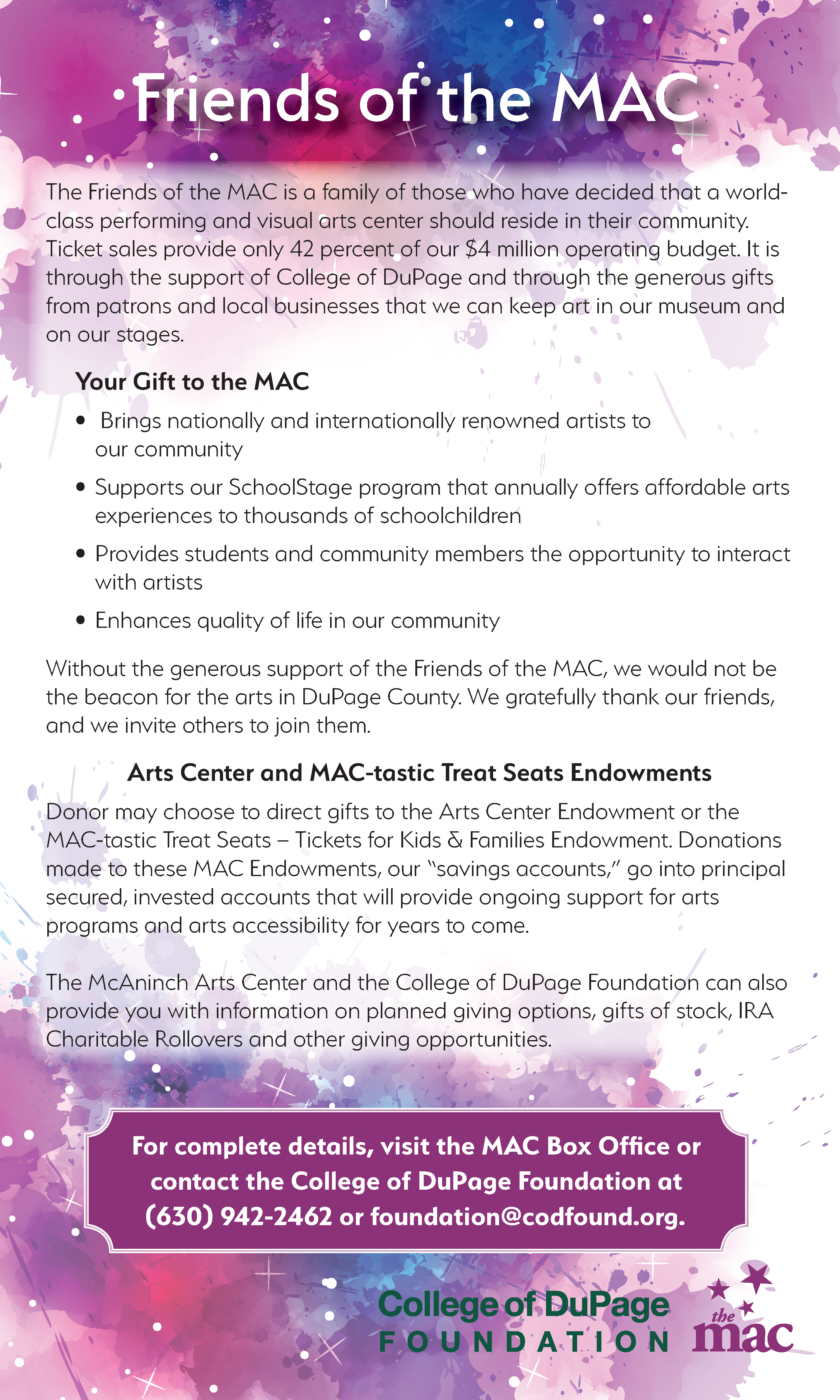 McAninch Arts Center acknowledges and gives grateful thanks to those donors who have contributed in support of the MAC mission and vision. This list of donors reflects contributions made from Dec.1, 2020 – Aug. 31 2022. While we carefully prepared this list, we recognize that errors may have occurred. Please accept our apology if you are not properly represented on this list and contact the College of DuPage Foundation at (630) 942-2462 so we may correct our records.
Leadership Circle ($5,000+)
Anonymous (4)
American International Group
Lowell and Barbara Anderson
The John A. Attard Family Foundation
Anna Ball
Bank of America
Dr. and Mrs. Brian W. Caputo
Mrs. Clark G. Carpenter
Dr. and Ms. Mark A. Curtis-Chavez
Anita Dickson
DuPage Foundation
Follett Higher Education Group
Mr. David J. Frank
Debbie Fulks
G. Carl Ball Family Foundation
Goya Foods, Inc
JCS Fund of DuPage Foundation
Karen and Gene Kuhn
La Tequileria, Inc.
Mr. and Mrs. Richard Lamb and Susan and Richard Lamb Charitable Fund of The DuPage Foundation
Mr. Larry C. Larson*
Legat Architects, Inc.
Marilyn H. Wolff Foundation
David and Carolyn May
Dr. and Mrs. Harold D. McAninch
Margaret and Michael McCoy
Jane E. Moore
Ms. Kimberly G. Morris
Joan Morrissey
Drs. Donald E. and Mary Ellen Newsom
Joan and Bob Olach
Mr. Doug Peterson
Mr. and Mrs. Mark A. Peterson
Meri Phillips
Gary and Mary Rash
John Rutledge and Betty Joseph
Charles Schlau
Mr. and Mrs. Steven E. Shebik
STG Divorce Law
Terrence J. Taylor and Maureen Sullivan Taylor
Bjarne R. Ullsvik
VALIC
James and Patricia Vary
Dr. Donald G. Westlake
Wight & Company
Mark Wight and Eszter Borvendeg
Ms. Kathleen C. Yosko
Encore Circle $2,500-$4,999
Anonymous (2)
Mr. and Mrs. Mark F. Baggio
Joseph and Betsy Ballek
Brookdale Glen Ellyn Senior Living Community
Dr. and Mrs. Christopher B. Burke
John and Pamela Dalby
Enertherm Corporation/Russ and Judy Flores
Representative Terra Costa Howard and Nick Howard
Mr. and Mrs. James H. Knippen, II
Mr. and Mrs. Gary Lietz
Ms. Diana L. Martinez
Representative Deanne M. Mazzochi
Judith May O'Dell
Dorothy I. O'Reilly
Dr. and Mrs. Craig Pieters
Mr. and Mrs. William E. Podgorski
Kelly and Roland Raffel, in memory of Herbert K. Raffel
Mr. Paul Rom
Judy Ronaldson
Rotary Club of Glen Ellyn
Mr. and Mrs. Frank Shoemaker
Geraldine Smrcina
Marilyn Smrcina
Angel and Troy Traub
Mr. and Mrs. Michael R. Webb
Wheaton Noon Rotary
Bonnie M. Wheaton
Director's Circle $1,000-$2,499
Anonymous (4)
Robert and Lynne Anderson and Robert and Lynne Anderson Charitable Fund of US Charitable Gift Trust
Ms. Charlotte Babitzke
Katherine Balek
Milt and Heide Bentley
Mr. and Mrs. James Blaha
Prof. and Mrs. Charles E. Boone
Ronald and Hope Bucher
Connie Canaday Howard and Rex Howard
Capt. Bernardo lorgulescu USMC Memorial Fund DuPage Fdn
Chicago Westmont Tesla
Community Foundation of Will County
Janet Derber
James and Marie Drasal and Drasal Family Fund of Fidelity Charitable Gift Fund
Mr. Ryan M. Ellison
Anonymous Design, Inc.
Marcela Fanning
John and Joann Faulhaber
Ms. Renee J. Giragos
Mr. and Mrs. Robert G. Hartman
Mr. and Mrs. John A. Herndon
Lance Herning
Mr. Mark J. Hill
Mr. Glenn Hopkins
Humernansky Family Foundation
Jorge and Beatriz Iorgulescu
Mr. and Mrs. James E. Jenkins
Jeffrey Jens and Ann Boisclair
Mr. and Mrs. Walter J. Johnson
Mr. and Mrs. James Klang
Richard and Sheila Komarek
Charlene Kornoski-Du Vall
Mr. William Kronenberg
Linda Lauterbach
Ida Lee
Ms. Mary Locher
Ms. Jennifer Mackey
Marilyn and Tipton McCawley, Jr.
John and Lynette McCortney
Mr. and Mrs. Todd Menenberg and Todd and Mimi Menenberg Charitable Fund
LTC and Mrs. James Milobowski
Bill and Nancy Moore
Mr. and Mrs. Ray Mulacek
John Mulherin
Ms. Emi Murata
Mr. and Mrs. Larry G. Murdock
Ms. Barbara Murphy
Kirk Muspratt, in memory of Henry and Jeanette Giragos
Nicor Gas
Jane Oldfield
Mr. and Mrs. Robert D. Owen
Helen Pachay
Madeleine Pachay
Mr. and Mrs. Anthony G. Padgett
Jim and Lorraine Paulissen
Ms. Linda A. Picchiottino
Jeffrey and Debora Ponko
Mr. and Mrs. Paul P. Pyrcik, Jr.
Richard and Elizabeth Quaintance
Ginny and Don Raths
Al and Cecile Robinson
The Rev. Dr. Curtis and Leanne Rolfe
Jordan Ross
Rotary International District 6440
Rotary International District 6450, Inc
Ms. Theresa M. Sak
Ms. Lisa Savegnago and Mr. Ronald A. Johnson
Mr. John Schofield
Mr. and Mrs. Kenneth Serwinski and the Kenneth and Nancy Serwinski Charitable Fund - Schwab Charitable
Kristin and Peter Shulman
Skeet and Laura Skeet
Mr. and Mrs. D. G. Stephenson, Jr.
Anthony and Mona Taylor
Judith S. Thuer
Mr. and Mrs. Avram Tucker
USG Foundation
Theodore M. Utchen
Dr. and Mrs. E. Jay Van Cura and The E Jay Van Cura MD Charitable Fund of the Vanguard Charitable Endowment Program
Vistex, Inc
Scott and Kristen Wiersum
Rich and Kathy Wilders
Jo Anne Zipperer
Ambassador Circle $500-$999
Anonymous (2)
Tony Achilles
Ms. Bonniejean Alford
Col. and Mrs. Renato P. Bacci, Jr.
Ms. Susannah Ball
Jack and Mary Ellen Barry
Gayle and Don Bartell
Ms. Eunice Becker
Mr. Geoffrey Bevington
Mr. and Mrs. Collin M. Biggs
William Bulger
Ed and Kay Burton
Peach and Wayne Carr
Mr. Robert B. Chasteen
Greg and Janet Chejfec
Chocolaterie Stam of Glen Ellyn
Megan and Peter Clifford
Delta Airlines
Dempsey-Musker
Barbara DiGuido
Robert and Carol Drake, Jr.
William and Kathleen Drennan
William and Sally Newton Fairbank
Ms. Marla Felsten
Mr. Anthony Fitzpatrick
Mr. and Mrs. Jose G. Flores
Ms. Karen Gustafson
Ginni and Chris
Gwen and Chet Henry
Ms. Judith Hunnicutt
Dr. Beth Johnson
Christine Kickels
Ms. Julie Knudson and Mr. Paul Nielson
Ms. Kathy Leimbach
Mr. and Mrs. Edward Makauskas
Barb and Scott Marquardt
Mr. Henry A. Matthews
Mr. Donald E. McGowan and Ms. Mary L. Prazak
Mr. Glenn McMurray
Mr. and Mrs. John Meier
Mr. and Mrs. Philip Norton
Karen Webb Owen
Parkers' Restaurant and Bar
Mr. and Mrs. Mark Pfefferman
PGA Tour Superstore
Pica-do-yo, LLC
Ms. Diane G. Rath
Ms. Amy Ripepi
Ms. Celia E. Rodee
Sylvia Rodee
Rotary Club of Carol Stream (Club 3112)
Ms. Lisa Sallwasser
The Shimp Family
Ms. Donna Jean Simon
Mrs. Marilyn A. Steenwyk
Mr. and Mrs. Anthony J. Wdowiarz
Ms. Kathy A. Wessel
Wheaton Rotary A.M. Club
Mr. and Mrs. Robert E. Wulffen
Performer ($250-$499)
Anonymous (13)
Young Ahn
Terri Allen
Mr. and Mrs. Brandon Anderson
Mr. and Mrs. Tom Anderson
Mrs. Lynnette Arendt
Barbara and Paul Aronson
Vickie Austin
Harold and Karen Bauer
Mr. and Mrs. Ronald N. Ben
Mrs. Deborah F. Borge
Jim and Sandy Boves
Mr. Franklin E. Bowes
Lesley Brown
Cabernet & Company
Gayatri Choudhary
Ms. Linda Clark
College of DuPage Foundation
Ms. Jenny Croitoru
Mr. James M. Cronin
Sharon D'Alessandro
Ms. Sara De Zara
George W. and Ann Dervis
Joy and Ron Detmer
Senator and Mrs. Kirk Dillard
Ms. Mary A. Donlon
Evalee Dumas
Joanne East
Carol and David Eisinger
Joseph and Frances Eraci
Ms. Brenda Eriksen
Christine and Craig Fenne
David and Janet Fox
Kenneth D. Frank
Marcia and Lorne Frank
Mr. and Mrs. Tim Franzen
David Fraser
Ms. Marilyn Fredrickson
Ms. Rebecca Garcia
Ms. Margaret R. Glenzinski
Ms. Joann Gras
Ms. Adrianne Gregory
Mr. Bruce Guzman
Catherine and Art Hall
Greg and Alexandra Hart
Brad and Victoria Hauserman
Jean M. Hawkinson
Mr. and Mrs. John D. Hlotke
Judy A. Hoskins
Mr. and Mrs. Frank C. Hudetz
Stephanie Iglehart
Mr. Bob Jackula
Janet and John Judd
Mr. and Mrs. Paul W. Junkroski
Ms. Barbara Kamm
Karl and Lee Ann Karnatz
Virginia and Charles Klingsporn
John P. and Catherine M. Kos
Michael F. Kozlowski
Gregory and Kristine Larsen
Ms. Bernadette Laszewski and Mr. John Fossen
Mrs. and Mr. Cindy Lattimer
Massimo Letizia
Ms. Alixe Lischett
Mrs. Hsiu Susan Logan
Mr. and Mrs. Ross Manire
Marinella's Ristorante Italiano
Mr. and Mrs. Daniel E. Marsh
Mr. and Mrs. Rick Massa
Mr. and Mrs. William E. Matte, Jr.
McAninch Art Center at College of DuPage
Ellen and Daniel McGowan
Florine McKay
Ms. Beatriz Mendoza
Nina and Mark Menis
Dr. and Mrs. John Messitt
Mr. and Mrs. Kenneth Metcalfe
Monarch Landing
Mr. and Mrs. Darren Morrison
Mr. and Mrs. David W. Morton
Ms. and Mr. Jane Mrofka
Barbara and Ted Nagengast
Mr. and Mrs. John Nassos
Ms. Kerry O'Brien and Mr. Doug King
Mr. Dan O'Connor
Ms. and Mr. Adriana Ohl Zamora
Olive 'N Vinnie's Oil and Balsamic Bar
Ms. Debra Ombrello
Gayle Orlando
Ms. Vivian Palicki
Mr. Jim Peterson
Mr. and Mrs. Kenneth Peterson
John J. and Mary A. Plunkett
Press Photography Network
Brian and Ambika Reid
Ms. Patricia Read
Barb and Kell Reimann
Richard J.and Linda J. Sieracki Foundation
Ms. Rene' M. Richards
Mr. and Mrs. Kirk T. Roberts
Ms. Yolanda E. Rocio
Rotary Club of Bloomingdale-Roselle
Janey Sarther
Mr. Larry Schouten
Jerry and Susan Schurmeier
Dr. Thomas R. Scott
Mr. Gerald Sendra
Mr. and Ms. Andrew Smith and the Andrew and Maria Smith Charitable Fund - Fidelity Charitable
Mr. Vince Sparrow
Chris Steinys
Lisa and Ted Stevens
Suzan and Glenn Stith
Ms. Janet Stiven
Cherry Stoddard
Su Ki's Salon
Ms. Patti Taves
Ms. Marie L. Tenzinger
The Sentius Charitable Fund
John and Colleen Tovar
Mr. David Victor
Mr. and Mrs. John W. Vires
Kathryn Voland-Mann
Mr. Jeremy Vrtis
Ms. Deborah Walsh
Mr. Edward Warmowski
Ms. Nancy Webster
Western Springs Music Club
Ginger and Paul Wheeler
Ms. Olivia Schreiner and Mr. Justin Witte
Jerry and Lin Zielinski
Mr. and Mrs. Thomas Zimmermann
Friend ($50-249)
Anonymous (19)
A Toda Madre
Sue Adams
Peggy Aldworth
Nancy Allured
American Association of University Women - Lombard
American Association of University Women
Tina Connelly and Dennis Anderson
Andrew's Garden
Ms. Nancy Arango
Ms. Christine A. Aument
Avanzare Restaurant
Cynthia Baranowski
Darlene Barger
A. C. Barnicle
Bob and Joy Barrell
Ms. Constance Barreras
Amelia Barrett
Debbie Barrett and Barry Zelinski
Ms. Pam Bartle
Ms. Betty Basista Ronaldson
Betty and Bob Becker
Ms. Beverly J. Bednarik
Biff Behr and Lynne Richman
Ms. Colleen Bell
Ms. Patricia Bell-Daniels
Marty and Betty Bender
Mr. and Mrs. Bradley Bensenberg
Mr. Gregory Bewick
Mr. Leonard Bielefeldt
Mr. and Mrs. Chris Binnig
Mrs. Germaine Bird
Ms. Dianne Birdsall
Mr. and Mrs. Paul Bolbat
Mr. and Mrs. James Borus
Mr. and Mrs. Larry Boward
Susan Brassfield
Mr. Gerard Brosnan
Ms. Joanie Brosnan
Mr. George Bruce
Nickey Brummel
Dr. and Mrs. John E. Buntrock
Mr. and Mrs. Charles C. Burgis
Mildred and Harold Burrow
Mr. and Mrs. Robert Burrows
Mr. and Ms. Mark Bussey
C.B. Conlin Landscapes, Inc
Mr. and Mrs. Will Calderwood
Cantigny Golf Club
Ms. Virginia Cantu
Ms. Katherine Carmichael
Ms. Jennifer Carrillo
Jim Carsten
Mrs. Janet Casey
Mr. Joseph Cassidy
Mr. Bruce Caster
Ms. Lourdes S. Chew
Ms. Nancy Chlumsky
Ms. Diana Christopher
Mr. and Mrs. Mike Cittadino
Mr. and Mrs. Alan L. Clark
Ms. Michele Clemen
Judy Coates
Ms. Linda Coen
Ms. Gretchen Colavito
Mr. and Mrs. Jim Connolly
Peggy Connolly
Mr. and Mrs. Paul L. Conti
Ms. Patricia Conway
Ms. Erica Coppolino
Bill Curry and Gretchen Fleming
Ms. Diane M. Curtis
CycleBar Wheaton
Lee Dabkey
Jeanne E. Davik
DC Body Bar
Marilyn and Gene Dicola
Ms. Katheryn Dillon
Ms. Rosalinda Dominguez
Mark and Kim Dorn
DoubleTree by Hilton Lisle Naperville
Ms. Alice Douglas
Ms. Margaret Doyle
Alan and Carolyn Drake
Bruce and Kathy Dudzik
Jenny Dunbar
Ms. Anita Dykema
Daniel Edelman and Fran Kravitz
Mr. and Mrs. Thomas B. Egan
Penelope Ellsworth
William Epcke
Ms. Jennifer Evans
Miles Evans
Expedia
Ms. Ann Fink
Mr. and Mrs. Todd Fischer
Ms. Janice L. Fogle
Eric and Marilyn Fors
Ms. Judith D. Frazier
Ruta Freimanis
Jay French
William Fullriede
Fusion Hair Salon
Ms. Anne Gabriel
Jan Gahala
Ms. Jo Anne Ganziano
Mary Jane Garrett
Mr. Christopher A. Gekas
James and Nancy Gianfrancisco
Bob and Carrie Gibson
Mr. and Mrs. Jeffrey Gibson
Mr. and Mrs. Daniel Glab
Glen Ellyn Historical Society
Dr. Gloria Golec
Mr. Gerald W. Good
Ms. Anne Gould
Ms. Kathleen Graffam
Jack and Robin Graham and the Graham Giving Fund of Fidelity Charitable
Lenn Grayes
Ms. Aldona Green
Ms. Cathy Griffin
Ms. Wanda Gustas
Donna Guy
Ms. Laura Guzman
Kim Hahn
Mr. and Mrs. David Hall
Ms. Amy Hallowell
Ms. Karen Hanmer
Lubna and Faraz Haque
Ms. Leah Harding
Diana and Gary Harper
Mr. and Mrs. Thomas R. Hattan
Ms. Jennifer Hayward
Mr. and Mrs. Edward M. Hegarty
Paula and James Hellige
Ms. Ann B. Henderson
Mr. and Mrs. Rich Henderson
Mr. Lloyd Hendrickson
Susan S. Hennig
Ms. Susan Hervey
Sandra Hill
Ron Hilton
Allan G. Hins and Marilyn E. Wilgocki
Ms. Heidi J. Holan
Ms. Rosa Lidia Huante
Illinois Tool Works
Ms. Pam Imbeau
Fatenah Issa
Mr. Charles Jakubowski
Ms. Joanne Jannsen
Ms. Adriana Janutka
Ms. Marilyn L. Jelinek
Ms. Jean M. Jeske
Edward and Susan Jeszka
Mary Ann Jirak
Mr. and Mrs. Tomas Johansson
Tony and Julie Johnson
Mr. Brian K. Johnson
Mr. Timothy Johnson
Jolie Charcuterie
Ms. Felicia S. Kaplan
Tom and Kay Kelly
Ms. Violet Kerbbel
Mr. Dylan Kim
Mr. Randolph King
Ms. Bernadette Kniebusch
Ms. Carole Kohout
Elaine and Roger Kolman
Ulrike Konchan
Ms. Anne Kopke
Ms. Lori Kramer
Ms. Shelley Krause
Ms. Serena Krush
Ms. Claire Krzyzewski
Mr. and Mrs. Thomas J. Kuhn
Linda Kulikowski
Mr. John Kunkes
L.L. Bean
Mr. John L. Ladle, Jr.
Ms. Kathryn S. Lahey
Mr. and Mrs. William Laing
Eileen B. Landau, Fidelity Charitable Trust, in Memory of Eliot A. Landau and Cateria A. Pryde
Ms. Lea Lazarus
Ms. Cheryl LeeVan
Mr. and Mrs. John Liedtke
Travis Linderman
Ms. Andrea Lindgren
Ms. Harriett Lindstrom
Ms. Donna J. Luce
Mark and Kathleen Lundberg
Liz Luszczek
Ms. Anne Lysaught
Maestro Artist Management
Leal Maloney
Madeleine and Ralph Marbach
Diane Maurer
Ms. Christine Maxwell
Jeffrey May
Ms. Elaine McCluskey
Mrs. Dorothy McCormack
Ms. Kathleen McCullough
Ann McDonald
Mr. and Mrs. David M. McGowan
Mr. and Mrs. James McGuire
Mary and Ray McMahon
Ms. Susana Melgoza
Meson Sabika
Michael and Sandra Meyers
Mrs. Wayne J. Micek
Mr. and Mrs. Francis Mies
Mr. and Mrs. Craig Miller
Ms. Kendra Miller
Ms. Liz Minogue
Ms. Cheryl R. Moen
Daniel and Marilyn Montgomery
Bud and Pat Motz
Mr. and Mrs. Don Motz
Ms. Lois Mouhelis
Ms. Phyllis A. Mueller
Terry Mueller
Ernest and JoAnne Nassos
National Museum of Mexican Art
Michael and Judith Nigro
James and Joan Nocera
Mr. John L. Norton
Ruth Oberg
Ms. Tonya Ohern
Gwen O'Loughlin
Ms. Judith W. Olson
Ms. Natalie Owen
Alice E. Packard
Greg and Sue Pawlowicz
Ms. Kimberly Peckenpaugh
Ms. Ruth Peterman
Ms. Erin Peterson
Rohan and Merlyn Phillips
Mr. and Mrs. Edward Pillar
Pinecones & Stitches
Lisa Pint
Roger and Sarah Poeppel
Ms. Cassandra J. Ponstein
Quintin Porter
Mrs. Karen Poulos
Ms. Lynda Pratscher
Roger and Vivian Pscherer
John and Mandy Rakow
Ms. Mari Kaye Rath
Mr. William C. Raymond
Ms. Tracey J. Reid
Reserve 22 Restaurant at Village Links
Mr. Leslie Robbins
Marlene and Bob Rosecrans
Ms. Patricia M. Rotondi
Mr. and Mrs. Gus A. Rousonelos
Nancy L. Ruby
Mr. and Mrs. Larry Rynning
Sandra Sansone Brennan
Alfred Savino
Mr. Russ Scanio
Ms. Carleen L. Schreder
Mr. Carl Schref
Ms. Jane E. Schubert
Richard and Patricia Schwarze
Gerry Sczygiel
Ms. Sherie Shapiro
Ms. Vicki L. Shargo
Awad and Rhoda Sifri
Ms. Susan Simek
Mike Sitrick
Mrs. Helen W. Sladek
Ms. Peggy Slepian
Mr. and Mrs. Stephen Smith
Ms. Rosemary Snow
Ms. Faria Sepahrokh
Ms. Barbara Soris
Ms. Patricia B. Spence
Mr. and Mrs. Hugh Spencer
Mrs. Sherry Spengel
Ms. Catherine Sreckovich
Lynn St Germain
Ms. Eliza Stern
Dr. and Mrs. Conrad Stoll
Ms. Cheryl Stoneking
Mr. and Mrs. John Stotts
Melissa Striedl
Norma C. Stroner
Ms. Angela Stroud
Mr. and Mrs. Thomas J. Suhrbur
Ms. Melissa Sullivan
Dr. Nancy Svoboda
Grace and Len Swanson
Katherine Swihart
Dr. Diane R. Szakonyi
Kasia Szczesniewski
Tom and Jan Szot
Ms. Helen B. Szymanski
Ms. Kathleen Talenco
Ms. Macarena Tamayo-Calabrese
Ms. Laverne Tedeski
Ms. Donna Templeton
Mr. John Teschky
Virginia and Jerry Thompson
Paul Thompson
Treasure House Resale Shop
Trinity Irish Dancers
Colleen and Paul Trinko
Ms. Robin S. Tryloff
Mr. Thomas Turigliatto
Ms. Nancy H. Turner
Ms. Carol Upshaw
Patricia and Anthony Vahcic
Ms. Lisa Vargas
Ms. Francine Venegas
Ms. Deborah L. Venezia
Mr. and Mrs. Michael Volk
Ms. Helen Vopenka
Ms. Patricia Vopenka
Judith Wagner
Penelope Wainwright
Ms. Cathleen Wallin
Larry Ward
Judy Webster
Ms. Mary Lou Wehrli
Patricia and Richard Weichle
Robert and Marlene Weiler
Anne and Jim Wengerd
John and Bobbi Wheatley
Whiskey Acres
Robert and Jeanne Whisler
Ms. Mary Wiesen
Lenore Wilcox
Mr. Tod D. Willman
Ms. Paula Willuweit Pyrcik
Joseph and Laura Wilmarth Tyna
Ms. Jolene Wise
Ms. Ying L. Wong
Mr. John Wright
Ms. Janice Yohanan
Diane Meiborg and Roger Zacek
Ms. Sabrina N. Zeidler
Mr. Richard Zuckerman
Corporate and Community Sponsors
21c. Museum Hotel
A Toda Madre
A.Traub & Associates
Adelle's Fine American Fare
Aero Mexico/Delta
AIG Retirement Services
American International Group
Arts Midwest
Bank of America
Ball Horticultural Company
Bat 17 Lombard
Brookdale Glen Ellyn
Christopher B. Burke Engineering
Clayco
College of DuPage Foundation
Crowne Plaza Hotel
DoubleTree by Hilton Lisle Naperville
DuPage Convention and Visitors Bureau
DuPage Foundation
Ecolab
El Famous Burrito
Enjoy Illinois/Department of Commerce and Economic Opportunity
Extract Juicery
Follett
G. Carl Ball Family Foundation
Glen Prairie
Goya Foods
Illinois Arts Council Agency
JCS Fund of the DuPage Foundation
La Tequileria, Inc.
Legat Architects
Naperville Convention and Visitors Bureau
National Endowment for the Arts
Nicor Gas
Nobel House
Nothing Bundt Cakes
Reserve 22
Rotary Club of Bloomingdale-Roselle
Rotary Club of Carol Stream
Rotary Club of Glen Ellyn
Rotary International District 6440
Rotary International District 6450
Santa Fe Restaurant
Small Business Administration-Shuttered Venue Operators Grant
STG Divorce Law
90.9FM WDCB
West Suburban Art Society
302 Wheaton
Wheaton A.M. Rotary Club
Wight and Company
WXRT
* includes Seaton Society