University of Tennessee Symphony Orchestra: Statements
Sunday, October 15, 2023 at 4:00 p.m.
University of Tennessee Symphony Orchestra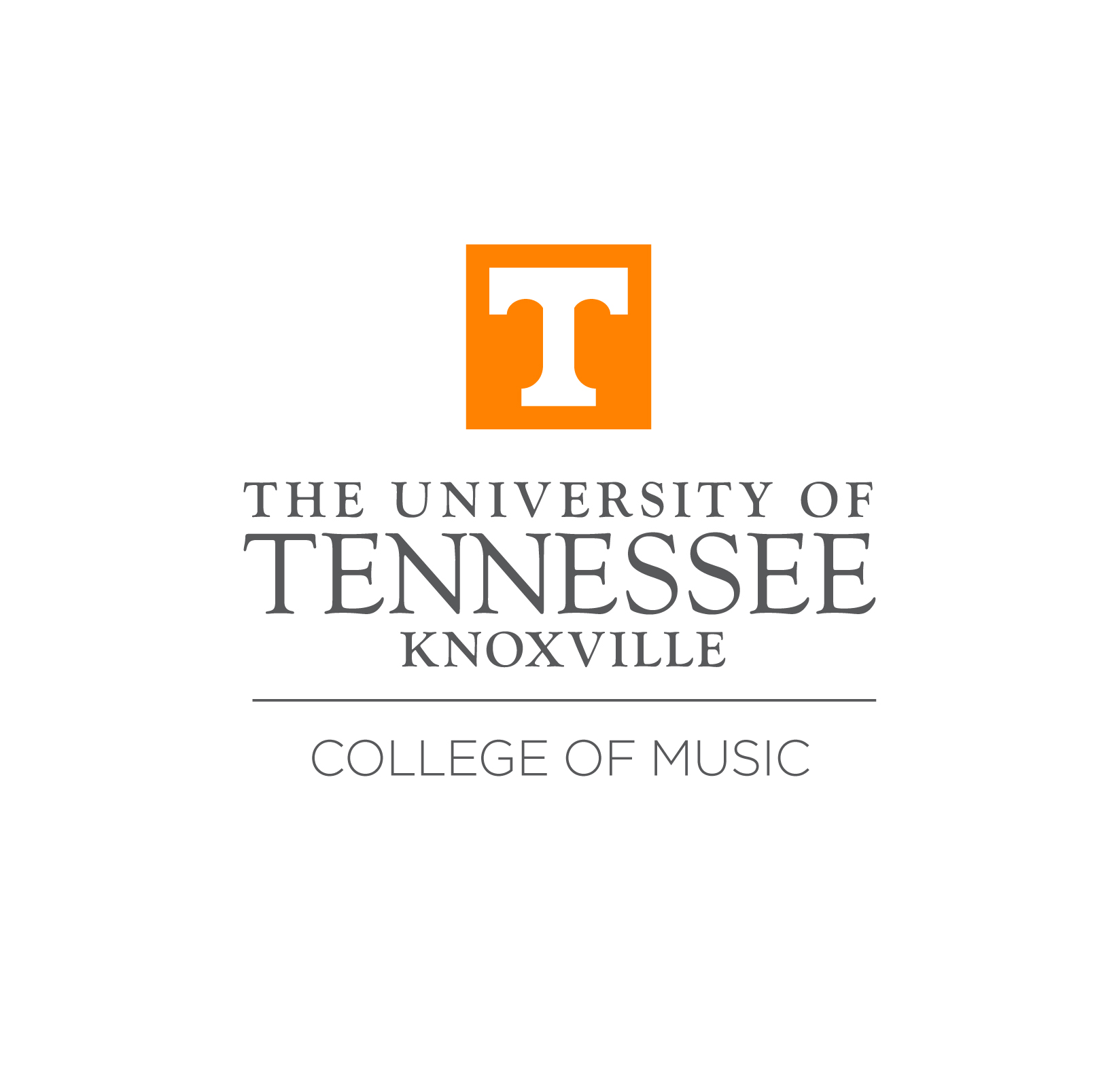 James Fellenbaum, Conductor
Sunday, October 15, 2023 at 4:00 p.m.
James R. Cox Auditorium
Alumni Memorial Building
University of Tennessee, Knoxville
Finlandia
Jean Sibelius
Cello Concerto in A Minor, Op. 129
Robert Schumann
Nicht zu schnell
Langsam
Sehr lebhaft
Wesley Baldwin, cello
---
INTERMISSION
---
Variations on a Theme by Haydn
(St. Anthony Variations)
Johannes Brahms
Chorale St. Antoni. Andante
Variation I. Poco più animato
Variation II. Più vivace
Variation III. Con moto
Variation IV. Andante con moto
Variation V. Vivace
Variation VI. Vivace
Variation VII. Grazioso
Variation VIII. Presto non troppo
Finale. Andante
Hunter Wilburn, conductor
Maria Castillo, flute
Jaren Atherholt, oboe
Victor Chavez, clarinet
Benjamin Atherholt, bassoon
Katie Johnson-Webb, horn
Arthur Zanin, trumpet
Alexander van Duuren, trombone
Alexander Lapins, tuba
Andrew Bliss, percussion
Kevin Zetina, percussion
Miroslav Hristov, violin
Evie Chen, violin
Hillary Herndon, viola
Wesley Baldwin, violoncello
Jon Hamar, contrabass
Wesley Baldwin
Professor of Cello
Cellist Wesley Baldwin holds degrees from Yale College, the New England Conservatory, and the University of Maryland. He performs throughout the United States, Europe, and Asia as a soloist and chamber musician. As a soloist with orchestra he has recently appeared with the Laredo Philharmonic, the Oregon Mozart Players, the Symphony of the Mountains, and the Aberdeen, Bemidji, Bryan, Chattanooga, Florence, Germantown, Johnson City, Hot Springs, Knoxville, La Porte, Oak Ridge, Manchester, New River Valley, Salisbury, Wintergreen, and Bismarck-Mandan Symphony Orchestras, among others. His passionate and charismatic performances have been widely lauded.
An advocate for great music from all eras, Mr. Baldwin is one of the only performers of several little known and new concerti for cello, including recently those by Sollima, Wagenseil, Jacob T.V., Behzad Ranjbaran, and Alan Shulman. His recording of music for cello by Alan Shulman, released by Albany records, enjoyed widespread critical acclaim. He has also recorded for the Naxos, Zyode, and Innova labels. His most recent CD release, his fourth on the Centaur label, features the chamber music of Arthur Honegger.
Wesley was the founder of the Plymouth String Quartet, with whom he was a top prize-winner in the Fischoff National Chamber Music Competition and a finalist in the Paolo Borciani International String Quartet Competition. He was also cellist of the James Piano Quartet for five years, with residencies at both Sweet Briar College and the Wintergreen Festival. Solo and chamber music performing honors Baldwin has received include the Prix Mercure, Homer Ulrich Awards, and a Tennessee Arts Commission Individual Performing Artist Fellowship.
As a member and principal cellist of the New World Symphony, Baldwin performed with many of the world's great conductors and toured Japan, Scotland, England, Argentina, and Brazil. His orchestral colleagues there selected him as the recipient of the New World Symphony's Community Board Award for artistic integrity and leadership. For many years Wesley served on New World Symphony regional audition committee panels throughout the U.S.
Dr. Baldwin has performed chamber music at the Aspen, Cazenovia, Hot Springs, Ojai, Sandpoint, Mainly Mozart, May in Miami, Skaneateles, and Sub-tropics Music Festivals, and internationally in Italy, France, Monte Carlo, Spain, Austria, Brazil, Argentina, the United Kingdom, and Costa Rica. In 2017 and again in 2018 he visited China, performing and teaching in Shanghai, Beijing, Xian, Nanjing, Ningbo, and other cities.
In the summers he performs and teaches at the Michigan City Chamber Music Festival, the ARIA International Academy, and at the Wintergreen Festival, where he is the principal cellist of the Wintergreen Festival Orchestra, and serves as the chair of strings of the Wintergreen Festival Academy.
Currently Professor of Cello at the University of Tennessee, where he received the Chancellor's Award for Professional Promise, Wesley previously taught at the University of Maryland and at Florida International University, where he was artist-in-residence with the Plymouth Quartet. He. His former students play and teach throughout the United States and Malaysia, an include a 2021 Marshall Scholarship Fellow.
Dr. Baldwin's commitment to string education extends beyond his work at the University of Tennessee. He founded and directs the Tennessee Cello Workshop, an annual three-day gathering of more than 170 cellists of all ages from throughout the United States held each February. After serving as conductor of the Knoxville Youth Chamber Orchestra for 15 years, he now serves as Director of the Knoxville Symphony Youth Orchestra Association Chamber Music program. In Knoxville he also serves as Co-Director of the Knoxville Suzuki Academy.
Wesley lives in Knoxville with his wife, soprano Melisa Barrick Baldwin, and four wonderful children.
Violin
Elizabeth Burch, co-concertmaster
Brooke Lafontant, co-concertmaster,
Katherine D. Moore Endowed Concertmaster Chair
Mason Crowder, principal second violin
Euclides Andrade
Hayden Daniel
Ryan Dixson
Ethan Hess
Autumn Larmee
Marki Lukyniuk
Maya Momot
Ilarion Osipkin
Mike Perroud
Millie Runion
Mei Lia White
Hunter Wilburn
Emma Woodward
Viola
Jackson Alderman, principal
Ezra Haugabrooks
Rachel Huffer
Noah Kincaid
Emily Martinez-Perez
Anna Robertson
Ian Skelly
Emily Wankerl
Cello
Dylan Jowell, principal
Stephen Arthur
Isabelle Hamby
Mengdie Hu
Erik Isakson
Eli Parsley
Hannah Paulus
Ethan Sharp
Jackson Sharp
Daniel Rivera
Bass
Jase Conley, principal
Halimah Muhammad
Laura Zimmerman
Flute
Whitney Applewhite, principal
Alan Cook
Rebecca Deal
Piccolo
Rebecca Deal
Oboe
Matthew Barrett, principal
Samuel Willard
Clarinet
Rafael Puga, principal
Anna Hutchison
Lillian Smith
Bassoon
James Carnal, principal
Zach Millwood*
Horn
Nichole Hollenbeck, principal
Ben Makins
Maya Siddiqui
Meredith Simpson*
Trumpet
Alexis Kilgore, principal
John Matthew Dunevant
Ian Krueger
Trombone
Jacob Noel, principal
Matthew Walker
Bryce McCracken, bass
Tuba
AJ Johnson
Percussion
Burke Rivet, principal
Annika Blackburn
Siena Fulton
Zachary Swafford
---
* guest
+ faculty
We hope you enjoyed this performance. Private support from music enthusiasts enables us to improve educational opportunities and develop our student artists' skills to their full potential. To learn more about how you can support the College of Music, contact Chris Cox, Director of Development, 865-974-2365 or ccox@utfi.org.