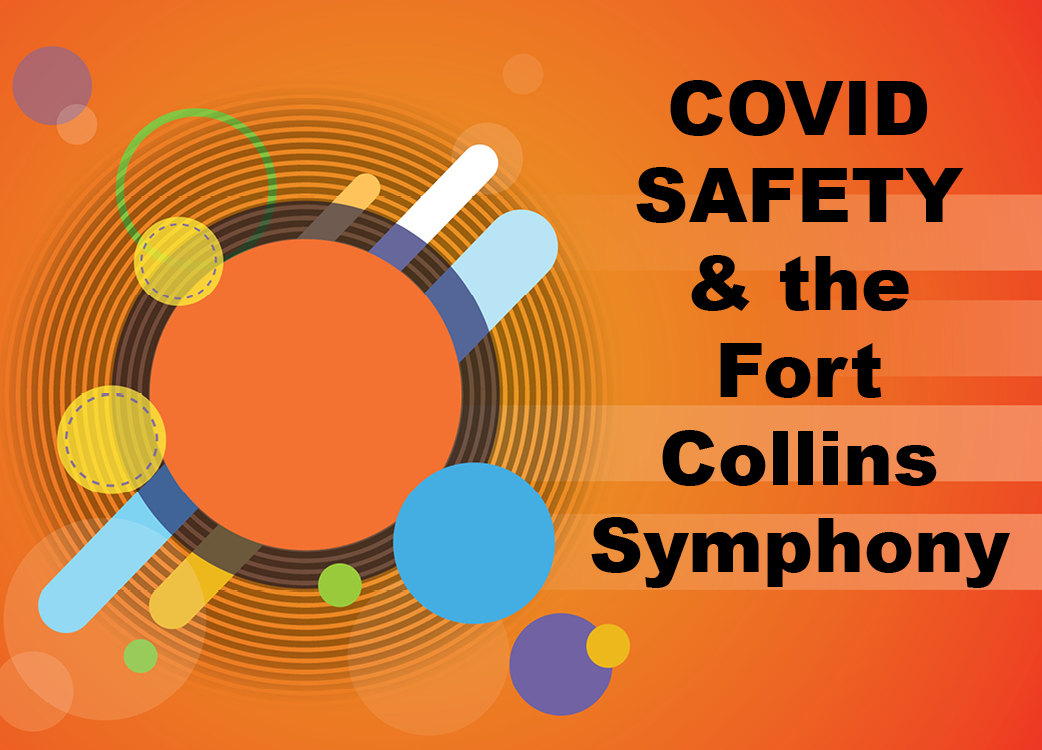 The FCS has enacted measures to keep you, our partons, and the musicians and staff as safe as possible. Thank you in advance for your understanding, cooperation, and compliance. If you are unable or unwilling to comply with the protocols, please contact the Lincoln Center Box Office for other options or a ticket refund: 970-221-6730.
Bring your official completed vaccination card or negative Covid PCR results (within 72 hours, no home kits). They will be checked at the door before your admittance into the performance hall.
Please keep your mask on at all times (covering mouth and nose) during the performance.
Beverages/food are not allowed in the Performance Hall. Concessions may be only be consumed in designated areas of the Lincoln Center lobby. You may remove your mask briefly when eating or drinking.
Note: At various times during the evening, fully vaccinated FCS musicians/staff may remove their masks on stage to perform or speak.
Once again, thank you for your cooperation as we work to ensure the safety of all during this season's in-person symphonic performances. We are glad to be back and honored to have you with us.
~ The FCS Board of Directors