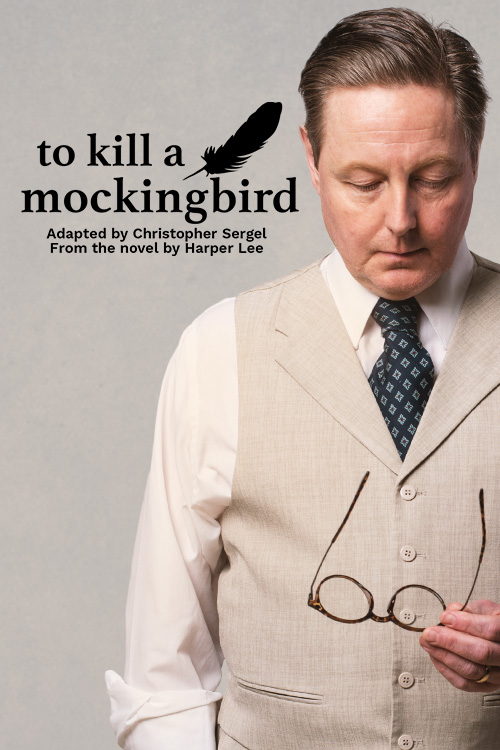 I am reminded almost daily that there are things right in front of me that I do not see. Things that are absolutely apparent from other people's points of view, and that seem obvious once I do finally see them.
I grew up in Alabama in a neighborhood not so different than the Finch's. A street with big, old oak trees and small houses with well-worn front porches. We had our own Mrs. Dubose who we were certain would actually kill us if a ball went into her yard. Two doors down our very own Boo Radley haunted the neighborhood and would send us running for our homes at dusk when he softly called our names from behind his screen door. This story meant something very specific to me growing up- I read it with a child's almost magical realism lens, and I saw only what Scout showed me.
As an adult, I think much more about what is not said in the story: whose perspectives we are not seeing, and what is really going on that people aren't talking about. This is something that, as adult Scout comes back to her childhood home in this play, she is wrestling with, too. The sights and smells of her youth take her back in her memory, and she is confronted by the things she didn't notice at the time. She is reminded that Atticus wanted her to "climb into (other people's) skin and walk around in it." That basic tool of empathy is still one of the best ways to really see and to re-examine what we have missed about our past, other's struggles, our country, and our legacy as humans.
In the end, that is what is important here—that we resee what we have been unable or unwilling to recognize about ourselves and each other. Look again.
- Katy Brown, Director of To Kill a Mockingbird
Jean Louis (Scout) Finch
Libby Zabit
Calpurnia
Rita Cole*
Maudie Atkinson
Hannah Ingram*
Stephanie Crawford
Sarah Van Deusen
Jeremy (Jem) Finch
Garrett Summitt
Mrs. Dubose/Ensemble
Mary Lucy Bivins*
Reverend Sykes
Vince McGill*
Mayella Ewell
Zoë Velling
Bob Ewell
John Hardy*
Charles Baker (Dill) Harris
Christopher White
Atticus Finch
Nicholas Piper*
Mr. Cunningham/Judge Taylor
Zacchaeus Kimbrell*
Heck Tate/Ensemble
Sam McCalla
Tom Robinson
Terrance Jackson
Helen/Ensemble
Marissa Emerson
Mr. Gilmer/Arthur (Boo) Radley/Ensemble
Justin Tyler Lewis*
Clerk
Kaci Deakins
Ensemble
James Jiggetts
Ensemble
Jacob Nuti
*Denotes members of the Actors' Equity Association, the Union of Professional Actors, and Stage Managers in the United States.
Director/Producing Artistic Director of Barter Theatre
Katy Brown
Scenic Designer
Derek Smith
Costume Designer
Ashley Campos
Lighting Designer
Andrew Morehouse
Sound Designer
Miles Polaski
Fight Choreographer
Sean Maximo Campos
Fight Captain
Christopher White
Stage Manager
Megan Ward
*Denotes members of the Actors' Equity Association, the Union of Professional Actors, and Stage Managers in the United States.
Production Assistant
Dylan Cote
Swing Dresser
Chantell Fuller
Gilliam Stage Carpenter
Patti Goebel
Assistant Wardrobe Supervisor
Beks Knost
Production Assistant
Lizzie Komosa
Wardrobe Supervisor
Emily Murray
Light and Sound Board Operator
L'Via Rodriguez
Produced by special arrangement with DRAMATIC PUBLISHING, Woodstock, Illinois.