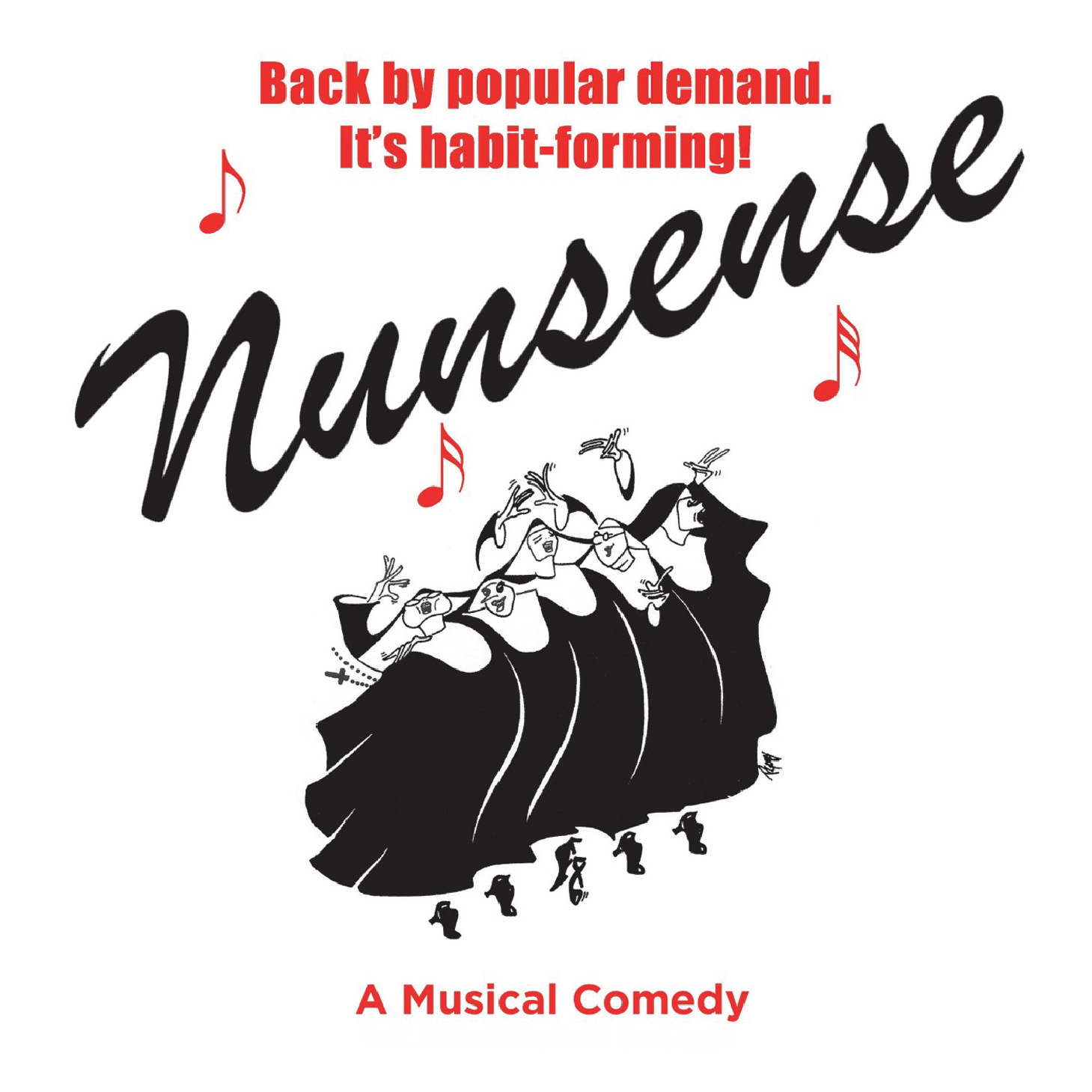 June 3–20, 2021
Kweskin Theatre
Thursday, Friday & Saturday nights at 8:00pm
Sunday afternoons at 2:00pm

---

Book, Music, and Lyrics by
DAN GOGGIN
Directed by
GAIL YUDAIN
Set Design
PETER BARBIERI, JR.
Lighting Design
PETER PETRINO
Costume Design
MEGAN LATTE MORELLO
Production Stage Manager
STACY LUPO
Music Direction
BEN MCCORMACK
Choreographer
KELLY NAYDEN
---
Produced through special arrangement with
Samuel French, Inc. a Concord Theatricals Company.
New York, NY 10010 (212) 206-8990
---
A note from the Executive Director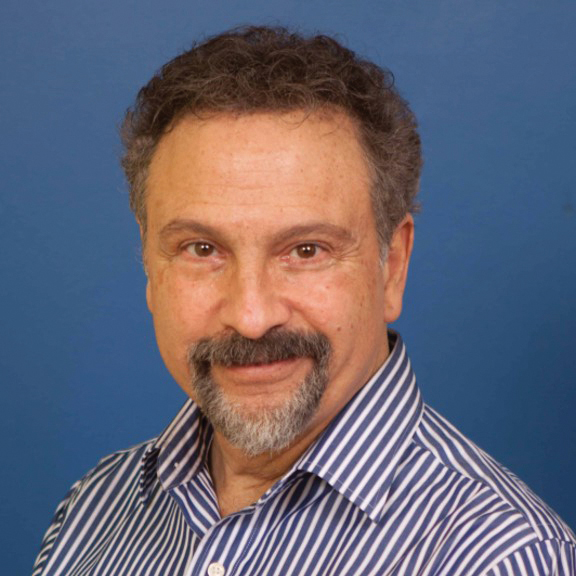 WELCOME HOME!
This time last year we were concerned for our survival, but with your support we are here to stay. THANK YOU!
Growing up Catholic in Stamford seemed perfectly normal to me. Everyone I knew went to our church and to our church school. (OK—some of my relatives lived in a different parish or town BUT they all went to Catholic Church schools.) And lurking in those hallowed halls were the Sisters of The Presentation—don't ask me what the name meant.
While many of us were certainly fearful of some of the nuns who taught us, most were wonderful, dedicated teachers who had committed their lives to God and the service of others. Some of my fondest early educational memories are of the nuns at St. Mary's. My dad, 80+ years after having attended St. John's Catholic School in Stamford, often spoke eloquently of his parochial school experience—and one nun in particular.
Like any group of individuals or cultural grouping, there are always some traits that are easy to poke fun at. Nuns included. When Dan Goggin first wrote Nunsense 35 years ago, it struck a chord with hundreds of thousands of us Catholic school graduates, but it also resonated with "outsiders" as well, making it one of the most produced musicals around. Indeed, its success was so great that there have been six (or more) sequels penned by Goggin.
Thank you all for being here. Enjoy the show.
Sincerely,

Lou Ursone Executive Director Curtain Call, Inc.
The Order of the Little Sisters of Hoboken was founded in the seventh century by Saint Wilfred, a bishop of England. He established the first convent and the school known as the Wilfred Acanemy. His motto was "We don't teach beauty - we radiate it!" Many years later a small group of pioneering sisters set out for America to establish a motherhouse in Cleveland. But they got off the plane in Newark by mistake. The order was "found" by the Newark Airport Police and the new motherhouse was established in Hoboken, New Jersey. It was at the time that the Order of Saint Wilfred elected to change the name to the Little Sisters of Hoboken and they have been affectionately known as the "Little Hobos" ever since. It was from this convent that Sister Mary Cardelia, Sister Mary Hubert and Sister Robert Anne, set sail for the Mediterranean to establish their leper colony. Today the order has both nuns and brothers as members - all doing various good works in the Diocese of Newark. They also operate Mount Saint Helen's School in Hoboken.
---
Presented through special arrangement with Samuel French, Inc., a Concord Music Company.
---
The action takes place in the auditorium of the Mount Saint Helen's School, which is set-up for the eighth grade performance of Grease.
---
ACT ONE
Veni Creator Spiritus/Nunsense is Habit Forming
All
A Difficult Transition
All
Benedicite
Sr. Leo and Sr. Hubert
The Biggest Ain't the Best
Sr. Hubert, Sr. Leo
Playing Second Fiddle
Sr. Robert Anne
So You Want to Be a Nun
Sr. Amnesia/Sr. Mary Annette
One Last Hope
Rev. Mother, Sr. Hubert, Sr. Amnesia, Sr. Leo
Turn Up the Spotlight
Rev. Mother
Lilacs Bring Back Memories
Sr. Leo, Sr. Hubert, Rev. Mother, Sr. Amnesia
Turn On That Spotlight
Rev. Mother
Temptation With a Time Step
All
---
ACT TWO
Growing Up Catholic
Sr. Robert Anne, Sr. Hubert, Sr. Leo, Sr. Amnesia
We've Got to Clean Out the Freezer
All
Just a Coupl'a Sisters
Sr. Hubert, Rev. Mother
Soup's On Dying Nun Ballet
Sr. Leo
Playing Second Fiddle Reprise
Sr. Robert Anne
I Just Want to Be a Star
Sr. Robert Anne
The Drive-In
All
Project Nunway
All
I Could've Gone to Nashville
Sr. Amnesia
Holier Than Thou
All
Nunsense is Habit Forming Reprise
All
---
"PROJECT NUNWAY"
Concept by Lou Ursone
Written by Tom Coppola, Lou Ursone & Melinda Zupaniotis
Filmed by Stephen Emerick
AMY AYALA
(Assistant Stage Manager)
Amy has loved being a part of the Curtain Call family since 2012. Previous ASM gigs include Little Shop, Scrooge! and Mamma Mia! She's been spotted onstage also, most recently in Damn Yankees! Much love & mom hugs to the newest AP at Westhill, our beloved gentleman scholar & our beautiful tattooed artistic poet. Nunsense cast & crew, Turn Up The Spotlight! I'm soooo happy to be working with you all!
PETER BARBIERI, JR.
(Set Design)
Peter has been a theatre professional since 1979. He is our Associate Artistic Director and was the founding director of our outdoor, summer Nunsense. Peter's work has been seen both here and abroad. Broadway credits include technical direction of the Tony Award-winning revivals of Cabaret and A View From The Bridge. Overseas, his work was seen as far as Shanghai, China and he designed the sets for the Danish production of Cats. Peter directed our productions of Titanic, Twelve Angry Men, To Kill A Mockingbird, Macbeth, The Producers, Oklahoma, A View From The Bridge and Romeo & Juliet. For many years, he was a member of Rehabilitation Through the Arts, a non-profit organization that works in the prison system of the State of NY. He directed their productions of Macbeth, Twelve Angry Men and their first musical, West Side Story in Sing Sing Prison. Peter and his wife, Julia, live in Fairfield with their son, Peter III, and daughter, Miranda.
SETH BARKAN
(ASM)
Seth is thrilled to be taking on this role as Assistant Stage Manager in this production of Nunsense. Seth has participated in many productions on and off stage throughout Fairfield County. Most recently in A Christmas Story right here at Curtian Call. Seth would like to say Thank you to Gail and Lou for this opotunity to work with this talented cast and production team, and as always love to his very supportive wife.
ANTHONY GRAY
(ASM)
Anthony has been an active member of the Curtain Call family for many years. He has stage managed as well as performed, in several shows here and has been one of our most consistent sound engineers. Thanks for being here.
MEGAN LATTE MORELLO
(Costume Designer)
Megan is the Costume Coordinator at Greenwich Academy and the Wardrobe Manager here at Curtain Call. Megan would like to thank Meredith, Lou, and Jan for their support! Special thanks to the love of my life, thank you for being you! Xoxoxo
JAMIE LAJOIE
(Technical Director)
Jamie is so happy to be a part of the Curtain Call family. He has been working in theatre as a Sound Designer, Carpenter, and Actor. He has designed the sound and built more than 75 shows. Some of his favorite Sound Designs include Miss Saigon (Bucks County Playhouse), Sisters Of Swing (Gretna Theatre), Tuesday's With Morrie (Bristol Riverside Theatre) and Ragtime (Curtain Call). He would like to thank Lou Ursone for this unbelievable opportunity and Peter Barbieri for teaching me so much in such a short time. He would also like to thank his parents for always believing in him and of course his wife Meghan for introducing him to theatre, I love you. To Savannah, Daddy loves you—you are my best design.
STACY LUPO
(Production Stage Manager)
Stacy has managed art festivals, concerts, and theatre productions since 2008. Some of her favorite experiences include: One Flew Over the Cuckoo's Nest, The Rocky Horror Show, Pagliacci, and The Clean House. At Curtain Call, her favorites (so far) include Glengarry Glen Ross, The Who's Tommy, Sister Act, and of course, Nunsense. Stacy would like to thank her family and friends for all their support and she would also like to thank Lou and Gail for the opportunity to work at home again.
BEN MCCORMACK
(Music Director)
Ben is thrilled to be doing his first musical directing here at Curtain Call. Ben was previously seen here on stage in Rent.
KELLY NAYDEN
(Choreographer)
Kelly is thrilled to be making her Curtain Call choreographic debut! Love and thanks to the cast and crew for embracing her in this new role. Kelly has had the pleasure of dancing on the Kweskin Stage in Grease, Mamma Mia!, and A Chorus Line. She dances next on May 14th, 2022 at The Palace in Curtain Call's Dancing with the Stars annual fundraiser. Please consider attending this fabulous event or making a donation and vote for Chris & Kelly!
PETER F. PETRINO
(Lighting Design)
Peter is pleased to designing Shakespeare in Love, some previous productions Peter designed for Curtain Call include: Elf the Musical, Mamma Mia, Bonnie and Clyde and Guys and Dolls. Peter is the resident LD for Caramoor Center for Music and Art since 1996. Peter also designs for such; theaters as: TheatreWorks New Milford; Sherman Playhouse, Penguin Rep. and Seven Angels Theater; for dance companies as: Westchester Ballet Co. and Nutmeg Ballet Co.; for television companies such as: Versus, Court TV and ESPN.
GAIL YUDAIN
(Director)
Gail has appeared on stage and on the production staff at Curtain Call for a number of years. Directing credits include: Wedding Belles, Del Val Divas and Calendar Girls in the Dressing Room Theatre; Newsies and Meet Me In St. Louis in the Kweskin. Acting credits include: Meg Boyd in Damn Yankees, Lucia in A Merry Mulberry Street Musical, Phyllis in Follies, Miss Andrew/Bird Woman in Mary Poppins, Mama Rose in Gypsy. Regional credits include: Amateur Comedy Club, New York: Belinda Pride in The Ramshackle Inn; White Plains Performing Arts Center, New York: Mrs. Medlock in The Secret Garden; Herb Strauss Schoolhouse Theatre, Sanibel, FL: Rosemary Mortimore in It Runs In The Family; Theatre By The Sea, Rhode Island: Domina in A Funny…Forum; Educational Theatre of New York: Mrs.Vane in Picture of Dorian Gray; Wilton Playshop: Marmee in Little Women, The Musical; Joanne in Company; Darien Arts Center: Aldonza in Man of LaMancha. Film and television credits include: Stand-in for Diane Keaton in the feature film, And So It Goes and Dorothy Peters on Madame Secretary. Commercial Credits include: Meadow Ridge, Monte Cedro Retirement Community, The Starz Channel, Farmington Bank, Windstream, The National Women's Law Center. J Love to TY, TSY and CMY.