Trouble in Mind
Tap here for the mobile program information
We love your feedback! Click here to take our survey
2022-2023 Season Sponsored by
The Otto M. Budig Family Foundation and The Carol Ann and Ralph V. Haile Jr. Foundation
Brian Isaac Phillips, Producing Artistic Director Presents: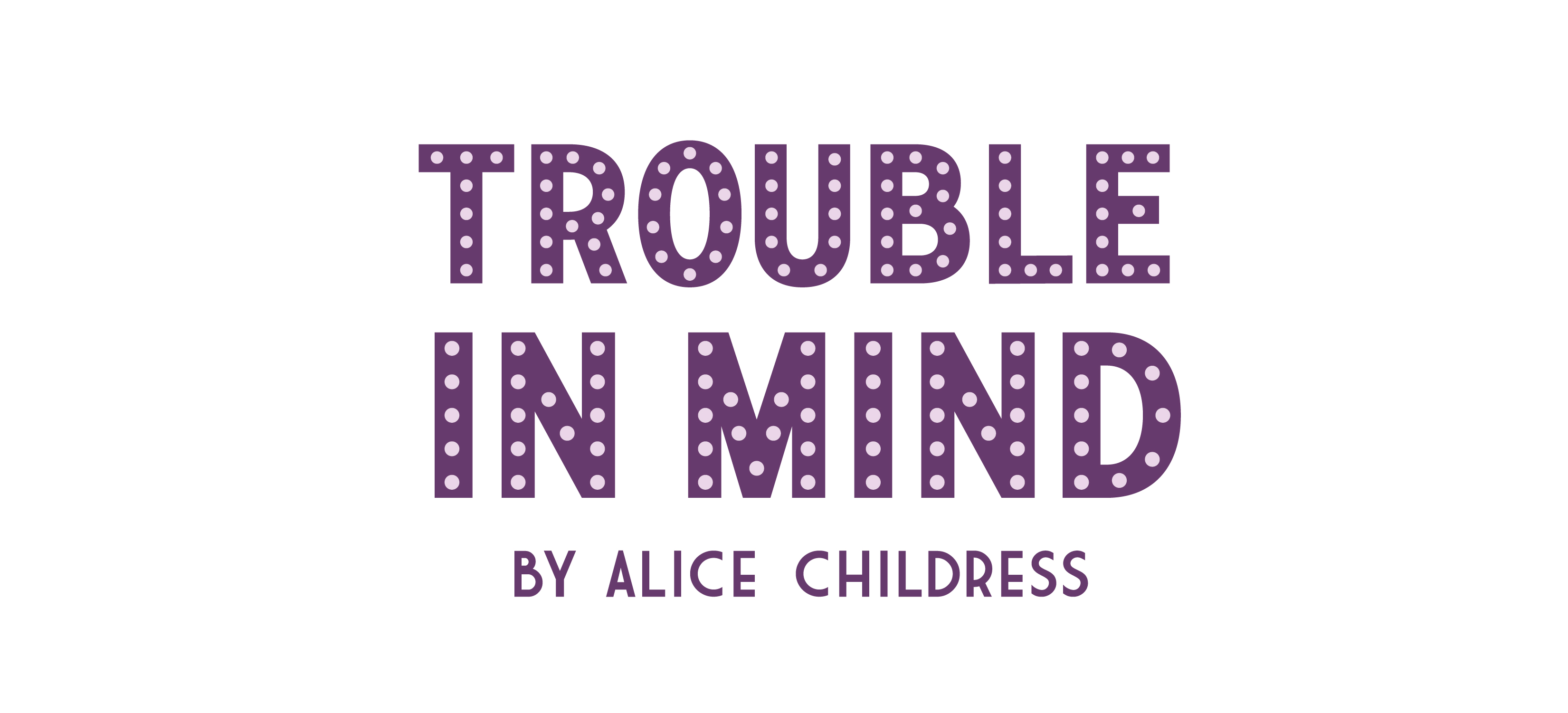 By Alice Childress
Directed by Torie Wiggins
May 12 - June 3, 2023
Scenic Designer: Shannon Robert
Scenic Designer: Matthew Leckenbusch
Costume Designer: Daryl Harris
Lighting Designer: Jessica Drayton
Assistant Lighting Designer: Charlie Raschke
Sound Designer: Robert Carlton Stimmel
Properties Designer: Kara Eble Trusty
Cast
Wiletta Mayer: Candice Handy*
John Nevins: Brandon Burton*
Eddie Fenton: Cary Davenport*
Sheldon Forrester: Warren Jackson*
Bill O'Wray: Matthew Lewis Johnson*
Henry: Joneal Joplin*
Judy Sears: Courtney Lucien*
Al Manners: Justin McCombs*
Millie Davis: Brianna Miller
Production Staff
Production Manager: Kate Bindus
Production Stage Manager: Brenna Bishop*
Assistant Stage Manager: Cole Sweasy*
Master Electrician: Jared Earland
Stitcher: Rainy Edwards
Technical Director: Chris Holloway
Master Carpenter: Drew Homan
Costume Shop Manager: Lindsey Jones
Charge Artist: Samantha Reno
Technical Director: Robert Carlton Stimmel
Properties Supervisor: Kara Eble Trusty
Wardrobe Supervisor: Emily Kemmerer
Production Sponsors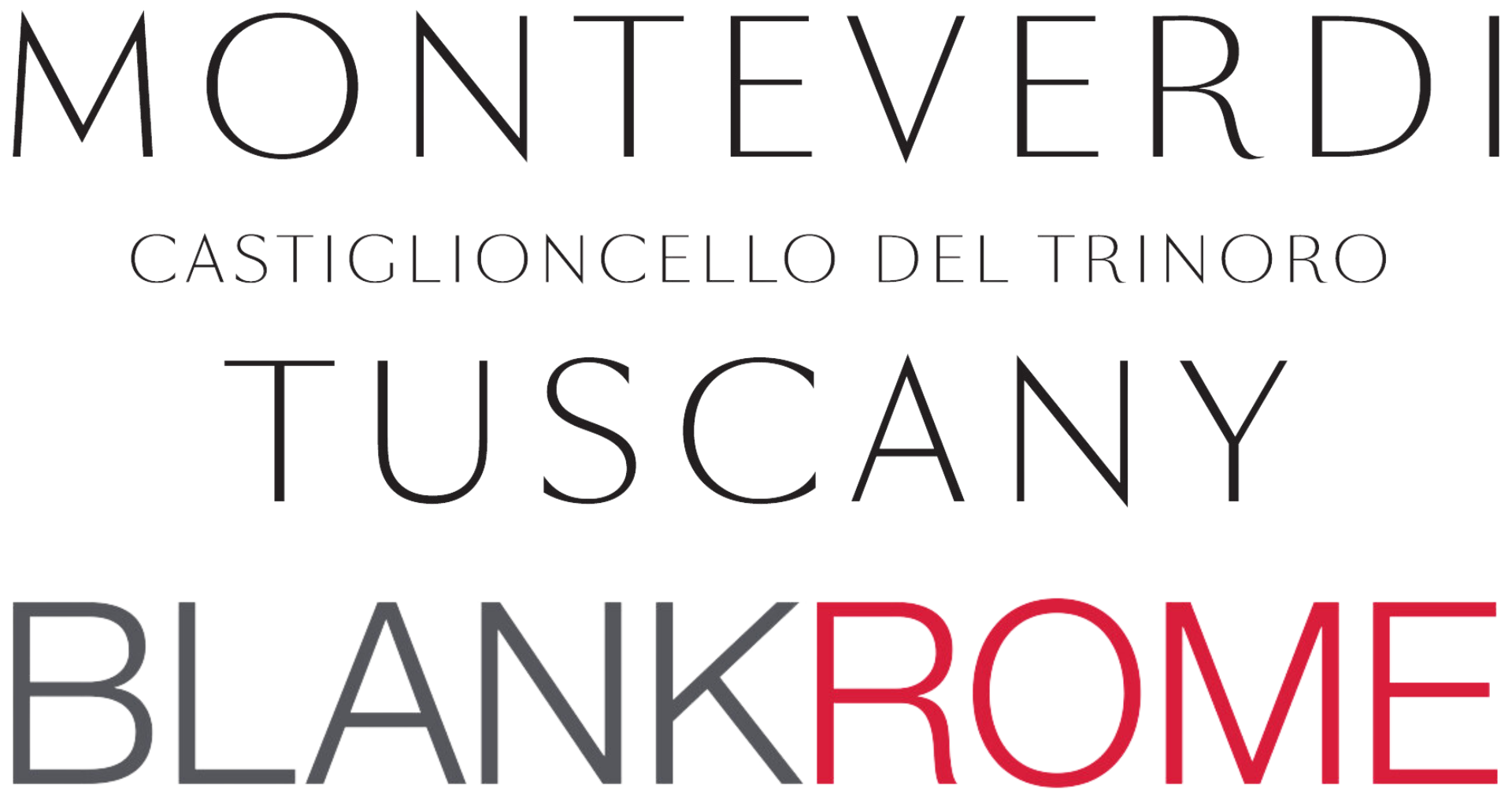 Design Sponsors
Judge Mark and Sue Ann Painter
Marcie and Jim Kinney
*Appearing through an Agreement between this theatre, the Cincinnati Shakespeare Company, and Actors' Equity Association, the Union of Professional Actors and Stage Managers in the United States
Candice Handy*
Wiletta Mayer
Candice Handy (she/her) (6 Seasons), CSC's Education Director, is a local and regional actor, director, and teaching artist. She is filled with gratitude for the opportunity to play on the Cincy Shakes stage again! Ms. Handy was last seen in CSC's King Lear, Every Christmas Story Ever Told, Romeo and Juliet, and All the Way. She has also played at Cincinnati Playhouse in the Park (A Christmas Carol), Human Race Theatre (The Cake), the Island Shakespeare Festival (A Midsummer Night's Dream, The Winter's Tale), StageOne Family Theatre (Frankenstein) and Theatre Monmouth (The Pirates of Penzance). Ms. Handy recently directed CSC's Ma Rainey's Black Bottom and the Know Theatre's The Twunny Fo'. She was the Creative Director for the Educational Theatre Association project, Finding Voice- New Works for Young Theatre Artists of Color and is the founder of Cincinnati Black Theatre Artist Collective. Candice thanks God, her family, and friends for their unwavering support throughout the course of her career.
Brandon Burton*
John Nevins
Brandon (4 Seasons) was born and raised in Cincinnati and a graduate of CCM at The University of Cincinnati (Class of 2008). This is Brandon's fourth season with Cincinnati Shakespeare. Past CSC productions include Titus Andronicus, A Flea In Her Ear, Henry Vi and The Tempest. He has also been seen on stage at The Know Theatre, Carnagie in Covington and Children's Theatre of Cincinnati. Now based in OKC, Brandon is so happy to briefly return to Cincinnati in the company of his theatrical family, while missing his own family. I love you Breya and Chaslee.
Cary Davenport*
Eddie Fenton
Cary Davenport (he/him) (8 Seasons) is so very grateful to work at CSC for his 7th season! Locally, he has also worked with Know Theatre of Cincinnati, Pones Inc., Commonwealth Theatre Company and New Edgecliff Theatre. Looking back at so many creatively fulfilling productions, some of his favorites at CSC include One Man, Two Guvnors, The Grapes of Wrath and The Adventures of Tom Sawyer. Cary is grateful to have so many incredibly gifted friends to collaborate with at CSC, but he is most grateful for his family back home and for their unconditional love and support.
Warren Jackson*
Sheldon Forrester
Warren Jackson (2 Seasons) is a Midwest kid at heart who recently returned from Orlando, as a Guest Artist, directing and working with young performers on an adaptation of W.E.B. DuBois' The Comet. After years' long journey on the East coast, some NY credits include: Off-Broadway debut as Bottom, in Midsummer, Masterworks Theater Co; Henry V, Classical Theater of Harlem; The Long Christmas Dinner, and Merry Wives as a company member with Brave New World Rep.; Coriolanus, Harlem Shakespeare Festival; Titus Andronicus, NY Shakespeare Exchange. Other Regional: King Lear, All the way, Cincinnati Shakespeare Co.; In Darfur, Wam Theater; Antony& Cleopatra & The Winter's Tale Nashville Shakespeare Festival; Fences, Palmbeach Dramaworks, The Clarence Brown Theater; NEA National Tours: Macbeth, AL Shakespeare Festival, Romeo& Juliet, Chicago Shakespeare Theater. Shoes, Victory Gardens (world premiere, BTAA nom). Having begun his career working with children as a teaching artist, he also received a nod, in the Best Ensemble category, from the Midwest Regional Emmy board for Chicago children's television show, Green Screen Adventures. Training: MFA, University of AZ
Matthew Lewis Johnson*
Bill O'Wray
Matthew Johnson (20 Seasons) is a CSC veteran of more than fifty productions onstage and off for over twenty seasons. A proud husband to Megan and father to Sunny and Ollie, Matthew is the Director of the Appalachian Shakespeare Center at EKU where he runs the Theatre program as an Assistant Professor in the Institute for Creative and Collaborative Arts. A few favorite CSC roles include Falstaff, Hamlet, Pseudelous, Bottom, Marc Antony, Trigorin, Francis Henshall...and Bill O'Wray!
Joneal Joplin* previously appeared at CSC in All The Way, A Funny Thing Happened On The Way To The Forum, A Flea In Her Ear, Long Day's Journey Into Night, Hughie/ Krapp's Last Tape, Richard II, and Of Mice and Men. His most recent performances in the Cincinnati area was Grand Horizons at Ensemble Theatre Cincinnati with his son Jared and dear friend Dale Hodges. He has worked across the country, calling St Louis home for almost 50 years where he has performed in over 100 productions at the Repertory Theatre of St. Louis among many others. Jop is a proud member of Actors' Equity (55 years), the proud father of two wonderful actors Jen and Jared, and the proud and fortunate husband of the lovely St. Janie (60 years).
Courtney Lucien*
Judy Sears
Courtney Lucien (she/her) (9 Seasons) is grateful for another season with her CSC family. Recent CSC credits: Pride & Prejudice (Lizzy Bennet), Romeo & Juliet (Juliet), Hamlet (Player Queen, U/S Hamlet), Macbeth (Witch 2). She has also worked at Shakespeare Dallas, Theatre at the Center, and Cardinal Stage Company. She holds a BA in Theatre and Drama from Indiana University and is a member of the Actors' Equity Association. CourtneyLucien.com
Justin McCombs*
Al Manners
Justin McCombs* (he/him) (16 Seasons) is proud to call CSC his artistic home for another season. A company member of over 100 productions for CSC, audiences may remember him from Every Christmas Story Ever Told!, 1984, Macbeth, Othello, Noises Off, Henry V, Rosencrantz and Guildenstern are Dead, The 39 Steps, The Great Gatsby, and The Grapes of Wrath. Justin has appeared on Ensemble Theatre Cincinnati's and Know Theatre of Cincinnati's stages as well as in the Netflix film Extremely Wicked, Shockingly Evil, and Vile opposite Zac Efron. He is the proud husband of local actress and playwright Maggie Lou Rader, to whom he dedicates his season. They live in Cincinnati with three charming, hilarious pets.
Brianna Miller
Millie Davis
Brianna Miller (she/her) (2 Seasons) is so happy to be a part of this lovely cast. In her debut season at CSC, she performed in the tour productions of Macbeth, Romeo And Juliet, and A Midsummer Night's Dream and the mainstage productions of Romeo And Juliet, Hamlet, and The Comedy Of Errors. After performing in CSC's Free Shakespeare in the Park tour of Twelfth Night this summer, she could not be more grateful for the wonder that is air conditioning.
Torie Wiggins* (she/her) (7 Seasons) is overjoyed to be back at CSC for another season! Her Cincinnati theatre credits include Bloody Bloody Andrew Jackson and Harry and the Thief at Know Theatre of Cincinnati; The Mountaintop, Violet, and His Eye is on The Sparrow at Ensemble Theatre Cincinnati; Mame, Crowns and The Revolutionists at Human Race Theatre Co.; To Kill a Mockingbird at Cincinnati Playhouse in the Park, Twilight: Los Angeles 1992 by Anna Deveare Smith and Your Negro Tour Guide. Here at CSC, Torie has had the pleasure of performing in To Kill a Mockingbird, Oliver Twist, A Raisin in the Sun, and Fences. Her greatest role is that of a loving wife to her amazing husband, Aaron, who always supports her.
Shannon Robert
Co-Scenic Design
TBA
Matthew Leckenbusch
Co-Scenic Design
Matthew Leckenbusch (Debut) is currently the Director of Theatre, senior lecturer, and the technical director for the Department of Performing Arts at Clemson University and freelance lighting and carpenter for multiple theatre, video and dance companies in the Greenville, SC, area. He has done multiple regional and national commercials. Prior to Clemson, Leckenbusch was the production manager at The South Carolina Governor's School for the Arts and Humanities, technical director at The Warehouse Theatre and assistant technical director for Seaside Music Theatre. His proudest achievement is a happy marriage and raising his daughter and son.
Daryl Harris
Costume Design
Daryl Harris (he/him) (2 Seasons) MFA, Ph.D. is a veteran of theatre throughout North America, Europe, Africa, Asia, and Australia and has received multiple awards for his costume designs for The St. Louis Black Repertory Company. The Arts Council's Druid Award is among the recognitions Daryl has received for Theatre Tuscaloosa (Alabama) and Tuscaloosa Community Dancers productions including Mame, The King & I, and Nutcracker. Canada's Royal British Columbia Museum has exhibited his costumes. Locally, he received the Cincinnati League of Theatres Award for Outstanding Costumes for Northern Kentucky University's (NKU's) production of Alice Childress' Trouble in Mind. Daryl is a Professor in NKU's School of the Arts Theatre and Dance Program, where he designs, acts, directs, and teaches "Race, Gender and Theatre" courses. He regularly presents costume-related papers at national and international conferences. This is his first collaboration with CSC. Daryl embraces each costume design experience as sustained communion with the Master Creator.
Jessica Drayton
Lighting Design
Jessica Ann Drayton (Debut) works as a professional lighting/projection designer, assistant and programmer. Every production has a life of its own and she is happy that her lighting gets to help tell each and every unique story. Her most recent works include designing lights for Raisin in the Sun (WaterTower Theater), Bridges: Sisters of Salem (Flexible Grey Theater) and projections for Viva Diva! (The Dallas Opera). She has recently assisted on Dallas Theater Center productions such as Tiny Beautiful Things, Working: The Musical, Something Grimm, and In the Bleak Midwinter. I keep my work practical, relevant and creative! I could not continue to pursue my craft without the love and support of my friends and family (especially Jonathan David). Explore more of my work at JessicaAnnDrayton.com
Charlie Raschke
Assistant Lighting Design
Charlie Raschke is a Cincinnati based Lighting Designer, Assistant, and Programmer. His credits include work at Cincinnati Shakespeare Company, Theatre Raleigh, Carolina Ballet, North Carolina Opera, UNC Chapel Hill, BHS Dance, and the College-Conservatory of Music, as well as freelance. Some of his favorite credits include the world premiere of Peace of Clay, Yellow Face at Theatre Raleigh, the world stage premiere of Sanctuary Road at the North Carolina Opera and As You Like It, A New Musical at Cincinnati Shakespeare Company. He was recently awarded the Broadway World Award for Best Lighting Design for his design of the world premiere of Peace of Clay. He is thrilled to be a part of this incredible project!
Robert Carlton Stimmel
Sound Design
Robert Carlton Stimmel (he/him) (4 Seasons) is thrilled to be returning to Cincinnati Shakespeare Company! He is a Cincinnati area native, hailing from Fairfield, Ohio. After receiving his BA in Theatre at Miami University, he has worked with various theatre including Cincinnati Playhouse in the Park, Alliance Theatre, Short North Stage, and Tantrum Theatre. In addition to his technician and design work, he is also a performer and producer and is always looking to expand his artistic abilities! Robert is the Artistic Director of Impaired Vision Productions, a local theatre organization that produces new works. He would like to thank his wife Kayla for her constant support of his artistic aspirations and her unconditional love.
Kara Eble Trusty
Properties Design
Kara Eble Trusty (she/her) (3 Seasons) is delighted to be returning to make art with CSC for a second season. A Cincinnati native, she saw her first CSC production at 12 and is amazed that she gets to collaborate with some of the same people that inspired her love of theatre and art at a young age. Kara has worked locally with the Know Theatre of Cincinnati, The Carnegie, and the Clarence Brown Theatre in Knoxville, Tennessee. She would like to thank her friends and family, especially her parents Bob and Sue, for their love, support, and encouragement as she continues down this incredible and irrational artistic path.
Alice Childress is an American playwright, actress, and novelist, celebrated for her "stories that posited the enduring optimism of Black Americans." 1 She was born October 12, 1916 in Charleston, South Carolina, though her childhood was spent in Harlem, New York. Growing up, her grandmother noticed Childress' love for storytelling and supported her in pursuit of writing. Even after her grandmother's passing in her late teens, Childress continued to tell stories, branching beyond writing into theatre. In the 1940s, she studied drama in the America Negro Theatre (ANT). Acting with the theatre company for a little over a decade, her talent and fame flourished, leading her to perform on Broadway with ANT's Anna Lucasta, a play which "became the longest-running all-Black play in Broadway history." 2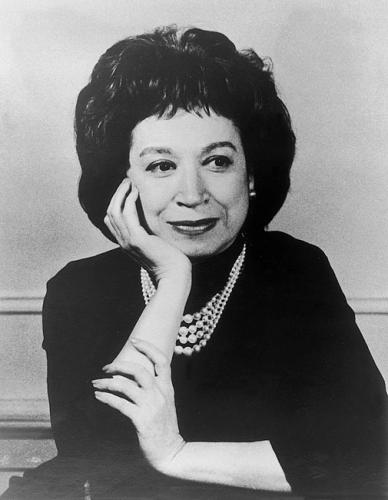 Childress began playwriting in 1949, writing Florence, a one-act play which captured themes she would continue to unpack throughout her body of work, including the empowerment of Black women, racism and social issues, and Black stories.
Childress shares, "My writing attempts to interpret the 'ordinary' because they are not ordinary. Each human is uniquely different. Like snowflakes, the human pattern is never cast twice. We are uncommonly and marvelously intricate in thought and action, our problems are most complex and, too often, silently borne." 3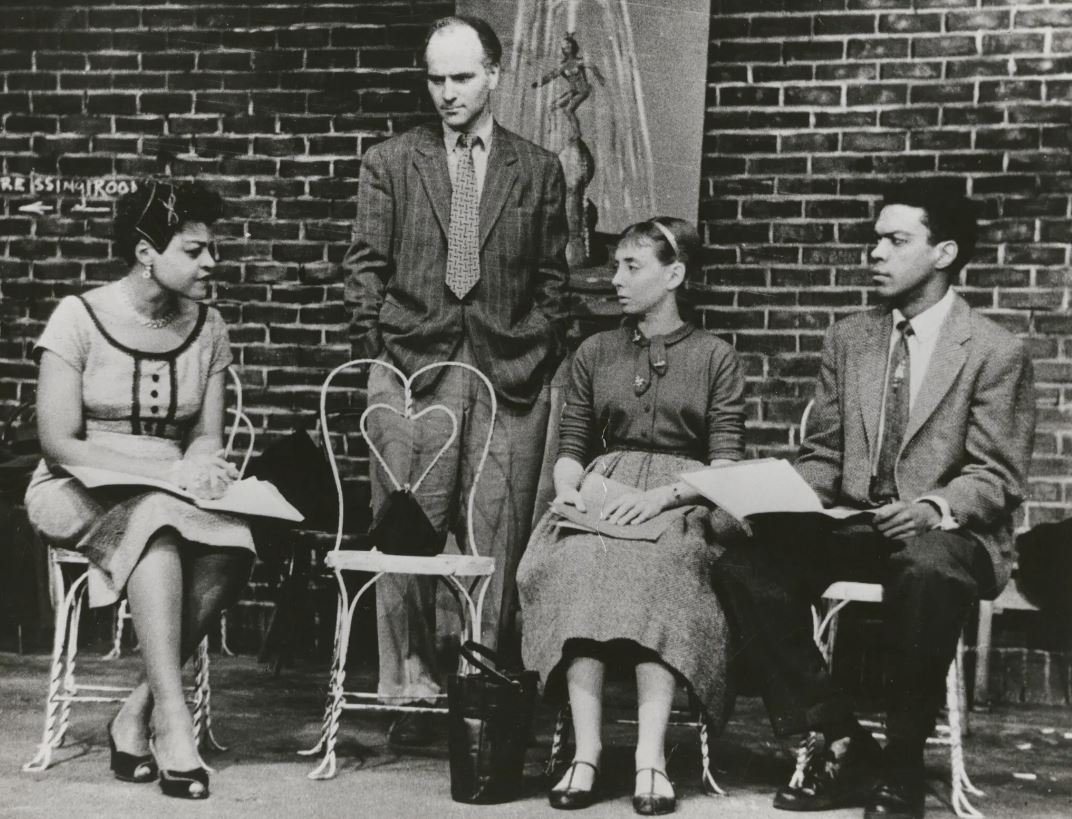 Alice Childress with actors during "Trouble in Mind" rehearsal (1955)
Billy Rose Theatre Division (Credit: New York Public Library for the Performing Arts)
Alice Childress wrote Trouble in Mind, her first full-length play, in 1955. It was produced at Greenwich Mews Theatre and was set for Broadway. It would have been the first play by a Black woman on Broadway, however, Childress pulled the play upon refusing to continually edit and change the play's ending, as she was pressured to do at the time. Decades later, Trouble in Mind, was revived, finding its way back in the spotlight in the early 2000s, only few years after her death in 1994. Around the time of her death, at age of 77, Childress had been writing the story of Ani-Campbell, a formerly enslaved person. Ani-Campbell was her great-grandmother and mother of the grandmother who supported her.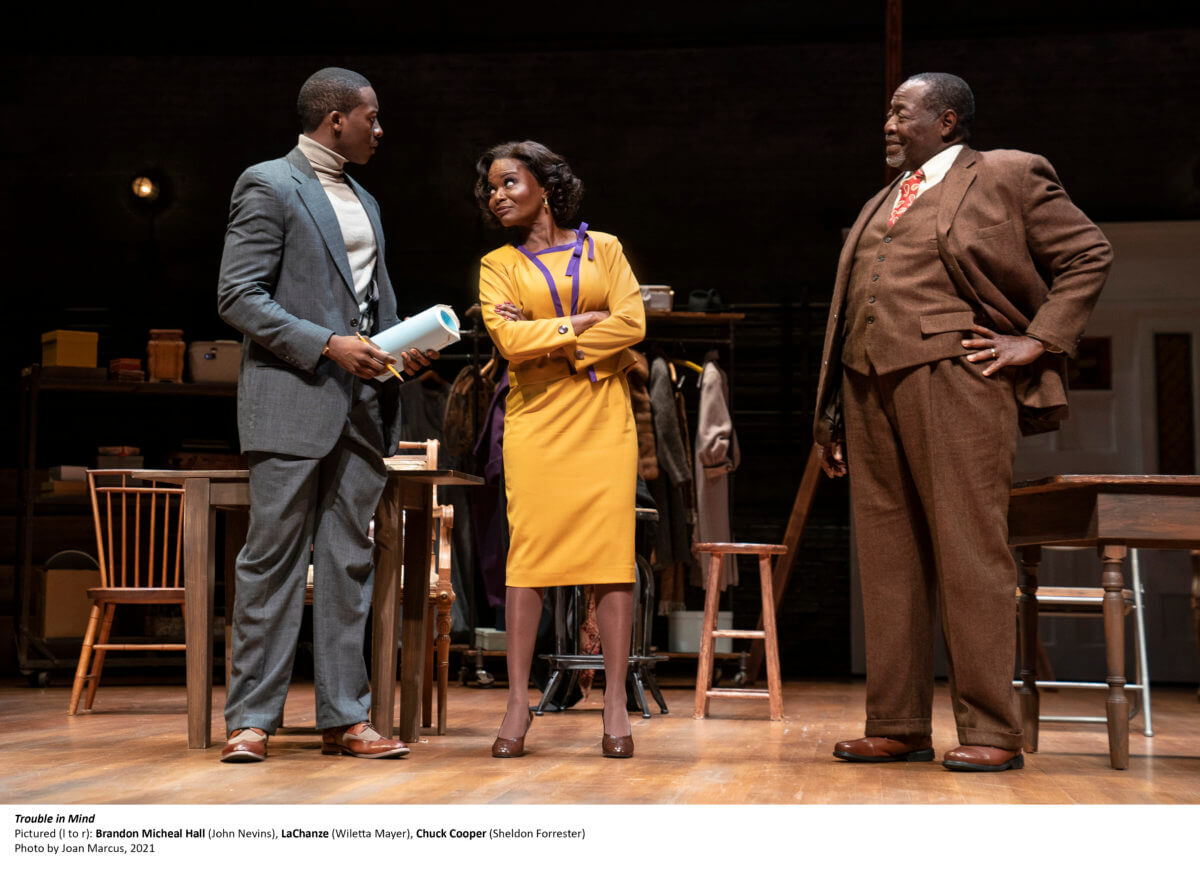 Photo Credit: Joan Marcus (2021); Featured: Brandon Micheal Hall, LaChanze, Chuck Cooper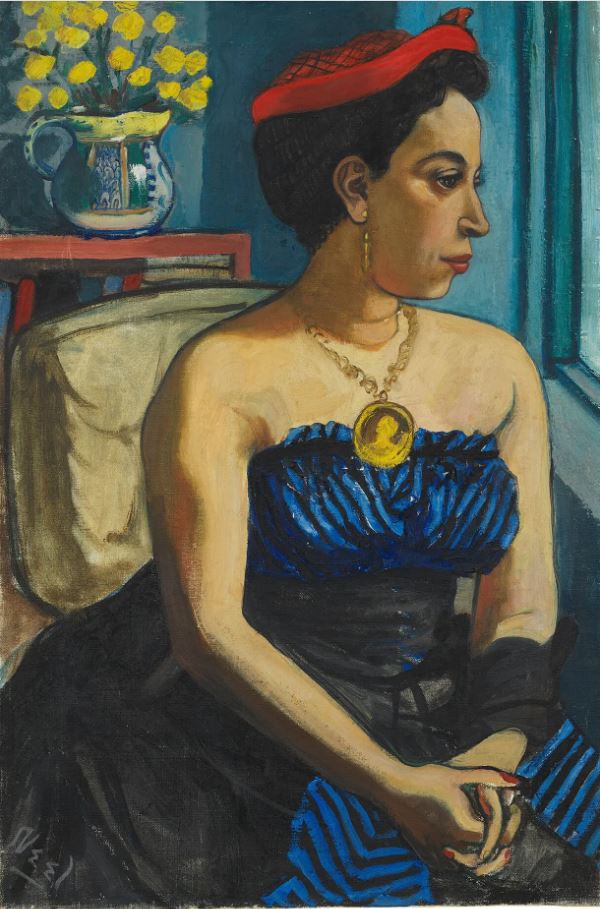 Portrait of Alice Childress by Alice Neel (1950)
From estate of Alice Neel and David Zwirner; The Collection of Art Berliner
1 Britannica, The Editors of Encyclopaedia. "Alice Childress". Encyclopedia Britannica, 8 Oct. 2022, https://www.britannica.com/biography/Alice-Childress. Accessed 19 April 2023.
2 Woodman, Sue (September 14, 1994), "A testimonial to black America" (obituary of Alice Childress), The Guardian.
3 Busby, Margaret, "Alice Childress", Daughters of Africa: An International Anthology of Words and Writings by Women of African Descent, Vintage, 1993, p. 279.
Brian Isaac Phillips*
Producing Artistic Director
Brian Isaac Phillips* (Producing Artistic Director and Ensemble, 22nd Season) has been leading the Cincinnati Shakespeare Company since 2003. During his tenure, Mr. Phillips has guided the organization to artistic and financial success, including the opening of The Otto M. Budig Theater, a $17.5MM world-class facility at the corner of 12th and Elm Streets in OTR, as well as the completion of Shakespeare's 38 play canon, making Cincinnati Shakespeare Company one of the first five theatres in the United States to accomplish this milestone.
Mr. Phillips, originally from Pittsburgh, PA, is a graduate of Morehead State University and has been a resident of Cincinnati for over two decades. In that time he has collaborated with virtually every arts organization in the region. He is a proud member of Actor's Equity Association and the Stage Director's and Choreographer's Society.
In 2020, Mr. Phillips was awarded the international Shakespeare Theatre Association's prestigious Sidney Berger Award for excellence in artistic direction and was also named as one of Cincinnati Magazine's 300 Most Powerful Business Leaders. Mr. Phillips was nominated in 2019 and 2016 for the SDCF Zelda Fichandler Award for outstanding artistic contribution to our region. Mr. Phillips was recognized by both Mayor John Cranley and Mayor Mark Mallory for service at CSC and to the city of Cincinnati. He was also selected for the 2014 Class of Forty Under Forty and a has been nominated for the Ohio Governors' Arts Awards. In 2016, Mr. Phillips graduated from Cincinnati USA Chamber's 39th Class of Leadership Cincinnati and is now happy to serve on one of the steering committees. Also in 2016, Mr. Phillips was selected as a finalist for the Business Courier's 2016 C-Suite Awards for Chief Executive Officer.
Most recent CSC directing credits include All the Way, The Merry Wives of Windsor, August: Osage County, 1984, A Funny Thing Happened on the Way to the Forum, Dracula, A Midsummer Night's Dream, The Tempest (Co-Director), The Elephant Man, Antony and Cleopatra, Death of a Salesman, Cyrano de Bergerac, One Man, Two Guvnors, Waiting for Godot, The Birds, and The Great Gatsby.
Brian is the lucky husband of one of the most amazing actors in town and the proud father of Holden and Annabel.
Friends of Cincinnati Shakespeare Company
We wish to thank the following individuals for their support of the 2022-2023 Season. We are forever grateful. CSC recognizes donors $100 and above in the Donor Roll. This list reflects gifts received July 1, 2022 – April 1, 2023.
We endeavor to recognize correctly all of our supporters. If you see a problem with this list, please accept our apologies and email sara.clark@cincyshakes.com to correct. Thank you.
David Aaron
Alan Abes
Diane Adamec
Christine Adams
Wayne Adams
Stuart and Sarah Aitken
Frank Albi
Dr. Bruce Allen
Lisa Allgood
Americana Arts Foundation
Jeffrey and Karen Anderson
Anonymous (16)
Dr. Paule Asch
William and Caroline Bahlman
Trish and Joe Baker
Mary Baskett
John Batchelor
Dr. Rubin Battino
Tim and Lisa Beckelhimer
David Beckett
Mary Ann and Doug Bell
Ms Patricia Beresford
Mr. Fred Berger
Jan Besl
Greg and Juli Bick
David and Elaine Billmire
David and Madonna Bowman
Chase and Karen Bramwell
Derek D. Brancheau
Daniel and Kendra Braun
M.C. and Tom Brennan
Judith Briggs
Curtis Brown
Jubilee Brown
Vikki Brown
John and Peg Bruggeman
Mr. Otto Budig
Kathleen Cail
Linda Cassidy
Dawn Caudill
Elishia Chamberlain, in memory of Christian Ashlee Morris
Larry and Julie Chandler
Nancy Cisneros
Hon. James Cissel
Lee and Lisa Clapp
Phillip Clayton
Carol C. Cole
Heather Cole
Brian and Elizabeth Coley
Joe Giglia and Kathleen Collins
Mr. Willard H. Connor Jr.
Jeff Cooper
Dr. Kristen Copeland and Steve Johns
Mr. Bradley Corey
James Corwin
Cindy Crilley
Mark and Adrienne Cruise
Donald and Victoria Daiker
Jennifer and Vito Damiano
Mr. Mark Dauner
Marjorie E. Davis
Rose Marie Deibel
Emily Detmer-Goebel and Scott Goebel
Michael Dougherty
David and Kelley Downing
Emilie and Dave Dressler
Nikki Drye
Thomas and Dale Due
Marilyn and Rance Duke
Dr. and Mrs. Stewart Dunsker
Christine Dye
Rick and Melissa Eder
Harriet Edwards
Kay and Joe Ellis
Elizabeth End
Steven Skibo and Susan Esler
Eva Jane Romaine Coombe Fund for Cincinnati Shakespeare Company
Deanna and Dave Eppers
Chris Farwell
Sarah Faulkner
Tom Fisher
Robert and Mary Fitzpatrick
Allyson Fleischer
Ellen Forte
Michelle Getz
Gail Ginther
Noah Goertemiller
Maria Gomez and Rich Hill
Elizabeth and John Grover
The Gumbleton Family
Mr. Fred Haaser
Laura Leigh Hahn, in honor of Annabelle Magruder
Stew and Linda Hall
Catherine Hamilton Hicks
Emma Harpring
Petrina Hasinski
Ms. Sigrun Haude
Mr. Michael Hess
Daniel J. Hoffheimer
Tom and Kathy Hogan
Chris Holloway
Haleigh Hopkins
Doug Ignatius and Bruce Preston
Keith and Farrah Jackson
Steve and Janet Jackson
Phyllis Jackson and Martin Murray
Shyamala and Prashant Jagtap
Heidi Jark and Steven Kenat
Andrea Johnson
Brett and Amy Johnson
Nathan Johnson, in honor of Scott B. Johnson
Dr. Robert Johnson
Jim and Mary Ann Kalla
Steve Kane
Mark and Marcy Kanter
Amy Katz
Dr. Robert Keith and Kathleen Thornton
Emily S. Kennedy
David Kern
Charles Kichler and Nicole Bramesco
Beverly Kinney
Gail and Eric Kirchner
Ms. Linda Klump
The Knuth Family
Bruce and Elizabeth Krone
Pat and Randy Krumm
Chris and Julie Kuhnhein
Stan Ladrick
Robert and Ellie Lamb
Rachel Larson
Susan Lauf
Jean and Charles Lauterbach
Mr. David Lazarus
Geoff and Shellie Leder
Thomas P. Lee
Cici and Owen Lee
Ms. Betsy Leigh
Carol Leslie
Marthe Lewis
Levy-Wall Family Fund
Chandra Linn
Calvin and Patricia Linnemann
Dan and Anne Lovell
John-Peter Lund
Scott and Monica Mahon
Mary Mahoney
Debby and Jim Mason
Ms. Sophia McAllister
Mark and Christa McAndrew
Sherry and Steve McCamley
JoAnn McCaughan
McCready-Shore Family Fund
John and Cindy McFerran
Carol Mcllwain
Mark E McKillip
Karen McKim
Darcy McMahon
Colleen and Mike McSwiggin
Julia Meister and Michael Schroeder in honor of Doug Ignatius and Bruce Preston
Patrick and Melissa Melugin
Isabel Mendez
Pamela Meyers and Gerald Greenberg
Norah and Joe Mock
Ted Molinari
Ms. Melissa Morelli
Bridee Morris
Kim Morrow
Robert and Andrea Morwood
Jack and Ruta Mueller
Tom and Cindy Muething
Christine and Jason Mulvin
TJ Murphy
Chris Nare and Lori Rappold
David and Lesley Nevers
Jerry Newfarmer and Amy Paul
Drs. Nick Newman and Leila Saxena
Fred and Barbara Norton
Neda and Bruce Nutley
Niamh J. O'Leary
Whitney Owens
Sue Ann and Judge Mark Painter
Kira Palmer
Ms. Taina Pankiewicz
David and Patricia Papoi
David and Cyndie Park
Thomas Parsons
Graham and Karen Paxton
Rick Pender and Joan Kaup
Alice Perlman
Janet and Tim Peter
David Piatt Fund of the Greater Cincinnati Foundation
Cass and Glenn Plott
Daniel and Carol Points
Patrick Points and Wijdan Jreisat
Margaret Polanski
Kay Puryear in honor of Joseph B. Puryear
Kathy and Mike Rademacher
Joe Ramsey
Mitchell and Karen Rashkin
Kelly Read
Maddie Regan and Brian Lloyd
Vicky and Rick Reynolds
Mr. Dan Reynolds
Joyce Rich
Becky and Ted Richards
Gates and Margaret Richards
Abigail Riddle
Catherine Robben
James W. Roberts
Elizabeth Robson
Patty Rosely
Mr. Louis Ross
Marc and Suzi Rubin
Dr. and Mrs. Eric Ruby
Jessica Ruebusch
James Russell
Georgia Rutschilling
Kimberly Saliba
Robin Sargent
Mark and Jan Sass
Jennifer Sauvey
Susan Schapiro
Suzanne M. Schindler
Rosemary and Mark Schlachter
Jay and Kendahl Schloss
Kathryn Schnier
Rich Schultz
Jay and Kendahl Schloss
Alice Scovell
Don Semler
Stephanie Sepate
Dr. Catherine Shackson
Saira Shahani and Rick Warm
The Shakespeare Society of Zanesville Ohio
Carol Shore
Dr. Edward Silberstein and Jacqueline Mack
David Smith
William David Smith
Christine Socwell
Carol and Annie Sostok
Carol and Harry Sparks
Dr William Spohn and Dr Margaret Dunn
Dee and Tom Stegman
Bob and Laurie Sternberg
Ms. Mary Stier
Pete and Ginger Strange
David Stull
Steve Sullivan
Melanie Swick and Matthew Schottelkotte
Sarah Tankersley and Geoff Vickers
Don and Linda Tecklenburg
John Tergerson
Thomas Terwilliger
Gordon and Mary-Anne Thompson
Marty Tomb
Robert and Sue Trusty
Jim and Sandy Uhrig
James Vachon
Rosalie P. van Nuis
Carrie Walsh
Catherine and Hugh Walsh
Judge Laurence Walter and Ms. Christena Walter
Jessica Warren-Jones and Matthew Jones
William Watts
Ted and Mary Ann Weiss
Ms. Donna Welch
Jim and George Ann Wesner
Laura West
Richard and Debbie Westheimer
Christine Whittaker and Thane Thompson
Ms. Jo Ann Wieghaus
Michael Wilkins
Dr. H. James Williams and Carole Campbell Williams
Beverly Williams
John Willig
Jean and Robert Willis
Bill and Kathy Winters
Leo Yakutis
Bob and Rhonda Young
George and Nancy Yund
Justin and Marie Zimmerman