Gaslight
Tap here for the mobile program information
We love your feedback! Click here to take our survey
30th Anniversary Season Sponsored by
The Carol Ann and Ralph V. Haile Jr. Foundation
Brian Isaac Phillips, Producing Artistic Director
Presents: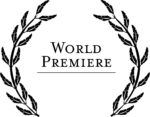 Patrick Hamilton's "Gaslight"
A new version for the stage by Steven Dietz
Produced in Partnership with Merrimack Repertory Theatre
September 8 – 24, 2023
Previews September 6 and 7
Directed by Courtney Sale+
     Scenic Designer: Samantha Reno 
Costume Designer: Rainy Edwards 
Lighting Designer:  Laura Glover
Sound Designer: Robert Carlton Stimmel
Properties Designer: Kara Eble Trusty 
Fight Choreographer: Gina Cerimele-Mechley
Fight Captain: Jack Bausch
Stage Manager: Elizabeth Robinson*
Cast   
First Police Officer: Jack Bausch 
Jack: Tom Coiner* 
Second Police Officer: Christian Hall 
Nancy: Candice Handy* 
Sergeant Rough: Jim Hopkins* 
Elizabeth: Karen MacDonald*
Bella: Kristin Yancy*  
Production Staff  
Production Manager: Kate Bindus 
Carpenter & Master Electrician: Jared Earland 
Wardrobe Supervisor: Nathalie Gibson 
Technical Director: Chris Holloway  
Master Carpenter: Drew Homan  
Costume Shop Manager: Lindsey Jones 
Wig Stylist: Candace Leyland
Charge Artist: Samantha Reno 
Production Stage Manager: Elizabeth Robinson* 
Assistant Stage Manager: Abby Sherr 
Technical Director: Robert Carlton Stimmel  
Properties Supervisor: Kara Eble Trusty 
*Appearing through an Agreement between this theatre, the Cincinnati Shakespeare Company, and Actors' Equity Association, the Union of Professional Actors and Stage Managers in the United States  
+Member of SDC 
Patrick Hamilton's play first produced on 5th December, 1938 at Richmond Theatre, Surrey
Gaslight © The AWP Hamilton Settlement, 1938
Copyright agent: Alan Brodie Representation, www.alanbrodie.com
Design Sponsor:
Season Sponsors: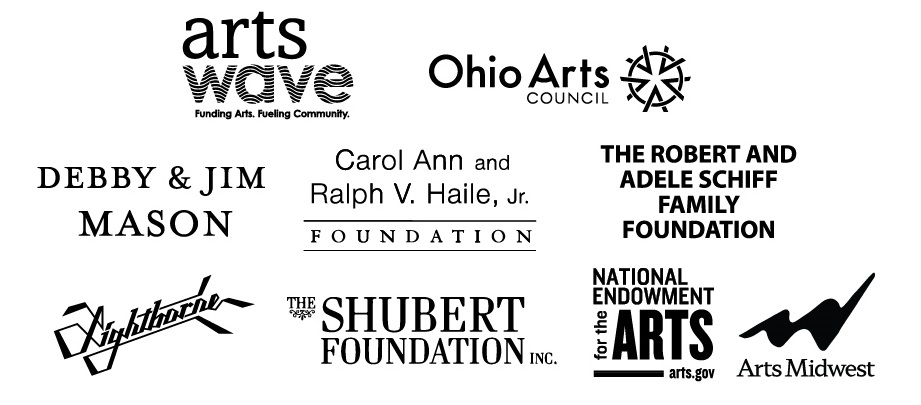 Kristin Yancy (she/her) (Debut) is thrilled to be performing for her first time with Cincinnati Shakespeare Company. Broadway: The Cher Show; Summer, The Donna Summer Musical (u/s Disco Donna). Off Broadway: Queen of the Night. National Tour: West Side Story (u/s Anita). Select Regional: Sunset Boulevard, Guys & Dolls, Tommy (The Kennedy Center), Chicago (Roxie, Lexington Theatre Company), Catch Me If You Can (Arena Stage), West Side Story (Guthrie Theater, The REV Theatre Co.), Seven Brides For Seven Brothers, Camelot (The Muny). TV: Hawkeye, Katy Keene, Full Frontal with Samantha Bee. Big gratitude to the wonderful Courtney Sale and Steven Dietz for trusting me with this special project. Love to her hunny-cutie Eric Chaves, her family, MSA, the brilliant Jamie Carroll, and the kookiest, most wonderful community of friends. Washington University in St. Louis grad. @kristinyancy.
Tom Coiner* (he/him) (Debut) is thrilled to be joining CSC for this world premiere. A graduate of Kenyon College and the National Theater Conservatory, Tom has appeared Off-Broadway in The Daughter in Law (Mint Theater) and God Said This (Primary Stages). He's also performed The 39 Steps, A Christmas Carol, Silent Sky (Merrimack Rep), The Invisible Hand (Milwaukee Rep), The Full Catastrophe, On Clover Road, Wrecked, and Support Group for Men (Contemporary American Theater Festival), God Said This (Humana Festival), Good Men Wanted (New York Stage & Film), Both Your Houses, Our Betters, The Little Foxes, and The Great Society (Asolo Rep). Onscreen, Tom has appeared in Law & Order: SVU, The Good Fight, Boardwalk Empire, The Night Of, Person of Interest, It's Bruno!, and in one of the best video games ever made, Red Dead Redemption 2.
Jim Hopkins*
Sergeant Rough
Jim Hopkins* (he/him) (17 Seasons) is originally from Nebraska and spent many years performing in the Dallas area, but calls Cincinnati home thanks to CSC. Among Jim's many CSC roles, he has been LBJ in All the Way, Big Daddy in Cat on a Hot Tin Roof, Mr. Van Daan in The Diary of Anne Frank, Julius Caesar in Julius Caesar, Lennie in Of Mice and Men, Henry IV in Henry IV Parts 1 and 2, Bolingbroke in Richard II, Lord Capulet in Romeo and Juliet, and Lady Bracknell in The Importance of Being Earnest. Other past appearances include The Liar and School for Wives at The Shakespeare Theatre of New Jersey, The Manbeast at The Know Theater, Romeo and Juliet at The Human Race Theatre; Hands on a Hardbody at Ensemble Theatre, and Jerry Springer: The Opera for Playhouse on the Square in Memphis. In 2017, Jim wrote and performed White Privilege for the Cincinnati Fringe Festival. Jim holds an MFA from the University of Nebraska, Lincoln.
Candice Handy (she/her) (7 Seasons), CSC's Education Director, is a local and regional actor, director, and teaching artist. She is filled with gratitude for the opportunity to play on the Cincy Shakes stage again! Ms. Handy was last seen in CSC's King Lear, Every Christmas Story Ever Told, Romeo and Juliet, and All the Way. She has also played at Cincinnati Playhouse in the Park (A Christmas Carol), Human Race Theatre (The Cake), the Island Shakespeare Festival (A Midsummer Night's Dream, The Winter's Tale), StageOne Family Theatre (Frankenstein) and Theatre Monmouth (The Pirates of Penzance). Ms. Handy recently directed CSC's Ma Rainey's Black Bottom and the Know Theatre's The Twunny Fo'. She was the Creative Director for the Educational Theatre Association project, Finding Voice- New Works for Young Theatre Artists of Color and is the founder of Cincinnati Black Theatre Artist Collective. Candice thanks God, her family, and friends for their unwavering support throughout the course of her career.
Karen MacDonald
Elizabeth
Karen MacDonald (she/her) (Debut) is a Boston based actor, director and teacher and delighted to be at CSC.She has appeared on many New England stages, including Merrimack Repertory Theatre, The Huntington Theatre Company, Commonwealth Shakespeare Company, Trinity Rep, Hartford Stage, Portland Stage, Speakeasy Stage, Boston Symphony Orchestra (Symphony Hall and Tanglewood), Boston Pops Orchestra. As a Founding Company Member of the American Repertory Theatre, she appeared in 73 productions, in both the US and Europe. On Broadway, she understudied and performed the role of Amanda Wingfield in John Tiffany's production of The Glass Menagerie. New York credits include Theatre for a New Audience, Roundabout Theatre and Second Stage. Nationally, she has worked extensively from The Wilma Theater to Berkeley Rep. She is the recipient of the Robert Brustein Award for Sustained Achievement in the Theatre and the Eliot Norton Prize for Sustained Excellence.
Jack Bausch
First Police Officer
Jack Bausch (he/they) (2 Seasons) is thrilled to be goofing around with the CSC family again this fall. A Rochester, NY native they have performed up and down the East Coast from the Florida Keys to Maine. As an actor Jack has performed with notable theaters including The Cincinnati Shakespeare Company, The Shakespeare Theater of New Jersey, the Florida Studio Theater, The Commonwealth Shakespeare Company, The Camden Shakespeare Festival, and many more. A few credits of note include Macbeth (Macbeth,) The Normal Heart (Ned Weeks,) and Dogfight (Bernstein.) Jack is a proud client of Pantera/Murphy the Agency out of NYC. Give them a follow on your social media of choice @jackbausch and see more about them at jackbausch.com.
Christian Hall
Second Police Officer
Christian Hall (he/him) (2 Seasons) is a proud music and theatre graduate from Xavier University (class of 2019). This will be his second time working with CSC as he just finished working with the Spring Educational Tour. Christian was an acting apprentice at Ensemble Theatre Cincinnati for the 2021-2022 season where he worked on and offstage. He would like to thank his friends, family, and his late father for their continuous support.
Courtney Sale (she/her) (Debut) is thrilled to work with CSC. Most recently she directed The Overview Effect at Contemporary American Theatre Festival. Past CATF credits include Support Group for Men, The Cake, Wild Horses, and Not Medea. She currently serves as the Nancy L. Donahue Executive Artistic Director at Merrimack Repertory Theatre where her directing credits include The 39 Steps, A Woman Of The World, Steven Dietz's adaptation of Gaslight (upcoming world premiere), Wild Horses, and A Christmas Carol. She previously served as the Artistic Director at Seattle Children's Theatre (SCT), the nation's leading generator of new work for family audiences. Selected additional credits: Tiny Beautiful Things (Seattle Rep), The Mountaintop, The Mousetrap, April 4 1968, (Indiana Rep, also Associate Artistic Director 2013-2016), On Clover Road (Phoenix Theatre), Twelfth Night (IndyShakes). She has developed new work with Denver Center, New Harmony, Dorset Theatre Festival, Emerson Stage, TheatreWorks Silicon Valley, and the Orchard Project. Other distinctions include Cornish College Distinguished Alumni Award, IBJ's 40 under 40 designation, and the 2017 keynote at the International Council of Fine Arts Deans. BFA, Cornish College of the Arts. MFA, The University of Texas at Austin.
Steven Dietz's adaptation of Dracula has been seen several times at CSC. His thirty-plus plays have been produced at over one hundred regional theatres, as well as Off-Broadway and in twenty-five countries internationally. Recent premieres: Murder on the Links (North Coast Rep / Laguna Playhouse); How a Boy Falls (Northlight Theatre); The Great Beyond and The Ghost of Splinter Cove (Actor's Theatre of Charlotte, Children's Theatre of Charlotte). Upcoming film: "What Happens Later", directed by Meg Ryan, adapted by Dietz from his play, Shooting Star, along with playwright Kirk Lynn. Awards: American Theatre Critics Association's Steinberg New Play Citation for Bloomsday; Kennedy Center Fund for New American Plays Award for Fiction and Still Life with Iris; PEN USA Award in Drama for Lonely Planet; Edgar Award® from the Mystery Writers of America for Sherlock Holmes: The Final Adventure. Dietz taught for twelve years in the MFA program at UT/Austin, and continues to conduct master classes around the country in playwriting, directing, story-making and collaboration. He and his wife, playwright Allison Gregory, divide their time between Seattle and Austin.
Samantha Reno
Scenic Design
Samantha Reno (she/her) (3 Seasons) is excited to be heading into another season at CSC! Recent favorite designs include Romeo and Juliet, Hamlet, Comedy of Errors, and The Living Dead. In the last year, she has also enjoyed working with the Cincinnati Opera (Fierce), the Cincinnati Ballet (Bold Moves Festival), Northern Kentucky University (Noises Off), and B Street Theatre in Sacramento, California. The most gratitude and joy to her wonderful, supportive husband and two amazing kids!
Rainy Edwards
Costume Design
Rainy Edwards (she/her) (5 Seasons) is from Llano, Texas, and received her MFA in Costume Design at Florida State University. She has been with the company since 2018. Rainy has had the pleasure of designing many shows here including, The Winter's Tale, Titus Andronicus, The Merry Wives of Windsor, and All The Way, to name a few. Her work has been seen at Utah Shakespeare Festival, The Arts Center of Coastal Carolina, Triad Stage, and Lexington Children's Theatre. Rainey is excited to be back and making art with her colleagues and friends. She is forever thankful for the support of Chris and their dog Obi.
Laura Glover
Lighting Design
Laura E. Glover, (she/her) (Debut) is the Resident Lighting Designer for Dance Kaleidoscope and a company member of the Indianapolis Shakespeare Company, both based in Indianapolis. She also has also designed lighting for the Phoenix Theatre, Indianapolis Symphony Orchestra, the Indiana Repertory Theatre, Butler University, Summit Performance Indianapolis and American Lives Theatre. She has worked internationally with the Martha Graham Dance Company, Rioult, Taylor 2, Todd Rosenlieb Dance, Ballets de San Juan and Workshop Theatre Group. She is a Creative Renewal Arts Fellow with Indy Arts Council and holds an M.F.A. in Lighting Design from SUNY Purchase, where she studied with Brian MacDevitt and William Mintzer.
Robert Carlton Stimmel
Sound Design
Robert Carlton Stimmel (he/him) (5 Seasons) is thrilled to be returning to Cincinnati Shakespeare Company! He is a Cincinnati area native, hailing from Fairfield, Ohio. After receiving his BA in Theatre at Miami University, he has worked with various theatre including Cincinnati Playhouse in the Park, Alliance Theatre, Short North Stage, and Tantrum Theatre. In addition to his technician and design work, he is also a performer and producer and is always looking to expand his artistic abilities! Robert is the Artistic Director of Impaired Vision Productions, a local theatre organization that produces new works. He would like to thank his wife Kayla for her constant support of his artistic aspirations and her unconditional love.
Kara Eble Trusty
Properties Design
Kara Eble Trusty (she/her) (4 Seasons) is delighted to be returning to make art with CSC for a second season. A Cincinnati native, she saw her first CSC production at 12 and is amazed that she gets to collaborate with some of the same people that inspired her love of theatre and art at a young age. Kara has worked locally with the Know Theatre of Cincinnati, The Carnegie, and the Clarence Brown Theatre in Knoxville, Tennessee. She would like to thank her friends and family, especially her parents Bob and Sue, for their love, support, and encouragement as she continues down this incredible and irrational artistic path.
Gina Cerimele-Mechley
Fight Choreography
Gina Cerimele-Mechley (she/her) (28 Seasons) a Cincinnati native, Gina has been involved with CSC since its inception as Fahrenheit Theatre Company. She played the Nurse in their very first production of Romeo and Juliet in 1996. Getting cast in the role again specifically with CSC is a dream come true. Gina is a 30 year member and one of the few female Certified Teachers with the Society of American Fight Directors. Gina runs the nationally recognized Cincinnati Actor's Studio & Academy, and she was the first recipient of the CAA's Arts Educator Award. Some of her favorite regional credits outside of Cincinnati include Alabama Shakespeare Festival, Denver Center Theatre Company, and Opera Theatre St. Louis.
Steven Dietz's adaptation of Dracula has been seen several times at CSC. His thirty-plus plays have been produced at over one hundred regional theatres, as well as Off-Broadway and in twenty-five countries internationally. Recent premieres: Murder on the Links (North Coast Rep / Laguna Playhouse); How a Boy Falls (Northlight Theatre); The Great Beyond and The Ghost of Splinter Cove (Actor's Theatre of Charlotte, Children's Theatre of Charlotte). Upcoming film: "What Happens Later", directed by Meg Ryan, adapted by Dietz from his play, Shooting Star, along with playwright Kirk Lynn. Awards: American Theatre Critics Association's Steinberg New Play Citation for Bloomsday; Kennedy Center Fund for New American Plays Award for Fiction and Still Life with Iris; PEN USA Award in Drama for Lonely Planet; Edgar Award® from the Mystery Writers of America for Sherlock Holmes: The Final Adventure. Dietz taught for twelve years in the MFA program at UT/Austin, and continues to conduct master classes around the country in playwriting, directing, story-making and collaboration. He and his wife, playwright Allison Gregory, divide their time between Seattle and Austin.
Patrick Hamilton
Playwright
Patrick Hamilton (1904-1962) was born in West Sussex, England. Hamilton began acting in 1921 and then, fascinated by theatrical melodrama, took to writing. He became known with the novel Craven House (1926). A number of successful motion pictures were based on works by Hamilton. His play Rope (first performed 1929; U.S. title Rope's End) was made into a film by Alfred Hitchcock under the title Rope (1948). His play Gaslight was phenomenally successful; first performed in London in 1938, it was later produced in New York City under the title Angel Street. Two film adaptations were made: the first was British-made, released in 1940 as Gaslight and re-released in the United States in 1952 as Angel Street; and the second, released in 1944 in the United States as Gaslight and in Great Britain as Murder in Thornton Square, was directed by George Cukor and starred Ingrid Bergman and Charles Boyer. From Hamilton's novel Hangover Square (1941), the motion picture of the same title (1945) was made.
Biography from Britannica.com
Brian Isaac Phillips
Producing Artistic Director
Brian Isaac Phillips* (Producing Artistic Director and Ensemble, 25th Season) has been leading the Cincinnati Shakespeare Company since 2003. During his tenure, Mr. Phillips has guided the organization to artistic and financial success, including the opening of The Otto M. Budig Theater, a $17.5MM world-class facility at the corner of 12th and Elm Streets in OTR, as well as the completion of Shakespeare's 38 play canon, making Cincinnati Shakespeare Company one of the first five theatres in the United States to accomplish this milestone.
Mr. Phillips, originally from Pittsburgh, PA, is a graduate of Morehead State University and has been a resident of Cincinnati for over two decades. In that time he has collaborated with almost every arts organization in the region. He is a proud member of Actor's Equity Association and the Stage Director's and Choreographer's Society.
In 2020, Mr. Phillips was awarded the international Shakespeare Theatre Association's prestigious Sidney Berger Award for excellence in artistic direction. He has been named one Cincinnati Magazine's 300 Most Powerful Business Leaders for the past four years. Mr. Phillips was also nominated three times for the SDCF Zelda Fichandler Award for outstanding artistic contribution to our region. Mr. Phillips was recognized by Cincinnati Mayors Aftab Pureval, John Cranley, and Mark Mallory for service at CSC and to the city of Cincinnati. He was also selected for the 2014 Class of Forty Under Forty and has been nominated for the Ohio Governors' Arts Awards. In 2016, Mr. Phillips graduated from Cincinnati USA Chamber's 39th Class of Leadership Cincinnati. Also in 2016, Mr. Phillips was selected as a finalist for the Business Courier's 2016 C-Suite Awards for Chief Executive Officer.
Most recent CSC directing credits include The Importance of Being Earnest, King Lear, The Living Dead, All the Way, The Merry Wives of Windsor, August: Osage County, 1984, A Funny Thing Happened on the Way to the Forum, Dracula, A Midsummer Night's Dream, The Tempest (Co-Director), The Elephant Man, Antony and Cleopatra, Death of a Salesman, Cyrano de Bergerac, One Man, Two Guvnors, Waiting for Godot, The Birds, and The Great Gatsby.
In the midst of a harrowing life, including nearly dying at the hands of a drunk driver, losing his mother to suicide, and growing up with an emotionally distant father, Patrick Hamilton's life was one haunted by "anxieties and neuroses."1 He understood the dark side of humanity, leading him to write a play with one of the most gripping and sinister depictions of the human psyche.
Gas Light premiered in 1938 at the Richmond Theatre in London and transferred to the Apollo Theater with a six-month, 141-performance run. 2 The play received such great critical acclaim, Gaslight inspired multiple adaptations, including the 1941 plays Angel Street and Five Chelsea Lane. The most iconic reincarnations are on the silver screen, when the thriller was adapted for film with the rise of the highly styled genre film noir: the 1940 film by Thorold Dickinson and the 1944 film starring Ingrid Bergman and Charles Boyer.
Cincinnati Shakespeare Company is proud to continue the legacy of this monumental thriller. In 2023, the theatre presents a new world-premiere adaptation for the stage, written by the prolific American playwright Steven Dietz and produced in partnership with Merrimack Repertory Theatre.
In addition to the compelling plot, Gaslight has created a lasting impact on our culture today due to its content. Hamilton's thriller, along with subsequent adaptions, have paved the way for the term "gaslighting,"3 which refers to a form of psychological abuse where an individual manipulates another, leading them to doubt their own perceptions, the way Jack manipulates Bella with the flickering gaslight.
In our current social climate, where discussions surrounding toxic relationships and the importance of mental health are increasingly prevalent, Gaslight challenges us to confront manipulative behaviors. By presenting this story on stage, we have the chance to foster empathy, promote awareness, and encourage positive change in our communities.
REFERENCES
1 Jones, Nigel. Through a Glass Darkly: The Life of Patrick Hamilton. Black Spring, 2008.
2 Wearing, J. P. (2014). The London Stage 1930–1939: A Calendar of Productions, Performers, and Personnel. Lanham, Maryland: Rowman & Littlefield.
3 Thomas, Laura. "Gaslight and gaslighting." The Lancet Psychiatry 5.2 (2018): 117-118.
Playwright Spotlight: an Interview with Steven Dietz

Perhaps the brightest week this summer, Cincinnati Shakespeare Company began rehearsals on a play with a particularly dark, brooding subject: Gaslight. This psychological Victorian thriller follows the descent of a marriage when the wife's reality is twisted, forcing her to question the truth and her husband's intentions.
A play originally written in 1938 by Patrick Hamilton, Gaslight has seen many versions, most notably the play Angel Street and the film noir adaptation starring Ingrid Bergman in 1944. Now Patrick Hamilton's play sees a new life with an adaptation by Steven Dietz, co-produced by Cincinnati Shakespeare Company and Merrimack Repertory Theatre.
A part of CSC's New Play Development program, Gaslight has undergone several workshops over the last year. On August 15th, CSC passed the first rehearsal milestone, entering the homestretch until Opening. In the upcoming weeks, the work continues both within the rehearsal room and on the page.
Later that week, Kyrié, CSC's Communications and Engagement Manager, had the pleasure of sitting down with Steven Dietz to discuss his new play, writing process, and the world of theatre.
KO: What is the enduring appeal of Gaslight and how does your adaptation capture it?
SD: The enduring appeal of Gaslight is that there are secrets in our lives and marriages. These can be delicious or dangerous secrets. In his 1930s play, Patrick Hamilton put that in a pot boiler atmosphere where the secrets are dangerous and urgent, seeking to unsettle and entertain at the same time. Gaslight was also adapted into a well-known film, which helped that story last across time. And then, of course, in recent years the term "gaslighting" - created by this very play - entered our contemporary lexicon. Gaslight is a compelling narrative and I'm grateful for the opportunity to take a crack at it.
KO: What inspired you to revisit this story?
SD: I asked the publishers of the original 1938 play, Angel Street, if that version was still regularly produced. It was my feeling I could update and streamline it, making it newly come alive onstage. They put me in touch with the Hamilton estate, who agreed with my proposal. It was a chance to test my story-making against what I believe is the gold standard of stage thrillers. I have been fortunate to write plays in a variety of styles, and I had reached a point in my writing of thrillers where I wanted to challenge myself against what I believe is the best thriller the theatre has to offer. A challenge like that is just as inspiring to me as an original idea.
KO: Gaslight is known for its psychological suspense. How did you approach capturing and enhancing this element in your adaptation?
SD: The psychological suspense in Gaslight is thrilling and provocatively familiar. I wouldn't want anyone who encounters the play to this to be in a situation like our heroine Bella, but my approach was to make her dealings with her husband as real as possible, and his dealings with her as real as possible. And no sooner do I say that, than I have to add that what passes for "real" in the theatre tends to be much bigger than our lives. It's more provocative— more dangerous. This fantastic group of actors and directors will find their way to root it in reality of the world we live in, while heightening it for the world of the play.
KO: I'm so glad you said that. Rickerby Hinds, another playwright and professor once said, "The person on stage is larger than life just by being on stage. Therefore, everything is amplified." Why would you say stakes are heightened in this medium?
SD: The stakes are heightened in a play because you've stopped to observe someone's life unravel. You don't go over to your friend's or neighbor's house and pull up a chair to watch their life unravel. (Or at least I don't.)
SD: Another challenge is the assumption that everything I put on stage will be interesting. That's not true [laughs]. The challenge is when you put something on stage, it will compel attention for a moment, but audiences are so intuitively masterful at narrative (whether they are "regular theatre goers" or not) that they remain hungry for change … and you have to keep feeding them. What Gaslight feeds you is mystery and tension and questions
SD: I also want to make sure that we talk about how entertaining this play is. There's humor, drama, and mystery inside, but what this play tries to deliver is not sadness— not even psychology— but thrills. It's trying to make you jump. I believe you will root for certain characters in this play, but differently than you would in a drama. In a drama you are awaiting resolution. In a thriller, you are awaiting release. To have the villain get caught, or the heroine escape, or whatever. I think that's fundamentally entertaining.
KO: This play is a part of CSC's New Play Development program to commission new works. You mentioned the rewrites you're doing this week. For people who don't know about the process of developing new plays, how does the revision process work?
SD: As a playwright you are not in the room to see/hear the play the way you saw/heard it in your head, alone in your studio. You are there to change/strengthen/tighten/complicate it - using the new information you receive when it comes to life in front of you - with the skills of professional actors - in the rehearsal room. There's this misnomer that to write a play you get inspired, go away for a long weekend to write, then hand it to the actors. If that's the truth, it has never happened to me in my forty-some plays. I love that I get to generate an early draft of the play, but every day in rehearsal, I have a chance to make it better. Rehearsal gives actors time to craft their performance and directors time to craft their staging. I need to make just as much use of this process - crafting my revised script in tandem with my collaborators. I don't have to get it right the first time and I won't. Every day I get to learn something. A play is a fungible, transitional thing and by the time the audience comes – the first audience to ever have seen this new version of the story - we will have it ready. But the process of playwriting is the process of rewriting in rehearsal. Thank goodness.
KO: As you work on these revisions, can you speak about the collaborative process with the creative team and cast in bringing your vision of Gaslight to life?
SD: As a writer, you have a lot of time alone. Many of us crave that, however, the other side of my personality wants to be in a room of smart people with expertise and craft. My job in rehearsal is to learn from the actors, directors, and designers. As I said earlier, my play is being shaped by that process. My definition of collaboration is that what changes in the room is me, meaning I am being open. Not all artists can or want to collaborate (after all, collaboration is not a virtue, it is a tactic) but it's what I adore about theatre. If you're going to stay in this business, you are choosing to learn from the other people in the room. That ethos is extraordinarily powerful and not found in any other art form in the same way.
SD: This process is also unique because I'm collaborating with an existing script from the thirties that I've changed and updated. And two theatres are collaborating here– Cincinnati Shakespeare Company is collaborating with Merrimack Repertory Theatre outside Boston, so you're seeing two theaters come together and do a joint world premiere of this play. It's a collaboration on every level, and it means we will see this play with a variety of audiences [in Cincinnati] and elsewhere. That is something to really be praised because new plays need that launch. They need that booster rocket under them. I'm terribly grateful that this play will get that here.
KO: As a teacher and playwright, what advice do you have for aspiring playwrights?
SD: Lean in. Do your work. Do it every chance you get. Show up for your own writing as you would show up for a good friend. Not as a habit, but as a practice. Challenge and disrupt your own thinking, attitudes, opinions about what a play is or isn't. Don't wait for inspiration. I believe inspiration is a myth– I honestly do. It's a thing that writers want to believe other writers have. There's a lot of half-truths about playwriting. There's a lot of half-truths about "write about you know" and "show-don't-tell." I'm not saying these aren't true, but they're insufficient. So, I would say, if you see something that interests you, make a start. John Cage said, "begin anywhere."
KO: Thank you for the John Cage reference! [laughs] It was lovely chatting with you. The script is breathtaking and I'm excited to see the final product on stage. Good luck in rehearsal today!
Written by Kyrié Owen
Published August 18, 2023
Special thanks to our Gaslight community partner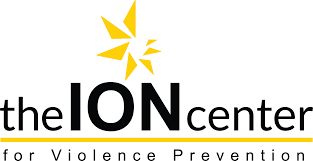 The Ion Center offers free, confidential support and services to victim-survivors of all identities who have experienced power-based personal violence such as sexual violence, intimate partner violence, child abuse, and/or stalking.
If you or someone you know is seeking support or more information on domestic violence, please don't hesitate to reach out to the Ion Center. Their compassionate and experienced team is here to provide guidance, assistance, and a safe space for those affected by domestic violence.
Learn more about the Ion Center here.
"Sometimes the strength within you is not a big fiery flame for all to see…it is just a tiny spark that whispers ever so softly 'you've got this…keep going.'"
FRIENDS OF THE COMPANY
"With one 'we thank you,' many millions more…"
The Winter's Tale, Act I, Scene ii
Cincinnati Shakespeare Company extends thanks to the following individuals and organizations for their generous support. The following gifts were received by Cincinnati Shakespeare Company July 1, 2022 – June 30, 2023 or pledged to the 2022 – 2023 Season. Giving Levels are exclusive of Capital Campaign donations. Every effort has been made to ensure accuracy. If you see an error, please accept our sincere apology and contact Sara Clark at 513-381-2273, ext. 3208.
Benevolent and Bold, $25,000+
ArtsWave
Bartlett Wealth Management
Mrs. L.L. Browning
Mr. Otto M. Budig
Charles H. Dater Foundation
Martin Chavez
Fifth Third Foundation
John A. Schroth Family Charitable Trust
The Limestone Fund of the Greater Cincinnati Foundation
The Linnemann Family Foundation
Louise Dieterle Nippert Musical Arts Fund of the Greenacres Foundation
Debby and Jim Mason
National Endowment for the Arts in Partnership with Arts Midwest
Ohio Arts Council
P&G Fund of the Greater Cincinnati Foundation
Robert and Adele Schiff Family Foundation
Don and Linda Tecklenburg
Gallant and Glamorous, $10,000 - $24,999
Blank Rome/Monteverdi Tuscany
GBBN Architects, Inc.
The Gumbleton Family
Johnson Charitable Gift Fund
John and Betsy LaMacchia
Martha Holden Jennings Foundation
The McElroy Family
Nellie Leaman Taft Foundation
Sue Ann and Judge Mark Painter
Cass and Glenn Plott
Patrick Points and Wijdan Jreisat
Rosemary and Mark Schlachter
Shubert Foundation
The Thomas J. Emery Memorial
Western and Southern Financial Group
Richard and Debbie Westheimer
George and Nancy Yund
Avowed and Audacious, $5,000 - $9,999
Diane Adamec
Barnes Dennig
Sally and Joel Davenport
David and Kelley Downing
Rance and Marilyn Duke
Rick and Melissa Eder
Eva Jane Romaine Coombe Fund for Cincinnati Shakespeare Company of the Greater Cincinnati Foundation
EY
Fifth Third Bank
Frost Brown Todd LLC
Marcie and Jim Kinney
Karen McKim
Messer Construction Co.
Whitney Owens
PNC Bank
Vicky and Rick Reynolds
Marc and Suzi Rubin
Alice Scovell
Pete and Ginger Strange Family Fund of the Greater Cincinnati Foundation
Stock Yards Bank
Laura and Tayfun Tuzun
James Williams and Carole Campbell Williams
Jay and Jodi Woffington
The Wohlgemuth Herschede Foundation
Woodward Trust
Devoted and Daring, $2,500 – $4,999
1919 Investment Counsel
Arts Midwest
Cynthia and William Batte
Mr. Fred Berger
Mr. Scott Bischoff and Teresa Sedlack
Crosset Family Fund
Jennifer and Vito Damiano
Susan Esler and Steven Skibo
Dan Fales
Sarah and Matt Graber
Graeter's
The Greater Cincinnati Foundation
Myron and Sherry Hughes
JP Morgan Chase & Co.
Steve and Shannon Kane
Steve Kenat and Heidi Jark
David Kern
Ms. Linda Klump
Stan Ladrick
Jean and Charles Lauterbach
Thomas P. Lee
Isabel Mendez
Maggie Muething
David and Lesley Nevers
Kathy and Mike Rademacher
Robbins, Kelly, Patterson & Tucker
Steve and Betty Robinson
Steven P. Sullivan
Taft Stettinius and Hollister LLP
Melanie Swick and Matthew Schottelkotte
Bob and Sue Trusty
Ms. Jo Ann Wieghaus
Ardent and Astounding, $1,000 - $2,499
Americana Arts Foundation
Jeffrey and Karen Anderson
William and Caroline Bahlman
Mary Baskett
Mary Ann and Doug Bell
Daniel and Kendra Braun
Charles Scott Riley III Foundation
Lee and Lisa Clapp
Mr. Phillip Clayton
Brian and Elizabeth Coley
Dr. Kristen Copeland and Steve Johns
Marjorie E. Davis
Dr. and Mrs. Stewart Dunsker
Joe and Kay Ellis
Joseph Giglia and Kathy Collins
Scott Goebel and Emily Detmer-Goebel
William J. Gracie, Jr. and Daniel J. Fairbanks
Gerald Greenberg and Pamela Meyers
John and Elizabeth Grover
Kevin and Libby Howard
Beverly Kinney
Susan Lauf
Ted and Molly Lucien
Paul and Anne Lucky
Scott and Monica Mahon
Chris Nare and Lori Rappold
David and Patricia Papoi
Rick Pender and Joan Kaup
Mitchell and Karen Rashkin
Becky and Ted Richards
Dr. Catherine Shackson
Ms. Ruth Sikorski
Sinclaire Family Office
David Smith
Target Circle
Ron Visscher
Ted and Mary Ann Weiss
Westheimer Rhodes Family Fund of the Greater Cincinnati Foundation in honor of Richard Westheimer
William P. Anderson Foundation
Ebullient and Exhilarating, $500 - $999
Christine Adams
Frank Albi
Dr. Rubin Battino
M.C. Brennan
Jubilee Brown
Vikki Brown
Hon. James Cissell
Carol C. Cole, in memory of Leland M. Cole
Donald and Victoria Daiker
Kimberly and Dirk Doebereiner
Allyson Fleischer
Ellen Forte and Michael DiMaggio
Michelle Getz
Tom and Sarah Goodwin
Tony Hall
Amy Katz
Gail and Eric Kirchner
Geoff and Shellie Leder
Levy-Wall Family Fund
Norma Lewis
Arthur and Stephanie McMahon
Julie Metz
Kim Morrow
Mark Motley
Tom and Cindy Muething
Amy Paul and Jerry Newfarmer
John and Heidi O'Connor
Maddie Regan and Brian Lloyd
Joyce Rich
Rich Schultz
Saira and Rick Shahani
Dee and Tom Stegman
David Stull
Gordon and Mary-Anne Thompson
Kathleen Thornton and Dr. Robert Keith
Marty Tomb
Rosalie van Nuis
JoAnn and Mark Vella
Mrs. Donna Welch
Gabe Westheimer
Valiant and Voracious, $250 - $499
Paul Adam
Stuart and Sarah Aitken
John Batchelor
Tim and Lisa Beckelhimer
David and Elaine Billmire
Judith Briggs
John and Rebecca Bromels
Larry and Julie Chandler
Mr. Bradley Corey
Leslie and Leo Dahring
Mark Dauner
Rose Marie Deibel
Elizabeth End
Lindsey Faber
Sheila Hill
Karlee Hilliard
Keith and Farrah Jackson
Steve and Janet Jackson
Steve Karoly
Crystal Kendrick
Emily S. Kennedy
Rob and Ellie Lamb
Mr. David Lazarus
Jonathan and Nancy Lippincott
Mary Mahoney
Mike Marrero
Mark and Christa McAndrew
Mark E. McKillip
McCready-Shore Family Fund
Christine Mulvin
Teri Murphy
Drs. Nick Newman and Leila Saxena
Neda and Bruce Nutley
Chandra Obie
Niamh J. O'Leary
Mr. Declan O'Sullivan
Alice M. Perlman
David Piatt Fund of the Greater Cincinnati Foundation
Donna Pickard
Kay Puryear
Kelly Read
Barbara Norris
Patty Rosely
Mr. Louis Ross
Jessica Ruebusch
Robin Sargent
Jennifer Sauvey
Susan Schapiro
Suzanne Schindler
Shakespeare Reading Group, in honor of Nancy Lewis
Dr. William Spohn and Dr. Margaret Dunn
John Tergerson
Carrie Walsh
Judge Lawrence Walter and Ms. Christena Walter
Robert and Jean Willis
Bob and Rhonda Young
Justin Zimmerman
Grand and Gracious, $100 - $249
David Aaron
Alan Abes
Wayne Adams
Anonymous (16)
Bruce Allen
Lisa Allgood
Dr. Paule Asch, in honor of Lib Stone
Trish and Joe Baker
John Barjuca
David Beckett
Ms. Patricia Beresford
Jan Besl
Greg and Juli Bick
Gretchen Bloomstrom
David and Madonna Bowman
Chase and Karen Bramwell
Derek D. Brancheau
Curtis Brown
John and Peg Bruggeman
Kathleen Cail
Linda Cassidy
Elishia Chamberlain, in memory of Christian Ashlee Morris
Nancy Cisneros
Jon and Katie Clark
Heather Cole
Mr. Willard H Connor, Jr.
Jeff Cooper
James Corwin
Emilie and Dave Dressler
Nikki Drye
Christine Dye
Harriet Edwards
Deanna and David Eppers
Chris Farwell
Sarah Faulkner
Tom Fisher
Robert and Mary Fitzpatrick
Terri Gaither
Gail Ginther
Noah Goertemiller
Maria Gomez and Rich Hill
Richard L. Gruber
Mr. Fred Haaser
Richard Hague
Laura Leigh Hahn, in honor of Annabelle Magruder
Stew and Linda Hall
Catherine Hamilton Hicks
Petrina Hasinski
Sigrun Haude
Herrington Family Charitable Giving Fund
Michael and Janice Hess
Ms. Emily M. Hodges, in memory of Jim Bridgeland
Daniel J. Hoffheimer
Tom and Kathy Hogan
Doug Ignatius and Bruce Preston
Phyllis Jackson and Martin Murray
Shyamala and Prashant Jagtap
Andrea Johnson
Brett and Amy Johnson
Marilyn and Robert Johnson
Nathan Johnson, in honor of Scott B. Johnson
Jim and Mary Ann Kalla
Jason Katz
Charles Kichler and Nicole Bramesco
The Knuth Family
Bruce and Elizabeth Krone
Chris and Julie Kuhnhein
Rachel Larson
CiCi and Owen Lee
Ms. Betsy Leigh
Carol Leslie
Marthe Lewis
Mr. Joseph Link
Dan and Anne Lovell
John Peter and Mary Lund
Thom and Elizabeth Mariner
Ms. Sophia McAllister
Sherry and Steve McCamley
Colleen McCarthy Blair
JoAnn McCaughan
John McFerran
Carol McIlwain
Colleen and Mike McSwiggin
Julia Meister and Michael Schroeder, in honor of Doug Ignatius and Bruce Preston
Patrick and Melissa Melugin
Laverne Mitchell
Norah and Joe Mock
Jarrod Mohler
Ted Molinari
Ms. Melissa Morelli
Bridee Morris
Stan and Mary Morton
Robert and Andrea Morwood
Jack and Ruta Mueller
Fred and Barbara Norton
Susan Pace
Kira Palmer
Ms. Taina Pankiewicz
Kailyn Paolucci
Graham and Karen Paxton
Tim and Janet Peter
Greg Pinter
Margaret Polanski
Alexandra Pool
Phil and Susan Price
Catherine R.
Joe Ramsey
Rachel Ratliff
Brian Reilly
Mr. Dan Reynolds
Abigail Riddle
James W. Roberts
Don and Connie Roesch
Barbara Rothstein
Dr. and Mrs. Eric Ruby
James Russell
Georgia Rutschilling
Kimberly Saliba
Jacob Samad
Mark and Jan Sass
Jay and Kendahl Schloss
Kathryn Schnier
Don Semler
Stephanie Sepate
The Shakespeare Society of Zanesville Ohio
John Sikorski
Dr. Edward B. Silberstein and Jacqueline M. Mack
William David Smith
Christine Socwell
Carol and Annie Sostok
Carol Sparks
Bob and Laurie Sternberg
Ms. Mary Stier
Georgana Taggart
Sarah Tankersley and Geoff Vickers
Thomas Terwilliger
Jude Tessel
TP&M
Sandra and James Uhrig
James Vachon
Nancy Wagner
Patricia Wagner
Catherine and Hugh Walsh
Todd Ward
Fred and Jo Anne Warren
Jessica Warren-Jones and Matthew Jones
Sarah Watson
William Watts
Amanda Weeks
Jim and George Ann Wesner
Laura West
Mike and Carolyn Wilkins
Beverly Williams
Bill and Kathy Winters
Leo Yakutis
Cary and Cathy Zalba
Karen Zaugg
Monthly Giving Circle
Cincinnati Shakespeare Company relies on the sustained commitment of a strong community of supporters to fuel our mission of bringing Shakespeare and the Classics to life for all. We send special thanks to our Monthly Giving Circle for their ongoing support of Cincinnati Shakespeare Company now and for seasons to come.
Rebecca and John Bromels
Curtis Brown
Jon and Katie Clark
Ms. Janet Davidson
Jillian Frasher
Scott Goebel and Emily Detmer-Goebel
Noah Goertemiller
Emily Hodges
Andrea Johnson
Rob and Ellie Lamb
Colleen and Mike McSwiggin
Norah and Joe Mock
Susan Pace
Kathy and Mike Rademacher
Patty Rosely
Robin and Anna Sargent
Jennifer Sauvey
Suzanne Schindler
Mary Stier
Georgana Taggart
Kaitlyn Vanway
Christine Whittaker and Thane Thompson
In-Kind Donors
1215 Wine Bar and Coffee Lab
Bonbonerie
Chris Holloway
Cincinnati Ballet
Cincinnati Museum Center
Cincinnati Opera
Ensemble Theatre Cincinnati
Graeter's
Jay and Jodi Woffington
Know Theatre Cincinnati
Lightborne
Mercantile Library
Mikki Schaffner Photography
Pedal Wagon Cincinnati
Samantha Reno
Western & Southern Financial Group
COVID-19 Relief and Recovery Funding
Since 2020, CSC has been the grateful beneficiary of pandemic relief and recovery funds from the following federal, state, and local sources—the direct result of the advocacy of art supporters like you.
ArtsWave
City of Cincinnati
Economic Injury Disaster Loan
Employee Retention Tax Credit
Entertainment Venue Grant (State of Ohio)
FEMA
Hamilton County Commissioners (CARES Act)
Ohio Arts Council (CARES Act)
Ohio Department of Development (American Rescue Plan Act)
Shuttered Venue Operators Grant
The Bar and Restaurant Assistance Fund (State of Ohio)
The SBA Paycheck Protection Program
ArtsWave Partners
Cincinnati Shakespeare Company acknowledges the following partner companies, foundations and their employees who generously participate in the annual ArtsWave Campaign at the $100,000+ level. Thank you!
$2 million +
P&G
$1 million to $1,999,999
Fifth Third Bank and Fifth Third Foundation
$500,000 to $999,999
altafiber
GE Aerospace
$250,000 to $499,999
Cincinnati Children's Hospital Medical Center
The Cincinnati Insurance Companies
Western & Southern Financial Group
$100,000 – $249,999
Carol Ann and Ralph V. Haile, Jr. Foundation
Cincinnati Business Courier
Cincinnati Reds
Duke Energy
The E.W. Scripps Company and Scripps Howard Foundation
The Enquirer│Cincinnati.com
Great American Insurance Group
Greater Cincinnati Foundation
The H.B., E.W. and F.R. Luther Charitable Foundation, Fifth Third Bank, N.A., Trustee
The Kroger Co.
Messer Construction Co.
PNC
U.S. Bank