Driving
Planning to drive? Before heading to the Filene Center, check out the different route options to get to the Park and view the directional map below. Account for extra time for traffic, construction-related delays, and parking.
The Filene Center is located at 1551 Trap Road, Vienna, VA 22182.
If traveling on Dulles Toll Road (Route 267), note this path requires drivers to pay a toll. If taking this route, to avoid traffic on the exit 15 ramp, take exit 16 onto Route 7. Or you can take Route 123 in Vienna to Old Courthouse Road and Trap Road to avoid tolls.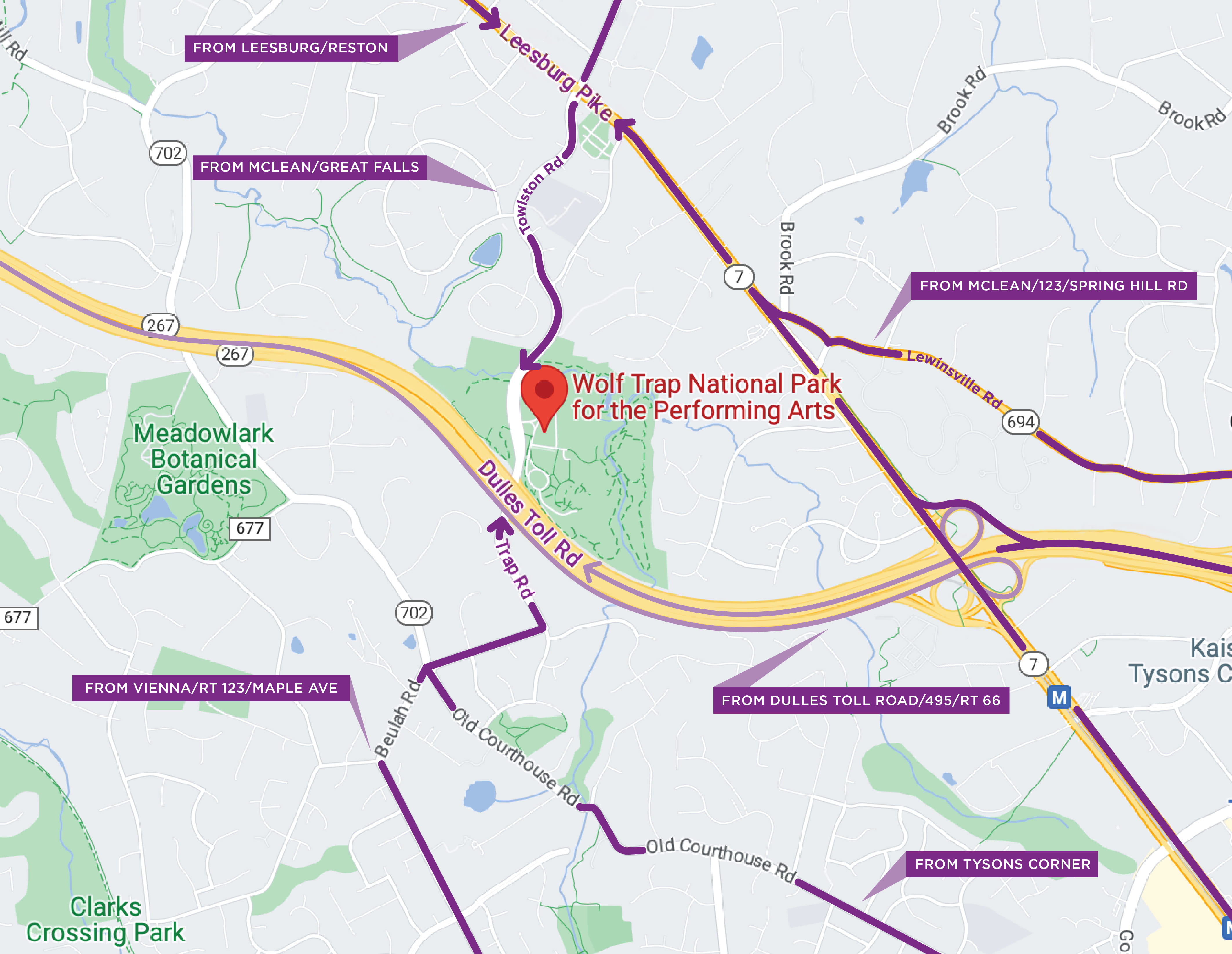 ---
Parking
Parking is free at the Filene Center, but plan to arrive early as spots are limited.
Carpooling is strongly encouraged—especially if a show is sold out! If you park in the West Lot, head through the Pedestrian Tunnel to safely cross over to the Filene Center. Overflow parking is available at The Barns' parking lot across the bridge.
Have an accessibility need? Notify parking staff when you arrive as courtesy cart rides are available.