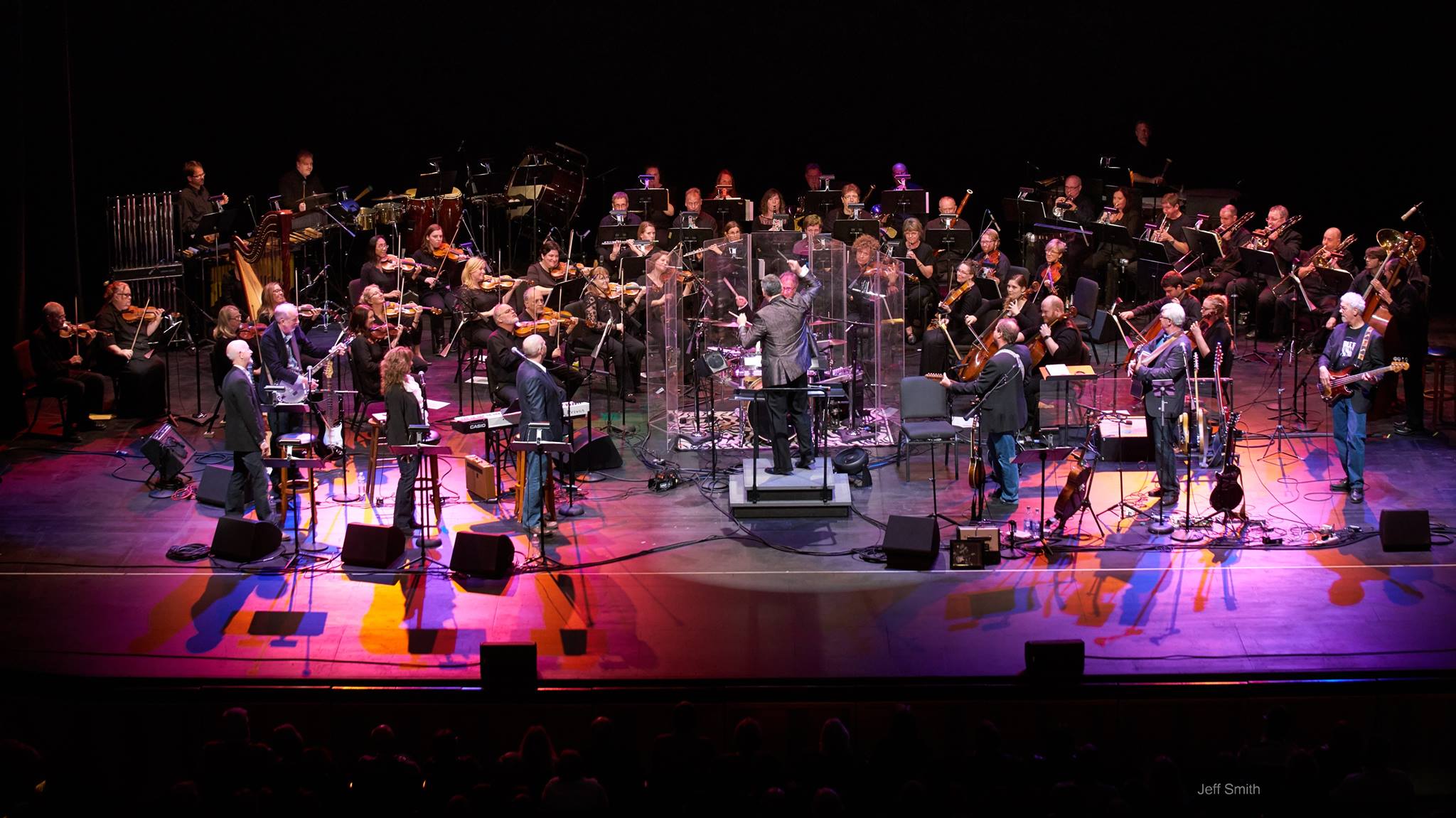 Thank you for your support of magical experiences!
For a few hours, we forget ourselves in music and enter a new world together. It's an experience few can forget, and many have yet to enjoy. When you support Arts of Southern Kentucky, you create this magic. You give our community the magic of music.
You are the maestro, help direct our success!
Your gifts to Arts of Southern Kentucky directly support the variety of talent that we have the opportunity to host on our stage. You compensate them for their hours of preparation, without which such enchanted evenings could not happen.
Your gifts also support Arts of Southern Kentucky's education and outreach programs. You impact thousands of youth through unique educational experiences found in the Bowling Green Youth Orchestra performances along with school-day performances of BG OnStage and guest artist performances in schools.
Because of your generosity, the magic of music is shared by all. The world needs music, and our music needs you!
Select from several levels of membership available for businesses and individuals.
PRIMA DONORS
$15,000+
WONDERFUNDERS
$12,500-14,999
BATON BOOSTERS
$10,000-12,499
INSTRUMENTALS
$7,500-9,999
ORCHESTRATORS
$5,000-7,499
OVATION NATION
$2,500-4,999
ENCHORUS
$1,000-2,499
APPLAUSE CAUSERS
$500-999
MUSIC MAKERS
$250-499
NOTABLES
$100-249
OTHER
$1-99
---
---
Successful business leaders in our community know the positive impact "The Arts" has had on our quality of life. Your participation as a partner concert sponsor enables Arts of Southern Kentucky to continue to accomplish its goals and set new ones for the future.
Your gift not only underwrites the cost of the performance, it builds a partnership that benefits our community and region, Arts of Southern Ky, and your company and our local economy. Our goal is to form a creative association with you to grow into a long-term productive relationship.
We seek to incorporate your ideas and needs with ours to help us both serve our neighbors and friends.
Or call Denise Lubey, Development/HR Director, at (270) 904-7009.
CONCERT SPONSOR BENEFITS
Brand and Logo Recognition and Image Enhancement
Exclusive logo recognition in print ads and program pages for the sponsored concert(s)
Acknowledgement in radio and television ads (if produced)
Acknowledgement in concert posters (if produced)
Recognition as sponsor in a pre-concert announcement
Recognition as sponsor in press release
Company logo on pages promoting sponsored concert(s) and on Orchestra Kentucky website, with a link to sponsor's website
Recognition in email announcements sent to over 3,000 addresses
Inclusion in other promotional materials as a sponsor, including the subscription brochure(s)
Recognition on concert tickets for sponsored concert(s)
Framed signage announcing sponsorship in lobby (to be retained as a memento by the Company)
TICKETS AND HOSPITALITY
Tickets to each sponsored performance during the season (number determined by level of sponsorship)
Unlimited access to Orchestra Kentucky open rehearsals, if that is the show sponsored
YEAR-ROUND BENEFITS
In addition to benefits specific to the sponsored series, sponsor will receive a variety of year-round opportunities to extend the value of its investment.
Logo and link to company website on Arts of the Southern KY sponsors webpage
Listing as a sponsor in the concert program book
Recognition on the Podium Partners signage in the SKyPAC lobby
Invitations to special donor and sponsor events
Designated corporate relations contact to service and facilitate your sponsorship as well as other ticket and event needs
Donate
Arts of Southern Kentucky