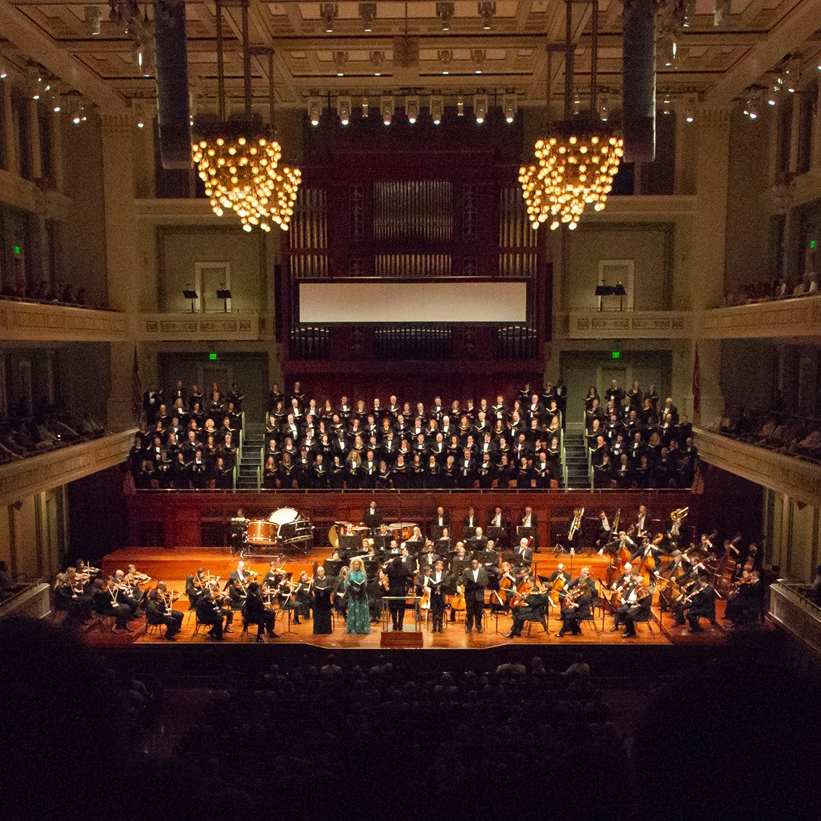 Metropolitan Government of
Nashville and Davidson County

The Nashville Symphony is being supported, in whole or in part, by federal award number SLFRP5534 awarded to the State of Tennessee by the U.S. Department of the Treasury. The Nashville Symphony is supported in part by an American Rescue Plan Act grant from the National Endowment for the Arts to support general operating expenses in response to the COVID-19 pandemic.
Thank You for Your Support!
The astounding generosity of our passionate and loyal patrons has carried us through one of the most difficult chapters in our history – and there's still time to support your orchestra! Together, we will build a stronger, healthier, more vibrant and more connected community through music.

The Nashville Symphony appreciates your support of our mission. We have reimagined our usual benefit offerings to provide virtual engagement opportunities through 2021. Through the following special privileges and benefits, we hope to recognize your gift and express our gratitude for your commitment. To view the full benefits listing and the perks associated with each level, please tap the link below.

The Lawrence S. Levine Memorial Concert Fund
The Lawrence S. Levine Memorial Concert Fund was established in 1981 by Sally Levine and her sons Mark and Richard in memory of her husband and their father, after his death at age 57. A born New Yorker, he had loved music and concert-going from their years in New York and continued in support of the Nashville Symphony after their move to Nashville in 1964. The purpose of the Fund is to present an outstanding young soloist each season in a subscription concert with the Nashville Symphony. The first supported concert took place in September 1983.
George E. Barrett*

John Auston Bridges

Mr.* & Mrs.
Arthur H. Buhl III

Barbara & Eric Chazen

Donna R. Cheek*

Dr. & Mrs. Alan G. Cohen

Esther & Roger Cohn

Wally & Lee Lee Dietz

Dee & Jerald* Doochin

Robert D. Eisenstein*

Mrs. Annette S. Eskind

Laurie & Steven Eskind

Harris A. Gilbert

Allis Dale &John Gillmor

Dr. Fred* & Martha Goldner

Mr.* & Mrs. Billy Ray Hearn

Judith Hodges

Judith S.* &
James R. Humphreys

Walter & Sarah Knestrick

Sheldon Kurland

Ellen C. Lawson

Sally M. Levine

Frances &
Eugene Lotochinski

Ellen Harrison Martin

Mr. & Mrs. Martin F. McNamara III

Cynthia* & Richard* Morin

Dr. Harrell Odom II &
Mr. Barry W. Cook

Mr. and Mrs.
Craig E. Philip

Anne & Charles Roos

Mr.* & Mrs.
John L. Seigenthaler

Joan B. Shayne

Dr. & Mrs.
Anderson Spickard, Jr.

Dr. & Mrs. Robert Stein

Vicky & Bennett Tarleton

Mr.* & Mrs.*
Louis B. Todd, Jr.

Mr. & Mrs. Byron Trauger

Betty & Bernard* Werthan

Mr. Mark Zimbicki and
Ms. Wendy Kurland

Alice A. Zimmerman
*denotes donors who are deceased
Sponsors and Donations
Nashville Symphony