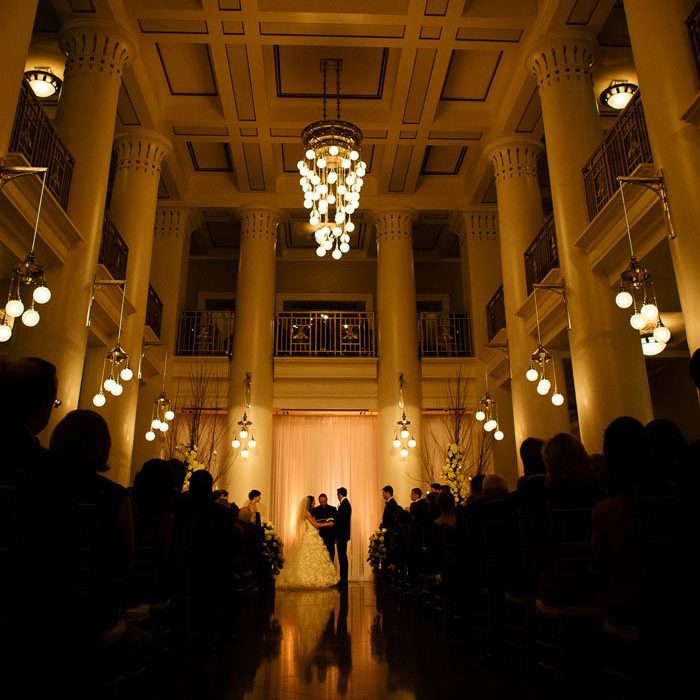 Host Your Event at the Schermerhorn
If you're planning an event, consider hosting it at the Schermerhorn! Our versatile building has just the right space for your occasion, whether you're planning a wedding, a corporate meeting, a gala or an intimate reception. We provide beverage service right here in our building, and we work with a list of preferred caterers who can provide top-quality dining options for your event.
If you are interested in renting a beautiful space at Schermerhorn Symphony Center, simply tap the link below.

Schermerhorn Symphony Center offers numerous spaces, from intimate meeting rooms to public lobbies, each readily adaptable to your needs. Click here to download a complete guide to our building, or learn more about each space below.
---
Curb Family Music Education Hall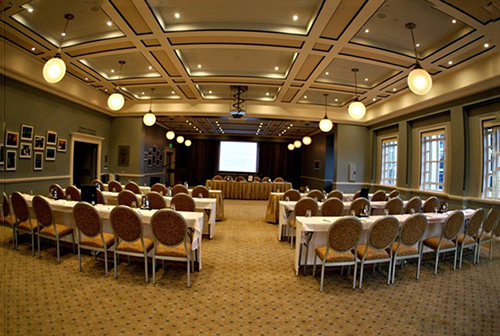 Designed and equipped for maximum functionality as an event space. Full, built-in audiovisual services include a drop-down LCD projector and large screen. A proscenium arch marks one end of the room, and the acoustics are tailored to small-scale musical performances and speaking occasions. The room can be configured into any arrangement — including rows of seating or luncheon tables.
Floor Configuration:
2,438 Total Sq. Ft.
Seats 170 Banquet 10 Style
Accommodates 225 Reception Style
Seats 175 Theater Style
---
Board Room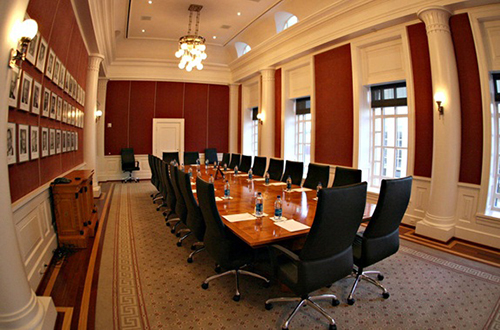 The Board Room offers a distinctive approach to elegance, with Italian leather chairs arranged around a large custom conference table. The table can be moved for banquet or reception seating, and the walls in this distinctive space are covered with imported mohair — the same fabric covering the seats in Laura Turner Concert Hall.
Floor Configuration:
885 Total Sq. Ft.
Seats 20 Conference Style
Accommodates 60 Reception Style
Seats 50 Banquet 10 Style
---
Martha Rivers Ingram Courtyard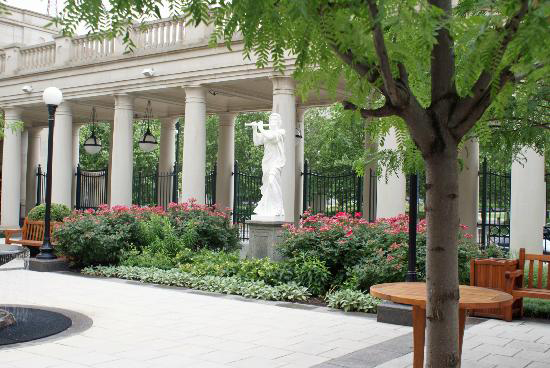 If you're looking for an outdoor setting, this is one of the most desirable locations in the city, an oasis of calm amid the bustling energy of Nashville's downtown. The large fountain and the lush landscaping are maintained year-round, with different plantings for each season. In summer, the bushes burst with a lovely explosion of roses.
Floor Configuration:
5,850 Total Sq. Ft.
Accommodates 400 Reception Style
Seats 250 Theater Style
Seats 360 Banquet 10 Style
---
Laura Turner Concert Hall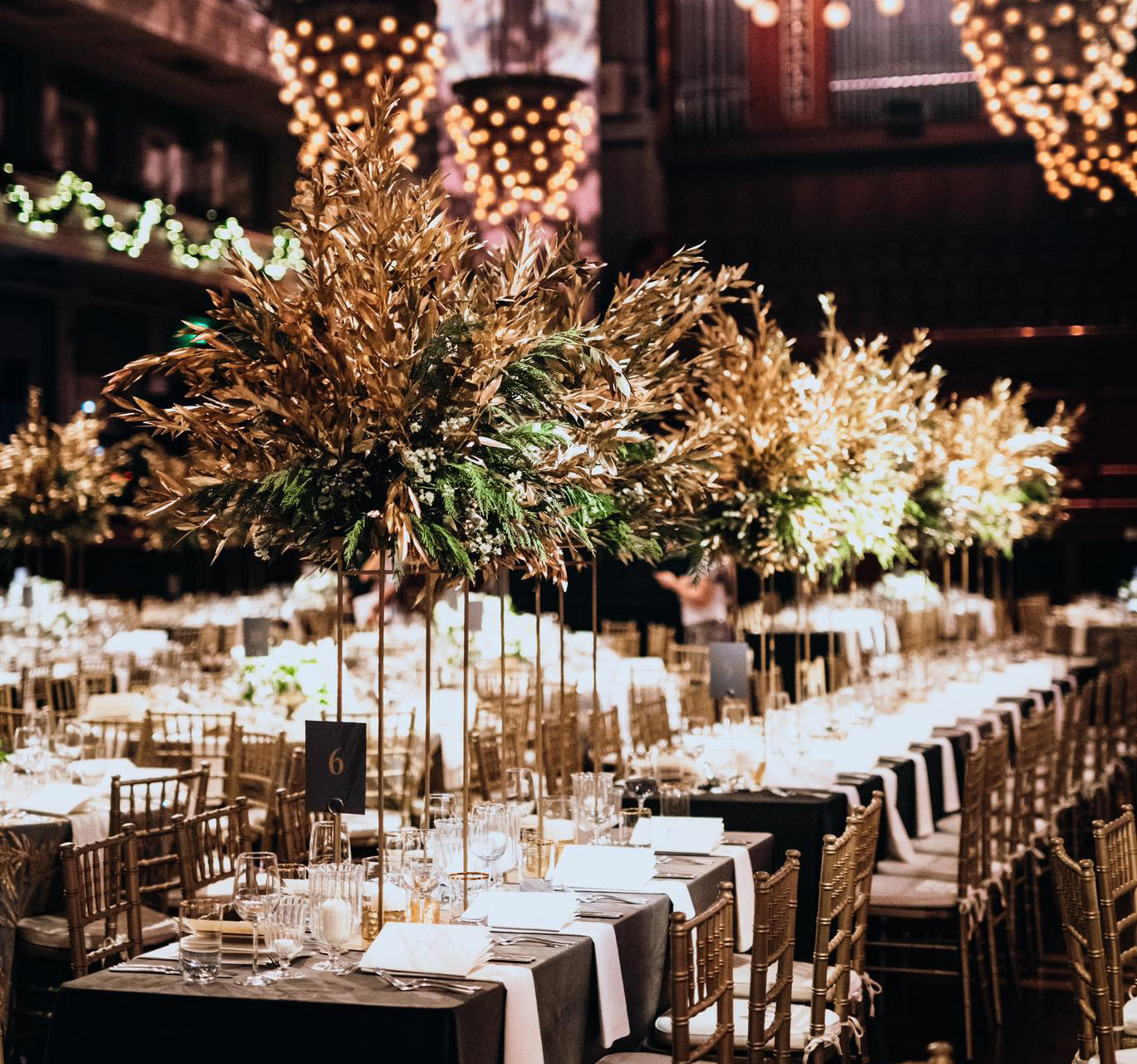 With its amazing acoustics, this venue is also the South's most distinctive ballroom. The 60-foot ceilings, eight monumental nickel-silver chandeliers, exotic hardwood floors, exquisitely detailed plaster and millwork combine to make this room unlike any other event venue. In a matter of hours, the sloped floor of Brazilian cherry wood with theater-style seating can be replaced by a flat hardwood floor patterned in cherry and blond hickory wood — perfect for a gala, wedding, reception or any other occasion.
The stage offers another option for a cocktail reception or seated dinner. Raising or lowering the chandeliers to match the room size creates the ambience and intimacy you desire.
Features:
State-of-the-art audiovisual capabilities
Natural light through 30 large windows
Convertible theater-style/flat floor
Three levels of seating
Completely soundproofed room
Advanced concert lighting system
Two levels of VIP boxes

Floor Configuration:
Room Size: 5,700 square feet (60' x 96')
Ceiling Height: 48' to 61'
Total Maximum Capacity: 1,860
In flat-floor configuration, seats 400 banquet-style or 500 reception-style
In theater-style configuration, seats 1,860
---
Balcony Lobby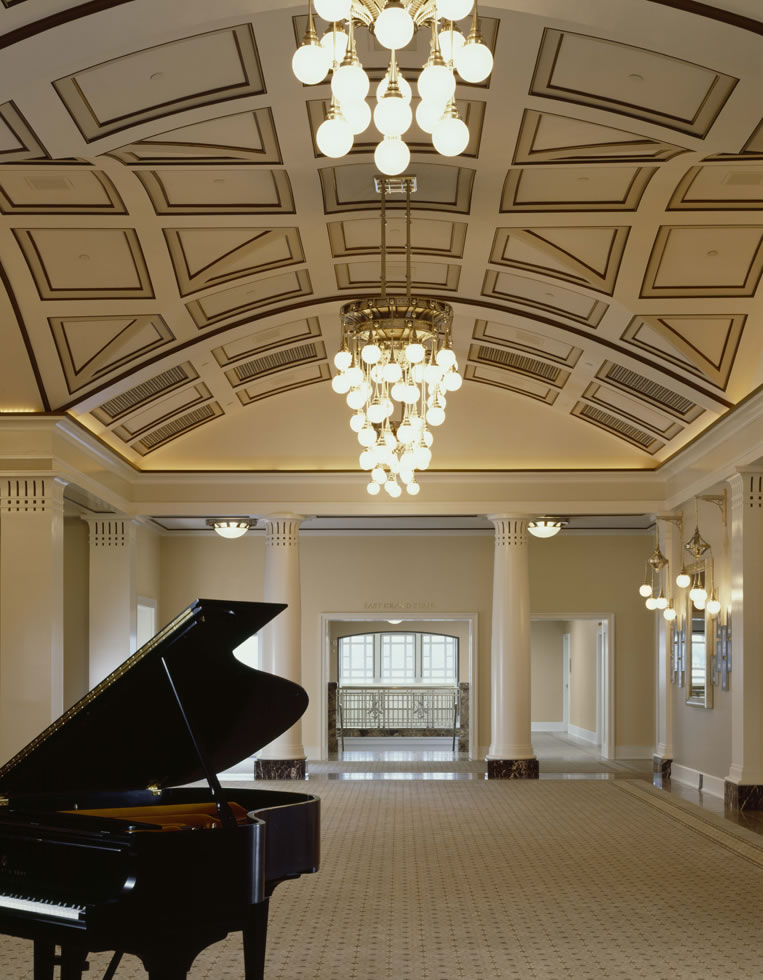 Perched at the top of the grand staircases that wind up the east and west sides of the Main Lobby, the Balcony Lobby offers commanding views through nearby windows and balconies, as well as a feeling of openness. This rarefied space is defined by its tall, double barrel-vaulted ceiling and access to two open-air balconies overlooking the downtown skyline. It also flows on either end into skylit, three-story staircase towers. The Symphony's largest signature bar is also located in the Balcony Lobby.
Floor Configuration:
2,494 Total Sq. Ft.
Accommodates 225 Reception Style
Seats 120 Banquet 10 Style
---
Main, East and West Lobbies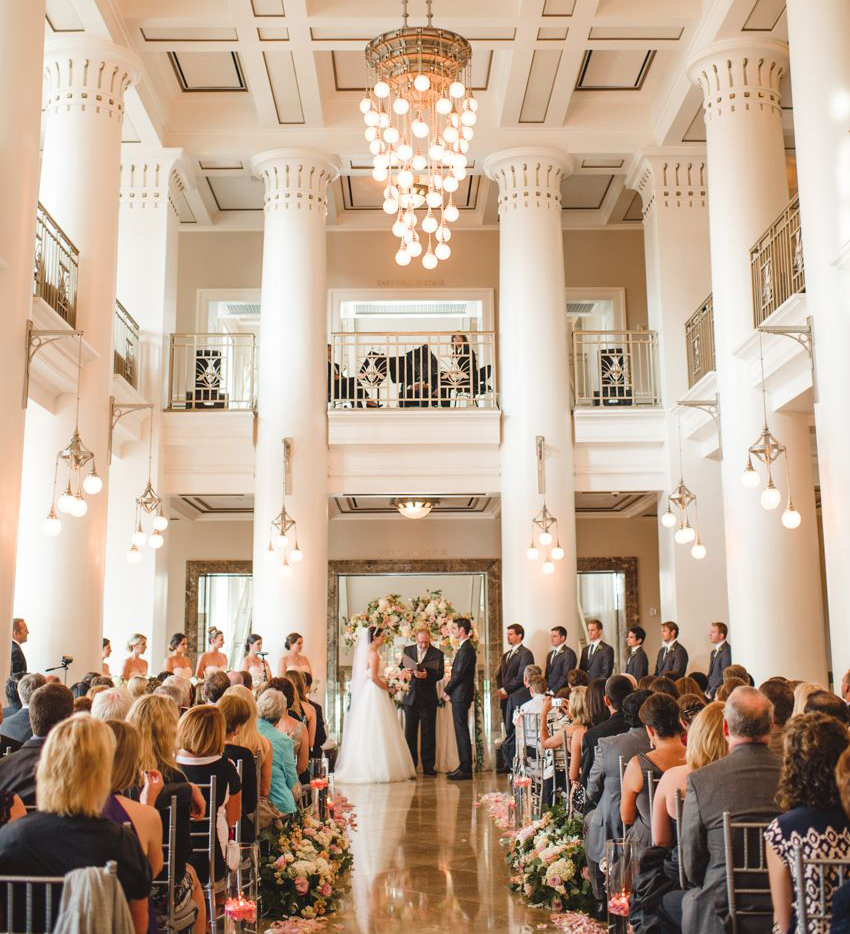 Your experience at Schermerhorn Symphony Center begins the moment you walk into the lobby – you sense that grand and exciting things are in store. In the Main Lobby, massive two-story columns rise from the marble floor. The East and West Lobbies feature a two-story atrium topped by a skylight. Italian and Spanish marble abound, punctuated by nickel-silver accents including renditions of the iris, Tennessee's state flower.
The West Lobby opens onto the Martha Rivers Ingram Garden Courtyard, where the splash of a large fountain washes over the sounds of a busy city. The verdant landscaping is maintained year-round.
Main Lobby Floor Configuration:
3,442 Total Sq. Ft.
Accommodates 200 Reception Style
Seats 120 Theater Style
East & West Lobby Floor Configuration:
2,939 Total Sq. Ft.
Accommodates 200 Reception Style
---
Watson Founders Hall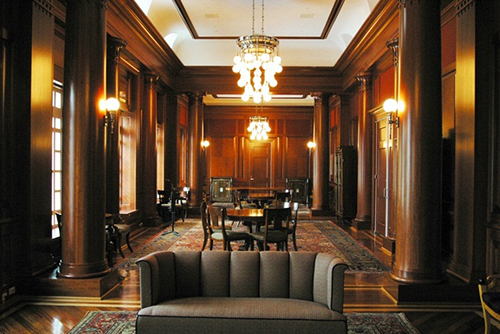 Paneled in exotic hardwoods and furnished with Russian antique furniture, the Allen Walter Watson Sr. Founders Hall is redolent of the charm and sophistication of the best private clubs. The ideal venue for a small, private event, or pair it with the Green Room (see below) for a larger gathering. Tall windows provide a view of the beautiful Garden Courtyard below.
Floor Configuration:
1,176 Total Sq. Ft.
Accommodates 80 Reception Style
Seats 70 Banquet 10 Style
---
Giarratana/Chapman Green Room
The Green Room is perfect for smaller gatherings such as showers and receptions. Double doors between the Founders Hall and the Green Room can be opened to create a larger space.
Floor Configuration:
719 Total Sq. Ft.
Accommodates 55 Reception Style
Seats 40 Banquet 10 Style
Venue Rental
Nashville Symphony