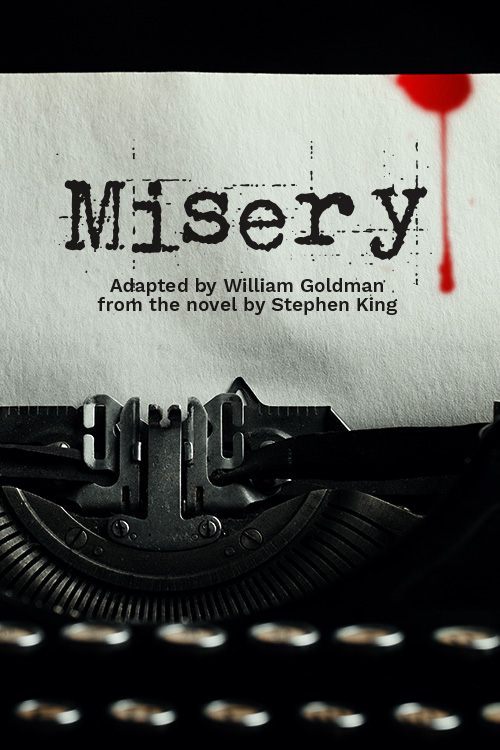 Paul Sheldon wakes up in a world where he is powerless. He depends on Annie Wilkes for everything. She nurses him back to health. She feeds him, bathes him, and manages his pain medication. She also makes outrageous demands and tortures him. To escape, he must come to terms with the fact that that which is keeping him alive is the thing he most fears.
Through his struggle with Annie, his passion for writing is reignited. Not only does Paul survive, he becomes a better version of himself - the "real" writer he has longed to be. Morbidly, this evolution is something that never would have happened without his number one fan. Annie's insistence on Paul to write something great and to be "fair" to his readers is the very thing Paul both needs and loathes. Annie literally and violently enforces the expectations of his readers.
Witnessing Paul's fight invites us to face our own Annie Wilkes. Each of us struggles with the burden of expectations. Whether it's the expectations of others, or those we place on ourselves, that burden can be crippling. It's when we confront the reality of our fears that we are able to move on. It changes us, but we are free.
Paul eventually finds freedom, but it's clear that Annie will always be with him. His fear of failure, of not living up to his potential, will always be there. His fight will never be over. Annie Wilkes will always be out there, but she doesn't have to hold us captive.
- Carrie Smith Lewis, Director of Misery
Paul Sheldon
Sean Maximo Campos*
Annie Wilkes
Paris Bradstreet*
Sheriff Buster
Garrett Houston
*Denotes member of Actors' Equity Association, the Union of Professional Actors, and Stage Managers in the United States.
Director
Carrie Smith Lewis
Scenic Designer
Derek Smith
Lighting Designer
Camille Davis
Costume Designer
Kelly Jenkins
Sound Designer
Miles Polaski
Props SFX
Megan Pressley
Fight Choreographer/Captain
Sean Maximo Campos
Production Stage Manager
Cindi A. Raebel*
Producing Artistic Director of Barter Theatre
Katy Brown
*Denotes members of the Actors' Equity Association, the Union of Professional Actors, and Stage Managers in the United States.
Wardrobe Supervisor
Chelsea Bannan
Production Assistant
EJ Freed
Swing Dresser
Chantell Fuller
Light and Sound Board Operator
Shawn Martin
Production Assistant
Holly O'Brien
MISERY is presented by special arrangement with Dramatists Play Service, Inc., New York.