Indigo Girls
with full band
Larkin Poe
Gates Open:
6 PM
Showtime:
7:30 PM
Set Times:
7:30 PM: Larkin Poe *
8:40 PM: Indigo Girls *
*All performance and event times are subject to change.

---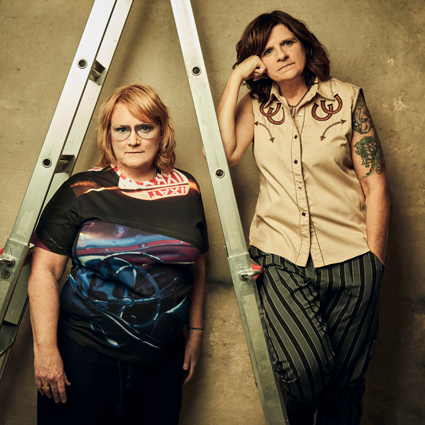 Feminist music icons Indigo Girls (Amy Ray and Emily Saliers) have brought their folk-rock tunes to fans since the late '80s. Get ready for an evening of hits such as "Galileo," "Closer to Fine," "Power of Two," and more that are sure to help take life less seriously. As Ray and Saliers sing, "it's only life after all!"
Sister duo Larkin Poe (Rebecca and Megan Lovell) opens the show with their gritty, soulful, Southern rock sound.