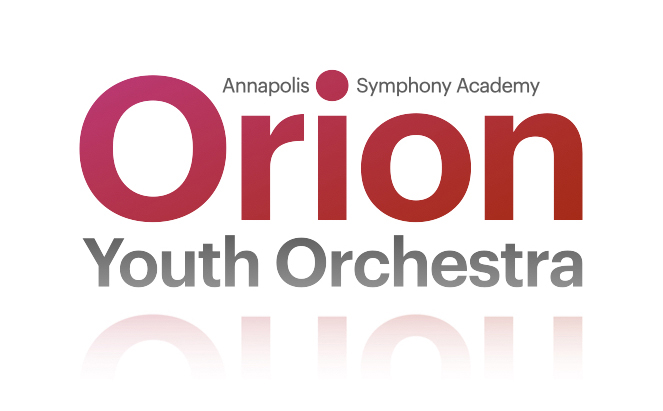 ---
Orion is our way of saying: "You worked hard and invested in your musical skills, we want to reward you!" Orion rewards students for their hard work and achievements by giving them access to our world-class conductor Jose Luis Novo, Artistic Director of the Annapolis Symphony Orchestra. Orion students perform in concert halls and other venues.
Who qualifies for Orion Youth Orchestra?
Talented, driven young strings, winds, brass, percussion, harp, or keyboard students ages 12 and up, taking weekly one-on-one private lessons with an instructor, either at the Academy through our Virtuoso Pathway*, or through a private teacher outside the Academy.
---
Your orchestral tuition is waived. That's $800 per year!*

Weekly rehearsals with world-class conductor Maestro

Jose-Luis Novo,

Artistic Director of the Annapolis Symphony Orchestra.
Perform with like-minded, advanced music students.
Sectional rehearsals from leading Annapolis Symphony Orchestra musicians.
Perform exciting orchestral works in various venues.
Play with professional musicians, and outstanding guest soloists.
Experience side-by-side concerts with professional musicians.
---
Includes Exclusive Annapolis Symphony Academy benefits:
Workshops with Annapolis Symphony Orchestra soloists, guest artists and speakers.
Performance opportunities.
Community service.
Assistance with applications and auditions (summer festivals, colleges & universities)
Access to Annapolis Symphony Orchestra rehearsals.
Complimentary Annapolis Symphony Orchestra concert access (live or online via Symphony+).
---