More than five decades ago, philanthropist Catherine Filene Shouse brought Wolf Trap to life with a bold and visionary idea—an unprecedented pairing of the arts and nature. She gave the Park to the people, and with Wolf Trap Foundation, built spectacular structures and amenities to welcome everyone. This idea and Mrs. Shouse's singular act of philanthropy planted the seeds for Wolf Trap's long-standing partnership with the National Park Service.
Today, thousands of families and friends gather here to make memories amidst the striking magnificence of the Filene Center and vast open spaces of America's only National Park for the Performing Arts. Wolf Trap is the place where music accompanies swaying trees, blending the arts and nature seamlessly.
The Foundation and the National Park Service work side-by-side as stewards of the gorgeous Park, promoting and protecting its interests and mission. While the surrounding metropolitan area rapidly expands, Wolf Trap is evolving to meet the ever-changing needs and tastes of attendees.
A COMMUNITY CAMPAIGN



Roughly six years ago, in anticipation of the Filene Center's 50th anniversary in 2021, the Foundation and the National Park Service began mapping out a trailblazing master plan to ensure a flourishing future. To support this vision, the Campaign for Wolf Trap: Our Next Chapter was born.
To bring new vitality to Wolf Trap, amplify its local and national impact, and preserve cultural offerings for future generations to enjoy, the Campaign emphasizes two goals:
Reimagine the Wolf Trap experience through important capital investments at the Park; and
Strengthen the endowment and solidify Wolf Trap as a premier performing arts organization.
"Wolf Trap and its family of supporters are making a once-in-a-generation commitment to the future," shares Arvind Manocha, President and CEO of Wolf Trap Foundation. "We are all stewards of this revered National Park and we have a responsibility to ensure it remains a strong and vibrant resource for our local community and the nation at large. There's never been a more exciting time in Wolf Trap's story, and together we can chart the course for the next 50 years."
Led by Campaign co-chairs Hillary Baltimore and Karen Schaufeld, this transformative initiative is the most ambitious philanthropic effort in Wolf Trap's history. The Campaign is elevating Wolf Trap as a thriving, relevant, and beloved treasure for generations to come.
PATHWAYS TO THE FUTURE



The monumental Campaign is already revitalizing the Park and growing the Foundation's bedrock of endowment support to ensure Wolf Trap is forever. Throughout the last two years, patrons experienced the first taste of what philanthropic investment can do for cherished spaces. Take a tour below to see the start of Wolf Trap's next chapter:
Picture Perfect Pavilions
Audiences returning in 2021 for the first summer season since 2019 were delighted to find that all previously tented decks were remodeled into beautiful permanent Pavilions nestled among the trees. Constructed of Douglas fir, the Pavilions blend flawlessly into the Park's natural surroundings while complementing the Filene Center's brilliant architecture.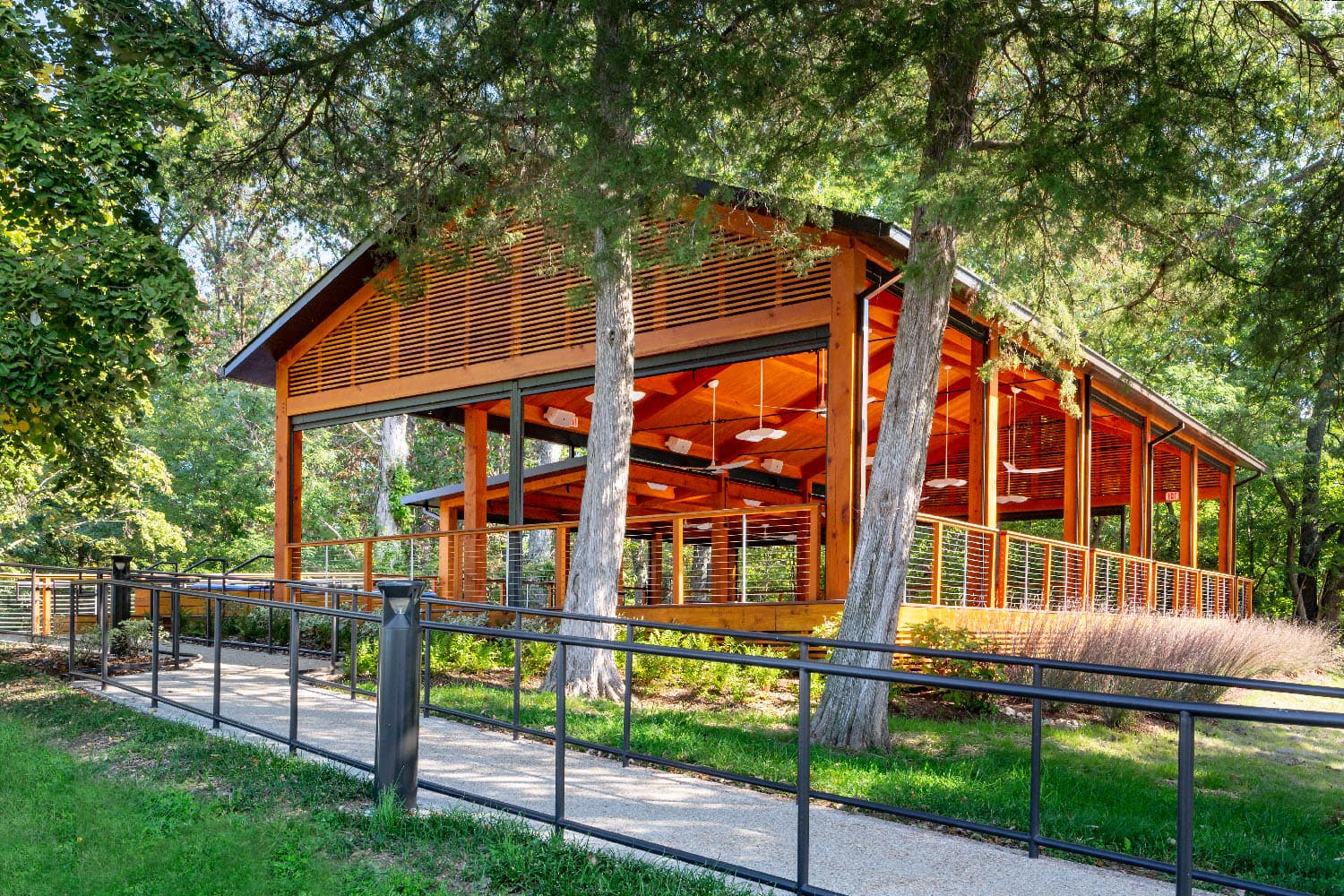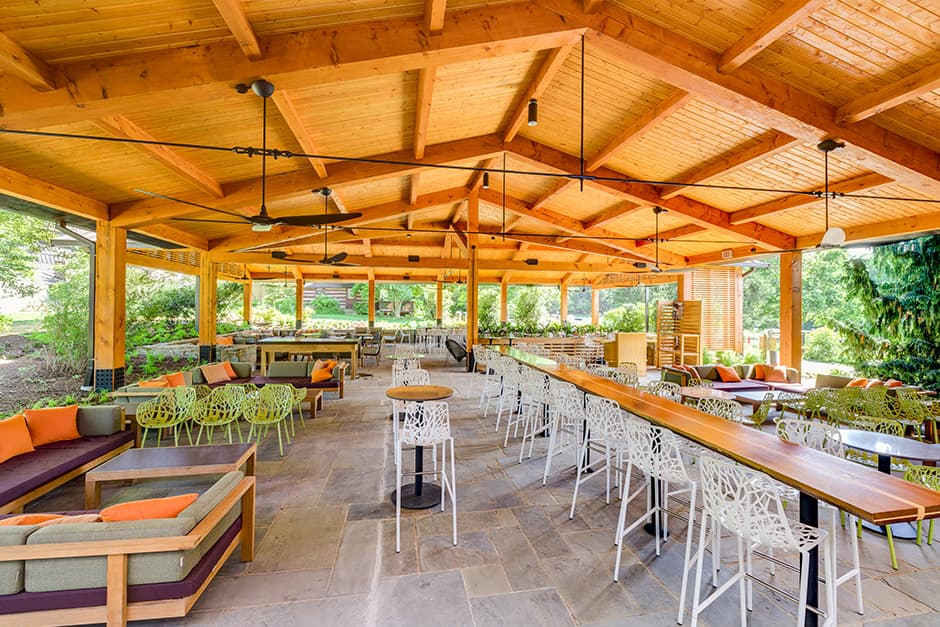 Stellar Seats for Spectacular Shows
An exceptional and relaxed concert event is the hallmark of an evening out at Wolf Trap. Audiences in 2022 were thrilled by the reconfigured Filene Center seating that enhances accessibility and improves safety. The thoughtful design features two new center aisles for the front Orchestra and a crosswalk along the back—all while maintaining the original number of seats.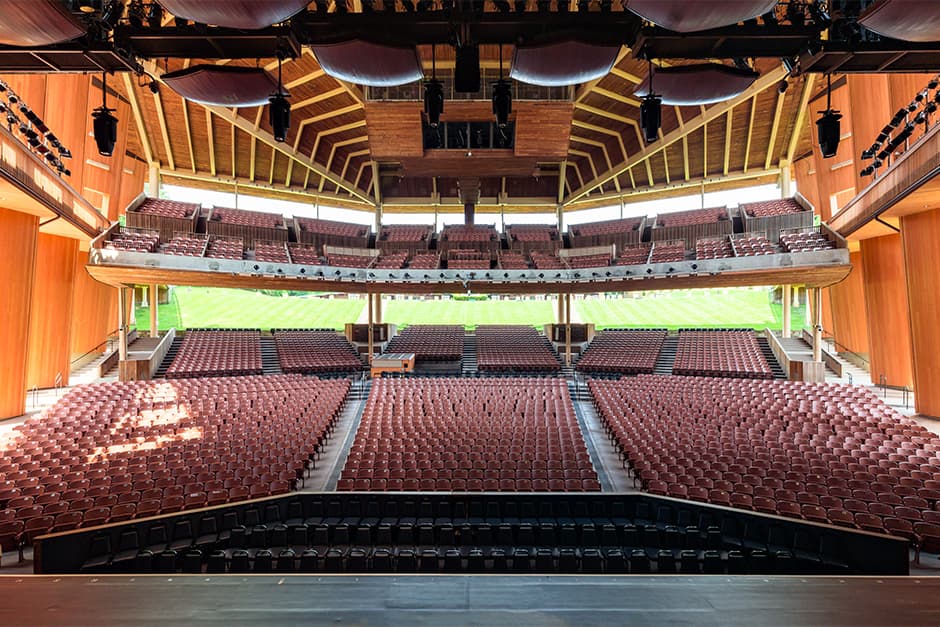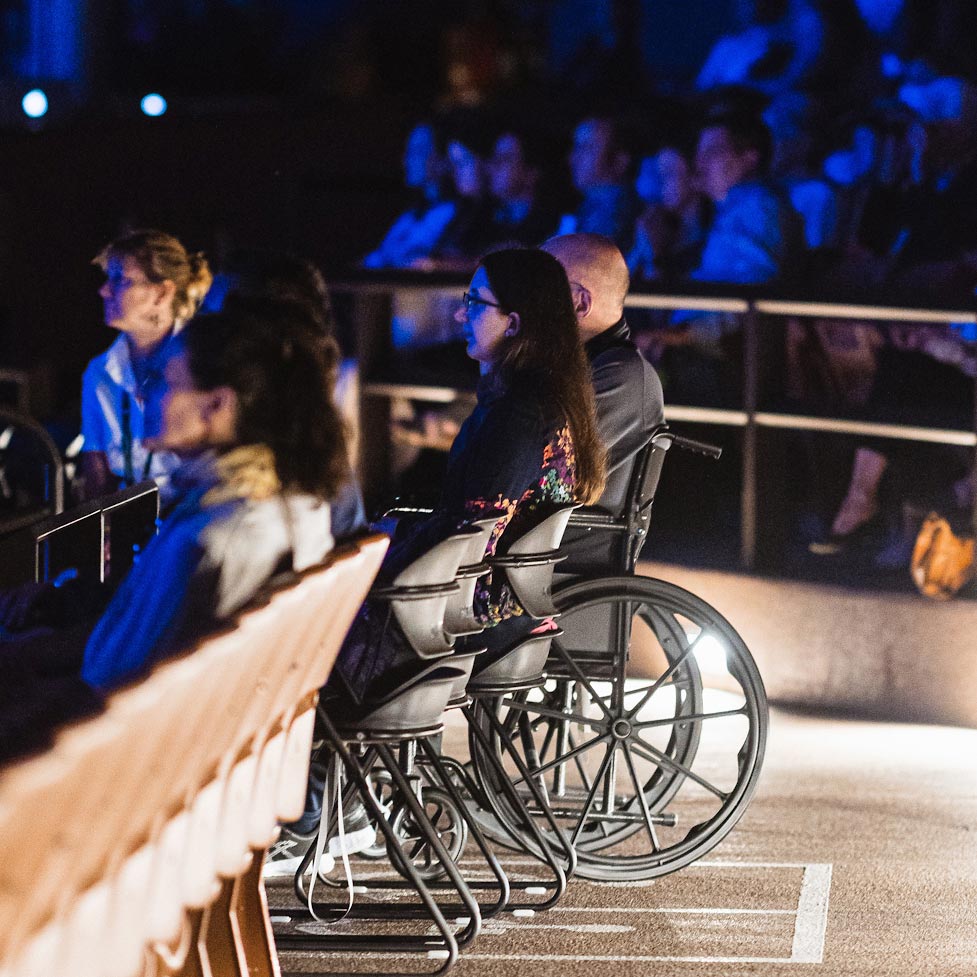 There's No Place Like Backstage
Artists are at the heart of the Wolf Trap experience. While the Filene Center stage was dark in 2020, the Foundation invested in a state-of-the-art sound system and extensive backstage renovations to elevate artist spaces. Upgraded features include modernized dressing rooms, inviting lounges, an improved café and kitchen, a game room, and more. During concerts, awestruck artists often mention the backstage splendor from the stage—including Sting, who hosted his extended family for some pre-show ping pong, and The Head and the Heart, who documented their backstage experience on Instagram!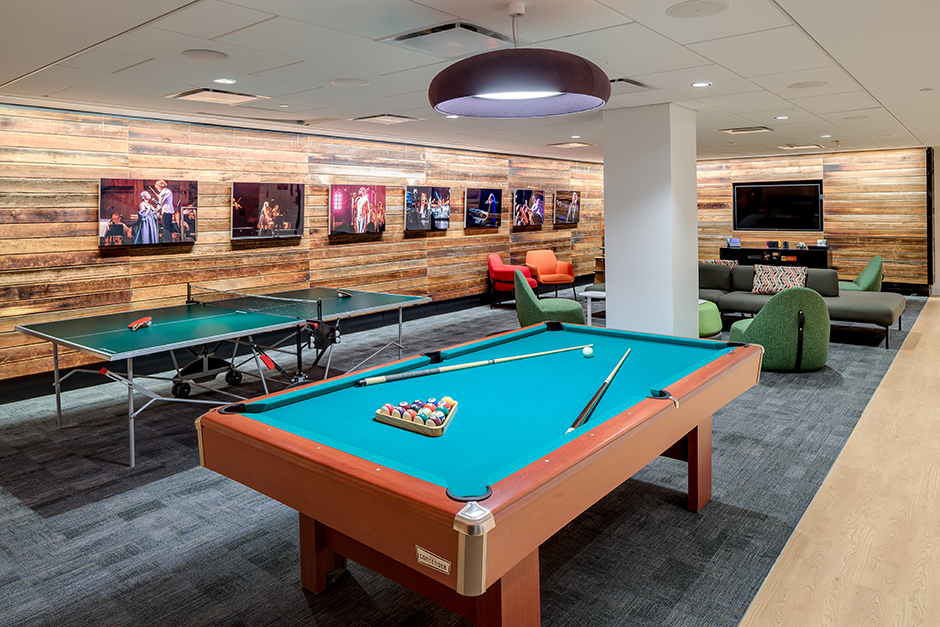 Majestic Meadow Views
Relaxing with a picnic before the show is a Wolf Trap tradition. Concert-goers have long brought scrumptious picnics to enjoy outdoors among the lush scenery. Instead of traversing a mulch-covered slope, al-fresco diners can now appreciate the new, terraced picnic areas at the Meadow Overlook. These level spaces are open year-round, offering improved accessibility and unparalleled views.
The exquisite design for this project and others ranging from the Pavilions to The Barns is thanks to global architecture and design firm Gensler. Jordan Goldstein, co-firm Managing Principal of Gensler, explains, "The Meadow Overlook offers visitors several inviting dining areas that provide wonderful views of the landscape while seamlessly blending with the Park's beauty. These strategically placed terraces complement other recent structures with a cohesive design approach."
For Goldstein, working with Wolf Trap is full circle as he shares, "After attending Children's Theatre-in-the-Woods performances as a child, it's been an honor to work collaboratively with the Wolf Trap leadership team to create a lasting legacy for this special place."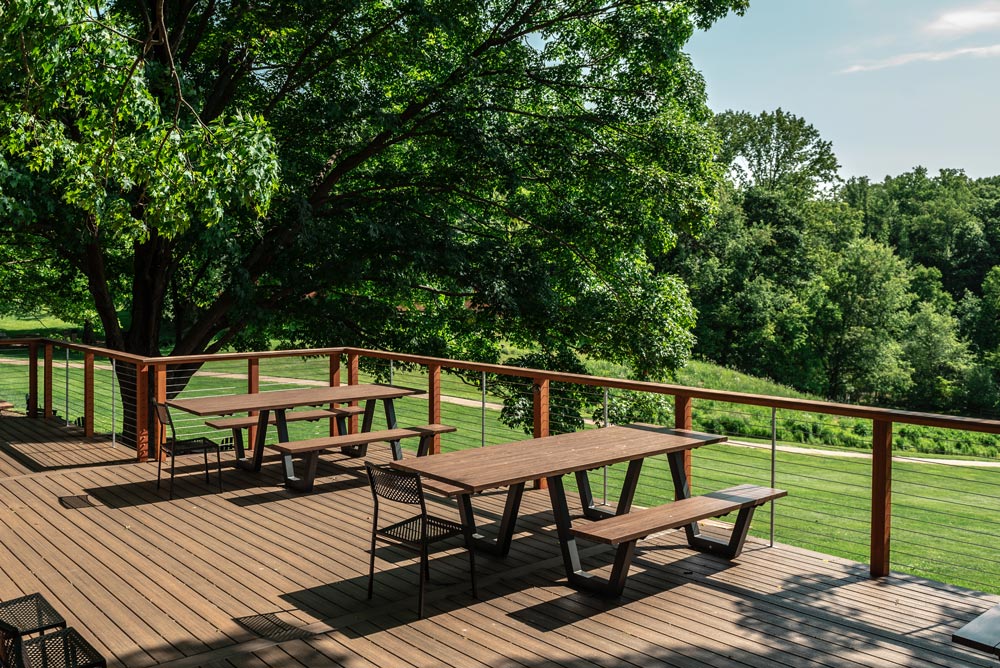 Paving the Way

Along the Meadow Overlook path, you'll see inscribed personalized pavers and bricks dotting the walkway, recognizing those who contributed long-lasting support. Interested in adding your name to the path? Visit wolftrap.org/pavetheway
Coming Soon: A Concessions Commons
What's up next in the grand plan? Audiences in 2024 will be greeted with a brand new, multi-level Meadow Commons complex featuring greatly expanded food service, a drink stand, an additional pavilion, and upgraded restrooms. This facility replaces the current Concessions stand and adds a much-needed elevator to connect the Park's upper and lower levels. Patrons will be able to travel from the accessible parking lot, to their orchestra seats, and up to the Plaza via the elevator. Thousands of people will utilize this building each year, making it one of the most crucial projects to come.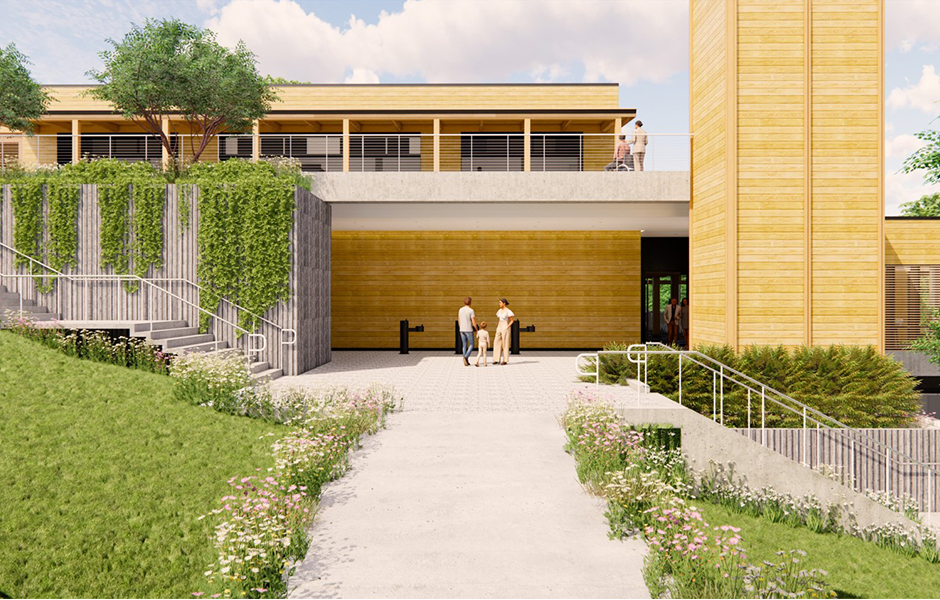 STRENGTHENING THROUGH ENDOWMENT
Building a strong future for Wolf Trap isn't limited to support for physical improvements—it also includes forward-thinking contributions to the Foundation's endowment. These important funds provide steady support for ongoing mission-based programs and solidify security during times of economic uncertainty.
Starting with Wolf Trap's earliest years, Mrs. Shouse emphasized the value of a base of perpetual support by establishing an endowment with generous philanthropy from herself and close friends. This influenced many more to contribute over the years, including the O'Connell family who created an endowment fund in 2021 after visiting Wolf Trap for decades as the site of their family "summer vacations." Ed O'Connell explains, "Once again, Mrs. Shouse's example inspired generations of Wolf Trap patrons and volunteers to contribute to the mission, and we are simply following in the footsteps of so many others who understand that Wolf Trap is a unique national treasure."
Today, the Foundation's endowment allows Wolf Trap to present the highest level of artistic excellence, nurture emerging opera talent, and expand arts education.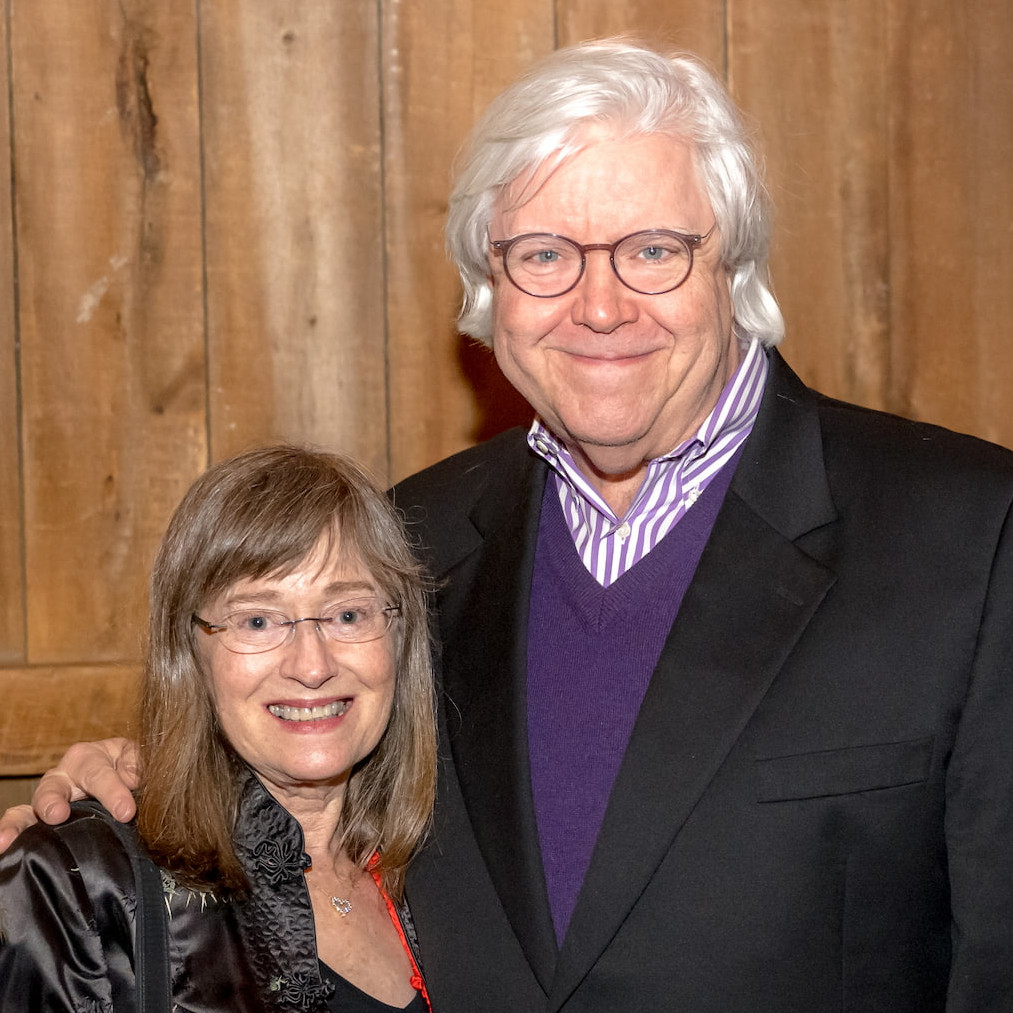 CELEBRATING THE NEXT CHAPTER
The Park may not look quite the same as it first did in 1971, but long-time fans know Wolf Trap's spirit and welcoming nature always remain constant. The transformational investment underway will preserve the Park and keep its beloved programs thriving for future generations. To usher in Wolf Trap's golden era, the Campaign will culminate with a celebration at the 2023 Wolf Trap Ball following an unforgettable summer season. Thanks to the community, patrons, and partners, Wolf Trap is uniquely positioned in 2023 to write the next chapter of its story and enhance the experience you know and love.
Play your part in Wolf Trap's next chapter and learn more at wolftrap.org/campaign.


---
Photos by: A.E. Landes, LF Jennings, Karl Magnuson, and Angelina Namkung.